Homemade Butterscotch Ice Cream is sooo worth the effort. This recipe starts with real butterscotch sauce. This custard based ice cream soft and luscious. A hint of bourbon amps up the flavor.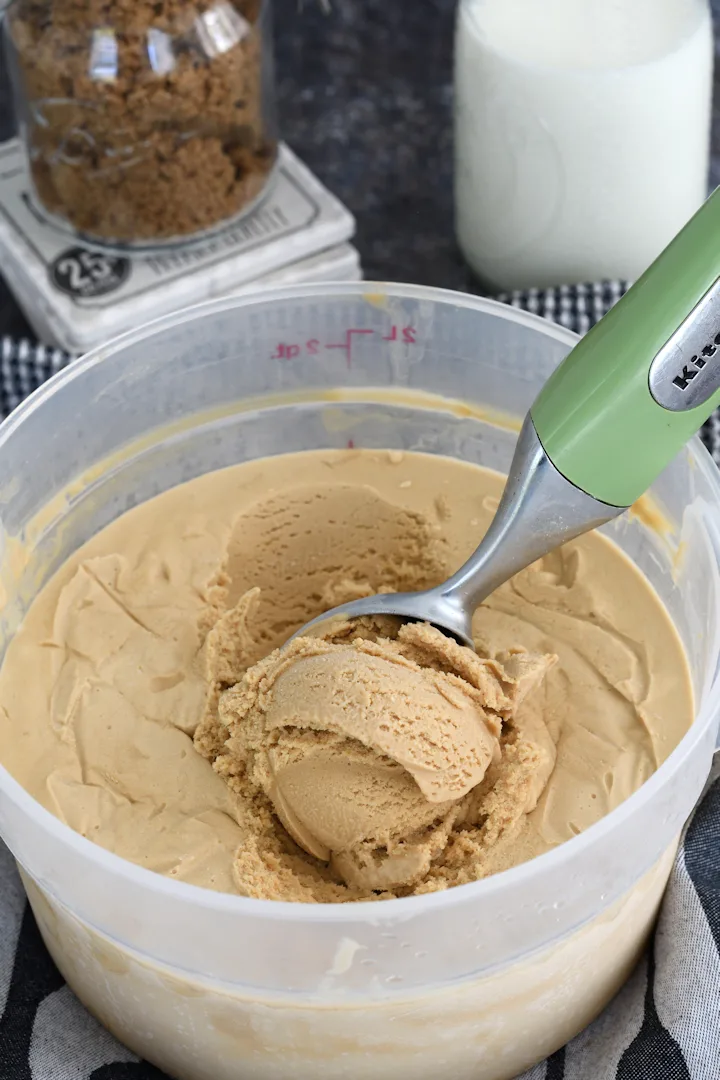 Ice Cream recipes are generally very simple with a fairly short list of ingredients. I mean, basically, it's just frozen cream.
But of course there's plenty of chemistry working behind the scenes in every ice cream recipe. If you're a geek like me and enjoy the science behind a recipe, you should visit this post about making Homemade Ice Cream.
Scroll through the process photos to see how to make Butterscotch Ice Cream: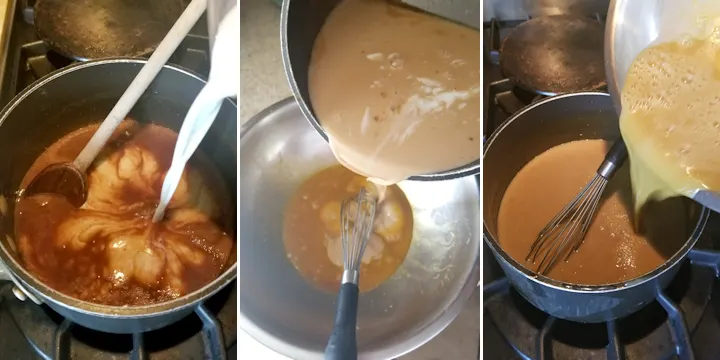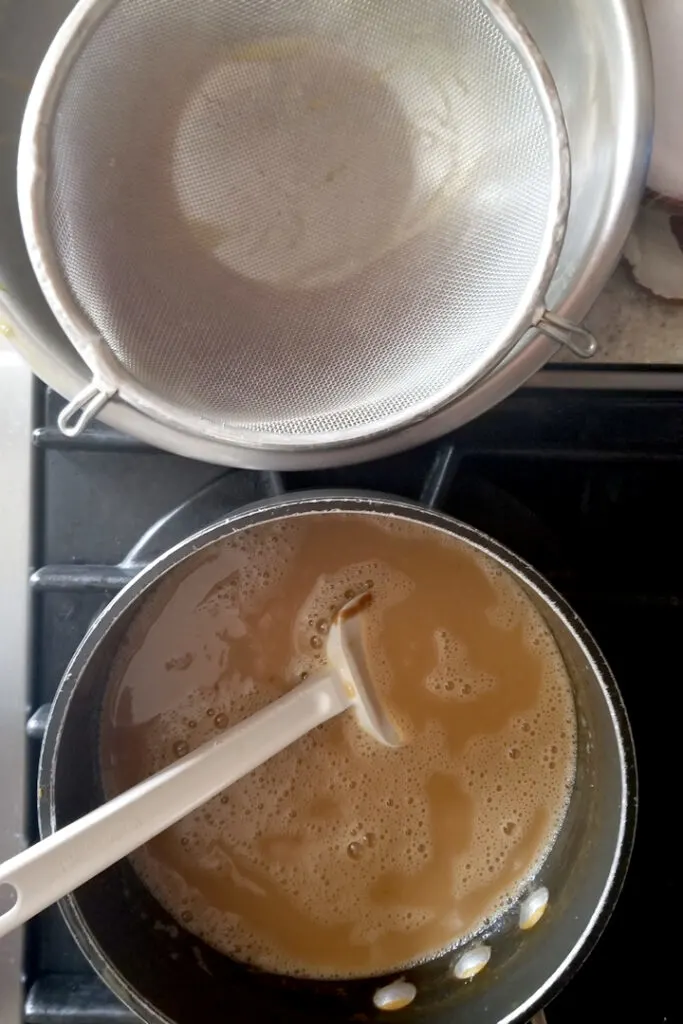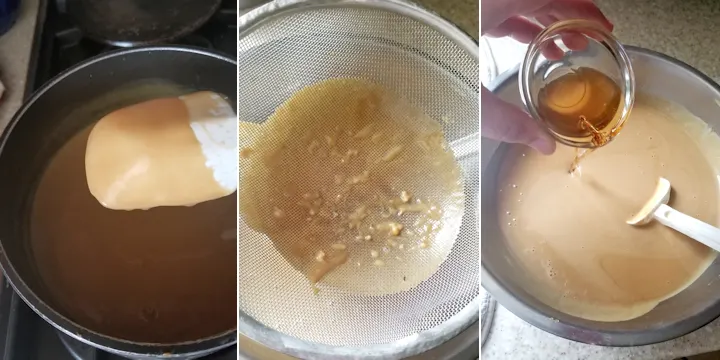 When you make your own ice cream, the possibilities are endless.
I like to swap in different dairy products to make things interesting. You can use cream cheese to make Cheesecake Ice Cream, Buttermilk Ice Cream has a wonderful tangy flavor and Creme Fraiche Ice Cream is a sophisticated flavor fit for the fanciest dinner party.
You can add cocoa and malted milk powder to make Malted Chocolate Ice Cream, steep fresh mint in the milk mix for the best Chocolate Chip Mint Ice Cream ever, stir in some roasted peaches for an amazing Peach Ice Cream and use freeze dried strawberries for an intensely flavored Strawberry Ice Cream.
Finally, you can enjoy your homemade ice cream in a Homemade Ice Cream Cone or a Chocolate Waffle Cone.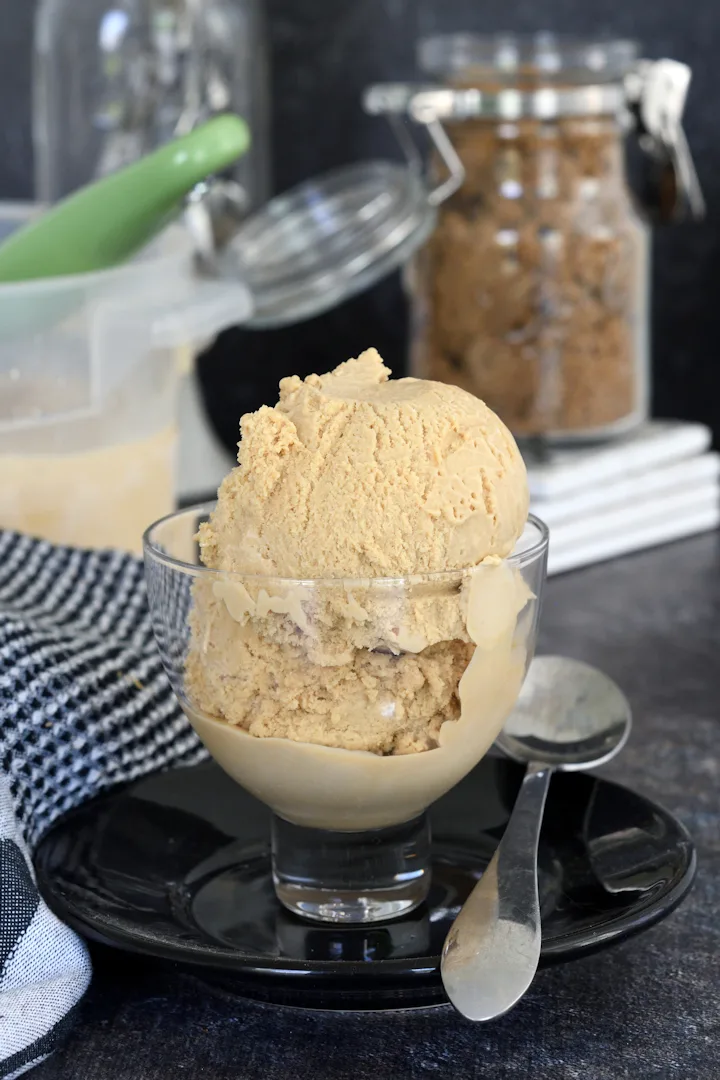 If you love this recipe as much as I do, I'd really appreciate a 5-star review.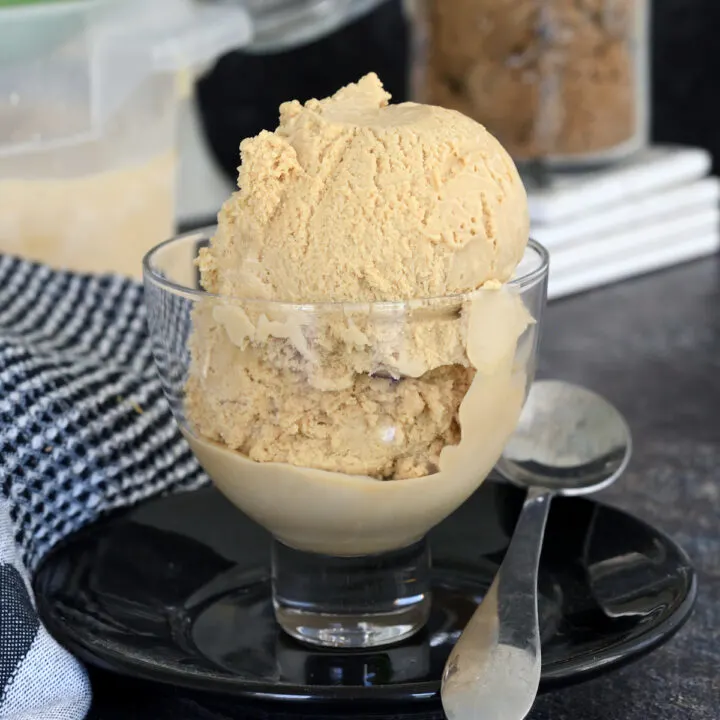 Butterscotch Ice Cream
Total Time:
6 hours
25 minutes
Homemade Butterscotch Ice Cream is sooo worth the effort. Real butterscotch sauce makes an ice cream that is soft and luscious. A hint of bourbon amps up the flavor.
Ingredients
5 large egg yolks
1/2 tsp kosher salt (if you use table salt use 1/4 teaspoon)
1 tablespoon vanilla extract
1/4 cup (2 oz, 56 g) unsalted butter
1 cup (8 oz, 225g) dark brown sugar, packed
1 1/2 cups (12 oz, 360ml) heavy cream, divided in half
1 1/2 cups (12 oz, 360ml) whole milk
2 tablespoons bourbon, optional
Instructions
In a large bowl, whisk together the yolks, salt and vanilla. Set aside while you make the butterscotch.
Melt the butter over medium low heat. Add the brown sugar and stir until the sugar looks like wet sand.
Cook on medium low, stirring occasionally, for 5 minutes. The mixture will begin to liquify.
Slowly whisk in 1 cup of the cream. BE CAREFUL, the mixture will bubble up and steam when the liquids are added. Keep your face away from the pot.
Cook over low heat for 10 minutes, whisking occasionally until the butterscotch becomes more viscous, very smooth and silky. Whisk in the remaining cream and the milk. Reduce the heat to low.
Whisk a cup of the hot butterscotch into the yolks. Pour the mixture back into the pan. Stirring constantly, cook the custard until it thickens enough to coat the back of a spatula or wooden spoon. Remove from the heat and strain into the bowl. Stir in the bourbon. Cover the bowl and chill until very cold. At least 4-5 hours or over night.
Churn the ice cream according to the directions for your ice cream machine. Scoop the ice cream into a freezer container. Smooth the top and lay a piece of plastic wrap directly on the surface of the ice cream. Cover tightly and freeze until firm.
Recommended Products
As an Amazon Associate and member of other affiliate programs, I earn from qualifying purchases.