Roasted Peach Ice Cream is a delicious and creamy homemade ice cream flavored with roasted peaches and fragrant vanilla bean. Roasting the peaches intensifies the flavor and reduces moisture for a creamier texture.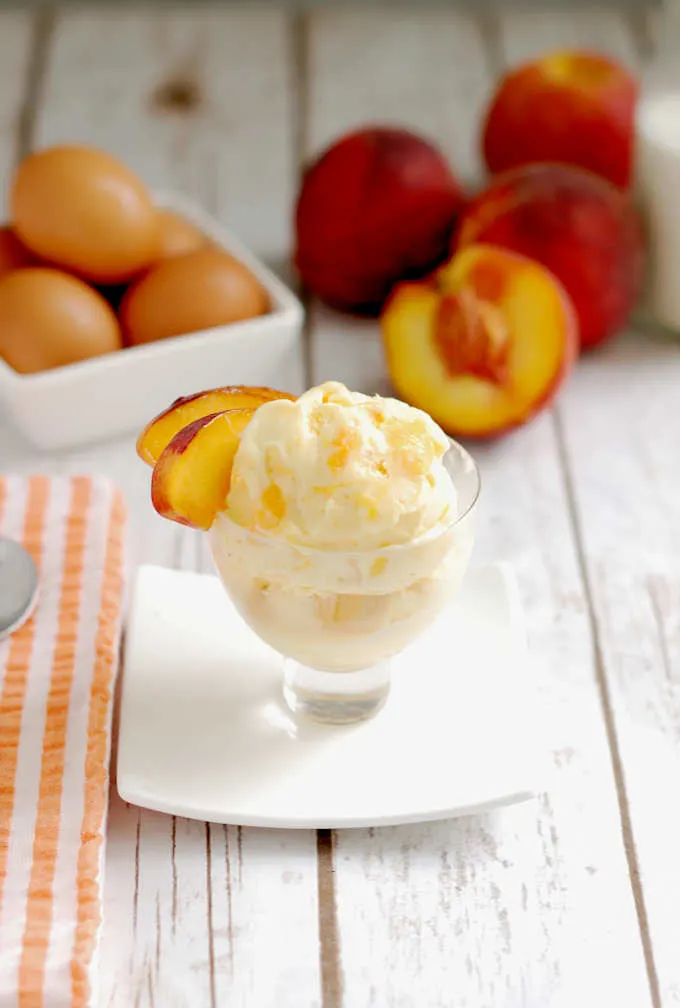 Like tomatoes, peaches really are only worth eating when they're in season. I eat as many as I can while the gettin' is good. I have to indulge enough to carry me through to next summer!
I mostly prefer them as they are, in all their fuzzy, juicy glory. But hey, why not create a truly summery treat while peaches are bountiful?
There's nothing more summery than a perfect peach, except maybe a delicious scoop (or three) of homemade ice cream.
Ice Cream recipes are generally very simple with a fairly short list of ingredients. I mean, basically, it's just frozen cream. But of course there's plenty of chemistry working behind the scenes in every ice cream recipe.
If you're a geek like me and enjoy the science behind a recipe, you should visit this post about making Homemade Ice Cream. But first, lets make homemade peach ice cream.
We want peach ice cream with great peach flavor but without chunks of rock-hard frozen peach. How do we do that?
Tips for making creamy and flavorful Peach Ice Cream:
Juicy peaches are a joy to eat. But too much water from the peaches will dilute the flavor of the ice cream and give the ice cream an icy, crystallized texture.
Roasting the peaches is a great solution to both problems.
Roasting concentrates the peach flavor and reduces the amount of water.
Once the peaches are done roasting, roughly chop them to a chunky puree texture.
Stir the peaches into the warm ice cream base. As the custard chills it will be infused with flavor from the peaches.
Scroll through the step by step photos to see how to make great Roasted Peach Ice Cream: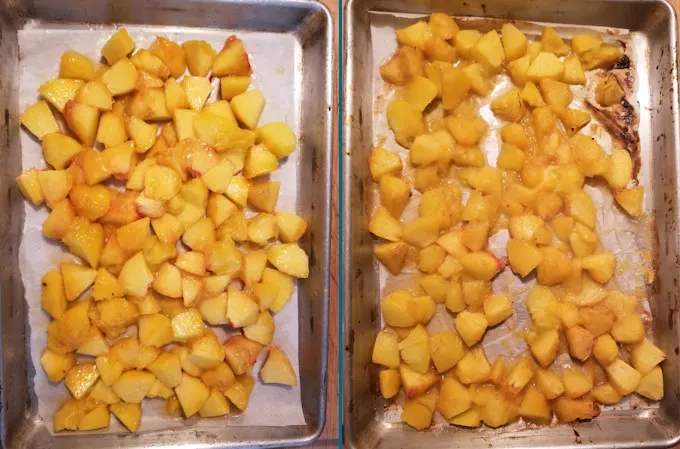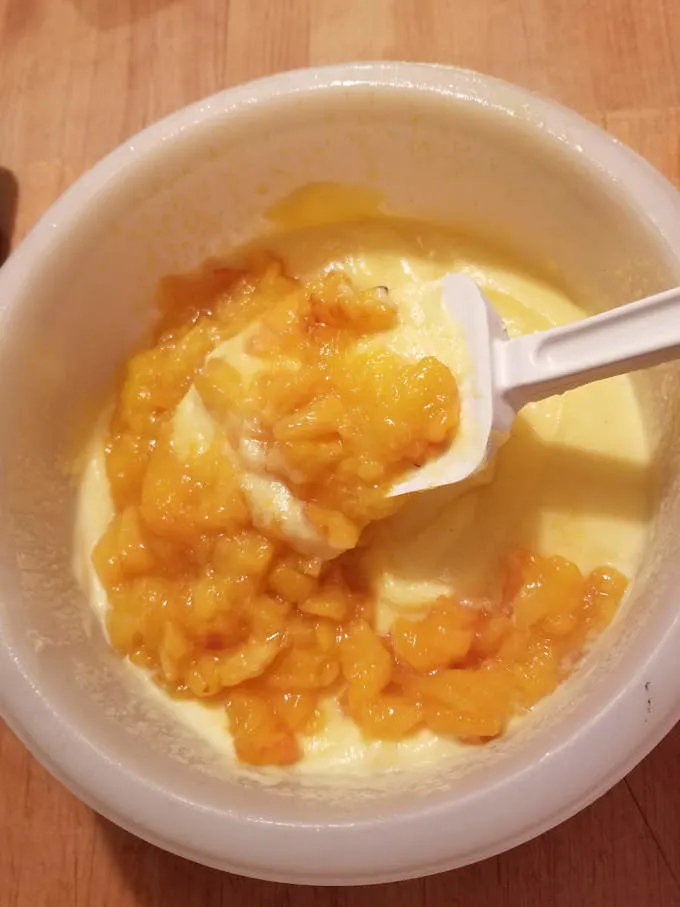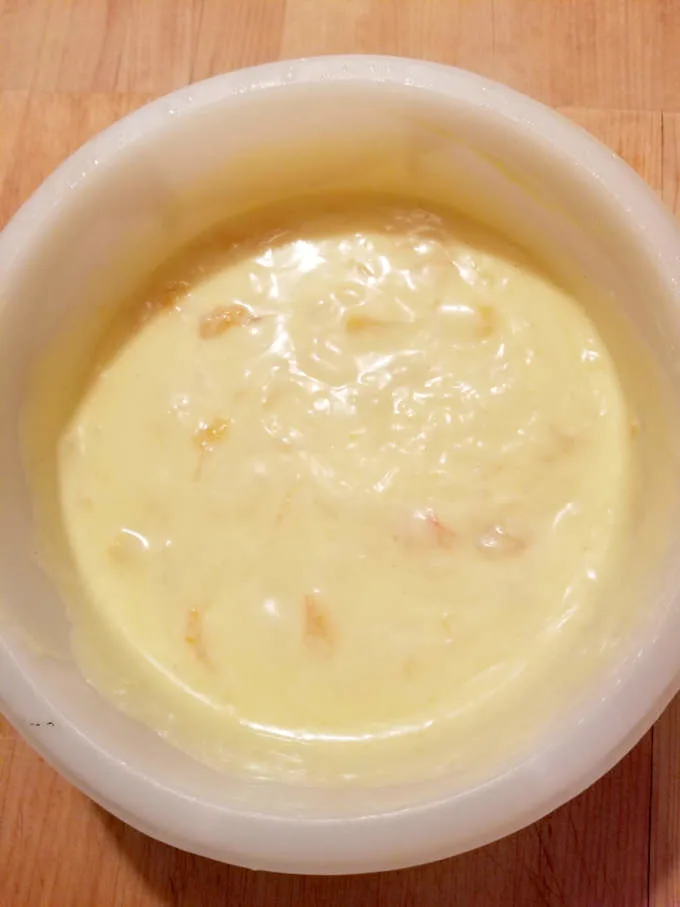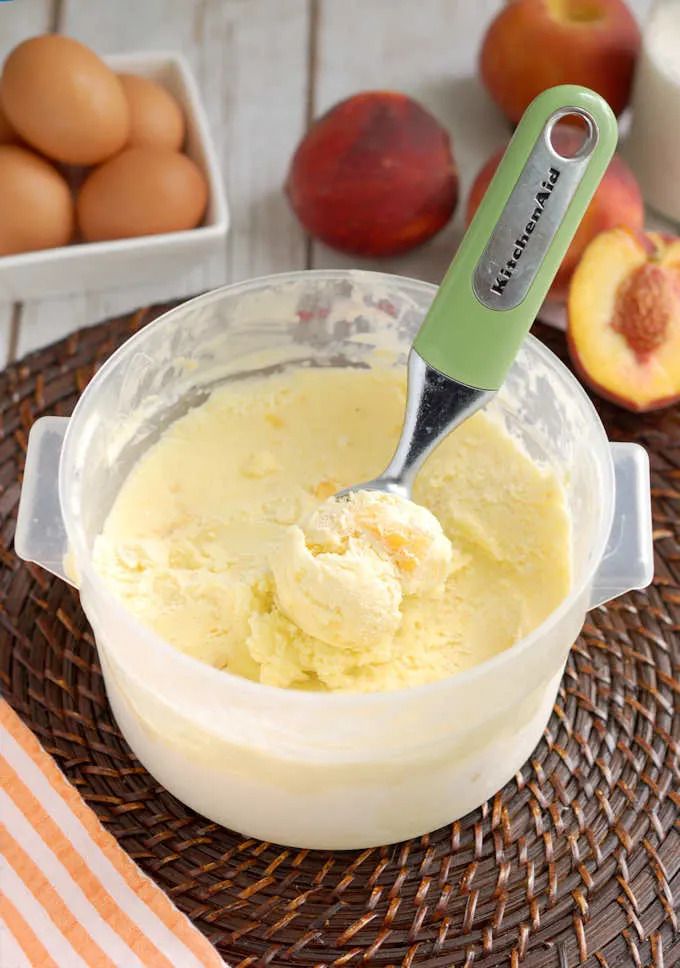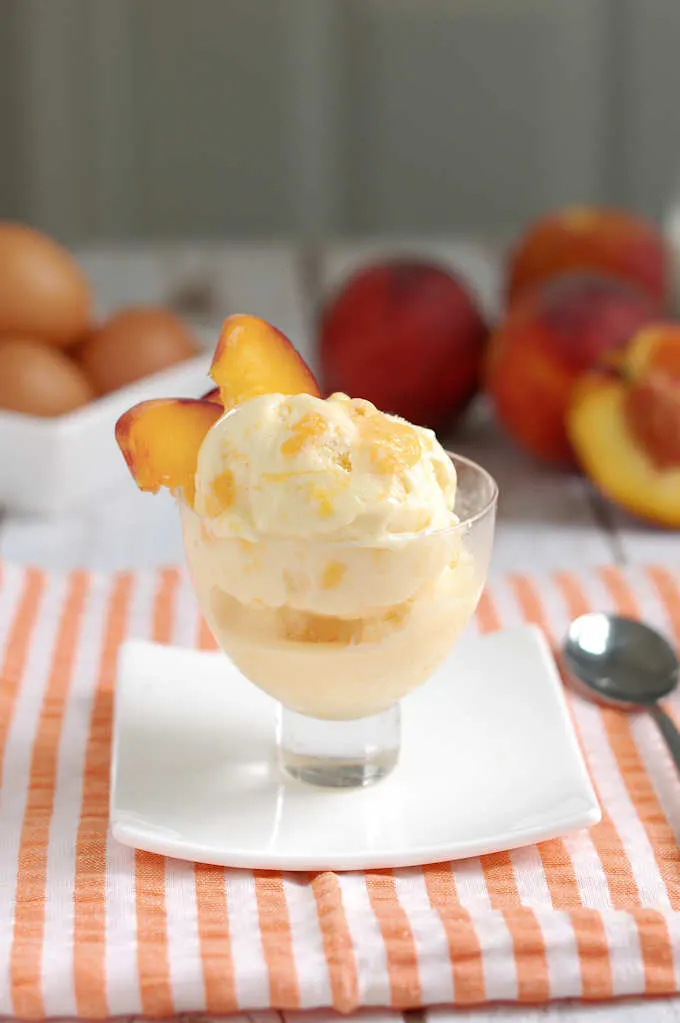 If you love this recipe as much as I do, I would really appreciate a 5-star review.
You might also like: