Use up all that zucchini you've got in the fridge to make Zucchini Muffins. Shredded zucchini adds lots of moisture and nutrition to the muffins. They're so good you won't even notice the healthy veggies in the mix.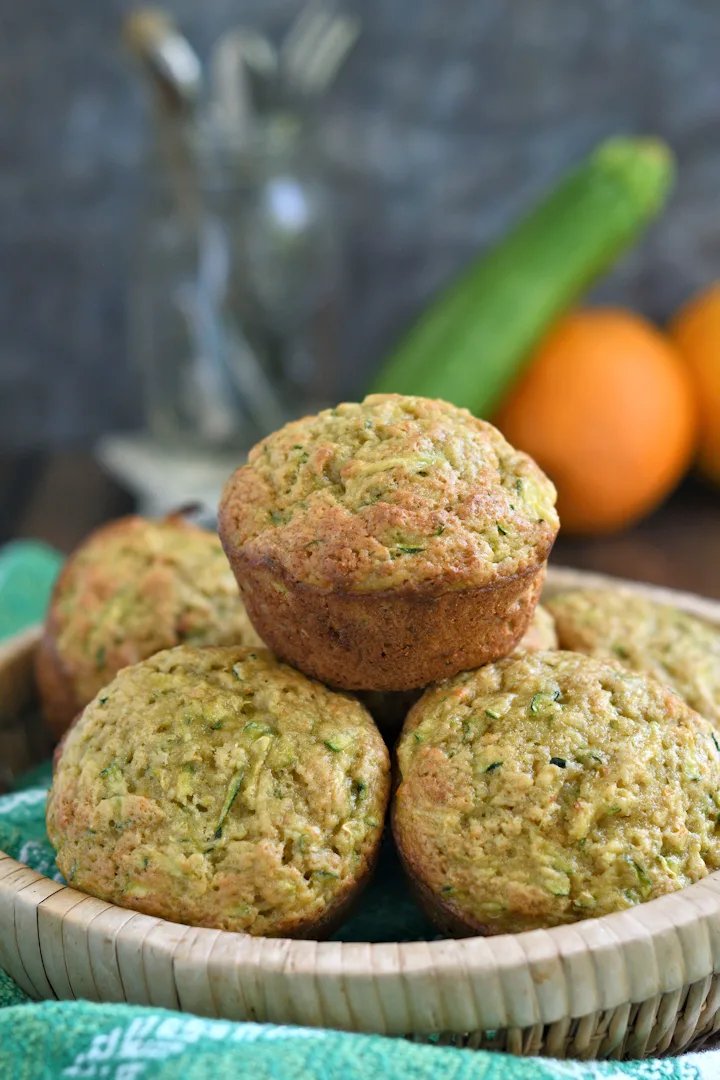 If you're reading this perhaps you've got a bunch of zucchini to use up. After checking out this recipe don't forget to look at my recipes for Whole Wheat Zucchini Bread, Chocolate Orange Zucchini Bread and Lemon Zucchini Bread.
I've also got recipes for Zucchini Yeast Bread recipe, not to mention recipes for Zucchini Biscuits, Zucchini Galette and Zucchini Pie.
How to make the best Zucchini Muffins:
Zucchini is a great baking ingredient because it has so much moisture and a neutral flavor. But we don't want to overdo it.
Zucchini muffin batter can only hold so much water. If you add too much water to the batter the muffins will become gummy. Blotting the shredded zucchini with paper towels wicks away some of the moisture.
Less water in the zucchini means more overall zucchini with the same amount of water in the batter. By removing excess moisture we can add more zucchini to the recipe.
This is how we get a whole pound of zucchini into a dozen muffins.
How to make great Zucchini Muffins: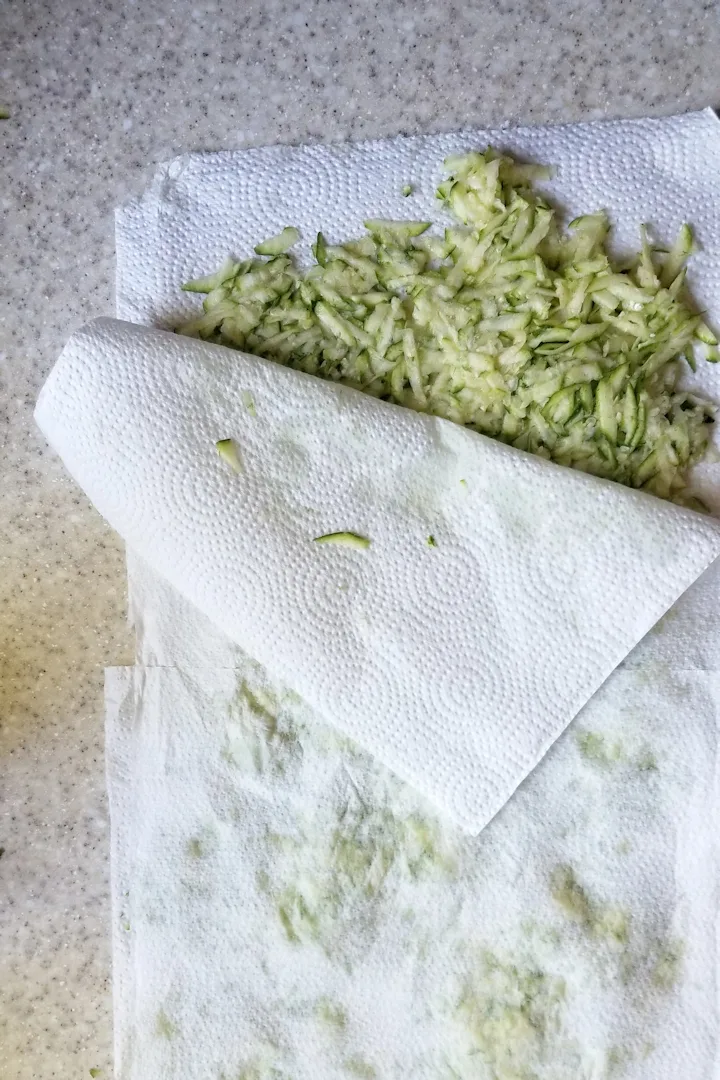 Layer the shredded zucchini between paper towels while you prepare the other ingredients.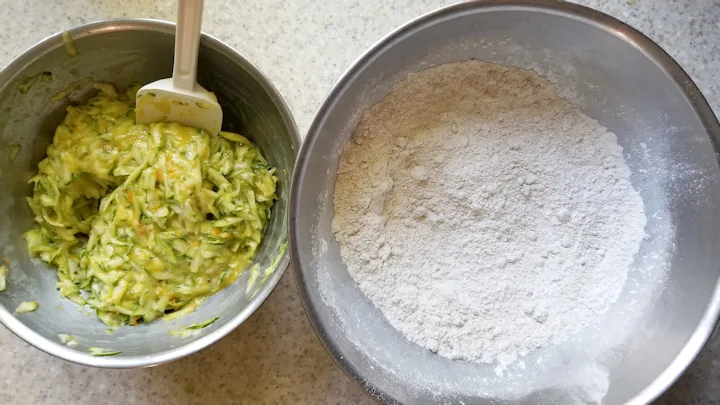 Combine the wet ingredients in one bowl and the dry ingredients in another bowl.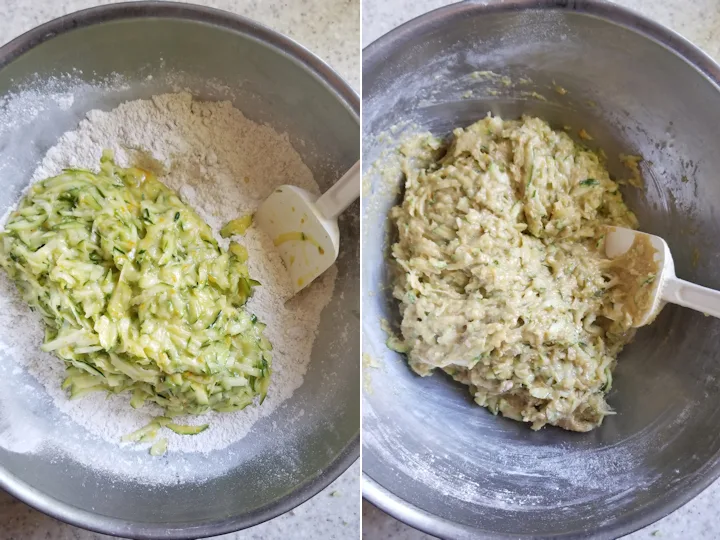 Add the wet ingredients to the dry ingredients.
Mix until the flour is absorbed.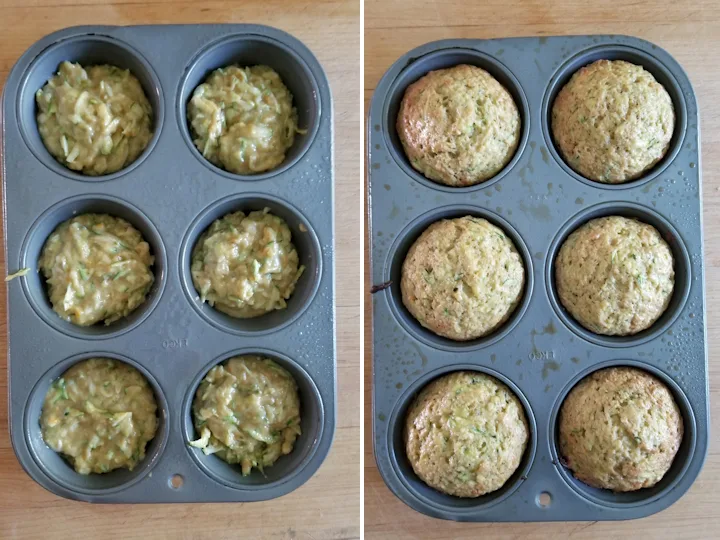 Fill the muffin pans about 2/3 full.
Bake until lightly browned and the middle springs back when pressed.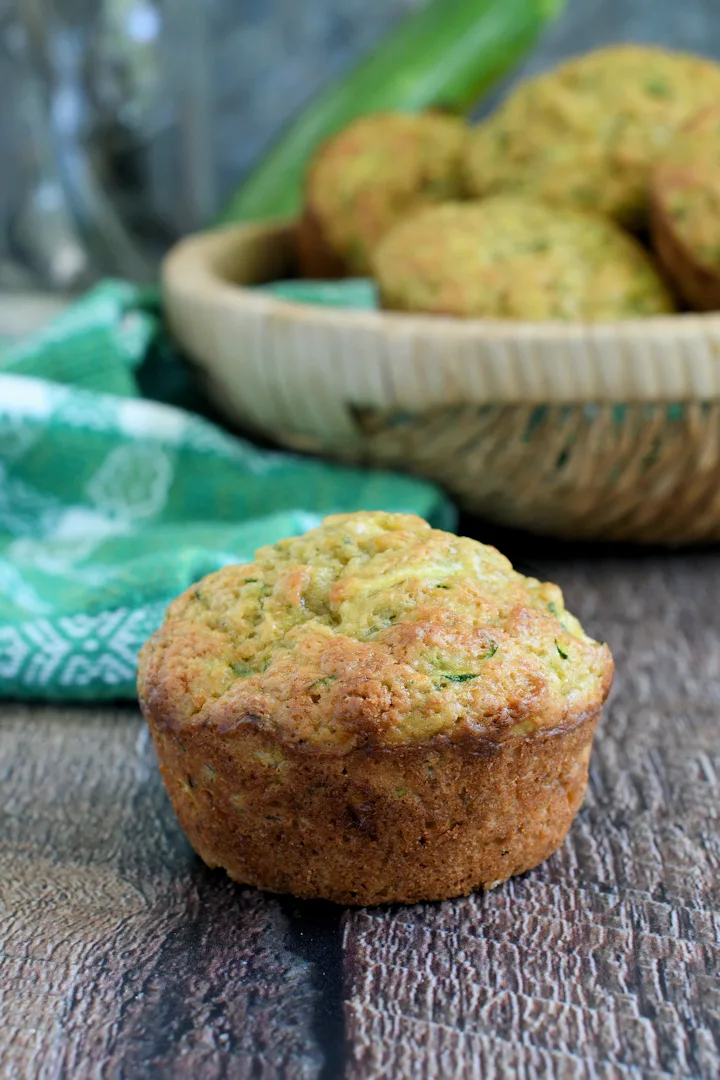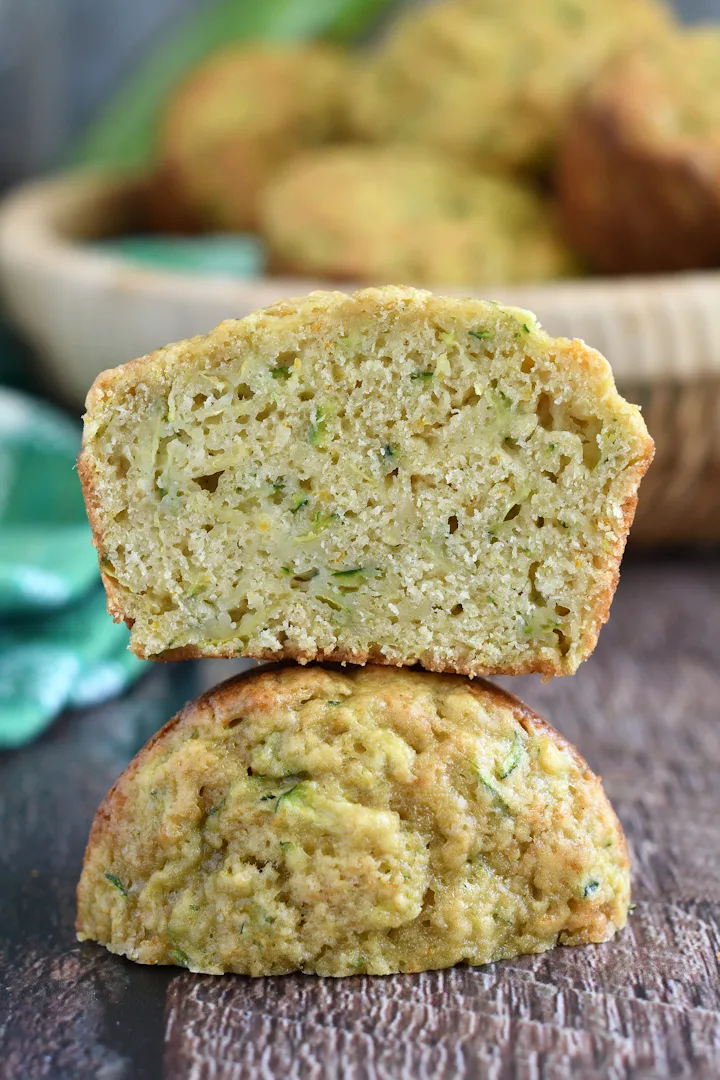 Want more muffin recipes? Bacon & Egg Muffins, Blueberry Cornbread Muffins, Cranberry Muffins, Sunflower Muffins, Bran Muffins, Squash & Poppyseed Muffins, Bran Muffins, Lemon Blueberry Muffins.
If you love this recipe as much as I do, I'd really appreciate a 5-star review.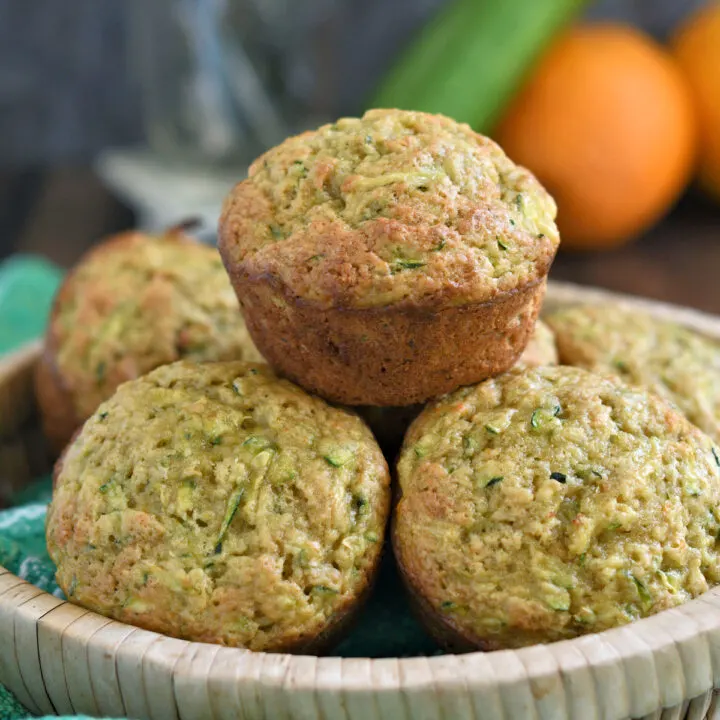 Zucchini Muffins
Shredded zucchini adds lots of moisture and nutrition to these muffins. They couldn't be easier to make
Ingredients
1 pound (454g) zucchini (2-3 medium)
2 cups (10 oz, 280g) all-purpose flour
1 1/2 teaspoons baking powder
1/2 teaspoon salt
1 cup (8 oz, 224g) brown sugar
1/4 cup (1.75 oz, 50 ml) vegetable oil
3 large eggs
1 teaspoon vanilla extract
zest from 1 orange, very finely grated
Instructions
Preheat the oven to 350°F. Butter and flour a 12 cup muffin pan (or 8 jumbo muffins) or line with paper cupcake liners.
Use the large holes of a box grater or the large grating disc of a food processor to shred the zucchini. Spread the zucchini in an even layer on a paper towel and cover with another paper towel. Press to absorb the liquid. Let it sit while you mix the batter.
Combine the flour, baking powder, salt and sugar in a mixing bowl and whisk to combine.
In another bowl, whisk together the oil, eggs and vanilla. Stir the zucchini and orange zest into the wet ingredients.
Add the wet ingredients to the dry ingredients all at once and stir just until combined. It will seem too dry at first, but it will moisten as the zucchini absorbs the flour.
Use a scooper or 1/4 cup measure to portion the batter into the prepared pan. Bake until the muffins spring back when lightly pressed in the middle, 12-15 minutes
Cool the muffins in the pan for 5 minutes then turn out onto a cooling rack.
Notes
This recipe will also make 8 jumbo muffins or one 9"x5" loaf. Adjust the baking times as needed.
Recommended Products
As an Amazon Associate and member of other affiliate programs, I earn from qualifying purchases.