Why make this Chocolate Waffle Cone recipe instead of just buying a box of premade cones? Because the difference between homemade chocolate ice cream cones and the ones you buy in the store is like the difference between packaged cookies and homemade cookies. No comparison! Also, you can turn these cones into little bowls if you'd like.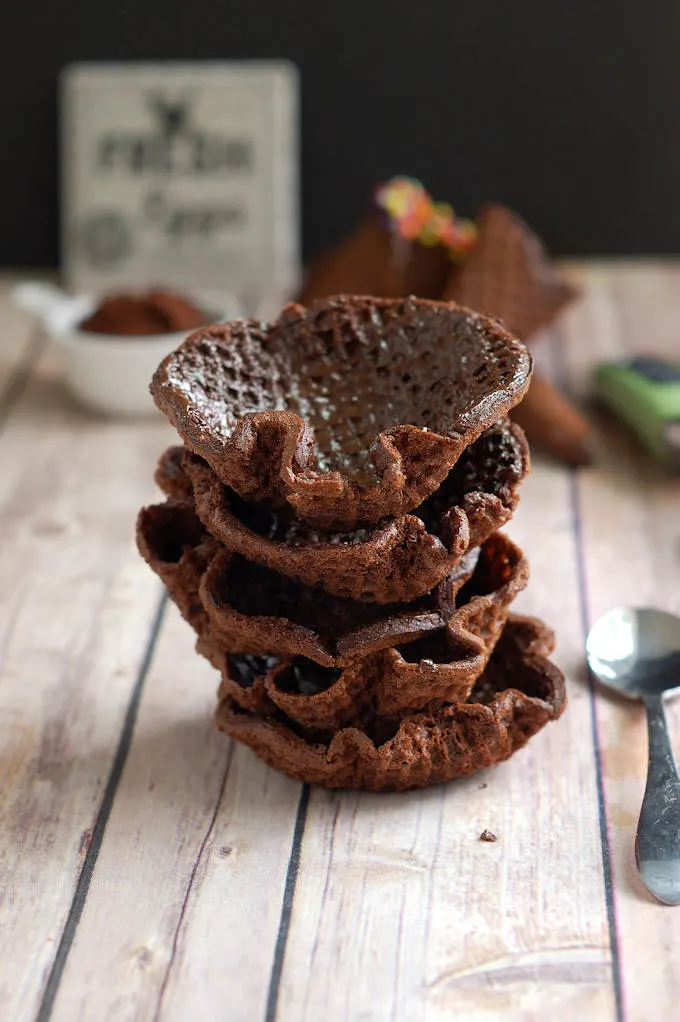 This recipe is a variation on my basic Ice Cream Cone Recipe. By replacing some of the flour with cocoa, we can make beautiful chocolate cones or bowls.
The main difference when working with chocolate cone batter is that you won't be able to use visual cues of browning to know when the cookies are done.
If you're using a waffle maker, bake according to the directions for your model. If you're baking the cookies in the oven bake until the batter is set all the way to the center.
Tips for making homemade Chocolate Waffle Cones or Bowls:
The batter will keep in the refrigerator for several days if you want to make just a couple of cones at a time. Left over batter can be frozen for several weeks.
I used a Waffle Cookie Iron. But you can spread the batter onto baking sheets and bake them in the oven.
Adjust the amount of batter per cone according to the directions for your waffle cone maker.
Do resist the urge to spread the cookies too thick. More is not always better. The batter should be super-thin so the cones bake up very crisp. You want the cone to crack when you bite it.
If a cookie starts to harden before you shape it return it to the oven for a minute or two to soften and then continue.
To create ice cream bowls, drape the warm cookies over a small bowl.
I like to coat the inside of the waffle bowls with melted chocolate. You can also dip the top and bottom of waffles cones in chocolate to prevent leakage.
Scroll through the step-by-step photos to see how to make chocolate waffles cones or bowls: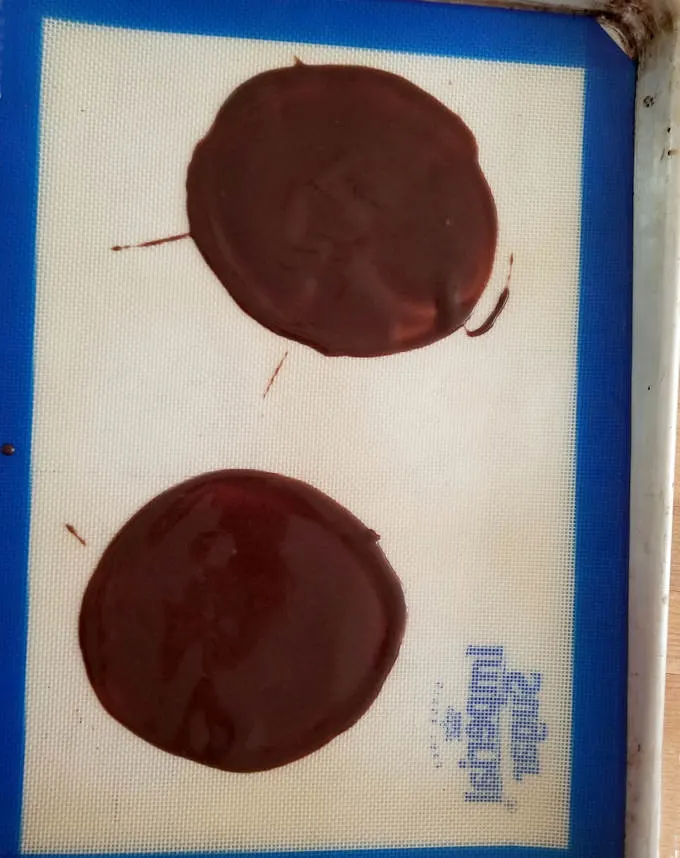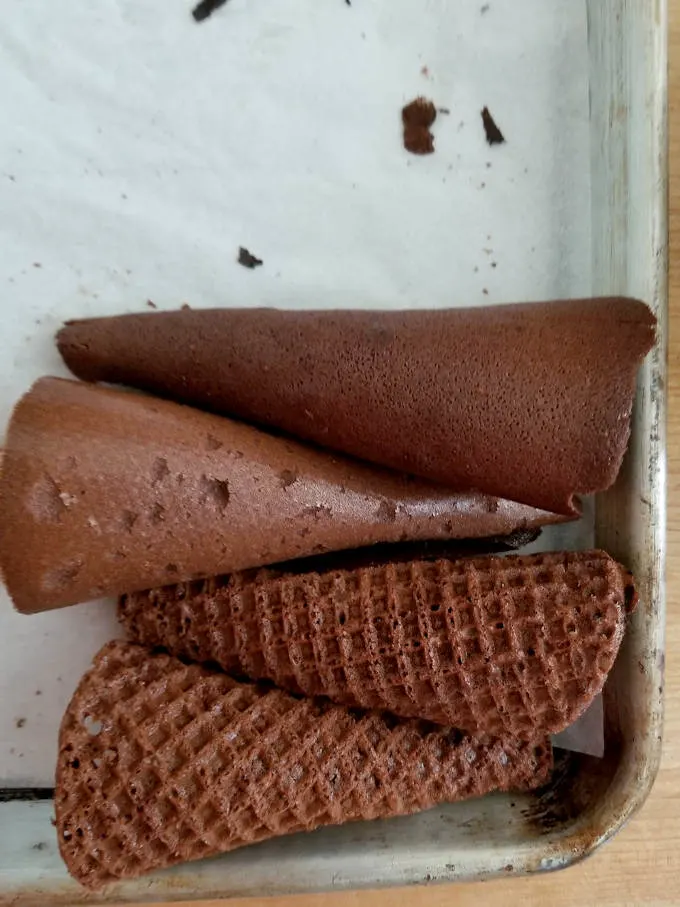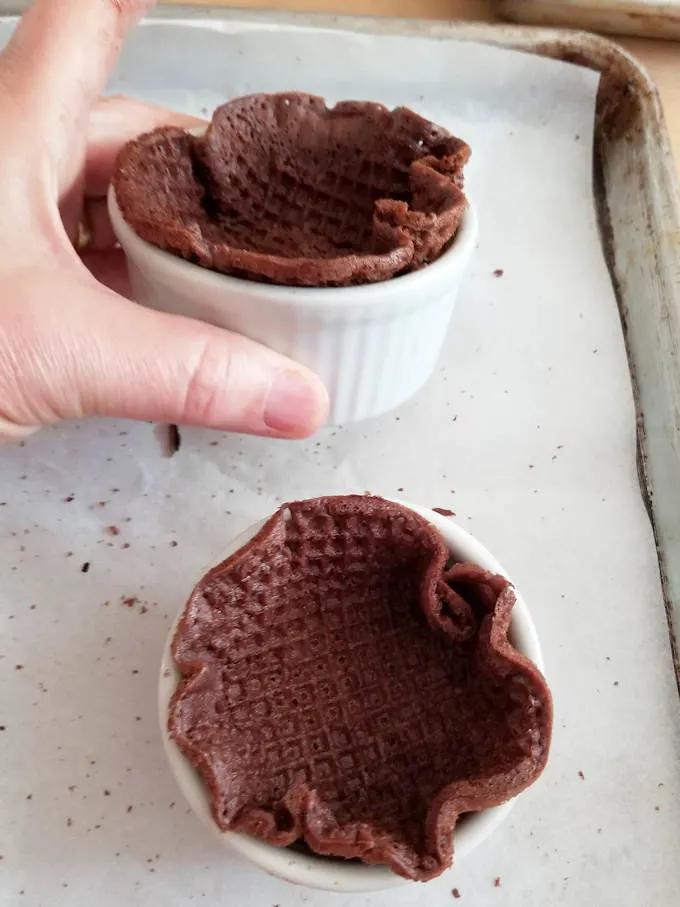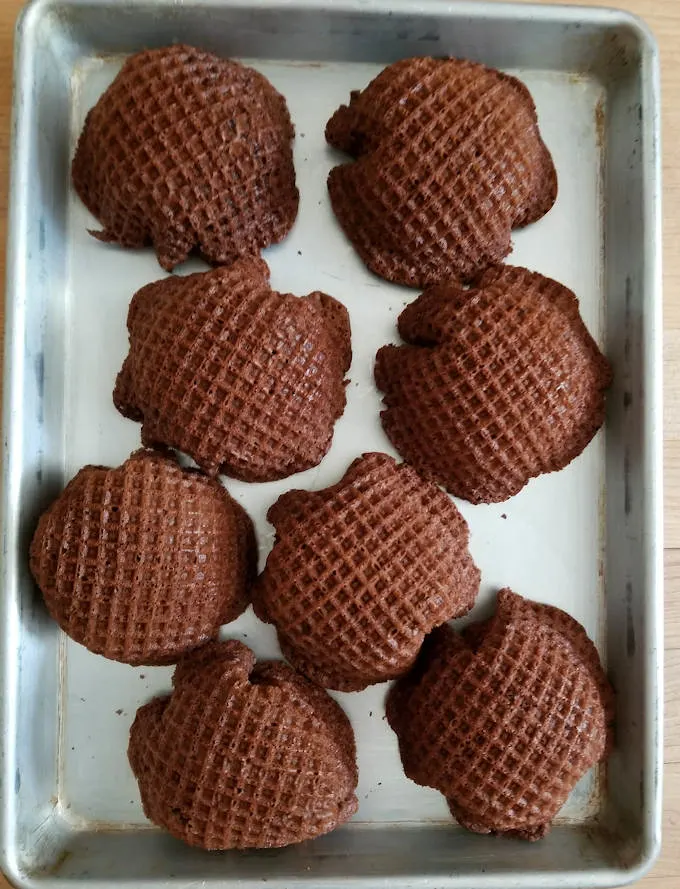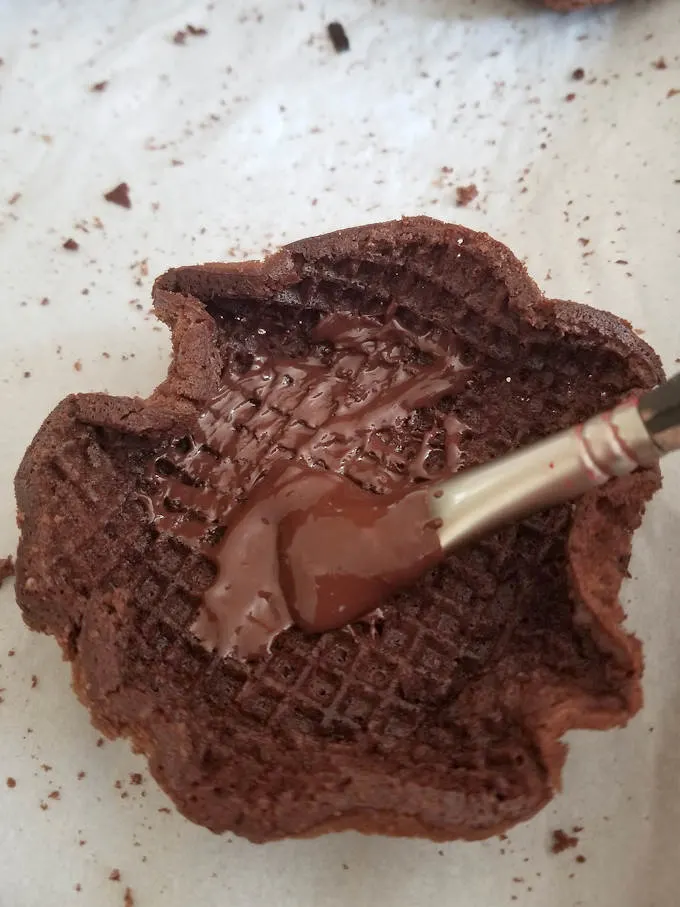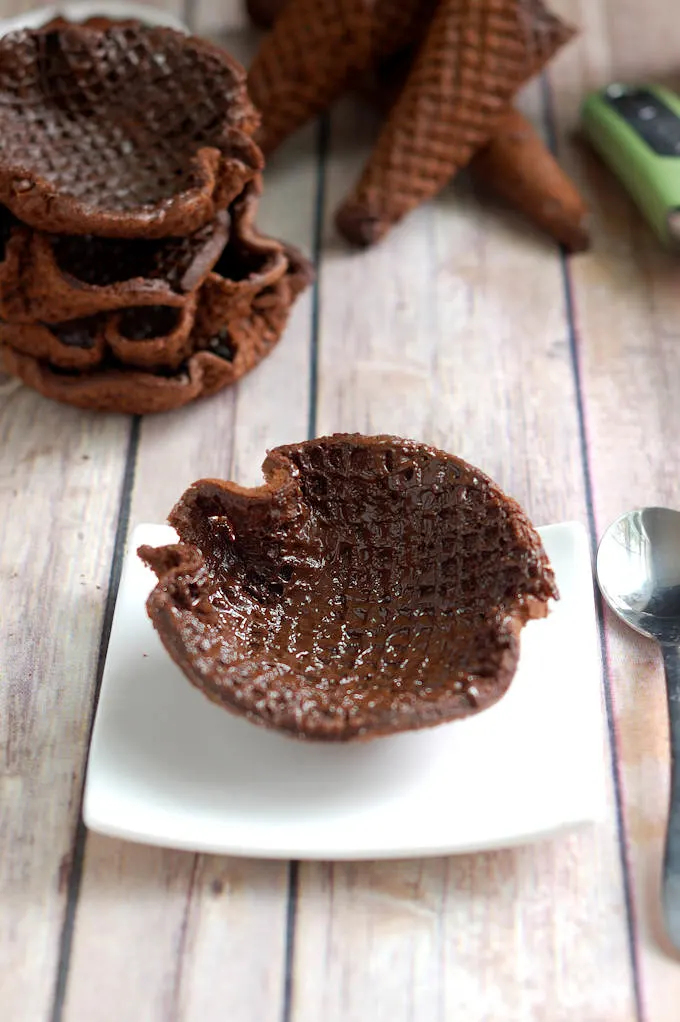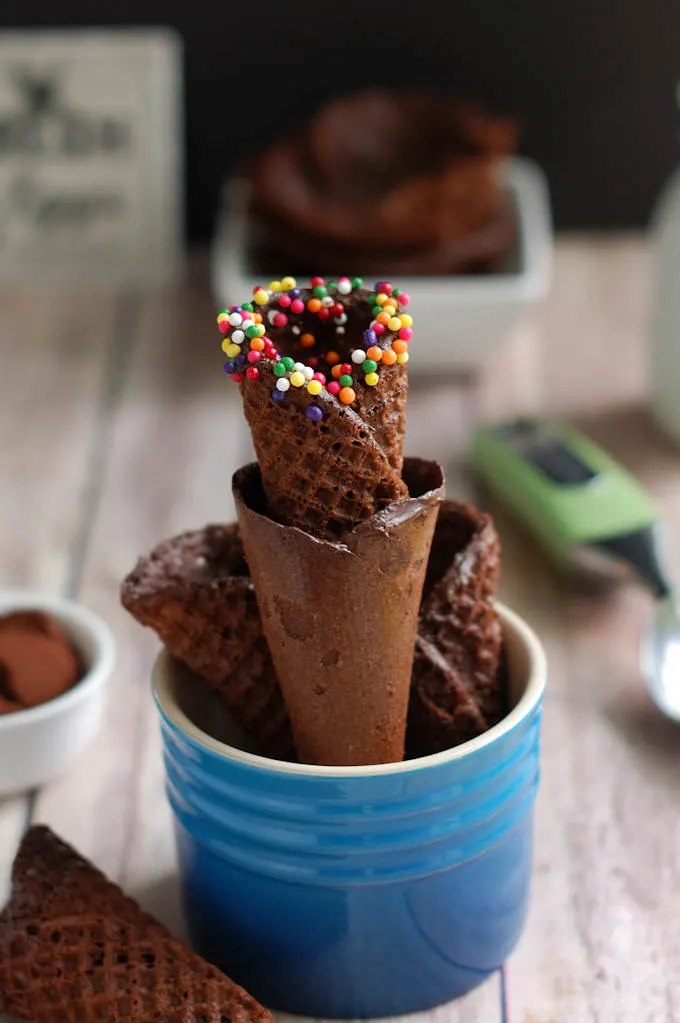 Now, all this recipe needs is a big ole' scoop of ice cream. How about some Homemade Cookie Dough Ice Cream?
If you love this recipe as much as I do, please consider leaving a 5-star review:
You might also like: