Buttermilk Ice Cream has a tangy and luscious flavor that is unforgettable.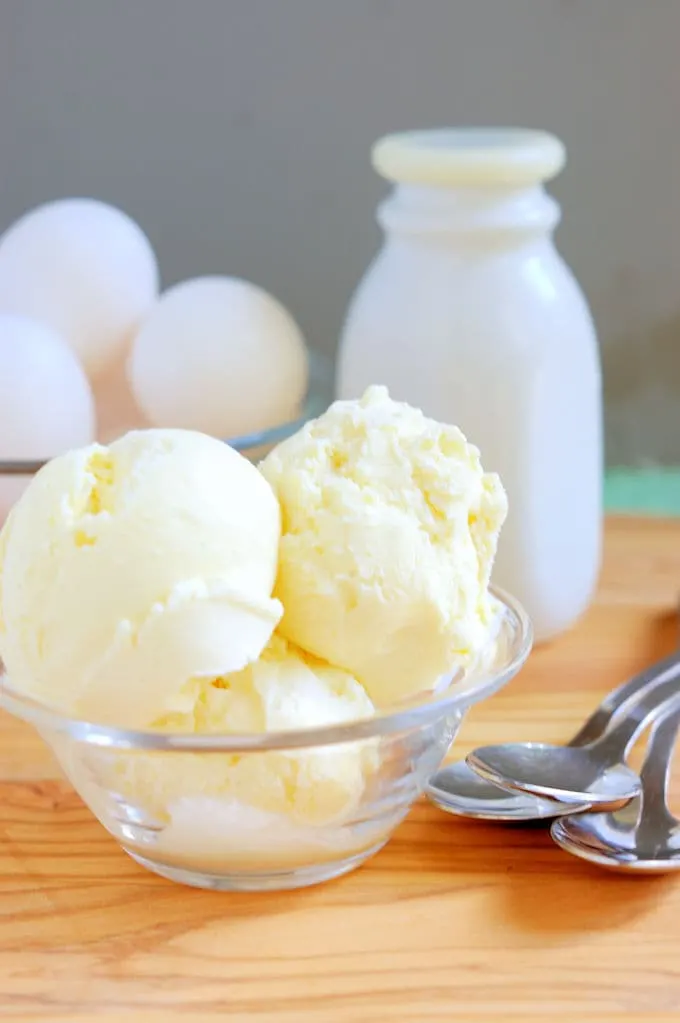 Sure, the weather is changing and there's a chill in the air. But, in my opinion, it's never too cold for ice cream. Especially if it's eaten along side a warm piece of pie or cake.
Buttermilk is one of my favorite ingredients. If you don't have a lot of experience using buttermilk I encourage you to buy a quart and play with it. I use it for scones, biscuits, cakes, mashed potatoes, the possibilities are endless (by the way, buttermilk mashed potatoes are insanely delicious). Buttermilk is a great baking ingredient because it lends a nice tangy flavor and the acidity tenderizes the crumb.
If you've used buttermilk for baking you know that most recipes use just a cup or two. Ice cream a great way to use up the leftover buttermilk. The tangy yet rich flavor is absolutely addictive and it pairs perfectly with my Apple Upside Down Cake, Rustic Plum Tart or Peach Crumb Pie.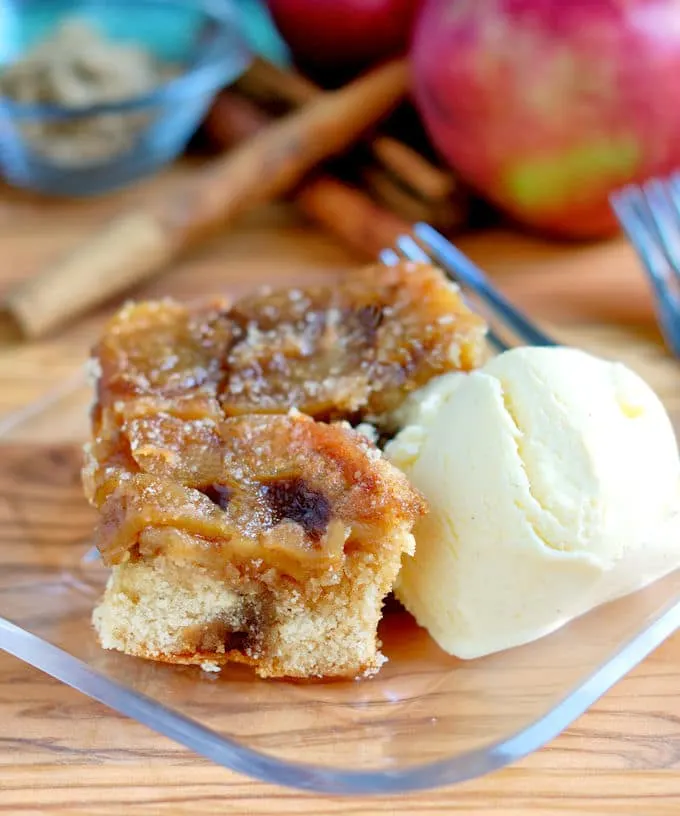 Not much else to say but, bon appetit!

Buttermilk Ice Cream
Yield: 1 quart

Prep Time: 10 minutes

Cook Time: 10 minutes

Total Time: 20 minutes
Ingredients
1 1/2 cups (350 ml) buttermilk
2 cups (475) heavy cream
6 oz (3/4 cup, 170g)) granulated sugar
5 large egg yolks
1/2 vanilla bean or 1 teaspoon real vanilla extract
Instructions
Combine the buttermilk and cream in a saucepan with the vanilla bean
Heat over medium high just until scalding hot. Do not allow the cream mixture to come to a boil or the buttermilk may curdle.
While the milk mixture is heating, whisk together the yolks and the sugar
Whisk the scalding hot milk into the yolks
Return the mixture to the pan and reduce the heat to medium low
Cook the custard, stirring constantly, until it coats the back of a spoon or spatula or the temperature registers 160°-180°F.
Strain the mixture into a bowl, cover with plastic wrap and refrigerate for at least 3-4 hours or overnight.
Run the custard in your ice-cream machine according to the manufacturer's directions
Pack into a container. Place plastic wrap directly on the surface of the ice cream and cover the container with a lid
Freeze 8 hours or overnight.