This Homemade Strawberry Ice Cream is super creamy and full of bright strawberry flavor. I use a secret ingredient for the best flavor and texture.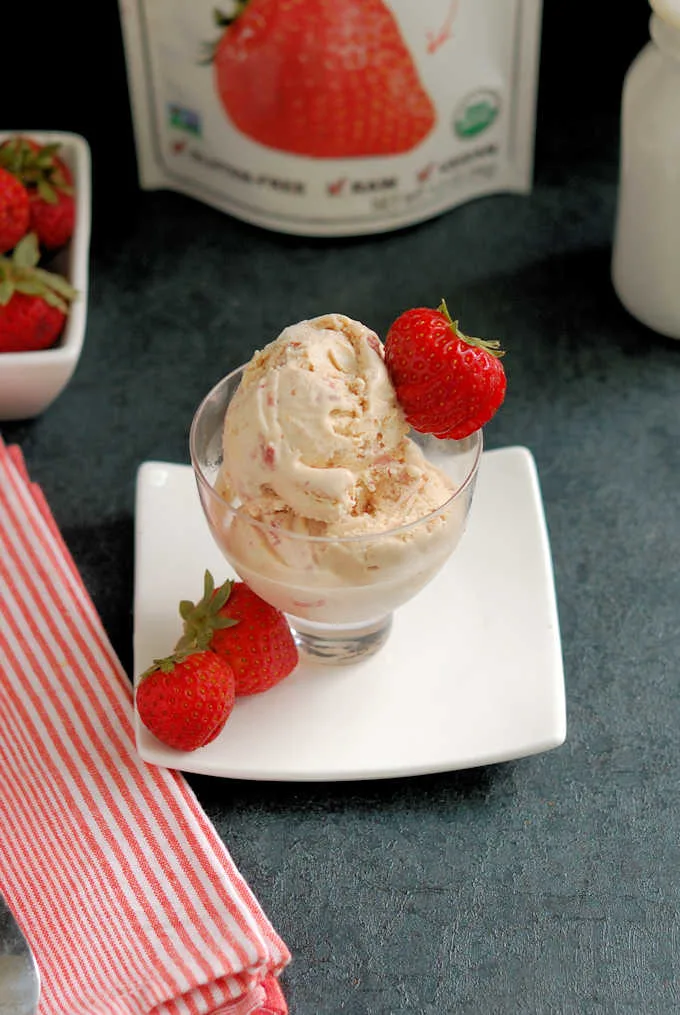 To learn all about the basics of making homemade ice cream, check out my Vanilla Bean Ice Cream post. But first, let's talk about this fabulous Homemade Strawberry Ice Cream.
I absolutely adore fresh-from-the-field, in-season strawberries. Don't you? I could gobble up a quart in one sitting.
As much as I love strawberries, and as much as I love ice cream, I'm not always a big fan of strawberry ice cream. The problem is, strawberry ice cream often doesn't really taste that much like strawberries.
I don't want ice cream that tastes like strawberry jam and I definitely don't want ice cream with big hunks of rock-hard frozen berries.
I challenged myself to make strawberry ice cream with a distinctive, fresh-strawberry flavor, but without chunks of icy, tasteless berries.
Scroll through the step by step photos to see how to make the creamiest homemade Strawberry Ice Cream: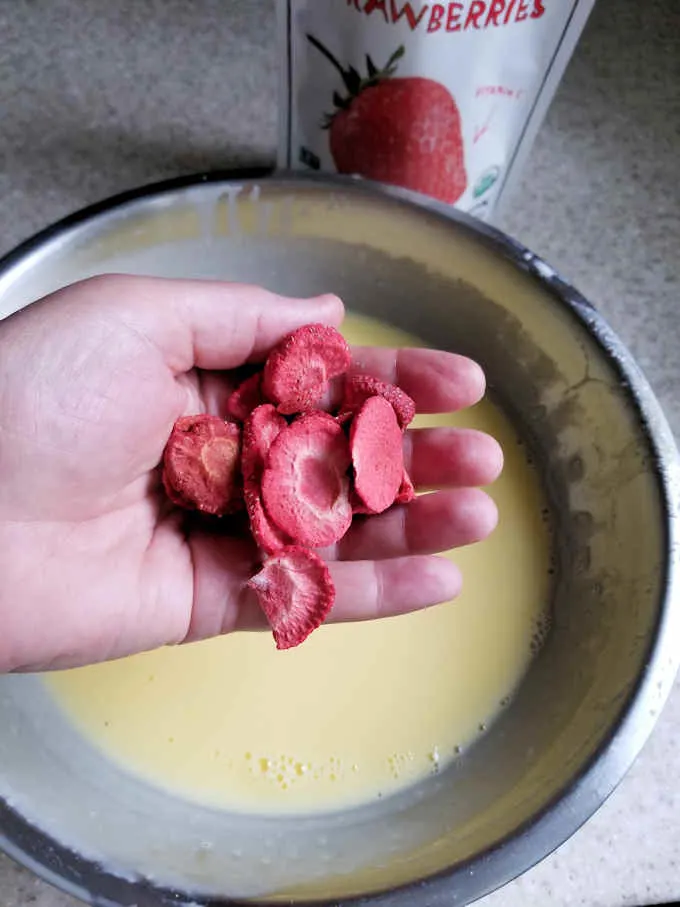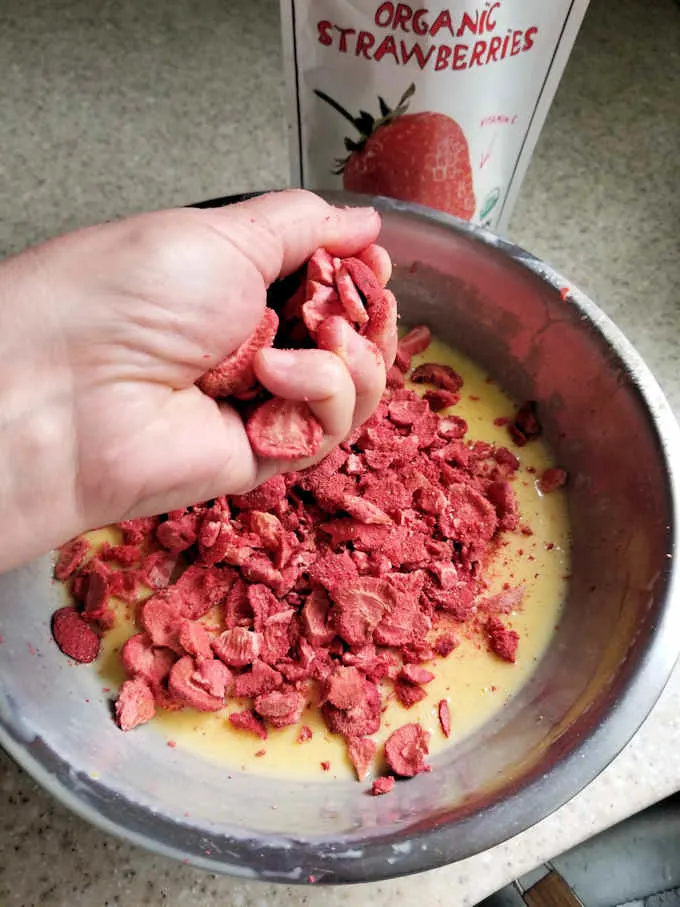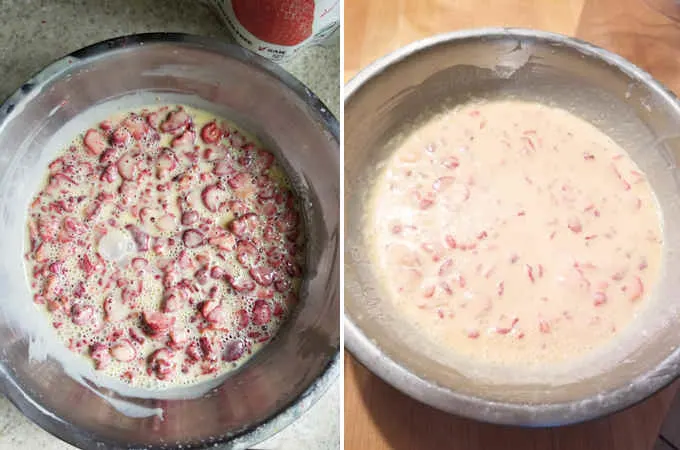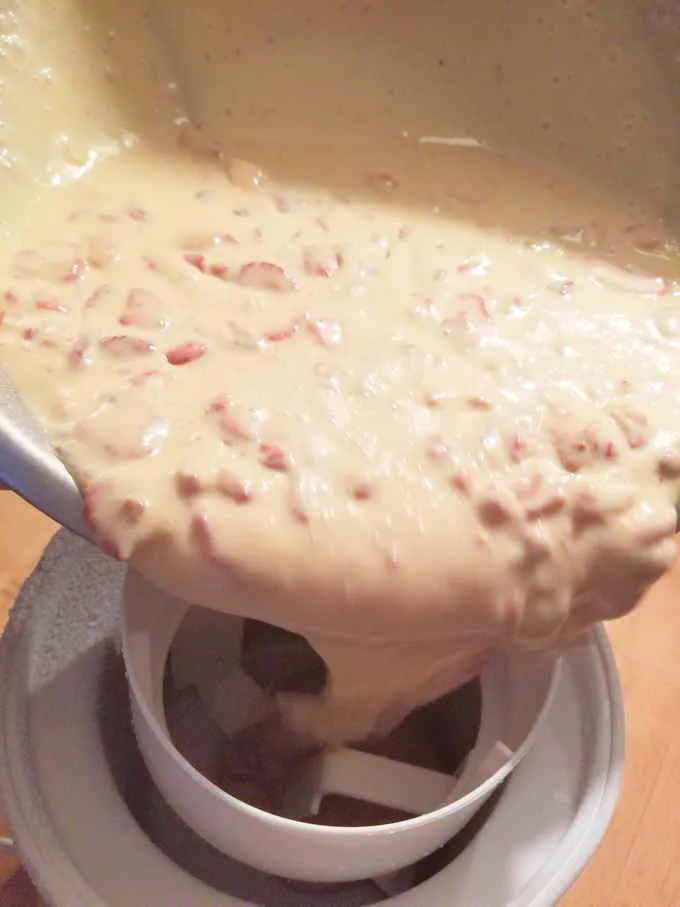 How to make super-creamy homemade Strawberry Ice Cream:
The first step is to figure out how to reduce the amount of water in the strawberries. Too much water from the berries not only dilutes the flavor, extra water will give the ice cream an icy, crystalized texture.
Cooking the berries is one way to do reduce the moisture. This is the approach I use for Roasted Strawberry Hand Pies and Roasted Peach Ice Cream. But cooking changes the flavor of the berries. I wanted fresh strawberry flavor.
When I created my Strawberry & Rosé Wine Macarons I used freeze-dried strawberries to get fresh strawberry flavor without extra water.
Freeze dried fruits have fresh, concentrated flavor so they work perfectly to make an ice cream with great berry flavor.
The freeze dried berries are added to the warm custard. Crush the berries as you add them. The powdery bits will mix in and the bigger chunks that stay intact.
As you churn the ice cream the rehydrated berries will mix through, leaving pretty little berry -its visible.
The color won't be super pink because the ice cream base is slightly yellow from the egg yolks. I like the natural color.
You can add a hint of red food coloring if you want your ice cream to be a darker pink.
For a truly spectacular dessert, layer this homemade strawberry ice cream into a Baked Alaska Cake Roll.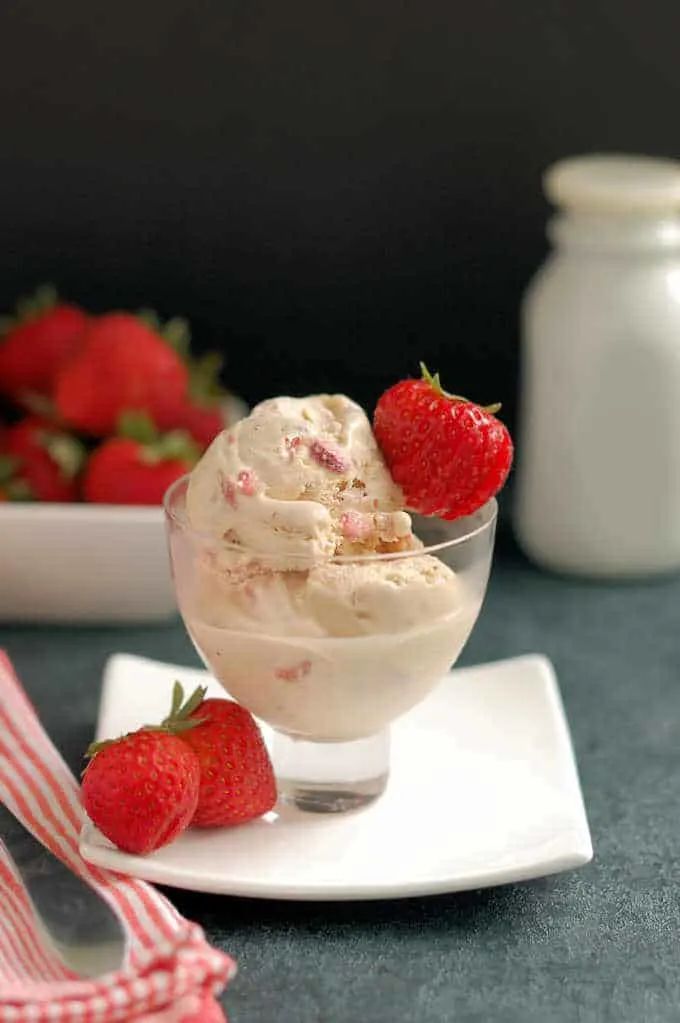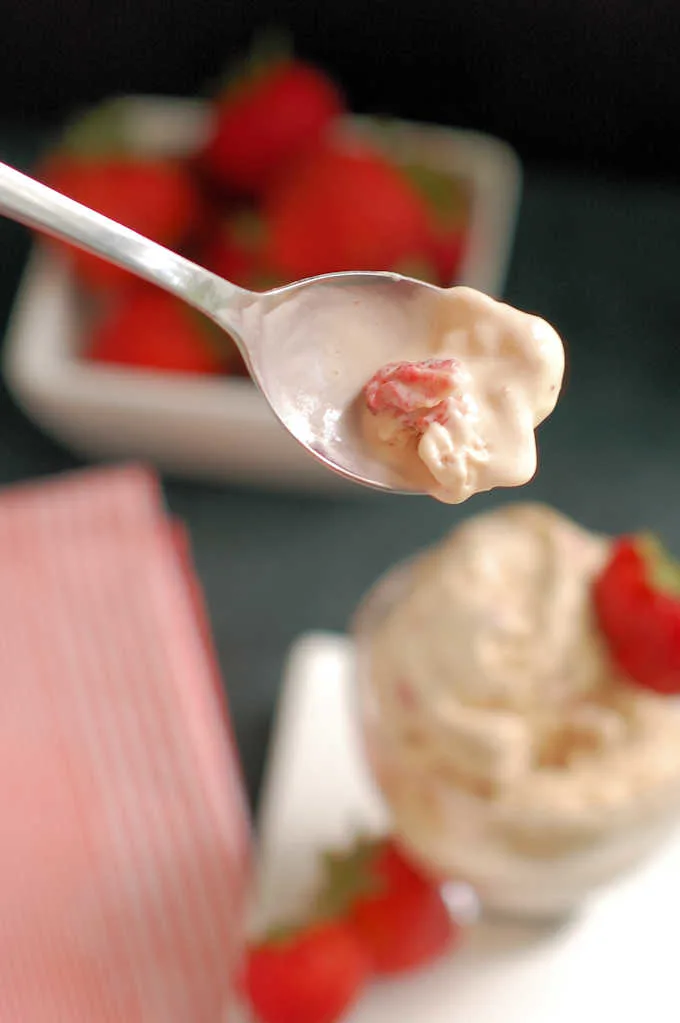 If you love this recipe as much as I do, I would really appreciate a 5-star review.
You might also like: