Silky smooth & buttery, Butterscotch Sauce has a special and specific flavor. Sure, I like salted caramel as much as the next guy, but let's try Butterscotch Sauce for a change.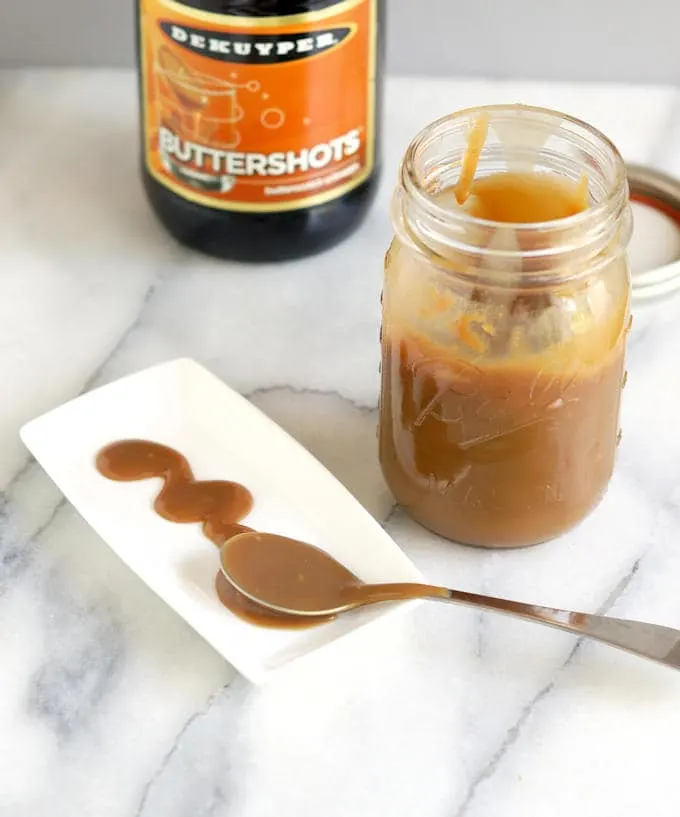 How is Butterscotch different than caramel?
Caramel sauce is made by melting and caramelizing white sugar, then adding a liquid to that caramelized sugar to turn it into a sauce.
Butterscotch sauce starts by melting brown sugar and butter together and then adding a liquid. Brown sugar has molasses in it, which is not the same thing as caramel. So butterscotch has notes of butter, molasses, vanilla and salt.
How-to make Butterscotch Sauce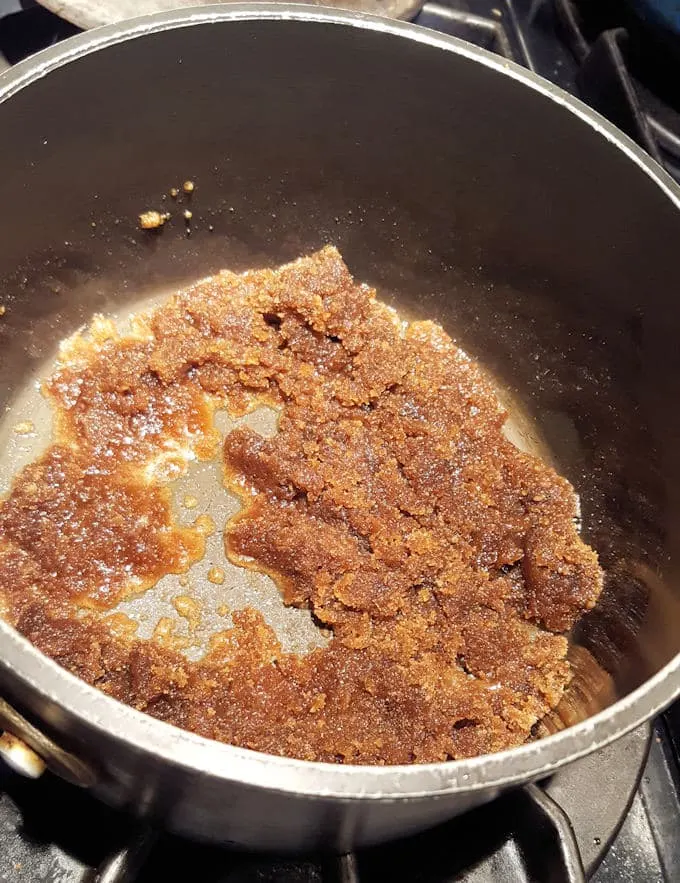 Step 1: When you add the brown sugar to the melted butter, the mixture will look like wet sand. Cook over medium-low heat for 5 minutes and stir occasionally.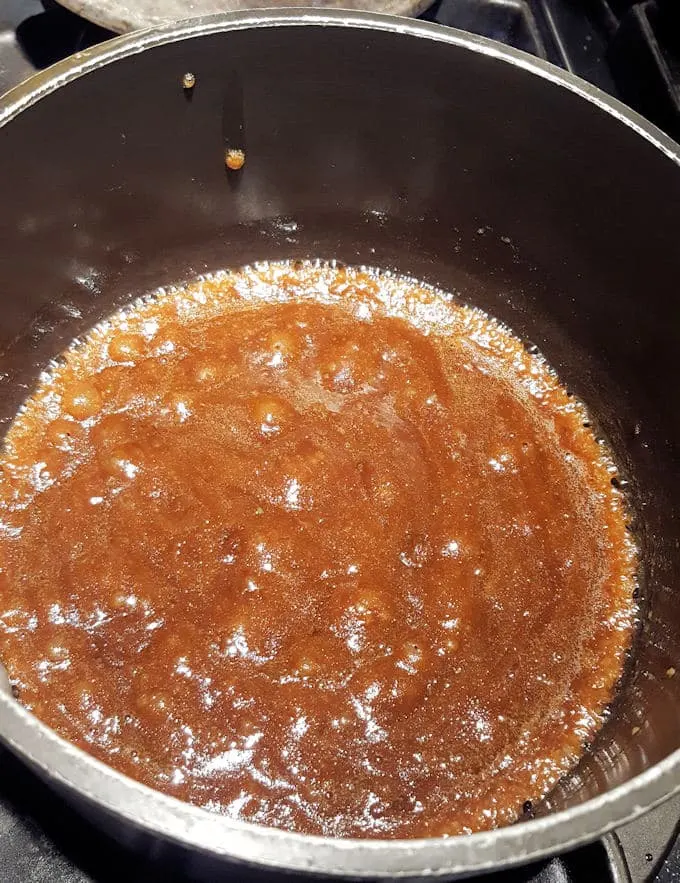 Step 2: The butter and sugar mixture will begin liquify. Then you're ready to add the cream.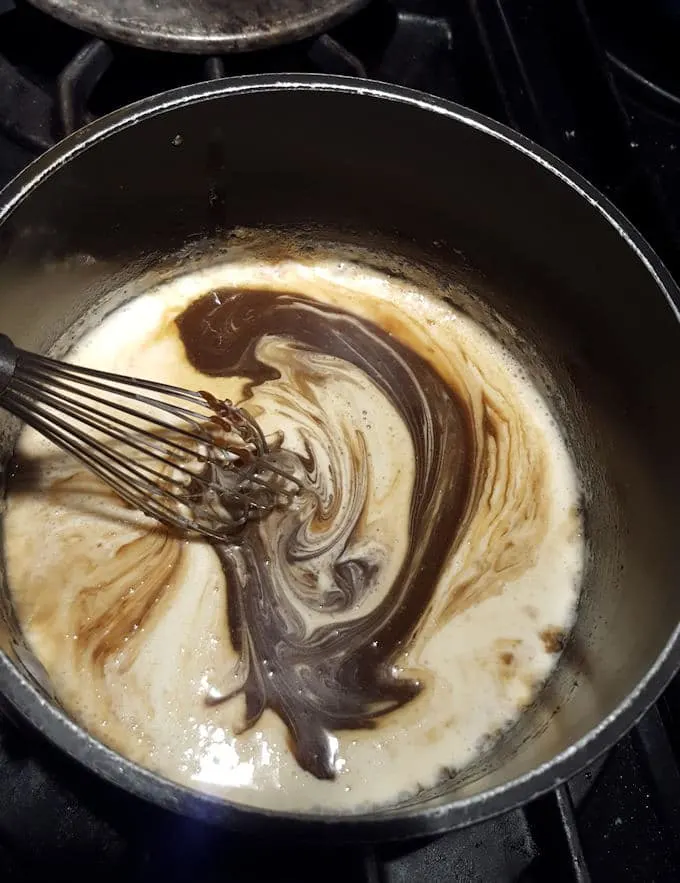 Step 3: Whisk the cream into the sugar & butter mixture. Whisk in the liquor and cook over medium low heat for 10 minutes. Whisk occasionally.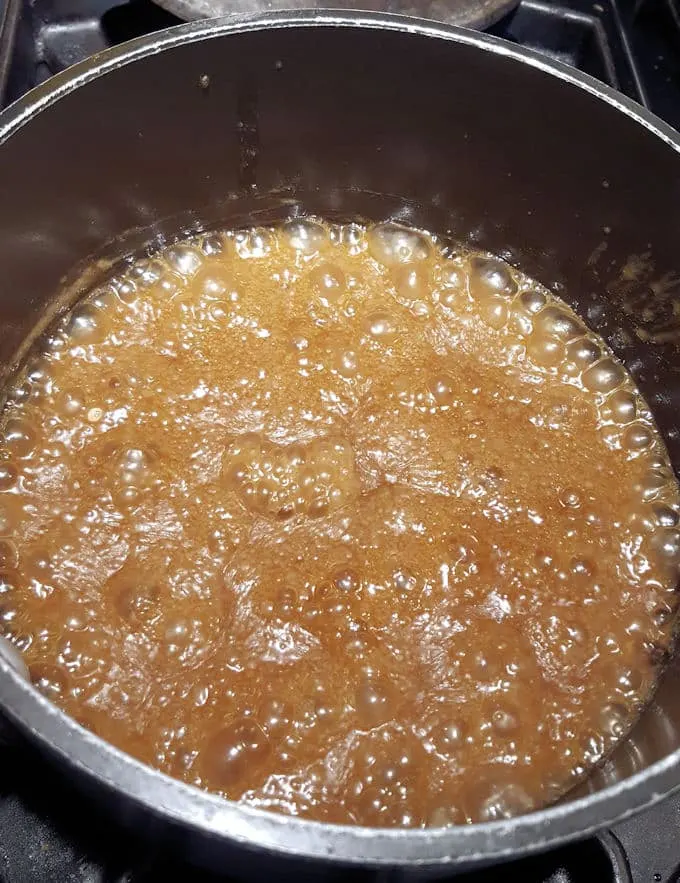 Step 4: The sauce will bubble up while cooking.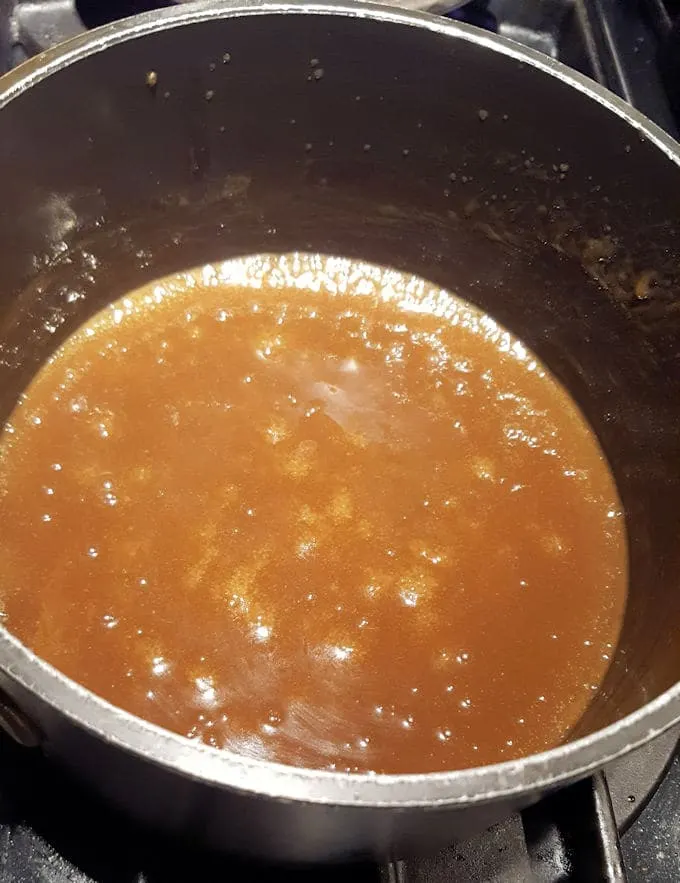 Step 5: The sauce will become more viscous as it cooks. The final sauce should be silky smooth and not at all gritty.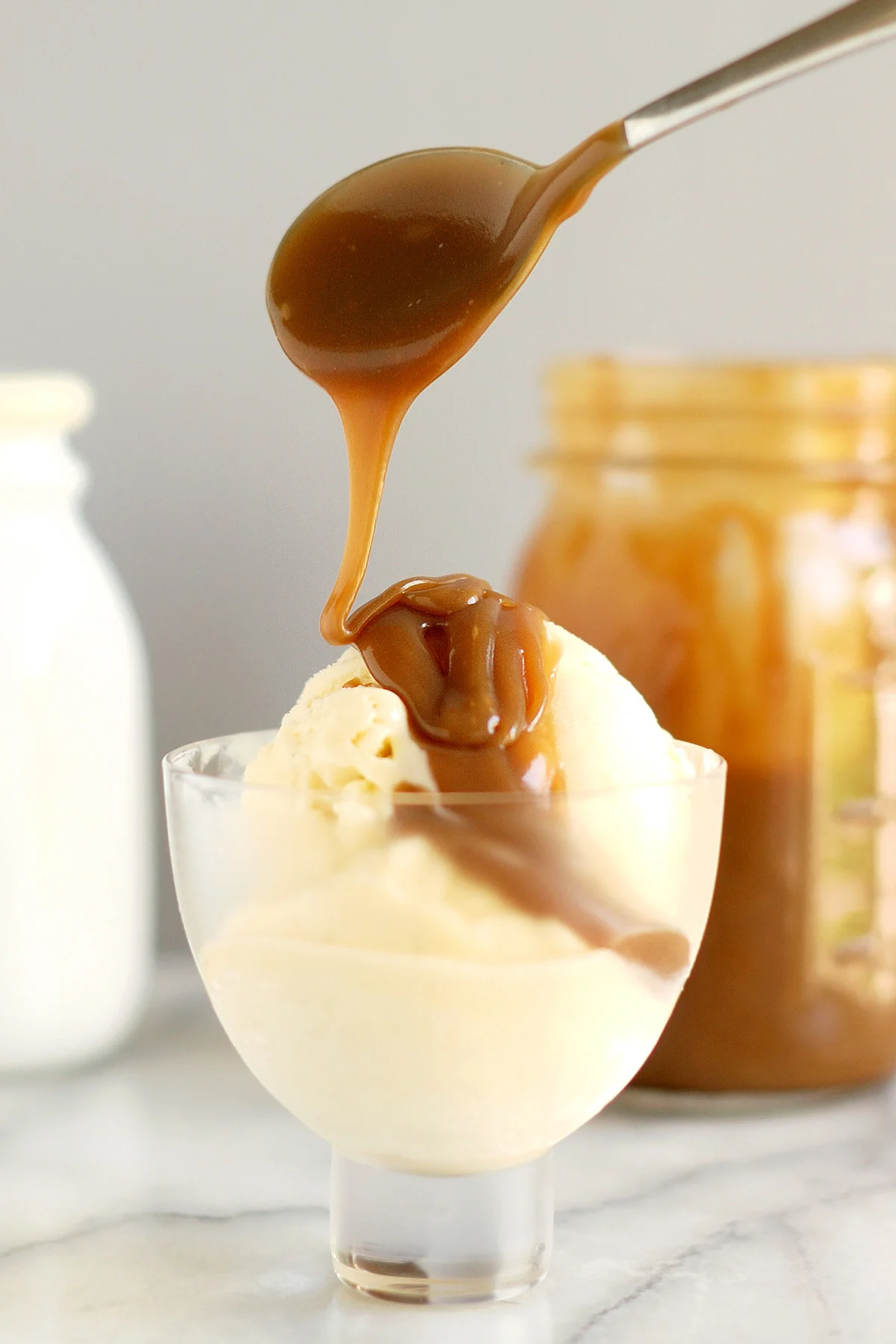 You might also enjoy Mexican Cajeta or Hot Fudge Sauce on your ice cream.
If you love this recipe as much as I do, please consider giving it 5 stars.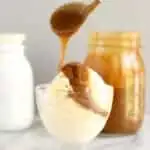 Print Recipe
Butterscotch Sauce
Silky smooth & buttery, Butterscotch Sauce has a special and specific flavor with notes of molasses, butter, vanilla and salt.
Ingredients
2

oz

unsalted butter

8

oz

dark brown sugar

(1 cup)

4

oz

heavy cream

(1/2 cup)

2

oz

butterscotch schnapps

(1/4 cup (see note))

2

teaspoons

real vanilla extract

1/2

teaspoon

kosher salt

(not table salt (seen note))
Instructions
Melt butter over medium low heat. (see note). Add the brown sugar and stir until the sugar looks like wet sand. Cook on medium low, stirring occasionally, for about 5 minutes. The mixture will begin to liquify.

8 oz dark brown sugar,

2 oz unsalted butter

Whisk in the cream, then whisk in the schnapps. BE CAREFUL, the mixture will bubble up and steam when the liquids are added, Keep your face away from the pot.

4 oz heavy cream,

2 oz butterscotch schnapps

Cook over low heat for for about 10 minutes, whisking occasionally until the butterscotch becomes more viscous, very smooth and silky. Remove the pot from the heat and whisk in the vanilla and salt.

2 teaspoons real vanilla extract,

1/2 teaspoon kosher salt

Pour into a heat proof container to cool. I like to use canning jars to store the butterscotch sauce.
As an Amazon Associate and member of other affiliate programs, I earn from qualifying purchases.
Notes
You can use another liquor like bourbon or rum, or you can use more cream to keep it alcohol-free.
If you use table salt use 1/4 teaspoon
The main thing that can go wrong with this recipe is if you cook it too hot or too fast. Be patient and let it cook over medium-low heat for the times listed in the recipe. If you cook it too hot, bits of the sugar will caramelize and separate from the butter. You'll end up with a gritty texture.
Nutrition
Serving:
12
g
|
Calories:
207
kcal
|
Carbohydrates:
28
g
|
Protein:
0.5
g
|
Fat:
11
g
|
Saturated Fat:
7
g
|
Polyunsaturated Fat:
0.4
g
|
Monounsaturated Fat:
3
g
|
Trans Fat:
0.2
g
|
Cholesterol:
31
mg
|
Sodium:
158
mg
|
Potassium:
53
mg
|
Sugar:
28
g
|
Vitamin A:
385
IU
|
Vitamin C:
0.1
mg
|
Calcium:
35
mg
|
Iron:
0.2
mg