Use up all that zucchini you've got in the fridge to make Chocolate Orange Zucchini Bread. It's so good you won't even notice the healthy veggies in the mix. It's super-moist, super-chocolatey and, with a hint of orange, super-tasty. This quick-bread is, well, super!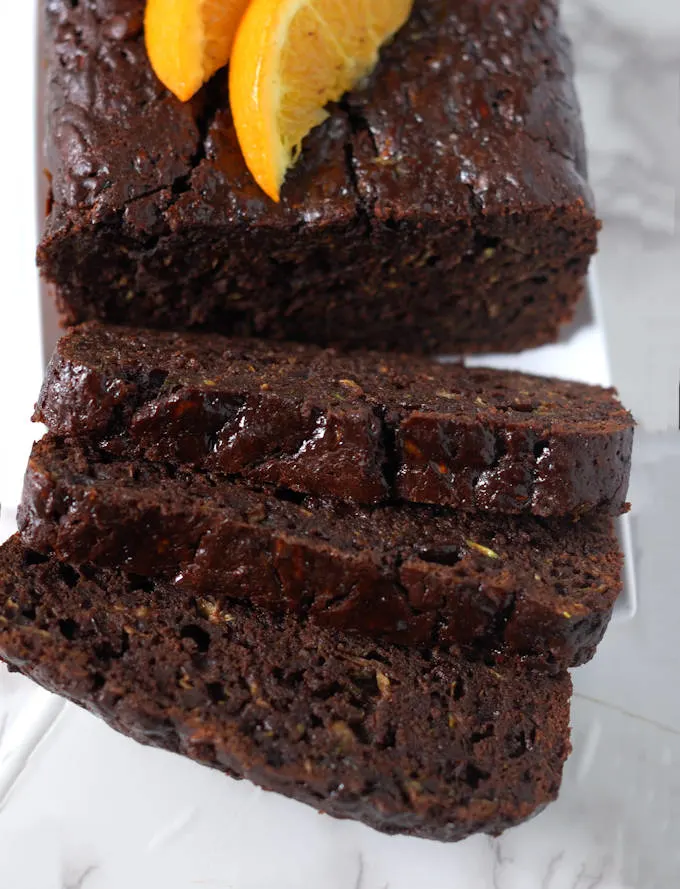 By now we've all seen about a 120,238,290,832 different zucchini bread recipes, haven't we?
I myself have already posted a Whole Wheat Zucchini Bread recipe, Lemon Zucchini Bread and a Zucchini Yeast Bread recipe, not to mention recipes for Zucchini Biscuits, Zucchini Galette and Zucchini Pie. If you're ready for a little indulgence, you might want to try my Zucchini Cake with Cream Cheese Frosting.
But, just like the notoriously prolific veggie, there's no such thing as too much of a good thing, right? And anything with chocolate is a very good thing. That's a fact!
How to make the best Chocolate Zucchini Bread:
This Chocolate Zucchini Bread has a double dose of chocolate goodness. Not only did I replaced some of the flour with cocoa powder, I also tossed in a handful of mini chocolate chips. You know, just to ensure that we have enough chocolate in our lives.
What's better than chocolate? Well, nothing, except maybe the combination of chocolate and orange.
A hit of fresh orange zest gives this quick-bread a lovely fruity flavor. A drizzle of fresh orange juice glaze creates a sticky, gooey, delicious crust for this Chocolate Orange Zucchini Bread.
Drain the zucchini to wick away excess moisture:
Zucchini is a great baking ingredient because it has so much moisture. But we don't want to overdo it.
By blotting the shredded zucchini with paper towels we can wick away some of the moisture so the zucchini bread doesn't become gummy.
This Chocolate Orange Zucchini bread feels like a decadent treat, but there is a whole pound of veggies in this recipe.
But wait, there's more, this bread requires less oil because of the moisture added by the zucchini. So I'd say it's a win-win-win recipe.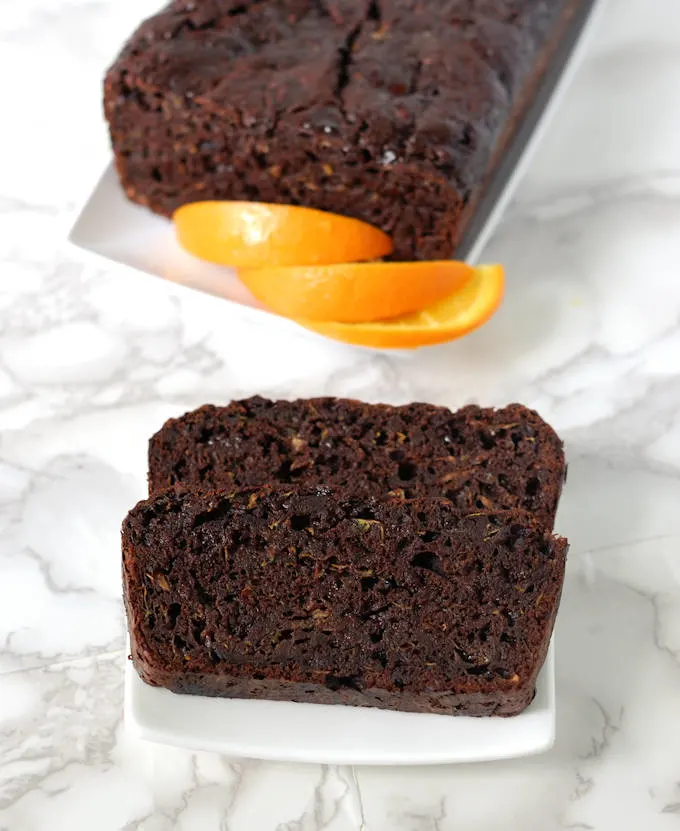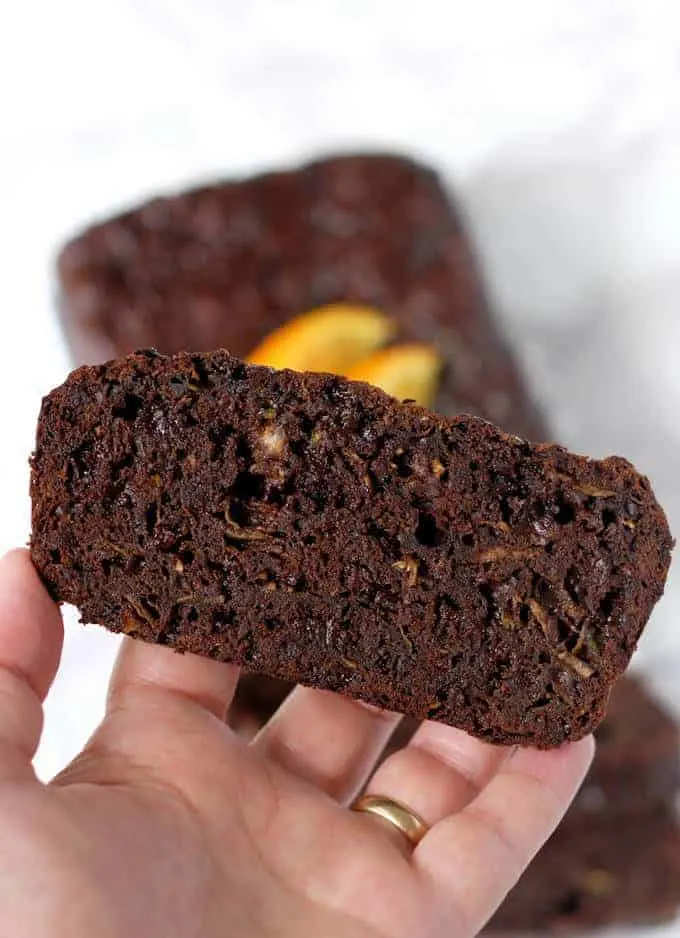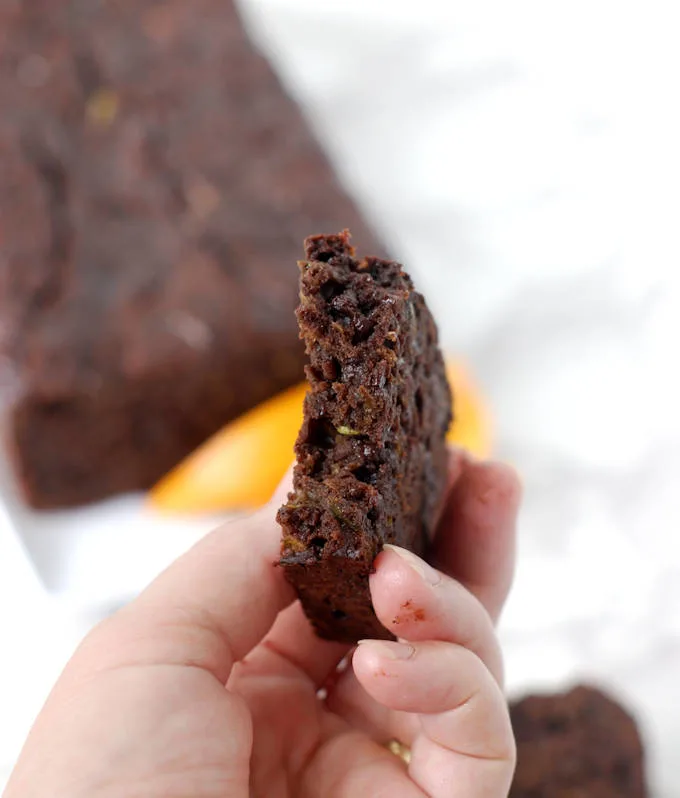 If you love this recipe as much as I do, I'd really appreciate a 5-star review.
You might also like: