If you love Milano Cookies, you'll love these Homemade Milano Cookies. Light and crisp cookies are sandwiched with real semi-sweet chocolate and perfumed with orange zest.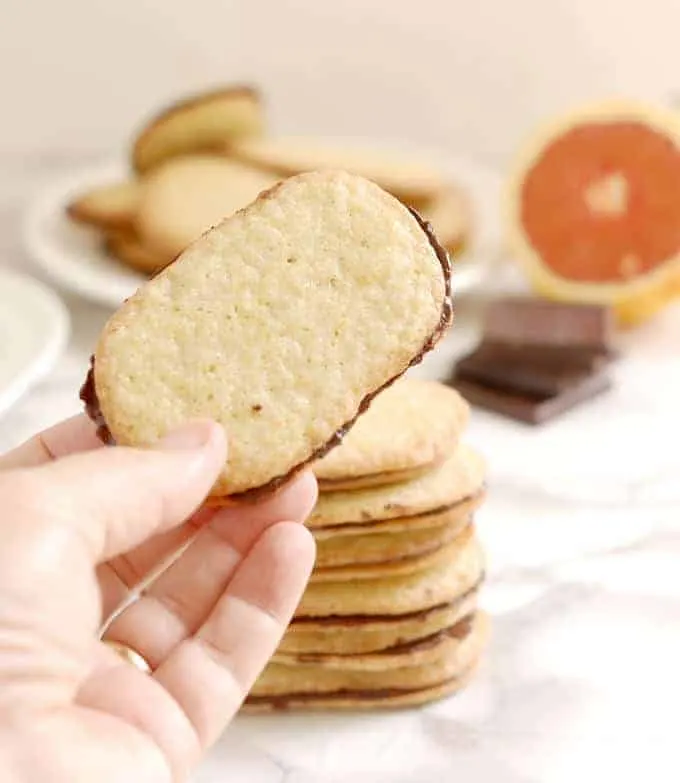 As soon as I posted the recipe for my Crisp Lemon Thin Cookies it immediately became one of my top 10 posts. That was really surprising because it usually takes a while for a new post to move up in the traffic ranking. Clearly you, dear readers, like that recipe as much as I do. Again, sometimes it's the simplest recipes that are the best.
As soon as I made those lemon cookies, well, really, even before I was done recipe testing, I wanted to make a chocolate-orange version of those cookies.
Who doesn't love Pepperidge Farm Milano cookies, right? My Crisp Lemon Thin Cookies had a texture similar to Milano cookies, light yet crisp.
It was just a short leap to turn those cookies into my own version of Homemade Milano Cookies. Since chocolate and orange is always a great combination, that's the flavor combination I went for.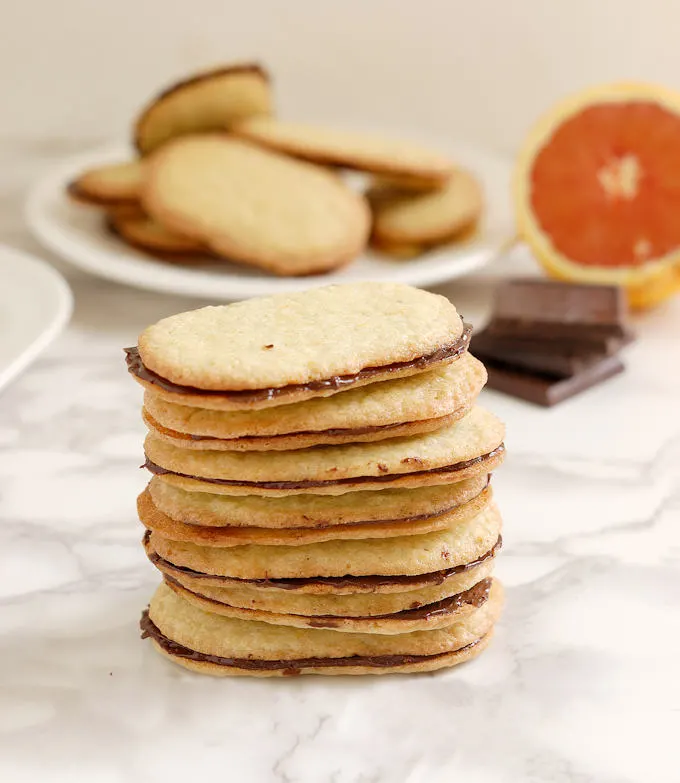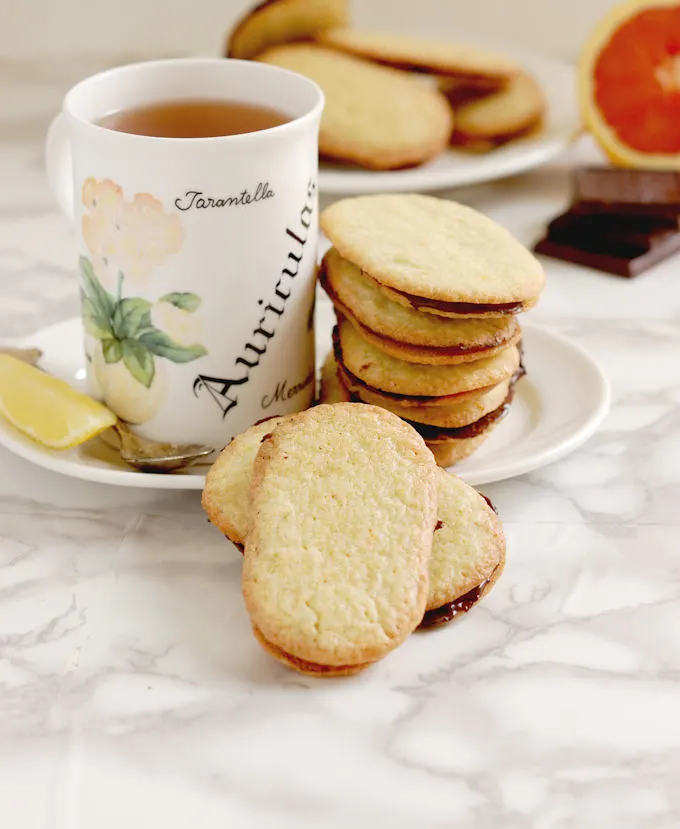 It's easy to make Homemade Milano Cookies with this recipe
Generally, this is the point in the post where I start to explain all the fails and near misses before I finally got the recipe just right. Well, not this time. These came out exactly as I wanted on the first try. Thanks to my extensive recipe testing for the Lemon Thin Cookies, it only took one shot to get my Homemade Milano Cookies just right.
There were no significant changes to the original lemon recipe, just a simple swap of orange flavorings instead of lemon flavorings.
For the Crisp Lemon Thins I used a scoop to portion the cookies for perfectly round and thin cookies.
To mimic the shape and size of Milano cookies for my Homemade version I piped the batter into strips, about 3″ long and about 1/2″ wide. As they bake, the strips spread to form the iconic oval shape of the original cookies. If you don't have a piping bag you can scoop the cookies and make round Milanos. They'll still taste just as good, believe me.
Enjoy!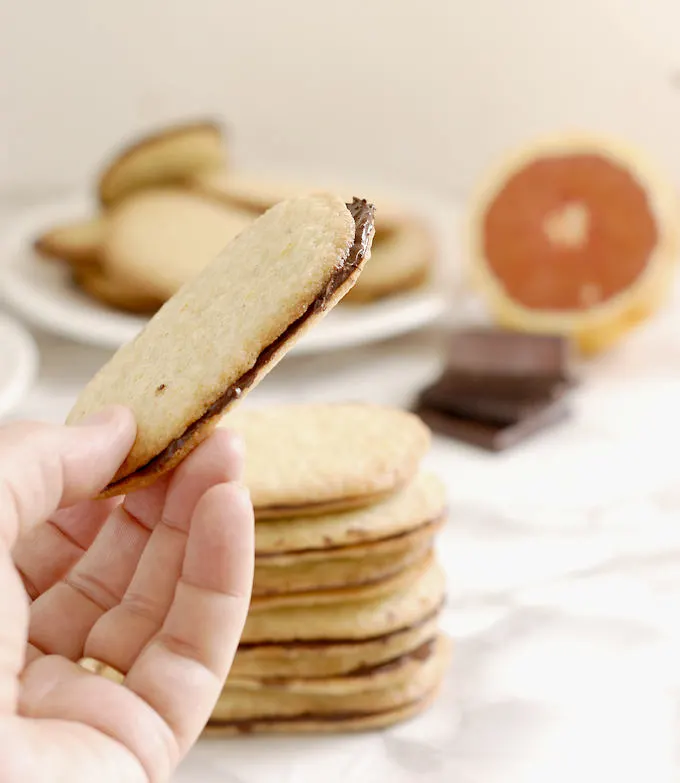 If you love these cookies as much as I do, please consider leaving a 5-star rating.
You might also like: