Fried Peach Hand Pies are sinfully delicious! Anything made with flaky pastry filled with tequila-spiked peaches then deep fried and coated with spiced sugar has to be good.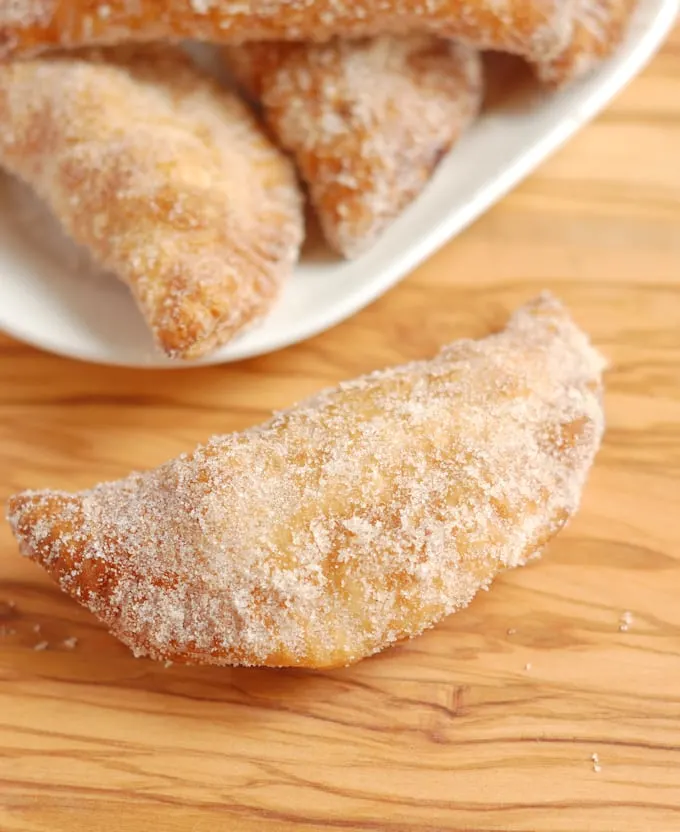 I usually try to write a little about each recipe I post, either an explanation of how the recipe was developed and perfected, or maybe a bit about the science behind the recipe.
But do I really need to say anything about this recipe? I mean, seriously, why wouldn't I make fried hand pies filled with fresh peaches, and why wouldn't I add a little spice to the peaches, and why wouldn't I add just a hint of tequila to the peaches? Oh, the tequila. Well that is a little bit of a story.
Click through the step-by-step process photos to see how to make Fried Peach Hand Pies:
Peaches and tequila are a match made in Mexico
This is a fairly straightforward hand pie recipe with just a hint of spice added for a little zing. But the addition of the tequila was inspired by a vacation in Mexico.
We (and by "we" I mean "I") brought home a couple of bottles of aged tequila and have been spiking drinks and dishes with it ever since.
The other night we made a pitcher of Mexican Sangria to enjoy with our dinner. Anyone who's ever had sangria knows (or should know) that the best part is eating the boozy fruit at the bottom of the pitcher after the sangria is all gone.
Well, when we were eating the peaches from of our Mexican Sangria the other night we realized just how great peaches and aged tequila taste together. Hence, the inspiration for Fried Hand Pies with tequila-spiked peaches.
You won't get hit over the head with tequila flavor, but the tequila enhances the fruit and spice flavors (check out this post to learn why alcohol enhances certain flavors).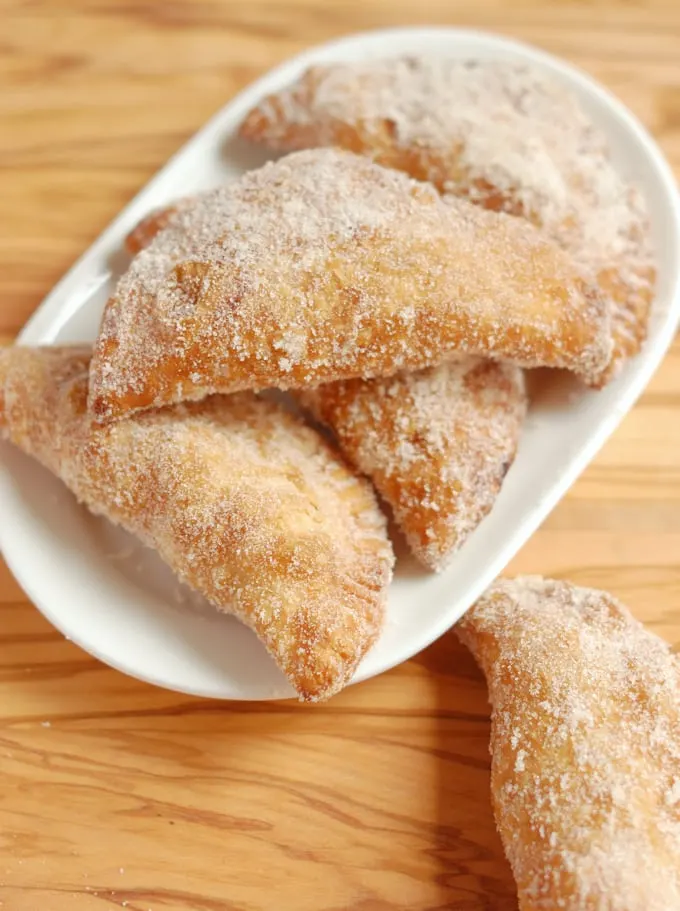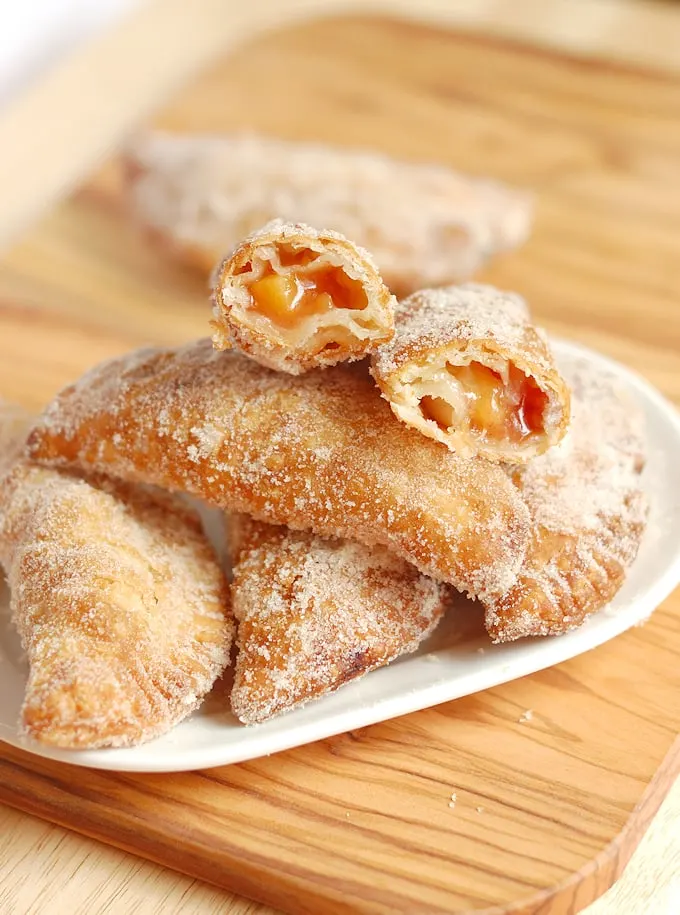 I brought these hand pies to a Labor Day get together and they were a big hit. Of course, if you don't like or want the alcohol in the filling you can use water instead of tequila to cook the peaches.
If you love this recipe as much as I do, please consider giving it 5 stars.
You might also like: