These Blueberry Hand Pies are made with flaky dough filled with a lemony blueberry filling. But wait, there's more. The warm pies are dunked in a lemon glaze before serving.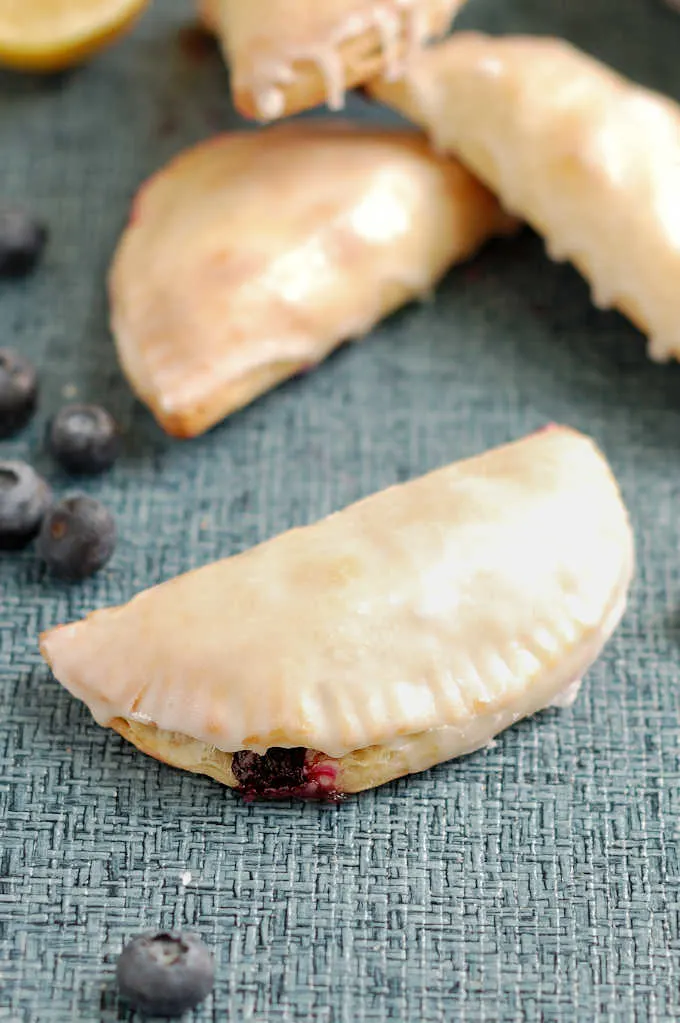 Hand pies are a great party food. Just stack them up on a tray and everyone can serve themselves. No need for cutting and serving. Even better, there are no plates or forks to wash.
Hand pies are also convenient because most of the work can be done well ahead of time. They are best the day they're baked but if you set yourself up right, there is very little work required the day of the party.
Tips for making Glazed Blueberry Hand Pies and for working ahead:
I like to use my favorite Cream Cheese Dough for hand pies. But you can certainly used pre-made pie dough if you prefer.
The dough rounds can be cut and refrigerated 2 days before assembling the pies or frozen for up to 3 months.
I think a 4″-5″ round makes the perfect serving size. You can cut the rounds smaller for mini pies or larger for an extra hearty serving.
The filling can be made the day before assembling the pies.
The filling can be made with fresh or frozen blueberries.
The pies can be assembled and refrigerated several hours before or the night before baking.
Dip the pies in the glaze while they're still a little warm. This will help the glaze adhere to the pie and form a nice shiny finish.
The pies are best the day they are baked but will keep at room temperature for 2-3 days.
Scroll through the step by step photos to see how to make glazed Blueberry Hand Pies: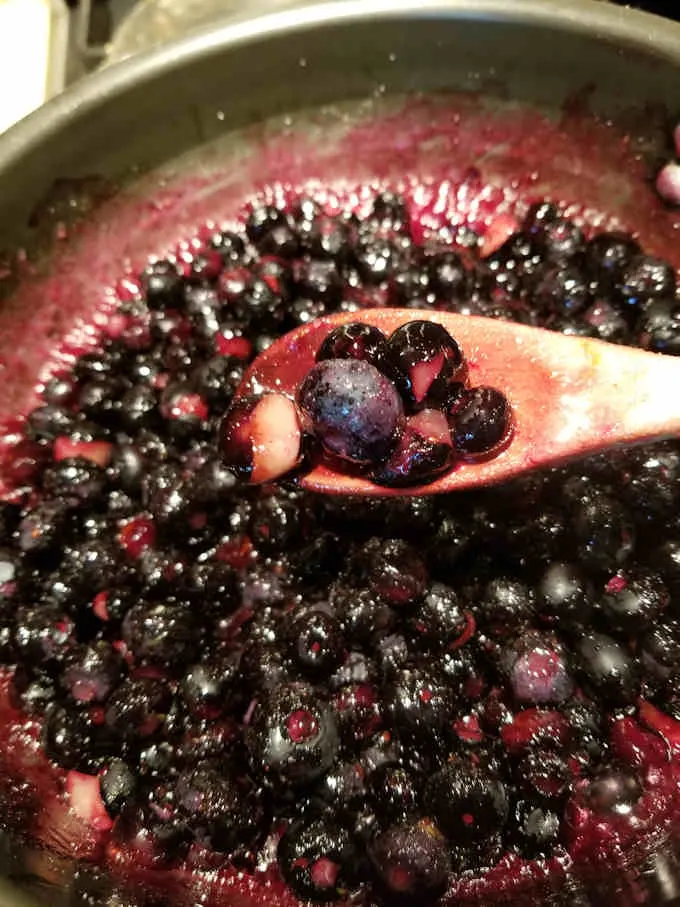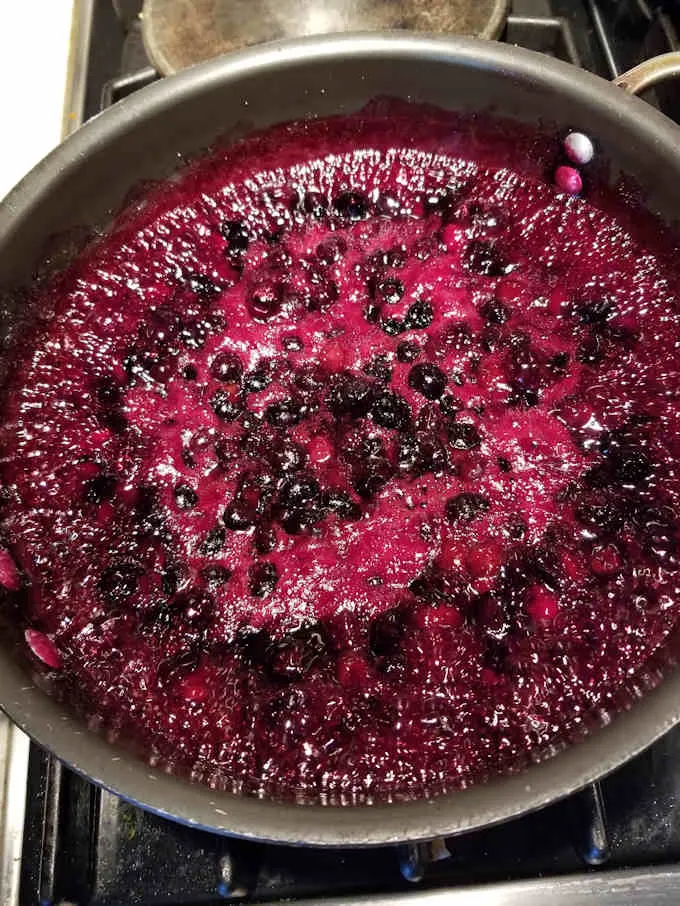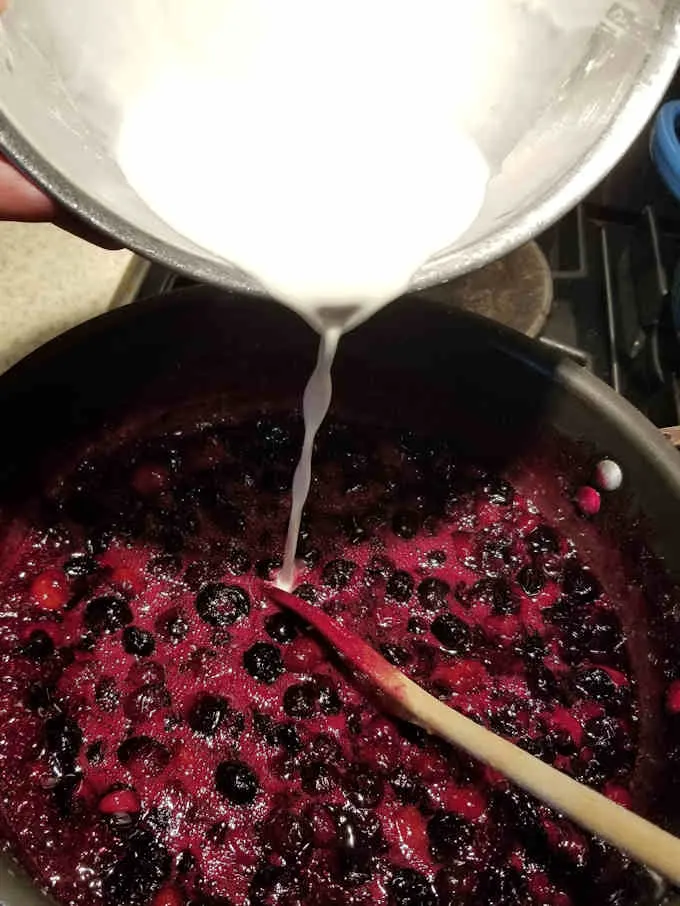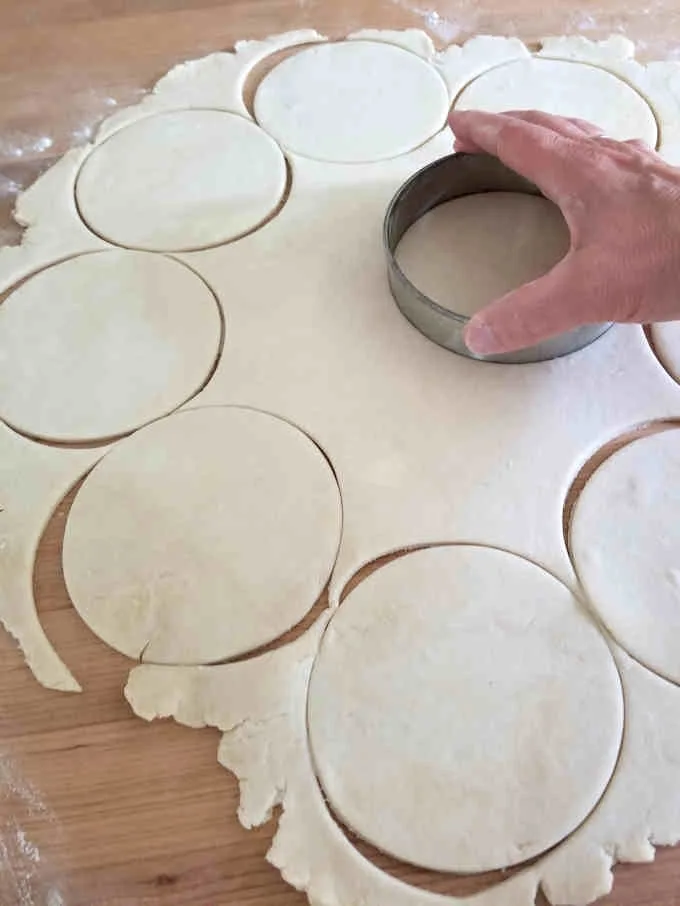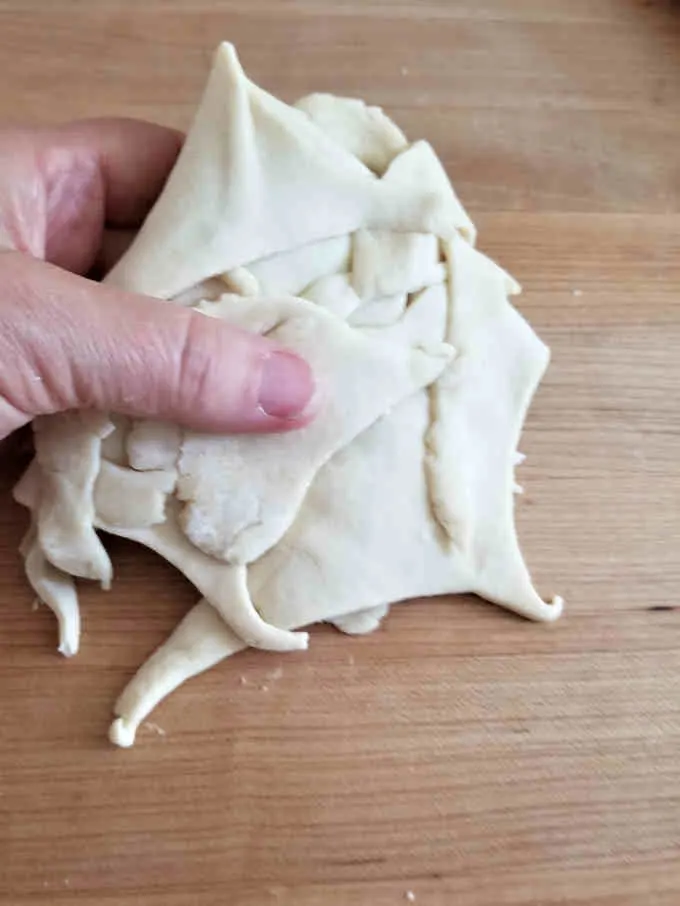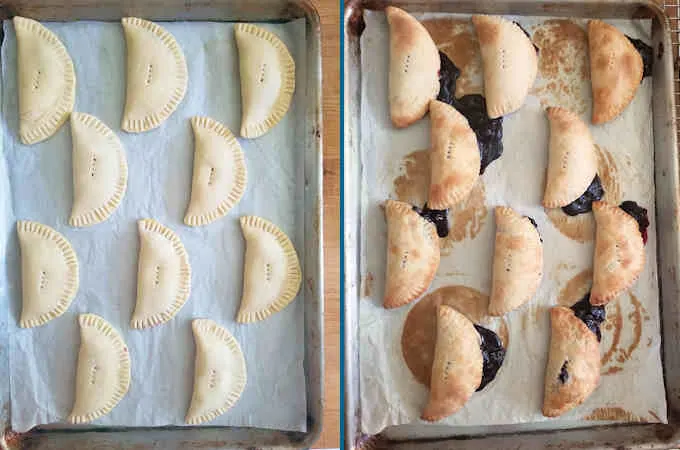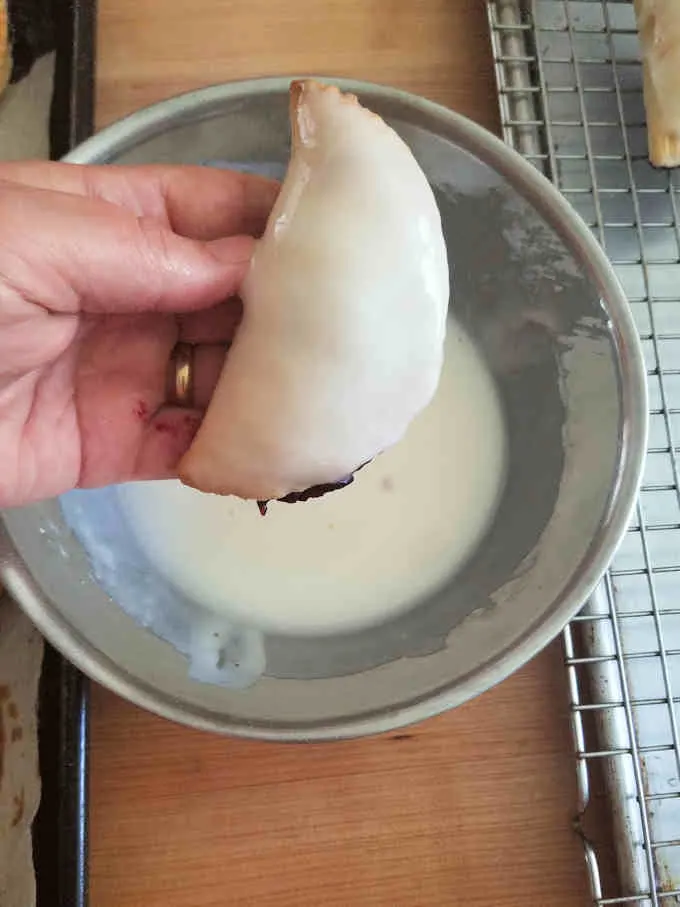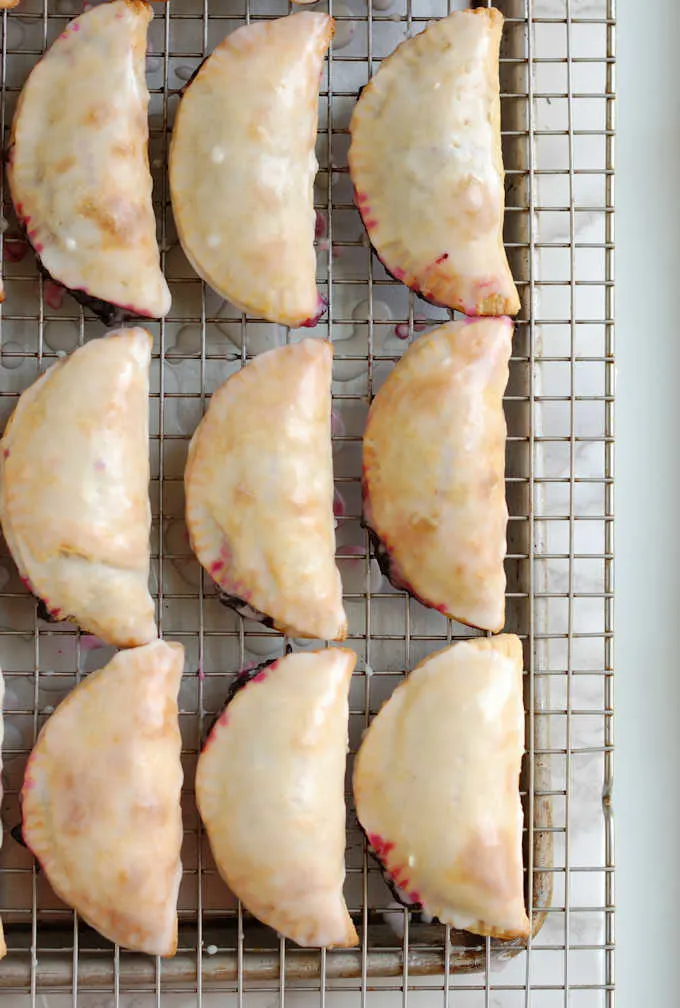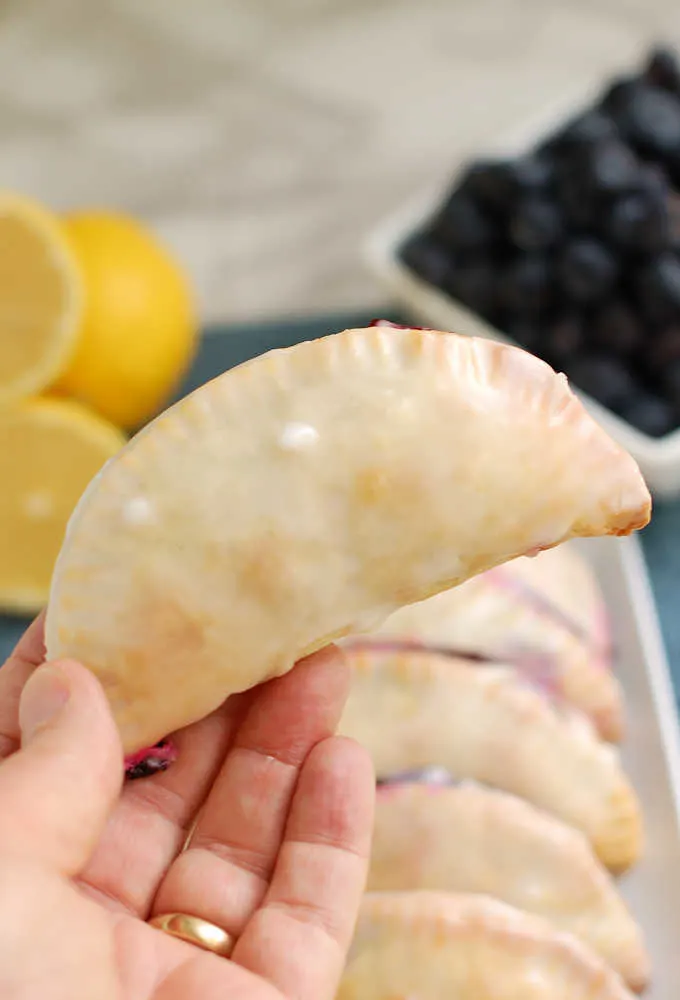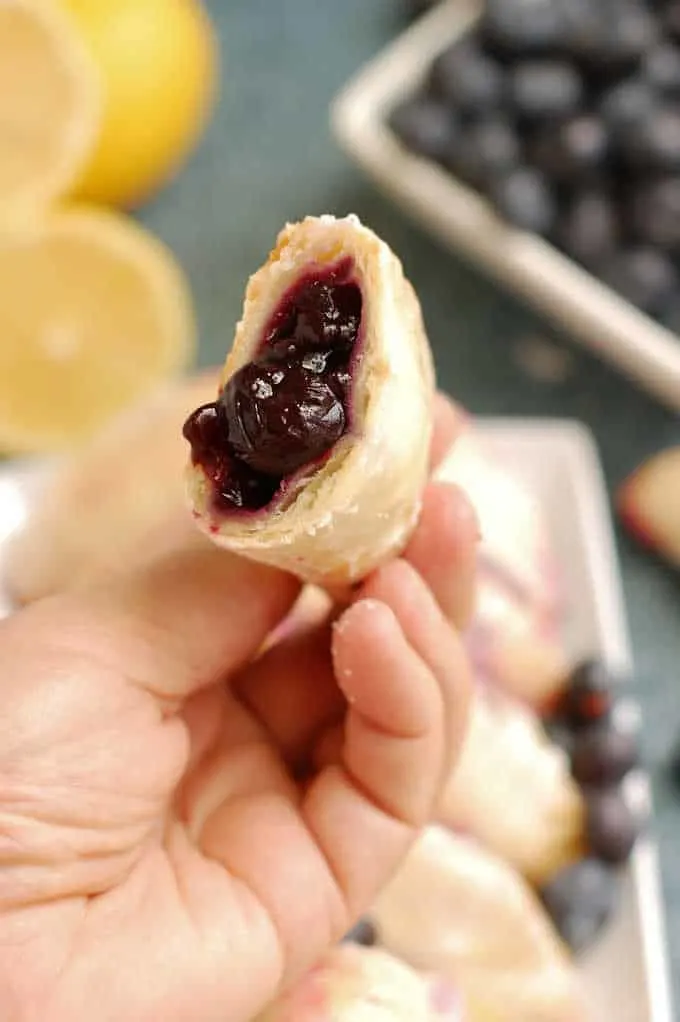 If you love this recipe as much as I do, I'd really appreciate a 5-star review.
You might also like: