Strawberry Hand Pies are the perfect early summer treat. Roasting the strawberries for the filling intensifies the flavor. Grab a pie and dig-in, no utensils required!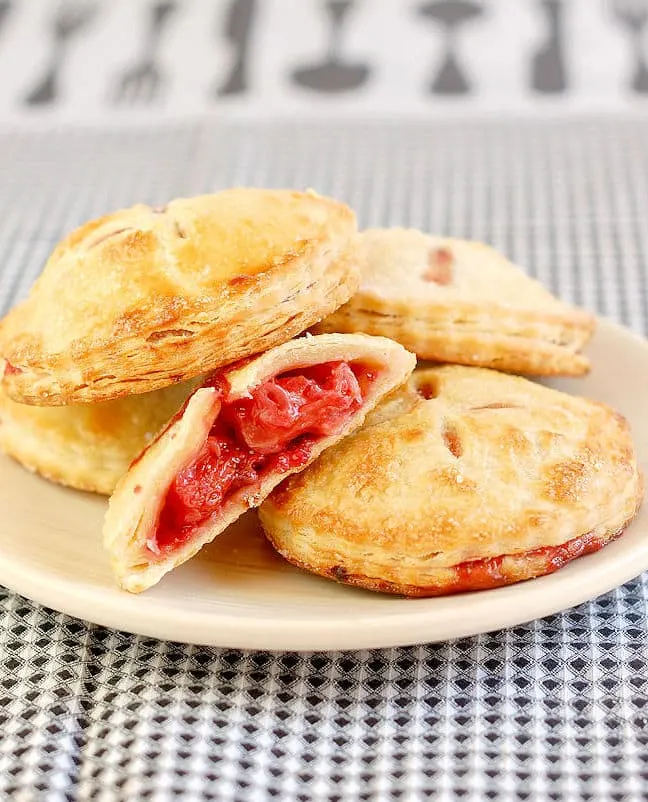 When strawberries come into season I mostly prefer to eat them out of hand. Here in the northeastern U.S., we get to enjoy local strawberries for just a few short weeks.
Once I get my fill of fresh berries, then it's the time for shortcakes, tarts, tempura strawberries (yum, more on that in a later post) and pie.
The tips for making the best Strawberry Hand Pies
A seasonal strawberry is glorious to eat because it's so juicy. But this is also what makes cooking strawberries in a pie a bit tricky. Put uncooked berries into a pie crust you'll end up with a soggy crust and a mushy filling.
This is especially a problem when you're making hand pies. Hand pies, as the name suggests, need to be sturdy enough to pick up and eat without falling apart in your hands.
For my Strawberry Hand Pies I wanted a filling that tastes as close to fresh strawberries as possible. My goal was to pre-cook the berries enough to avoid a soggy pie, but not so much that I made strawberry jam.
Hmmm, seems like a little experimentation is in order. You know I'm always looking for an excuse to do another kitchen experiment!
Two easy steps to great strawberry hand pie filling:
There was no question how I would start the filling – macerate the berries to draw out some of the juice. Macerating helps the berries keep their shape while cooking. I use the same technique for making Peach Pie.
After macerating I planned to roast the berries because roasting intensifies flavor. But rather than just assume roasting was the way to go, I made the filling two ways to be sure.
After macerating and draining the juice from the berries, I cooked half the strawberries on the stove top and the other half I roasted in the oven.
I preferred the filling made with the roasted berries because the flavor was a little more intense and the fruit remained whole rather than breaking down.
Scroll through the process photos to see how to make a great Strawberry Hand Pie:
Cream Cheese Crust is perfect for sturdy hand pies:
The crust for the hand pies has both cream cheese and butter. By mixing in the cream cheese first you'll coat the flour to help keep the dough tender and by leaving the butter in large flakes you'll help create flaky layers.
It's a very easy dough to work with. Of course you can use your favorite pie crust recipe for the hand pies, or you can use puff pastry.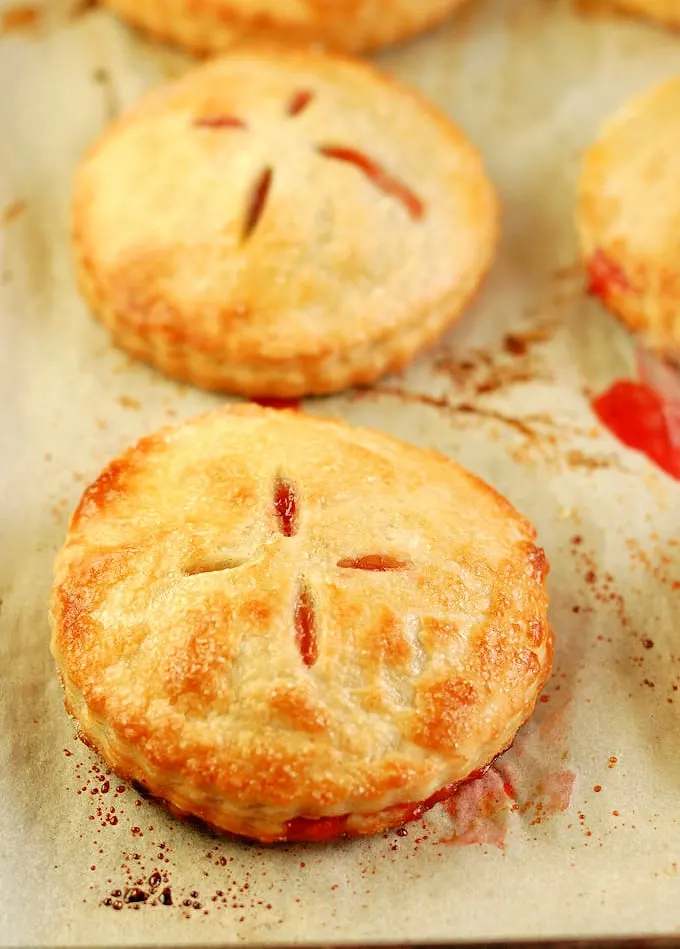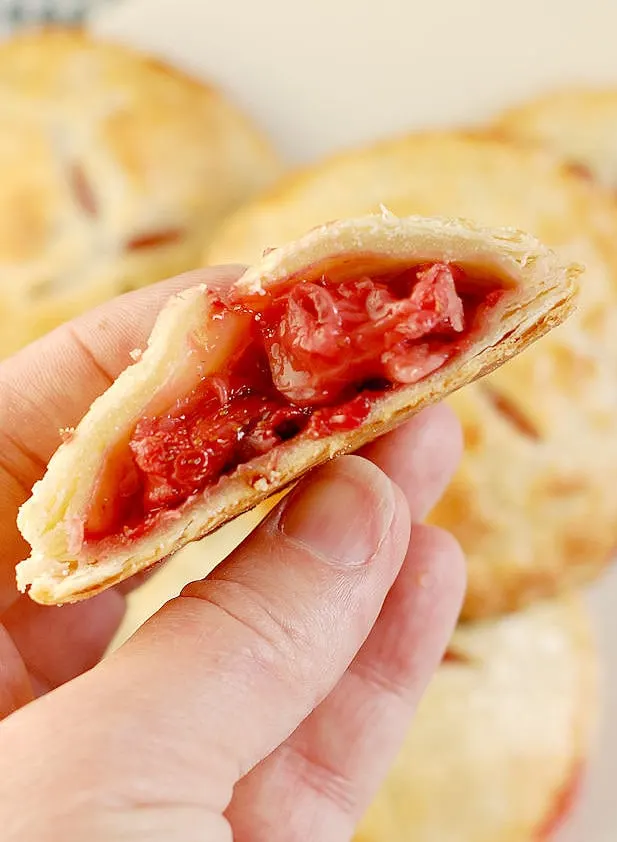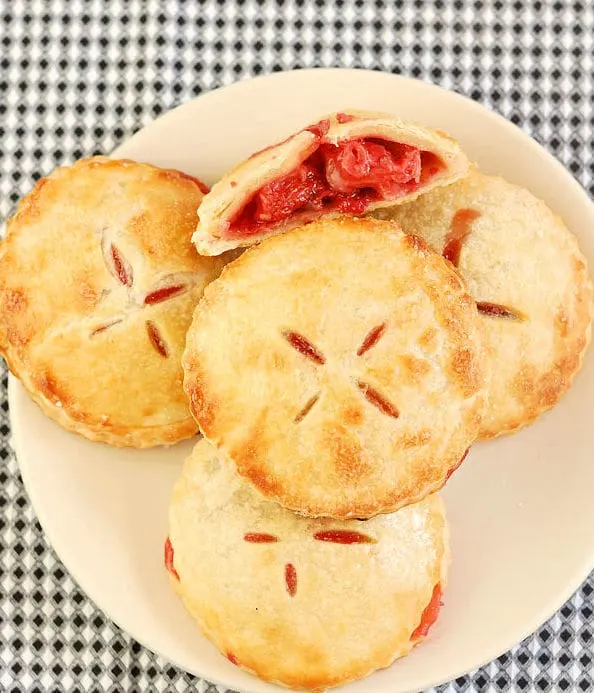 If you love this recipe as much as I do, please consider leaving a 5-star review.
You might also like: