Peach Upside Down Cake is the perfect summer dessert. This treat is made with ripe summer peaches, caramel topping and melt-in-your-mouth almond buttermilk cake.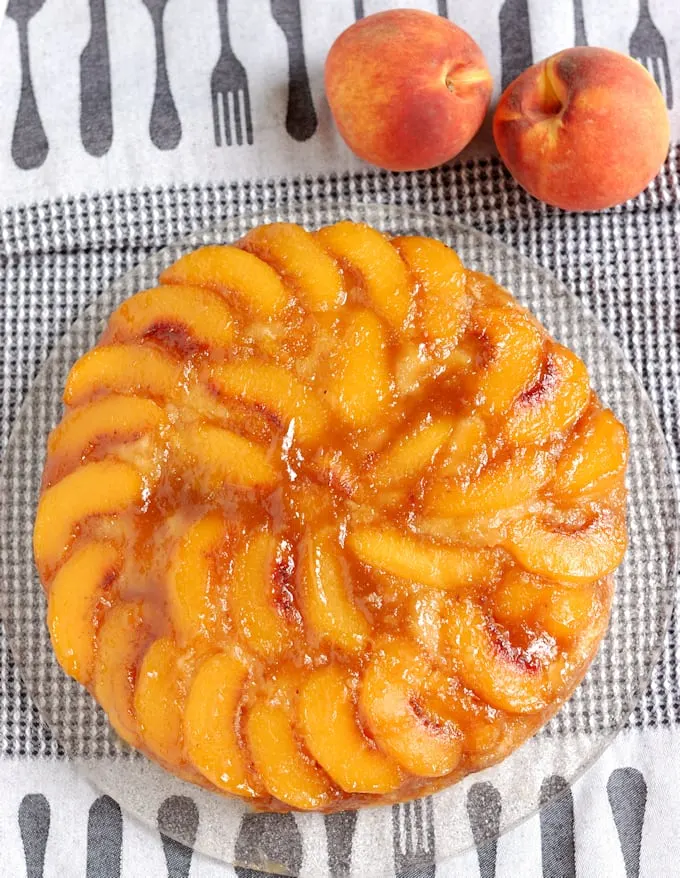 Have I told you about my love affair with summer peaches? Seriously, the other day I was eating a peach after lunch and randomly said to my son "I'm so glad there are summer peaches in the world". He looked at me like I was a little crazy and just shook his head.
What can I say? Our fruit share is one of the simple joys of my life. From August until November I open that bag of fruit each week like a kid on Christmas morning. When the peaches start rolling in, I get absolutely giddy.
When peaches are in season you've got to eat as many peaches as you can, in as many ways you can think of.
So lets make a peach cake, shall we? The cake part of this recipe is a variation on the basic buttermilk cake that I use for Apple Upside Down Cake and Blueberry Crumb Cake.
Peaches and almonds are a natural pairing:
Peaches have an affinity with almonds since the middle of the peach pit has that bitter almond flavor. I added almond meal to the cake for tenderness and almond extract for flavor.
You can use slightly under ripe peaches for this recipe or you could even use frozen peaches. If you use frozen peaches with sugar added you might want to adjust the amount of sugar in the topping.
Click through the step by step process photos to see how to make a Peach Upside Down Cake: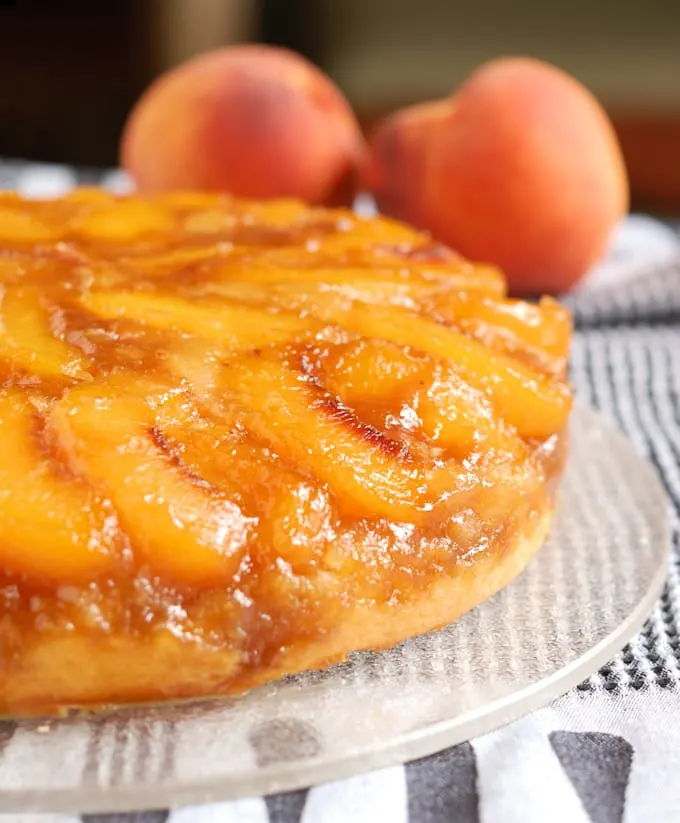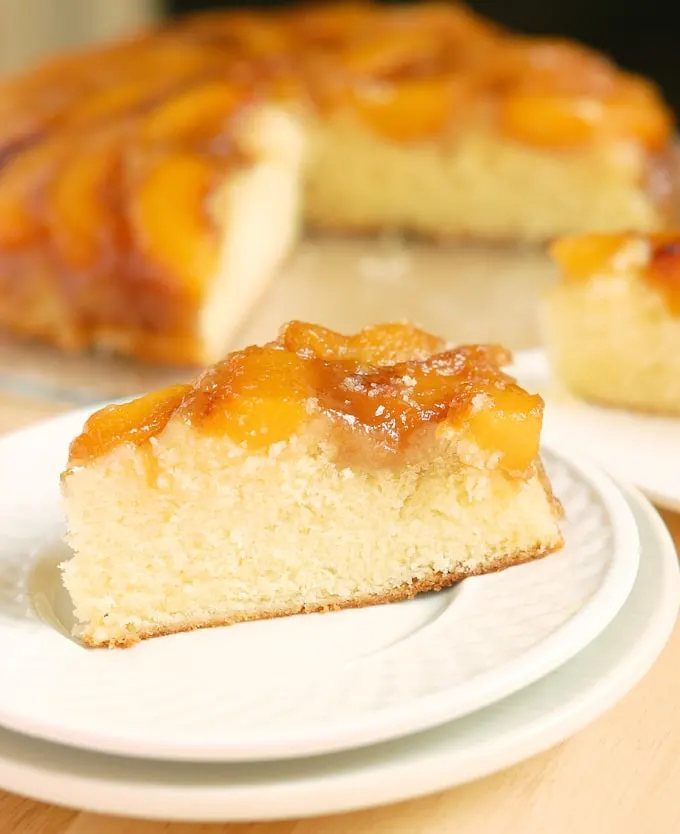 I love this cake slightly warm from the oven, but the flavor of the cake gets even better the second day. Peach Almond Upside Down Cake goes great with Sweet Corn Ice Cream or Buttermilk Ice Cream.
If you want a slightly "fancier" cake, try this spectacular Peach Melba Cake for a special occasion.
Now that you've made this recipe what should you do with all the extra egg whites? Check out this collection of recipes that use extra whites for some great ideas.
If you love this recipe as much as I do, please consider giving it 5 stars.
You might also like: