Love Sangria? Try this Mexican Sangria made with tequila for a new take on the classic drink.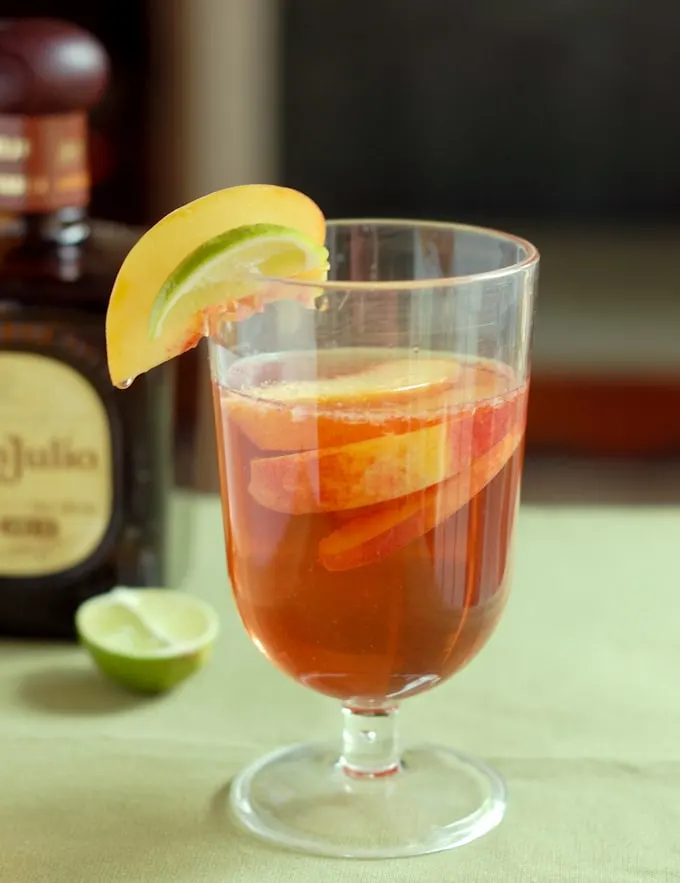 I promised in my Fried Tequila-Peach Hand Pie post to share a recipe for Mexican Sangria. This will be a super short post since this is a pretty straight forward recipe.
As I mentioned in that other post, we had Mexican Sangria while we were vacationing in the spectacular Mexican city of Tulum. Sure, the picture postcard beach location may have influenced our tastebuds, but we all loved this take on sangria.
How to make the best Mexican Sangria with Tequila:
We had a version made with white wine that day in Tulum, but since I love to drink rosé wine in the summer that's what I've been using. You can use white, rose or red wine. Your choice.
You can use any seasonal fruit in the mix, but peaches are especially good with tequila and, of course, lime is authentic to the Mexican flavors.
Let the sangria marinate for at least a couple of hours before serving. The flavors will have time to develop and the mix will be nicely chilled.
As a special treat you get to eat the marinated peaches after the sangria is all gone!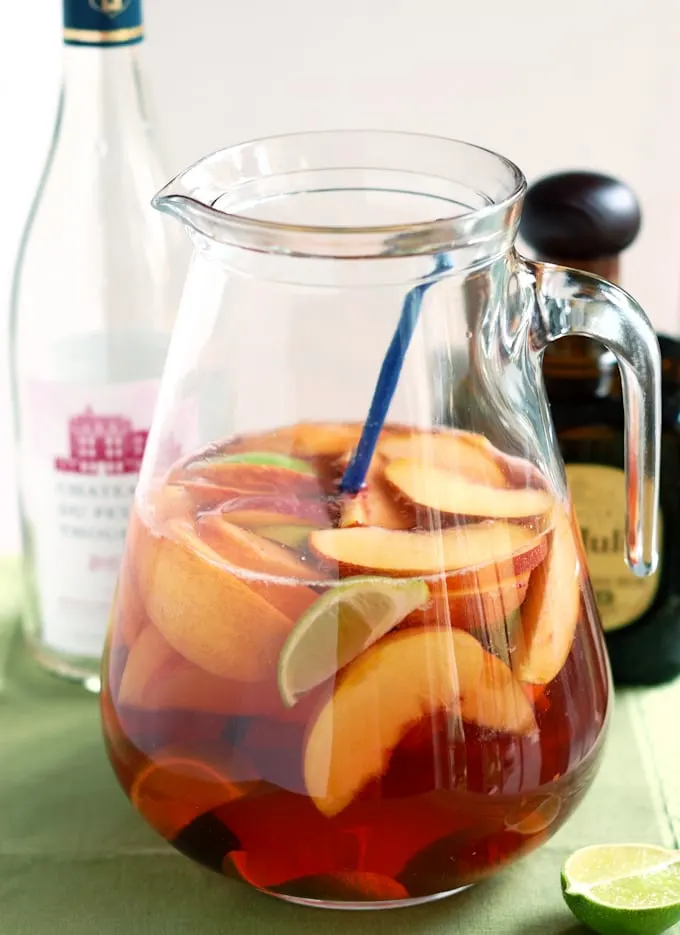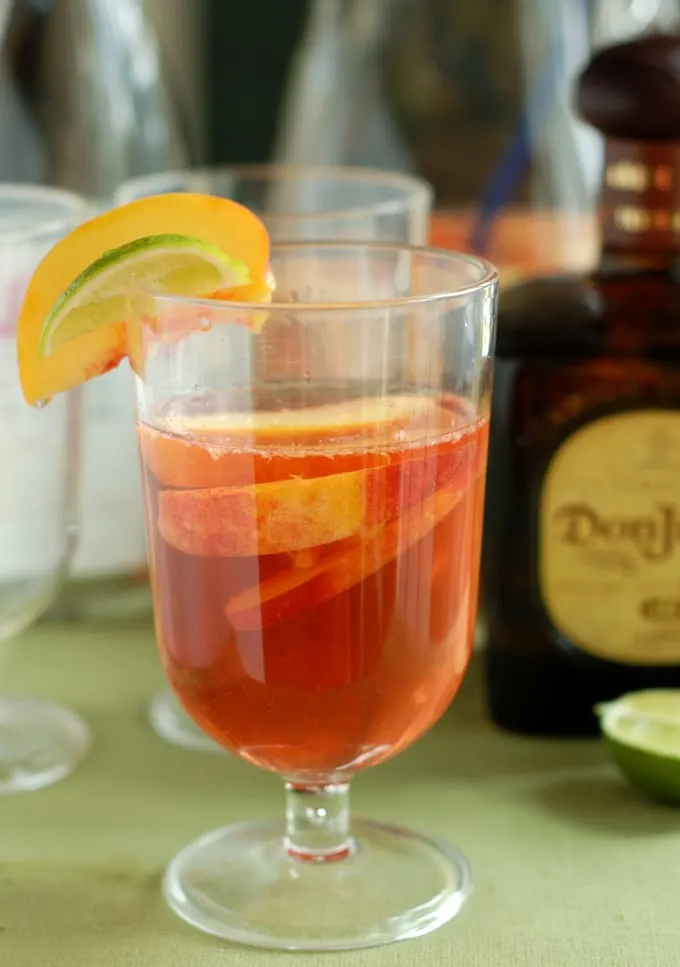 So make a quick pitcher to enjoy with some friends while the weather is warm. Just close your eyes, take a sip, and pretend your on a white sandy beach….
Salud!
If you love this recipe as much as I do, please consider leaving a 5-star review.
You might also like: