I created a recipe for Sourdough Cornbread with jalapenos and fresh corn. because August is the perfect time to play with peppers, all sorts of peppers; sweet, hot, pickled, black, it's all good.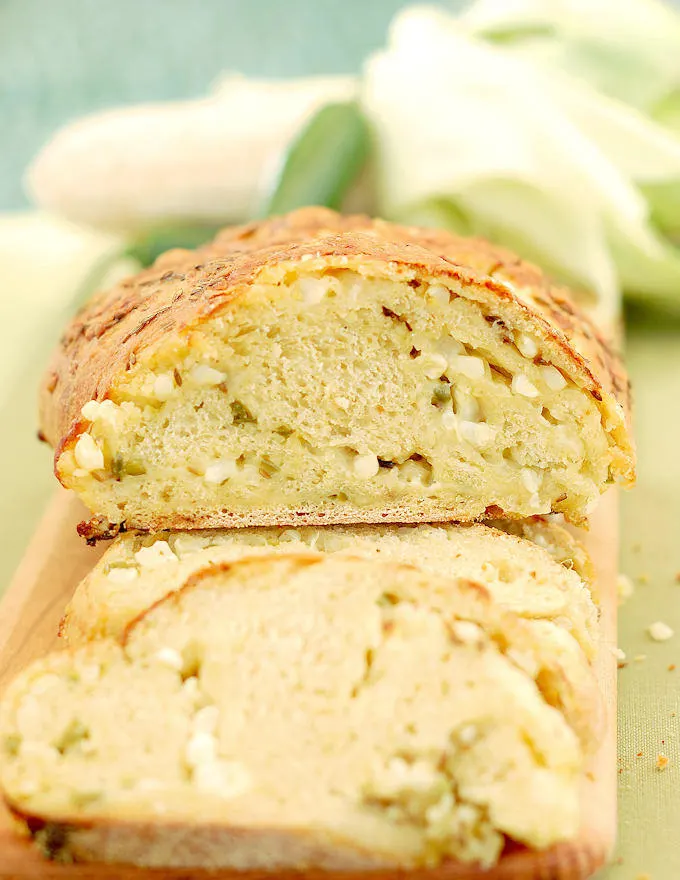 I love to bake hot peppers into bread. The starch in the bread tames the chili heat just enough to let the flavor of the particular pepper come through.
This bread would also be delicious made with habanero, or any other hot or sweet pepper. I just happened to have a bunch of jalapenos in the refrigerator from our farm share so that what I used.
If you don't have one, check out my post to learn How to Make a Sourdough Starter. Then check out my system to Feed and Maintain Sourdough Starter.
Scroll through the step-by-step photos to see how to make Sourdough Cornbread:
The flavors in this bread are just natural together. Peppers and corn are both in season, and everything is better with cheese, right? I added the cumin seeds because, well, because I just love them.
This is not a light and airy loaf of bread. Adding cornmeal and onion puree to the dough makes a hearty loaf. This is not a "cornbread" so much as a sourdough bread with corn added two ways, cornmeal and fresh corn.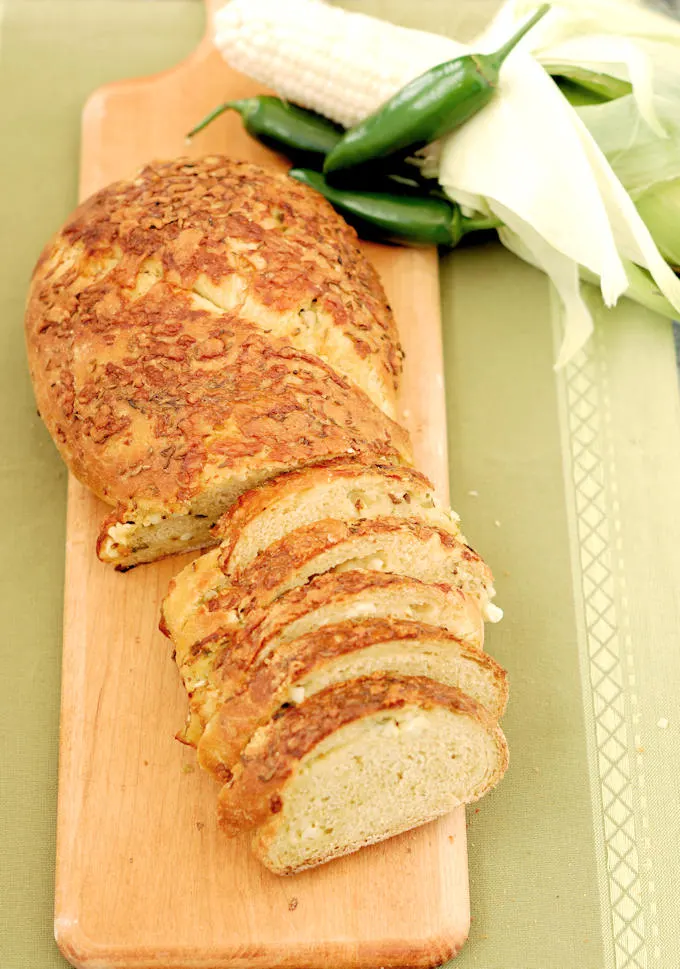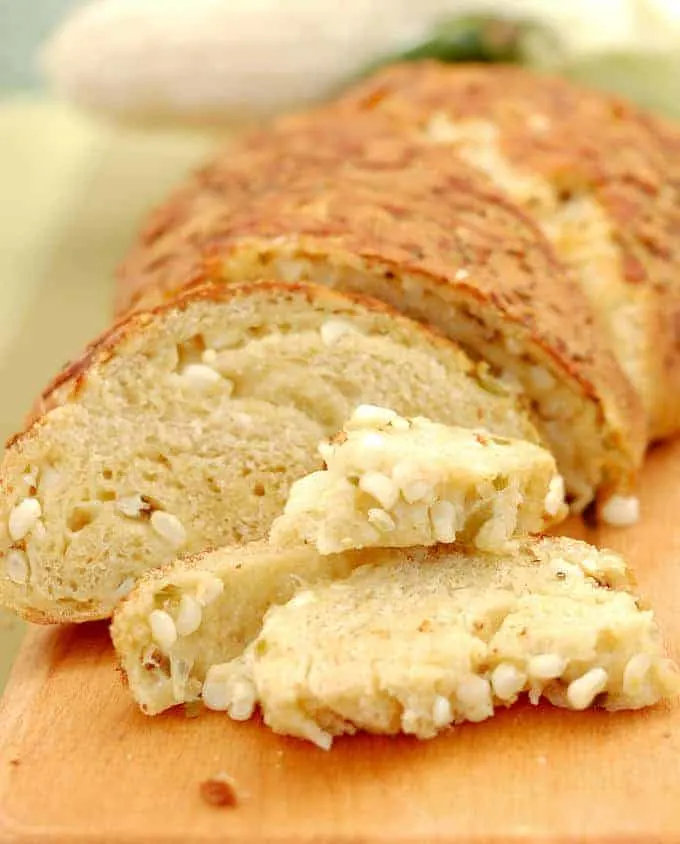 You can eat this bread without any condiments at all. With the corn, cheese and jalapeno filling, it's a snack all by itself. I ate a slice of Sourdough Cornbread with a beautiful summer tomato salad and it was a perfectly satisfying summer meal.
I know you hate to throw away that sourdough discard. Check out these recipes that use sourdough discard.
If you love this recipe as much as I do, please consider leaving a 5-star review.
You might also like:
Thanks so much Sue Slusser Lau of Palatable Pastime for hosting today's event. Check out these other Peppery and delicious bread recipes: