Sweet Corn Ice Cream turns everyone's favorite summer corn into a delicious dessert. Summer is the height of corn season and the height of ice cream season. This recipe captures the flavor of summer.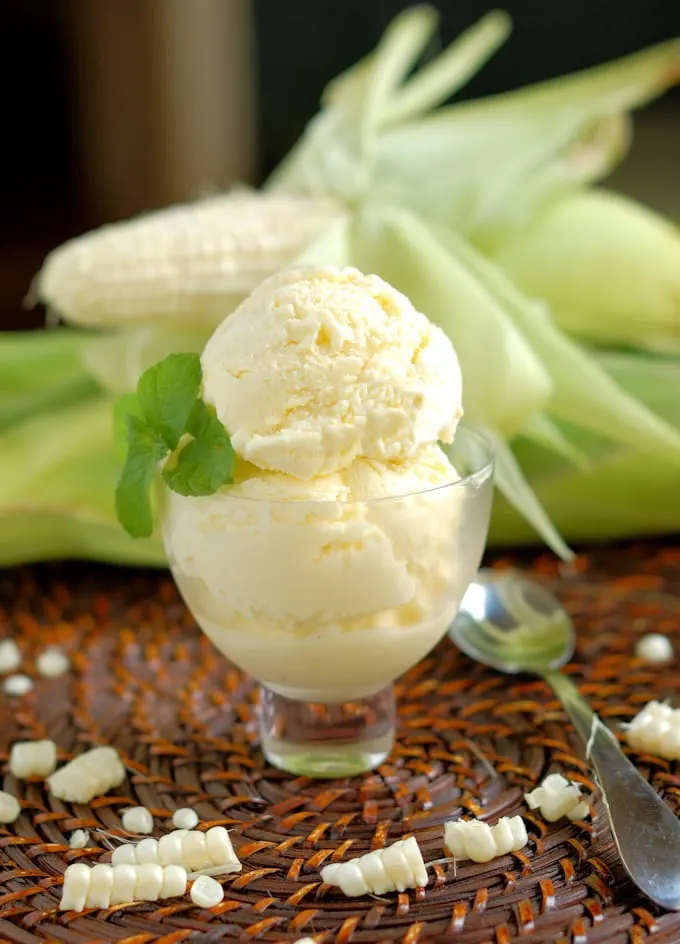 Nothing says summer like an ear of fresh sweet corn with butter and salt. Sometimes we get a windfall of corn in our farm share, which is wonderful because corn is one of those vegetables that I just can't get too much of.
Once we've had our fill of simple buttered and salted corn, I'll make corn chowder, or corn pancakes or corn salad, or cut the kernels off the cob and freeze them to use later in the year.
Scroll through the step-by-step photos to see how to make the best Sweet Corn Ice Cream.
I love using fresh sweet corn in desserts too. I like desserts that bridge the gap between savory and sweet, and Sweet Corn Ice Cream has just a hint of savory from the fresh corn and plenty of sweet too. Visit this post for general information about making ice cream at home.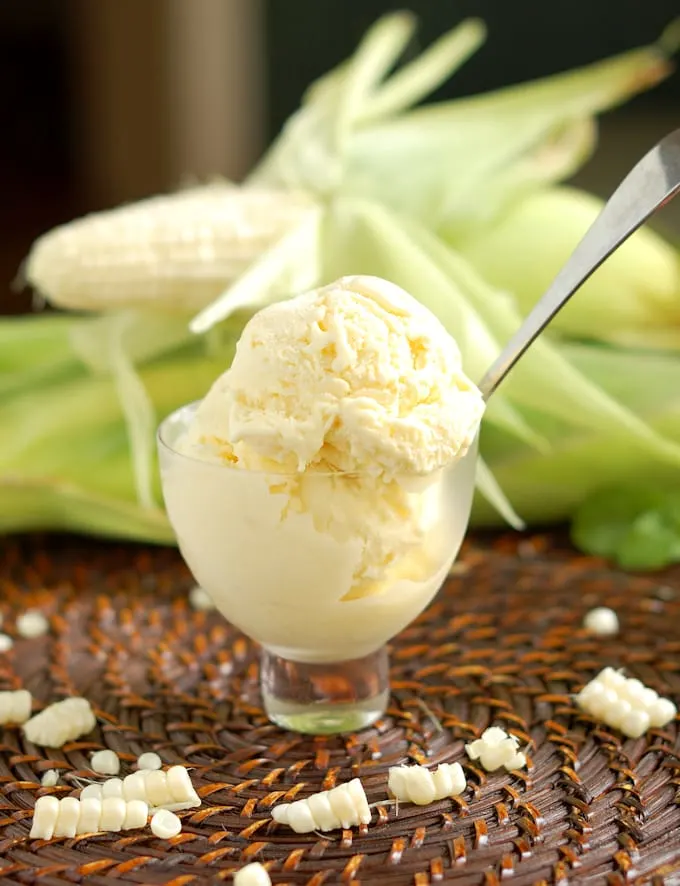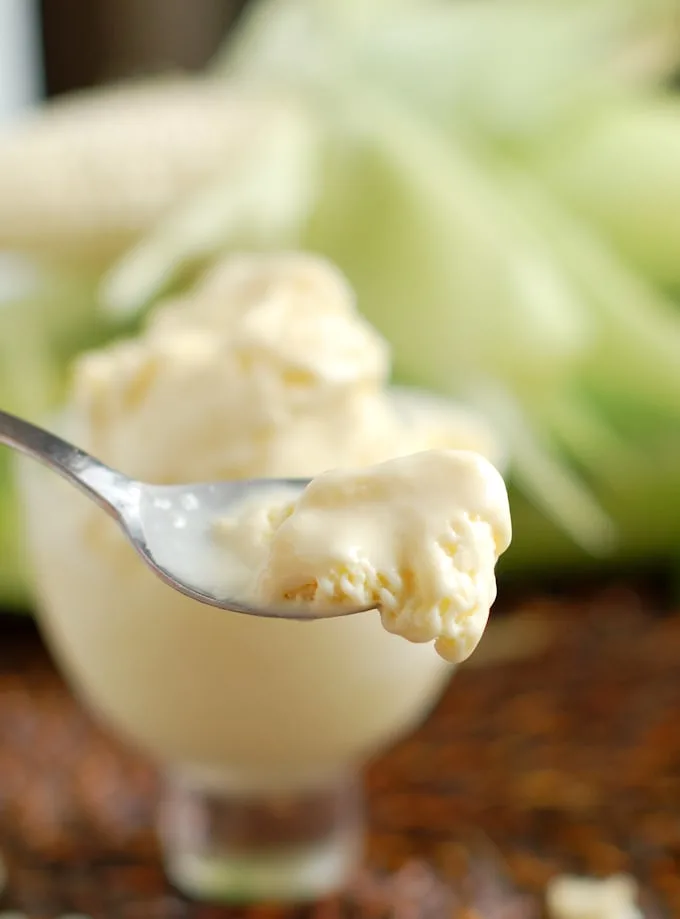 I love Sweet Corn Ice Cream with warm blueberry cobbler, peach pie or fried peach hand pies. Summer dessert perfection!!
Now that you've made this recipe what should you do with all the extra egg whites? Check out this collection of recipes that use extra whites for some great ideas.
If you love this recipe as much as I do, please consider leaving a 5-star review.
You might also like: