Overnight Rye Bread has great flavor thanks honey, caraway seeds and a long slow rise. Start this rye bread recipe night before to have fresh bread for lunch.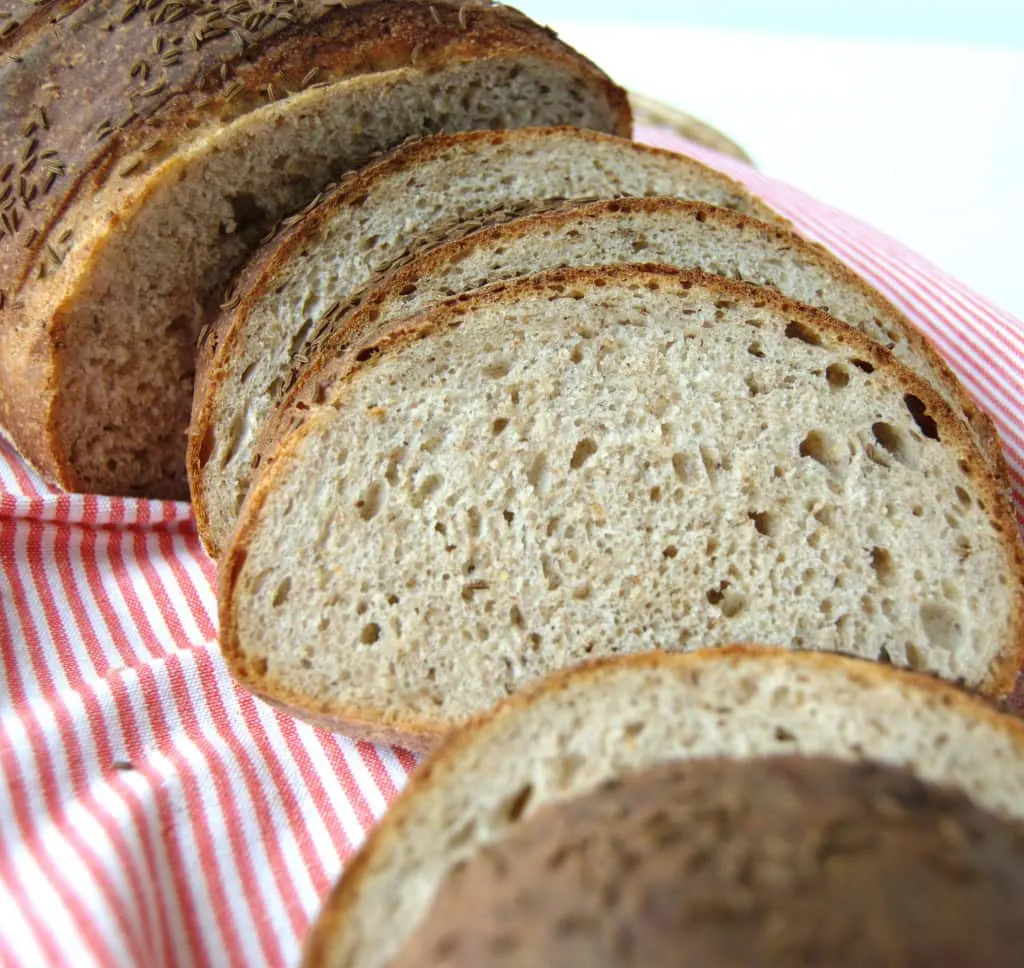 I'm a huge fan of rye bread in just about any form. If you've got a bread starter I highly recommend my Sourdough Rye Bread, Sourdough Rye Crisp Bread or Sourdough Pumpernickel Bread.
I'm kind of picky about Rye Bread, so it's always homemade in our house.
But this rye bread recipe is so easy there's no reason not to bake it yourself.
If you want fresh bread for lunchtime, start the night before and your bread is half way done when you get out of bed.
And that overnight rest is not only good for you, it's also really good for the taste and texture of your Rye Bread.
Tips for making Overnight Rye Bread
Create a sponge using the water, yeast and some of the flour.
Allow the sponge to rest for 30-60 minutes before mixing the dough. This rest gives the gluten a head start in forming a strong network.
Mix the dough the night before and it will be ready for lunchtime the next day.
Don't try to slice the bread before it has cooled. Because the starch is still soft, the bread will squish and become gummy if sliced while still warm.
Overnight Rye Bread stays fresh at room temperature for 1-2 days. Slice and freeze for longer storage.
Scroll through the step by step photos to see how to make Overnight Rye Bread:
A timeline for making Overnight Rye Bread:
Mix the dough the evening before baking day. Refrigerate the dough before going to bed.
Take the dough out first thing in the morning and shape the loaf.
Leave the loaf at room temperature to rise for 1 – 1 1/2 hours.
You should have fresh bread by lunch time.
The dough can be baked the same day the dough is made. The entire process, including cooling time, takes about 5-6 hours. To have bread ready for 12pm lunch, start before 7am.
If you use rapid rise yeast your rising times will be quite a bit faster, possibly half the time. But remember, the longer rise creates a better tasting loaf.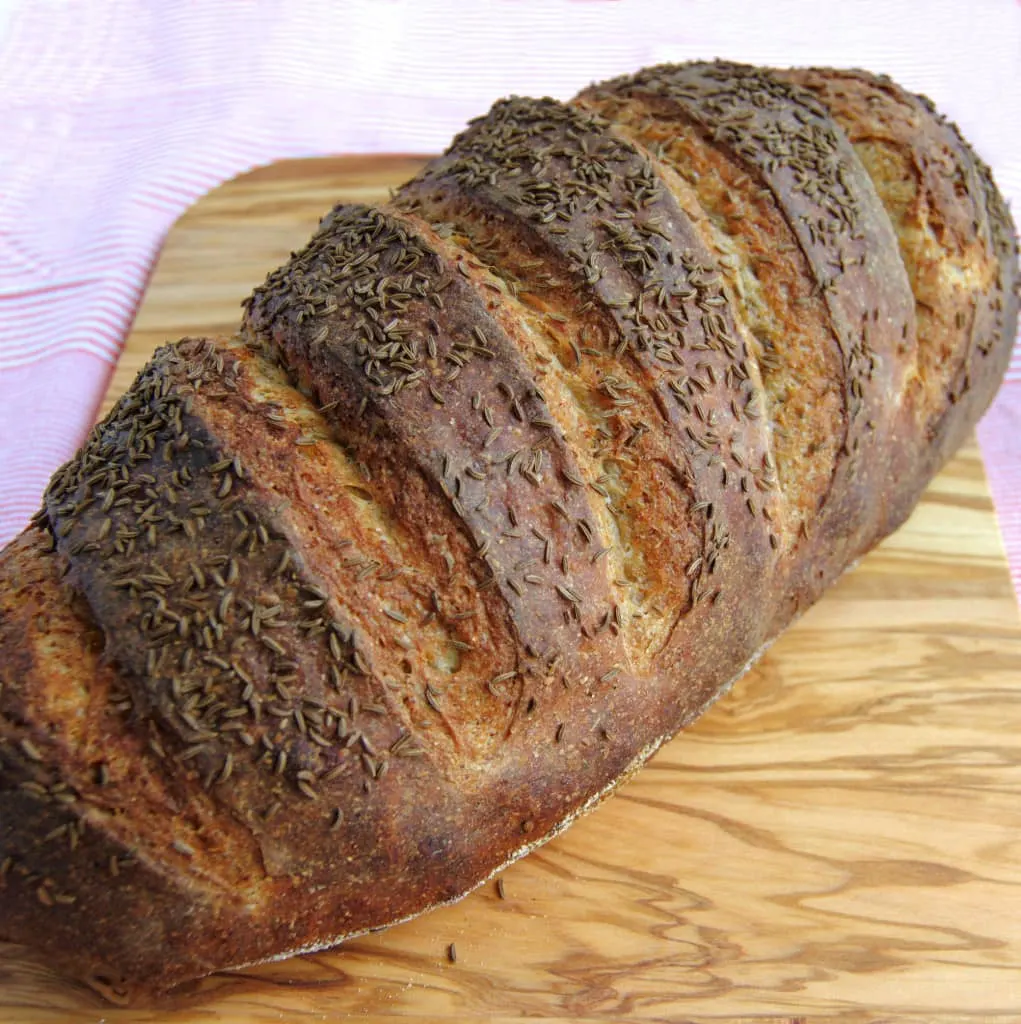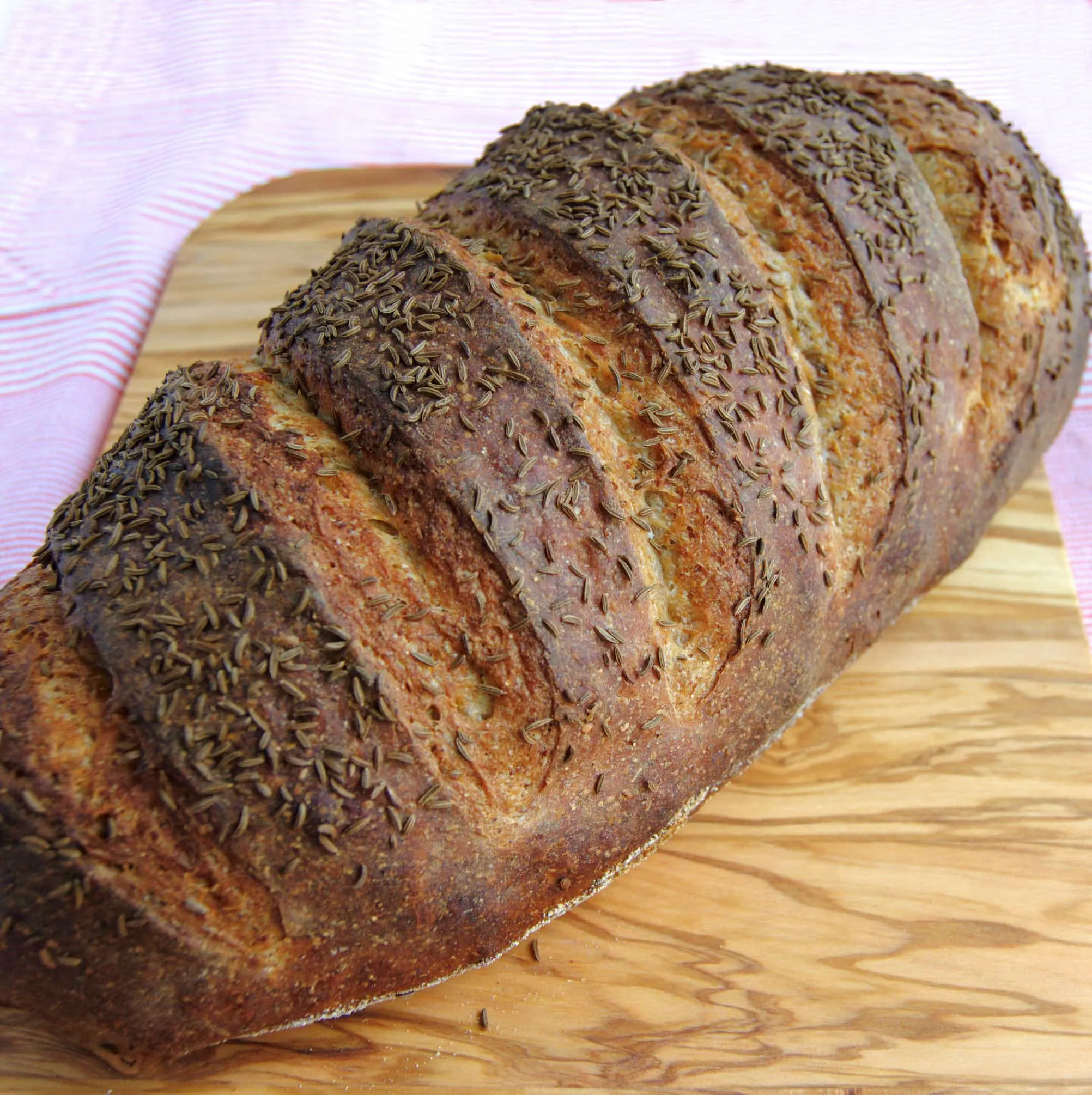 If you love this rye bread recipe as much as I do, I'd really appreciate a 5-star review.
You might also like: