Milk & Honey Whole Wheat Bread is the perfect sandwich loaf. This easy whole wheat bread recipe makes a soft and slightly sweet bread that you'll love.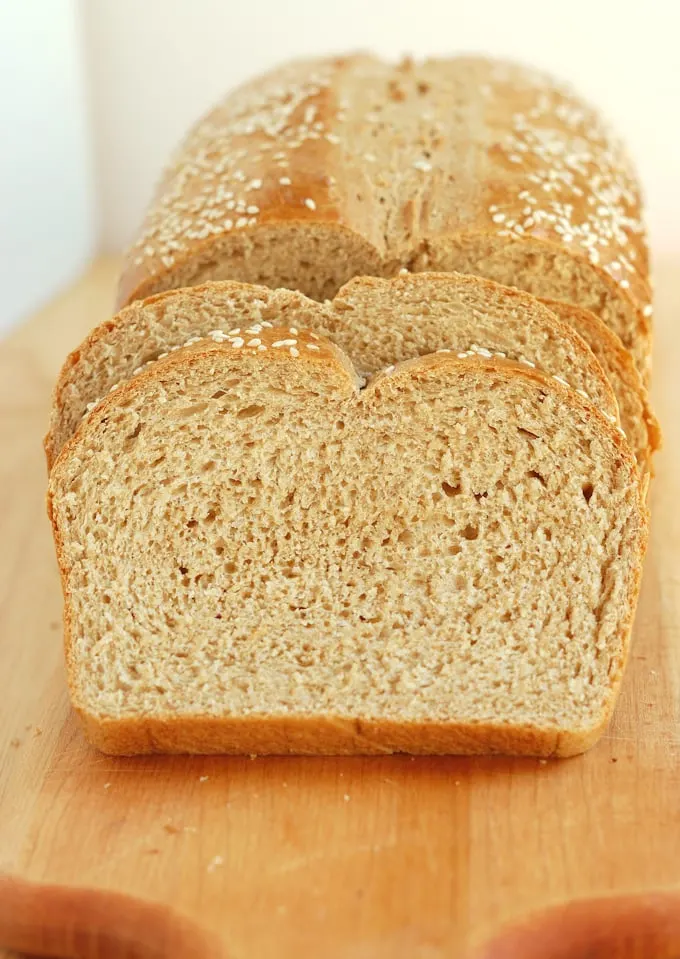 With it's soft texture, hint of honey and hearty whole wheat flavor, Milk & Honey Whole Wheat Bread tastes fantastic and will keep fresh for several days.
You can start the dough the night before and finish the bread in the morning to have fresh bread for lunch.
Scroll through the step by step photos to see how to make Milk & Honey Whole Wheat Bread:
A timeline for making this Milk & Honey Whole Wheat Bread Recipe:
If you plan to bake the same day, start the sponge early in the morning.
By the early afternoon your bread should be ready to bake.
To start your bread the day before, start mixing the dough late in the afternoon or early evening.
Make the dough up until the point that it goes into the pan.
Cover the pan in plastic wrap and allow it to rise slowly in the refrigerator overnight.
The next morning, take the loaf out of the refrigerator. It should have risen to fill the pan over night.
Leave the loaf at room temperature while the oven preheats. If it hasn't risen enough, give it a little extra time at room temperature to finish rising.
You'll have fresh bread by lunch time.
If you find at any point the dough has over-risen, you can knead the dough, reshape and let it rise again.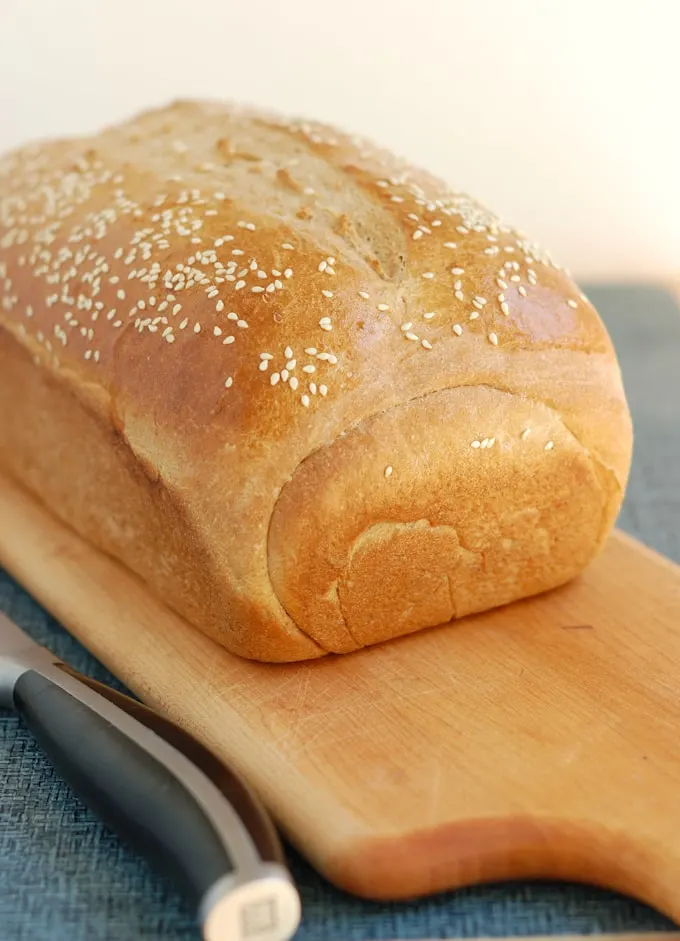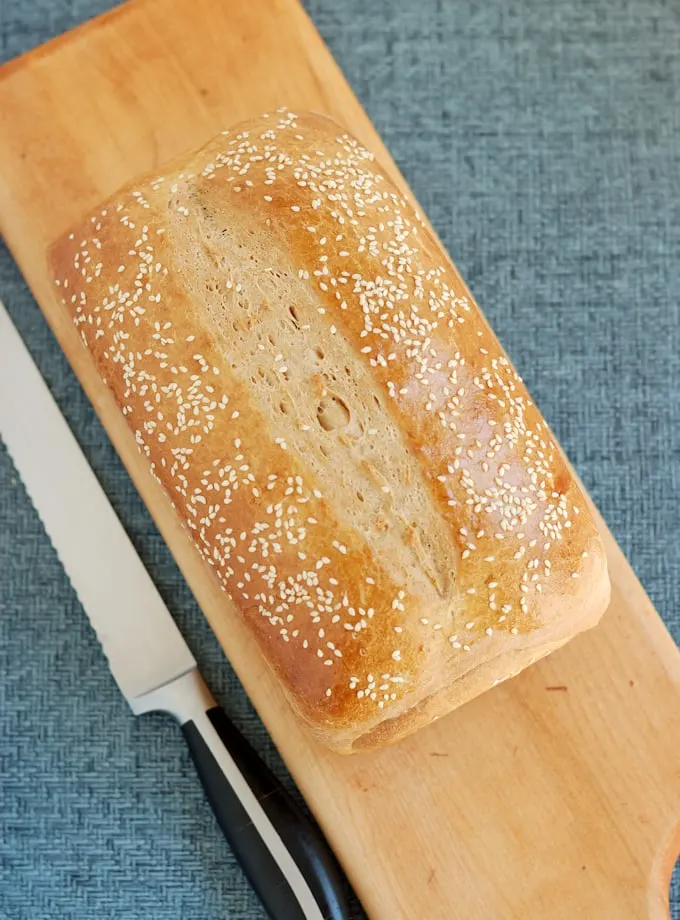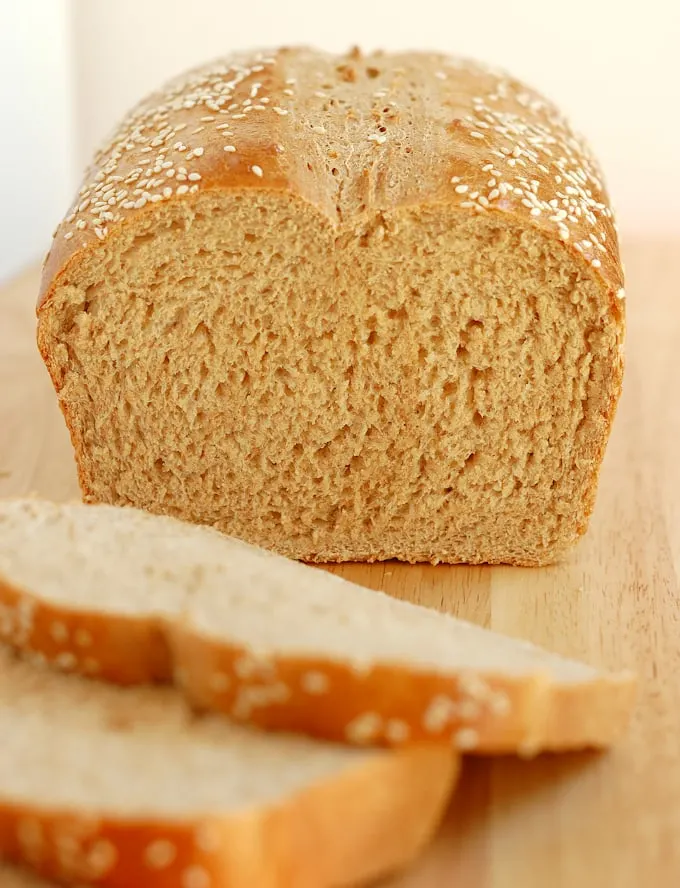 I always mix bread dough in my Kitchen Aid Mixer, but the dough can certainly be made by hand. Start mixing with a wooden spoon and switch to your hands when the dough gets too thick to stir.
Bread dough is much more forgiving and less scary than it seems. And of course nothing smells or tastes as good as a freshly baked loaf of bread.
Looking to make a great submarine sandwich? You can make Homemade Hoagie Rolls!
If you've got a sourdough starter, you can make Whole Wheat Sourdough Bread with Milk & Honey.
If you love this recipe as much as I do, I'd really appreciate a 5-star review.
You might also like: