This is the perfect White Sandwich Bread. This soft white bread has milk and butter in the recipe. It's the perfect loaf for your next BLT or PB&J.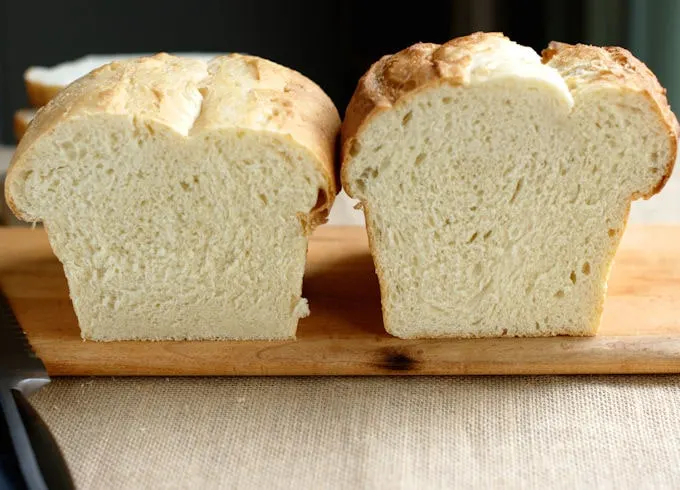 To celebrate the sandwich I'm offering a recipe for quintessential sliced white sandwich bread.
Though I often prefer a whole wheat or rye bread for the flavor and texture, I think certain sandwiches work best with a soft white bread with a nice soft crust. Think BLT, PB&J or grilled cheese.
But just because it's white bread doesn't mean it has to have the lackluster taste and squishy texture of a certain "wonderous" bread that many of us ate growing up.
Scroll through the process photos to see how to make soft White Sandwich Bread:
Tips for making this soft White Sandwich Bread recipe:
Start the dough with a "sponge" made from water, yeast and a little flour.
Leave the sponge to rise for at least 30 minutes, preferably 60 minutes. This time will allow the gluten to start forming and will give the yeast a head start.
Adding milk and butter to the recipe creates the perfectly soft crumb and soft crust.
A little bit of sugar in the dough not only adds a subtle sweetness, but also help to tenderize the crumb and keep the bread moist after it's baked. The sugar also promotes browning for a golden crust.
To work ahead, you can make the bread and put it in the pan, cover the pan and refrigerate the dough over night. In the morning, take the loaf out of the refrigerator and let it warm to room temperature while the oven preheats. Bake as directed in the recipe.
At any point if the dough over rises, even after you've formed the loaf, you can knead the air out of the dough and continue with the recipe.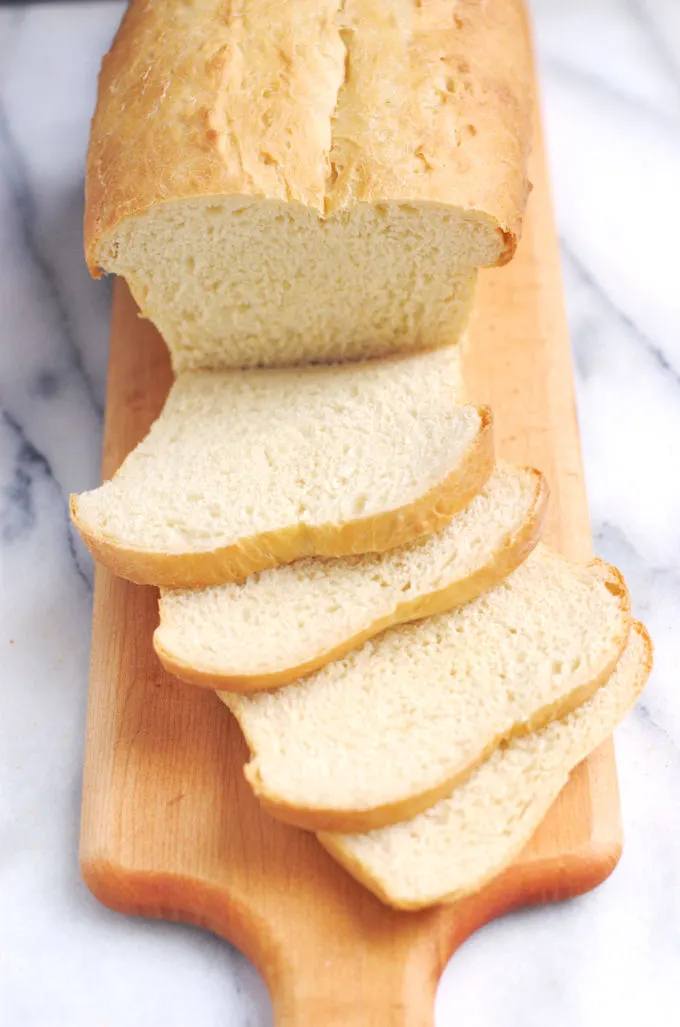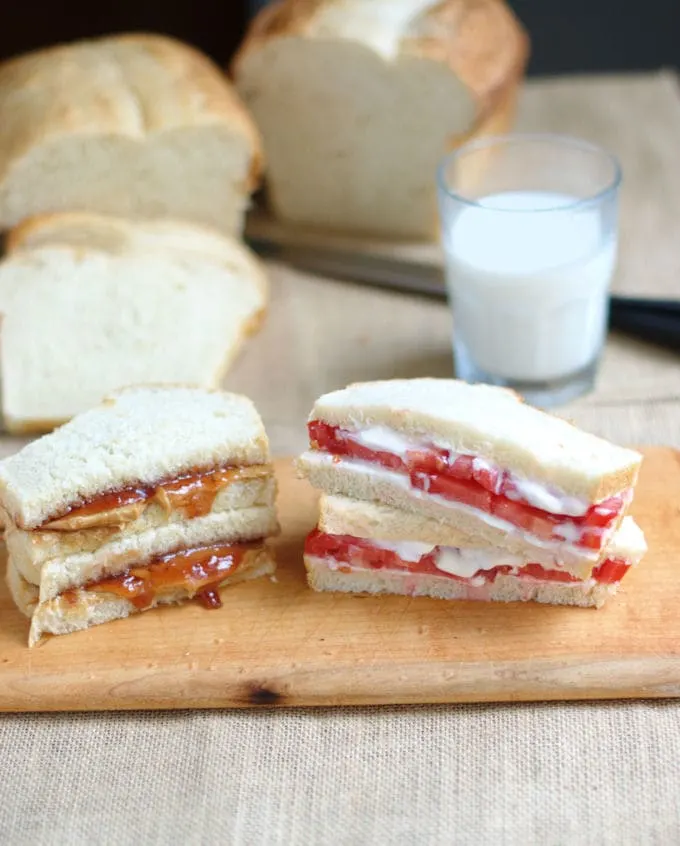 If you maintain a sourdough starter, check out this recipe for Sourdough Sandwich Bread with a Soft Crust.
Looking to make a great submarine sandwich? You can make Homemade Hoagie Rolls!
If you love this recipe as much as I do, please consider leaving a 5-star review.
You might also like: