Port Wine Hot Fudge Sauce is for all you chocoholics who want a grown up ice cream topping. The port can be replaced with water or coffee for an alcohol-free version.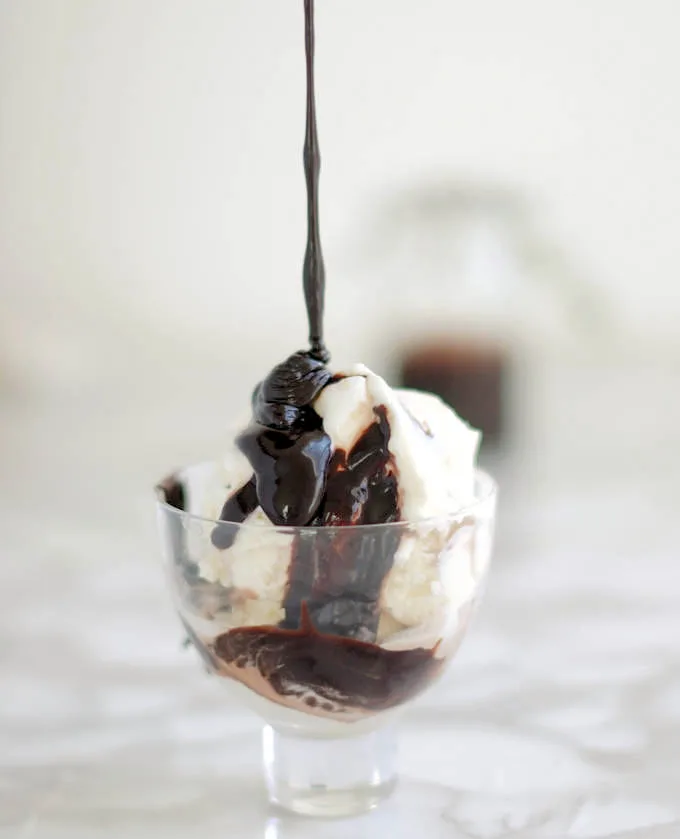 What's the difference between Hot Fudge Sauce and Ganache?
While Chocolate Ganache is a delicious & essential baking recipe, and it's certainly great on ice cream, it's not the same as Hot Fudge Sauce.
Hot Fudge Sauce has that special texture that seems to be both liquid and solid at the same time. The moment you pour the warm, glossy sauce over cold ice cream it thickens, but stays soft. It's quite something, really.
This is truly a very easy recipe. Dump all the ingredients in a pot and cook for a couple of minutes. The chocolate in the recipe makes it rich, the corn syrup makes is glossy, and the cocoa powder adds a strong, pure chocolate flavor.
Why the Port wine in the sauce? Well, as I've stated before, chocolate & red wine are two of my favorite food groups, especially together. If you don't want the alcohol (and it is partially cooked off) you can simply substitute water or another liquid. Coffee would be great in this sauce if you like mocha flavor.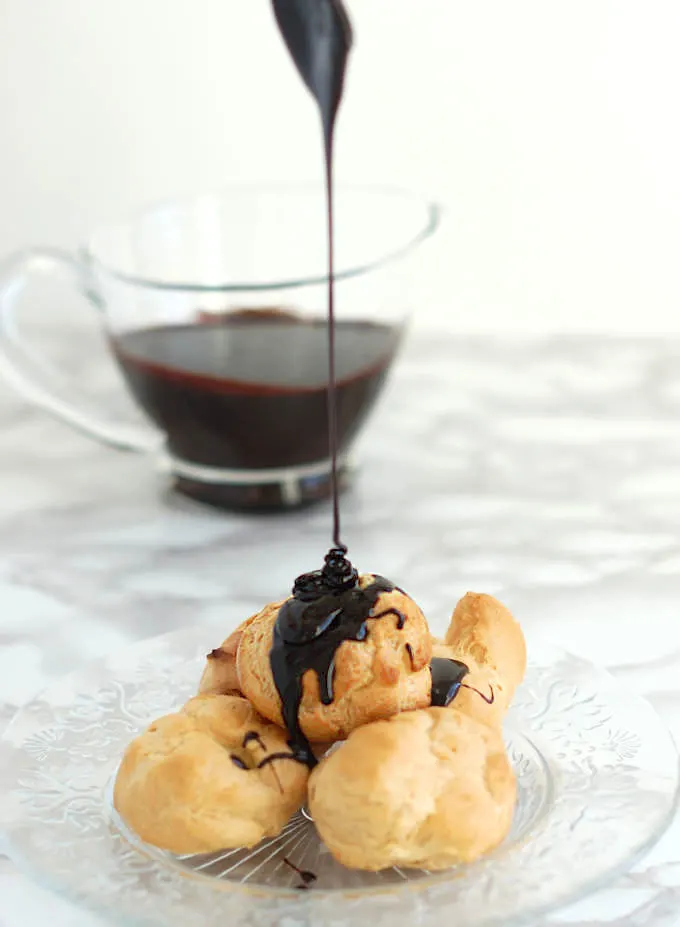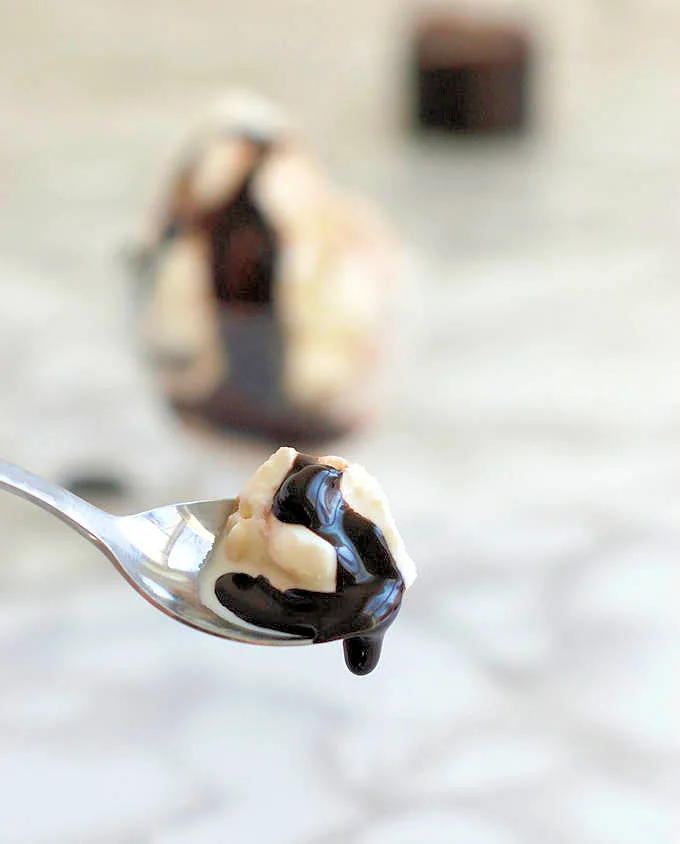 You might also enjoy Mexican Cajeta sauce on your ice cream.
If you love this recipe as much as I do, I'd really appreciate a 5-star review.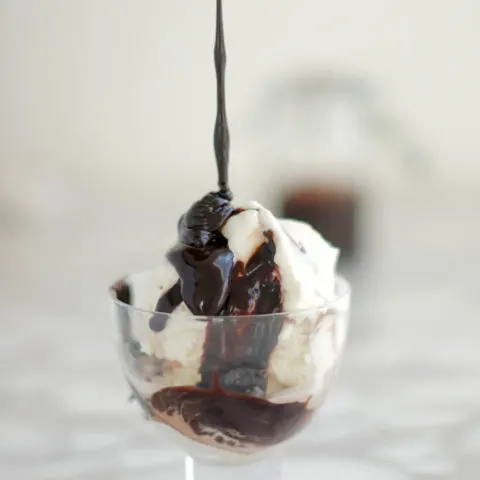 Port Wine Hot Fudge Sauce
A rich, fudgey chocolate sauce made with Port wine for a grown up ice cream sundae topping. The port can be replaced with water or coffee for an alcohol-free version.
Ingredients
6 ounces (170g) semisweet chocolate (not chocolate chips), finely chopped
1/2 cup (2.75 oz, 78g) light corn syrup
2/3 cup (6 oz, 177 ml) ruby port
1/4 cup (2 oz, 56g) granulated sugar
1/4 cup (.75 oz, 21g) cocoa powder
2 Tbsp (1 oz, 23g) unsalted butter
1/4 tsp sea salt
1 tsp vanilla extract
Instructions
Combine all the ingredients, except the vanilla, in a medium saucepan. Cook over low heat until melted then increase the heat to medium. Stirring frequently, bring the mixture to a boil, reduce heat to medium low and and simmer for 2-3 minutes. Remove from the heat an stir in the vanilla.
Cool for 10 minutes before serving. To serve later, refrigerate & rewarm.