Cajeta may be the most delicious caramel sauce that you've never tasted. Cajeta is similar to dulce-de-leche, but cajeta is made with goat's milk and Mexican cinnamon. It has a hauntingly luscious flavor that is quite unique.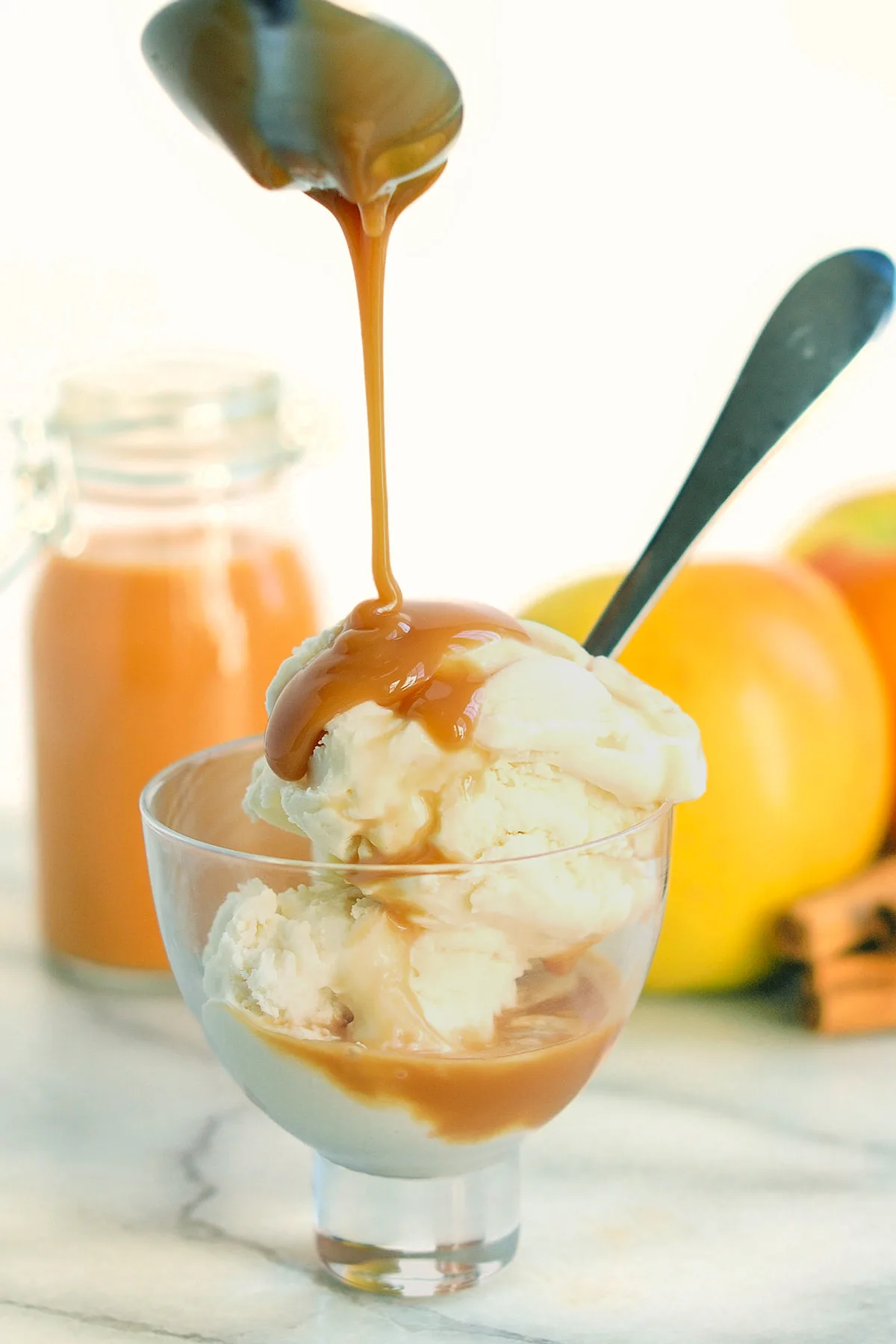 What is Cajeta?
A basic caramel sauce is by caramelizing sugar then adding cream or water to thin it down. Cajeta, like it's cousin dulce de leche, is a milk-based caramel sauce. The difference between Dulce de leche and cajeta is the type of milk used in the recipe.
Dulce de leche is typically made with cow's milk. Traditional Mexican cajeta is made with goat milk which is slow-simmered with cinnamon and sugar for several hours. Goat milk has an earthy flavor that results in an addictively delicious Mexican caramel sauce.
Ingredients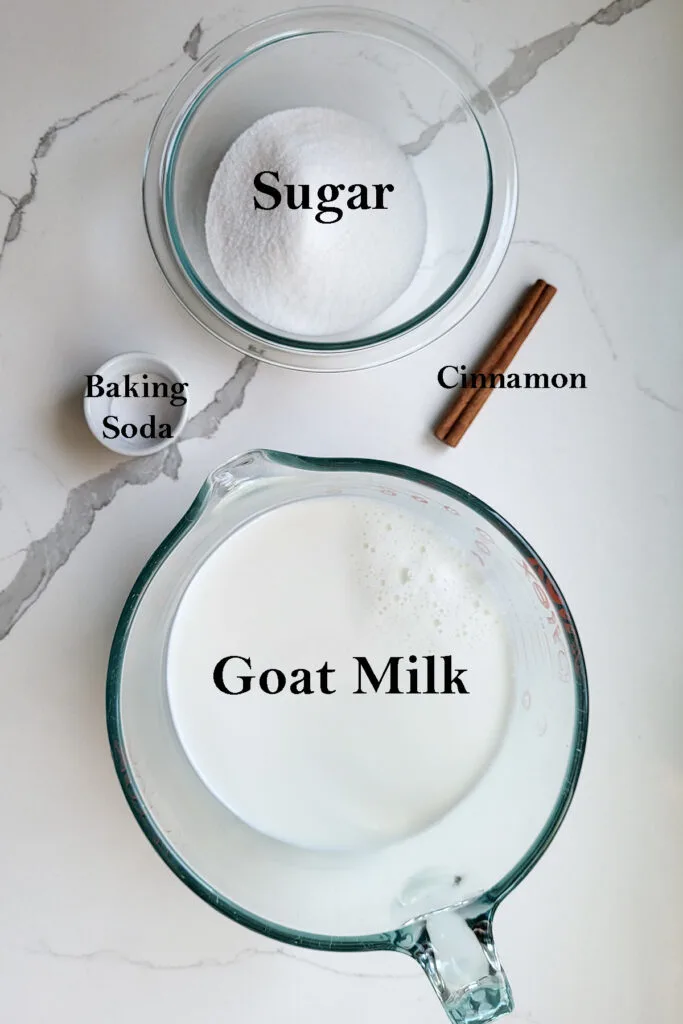 Ingredient Notes
Goat Milk – is traditional for Mexican Cajeta. You can make this cajeta recipe using cow's milk if that's all you have available.
Sugar – The sugar caramelizes while the milk slowly cooks to develop the deep flavor of a good caramel sauce.
Baking Soda – Baking soda reduces the overall acidity (goat milk is slightly acidic). Acidic foods don't caramelize as well as non-acidic foods. Since caramelization equals flavor, we want to encourage more browning for more flavor.
Cinnamon – American cinnamon is actually "Cassia". "Mexican" or "true" cinnamon has a more authentic flavor for this recipe/
How to make Cajeta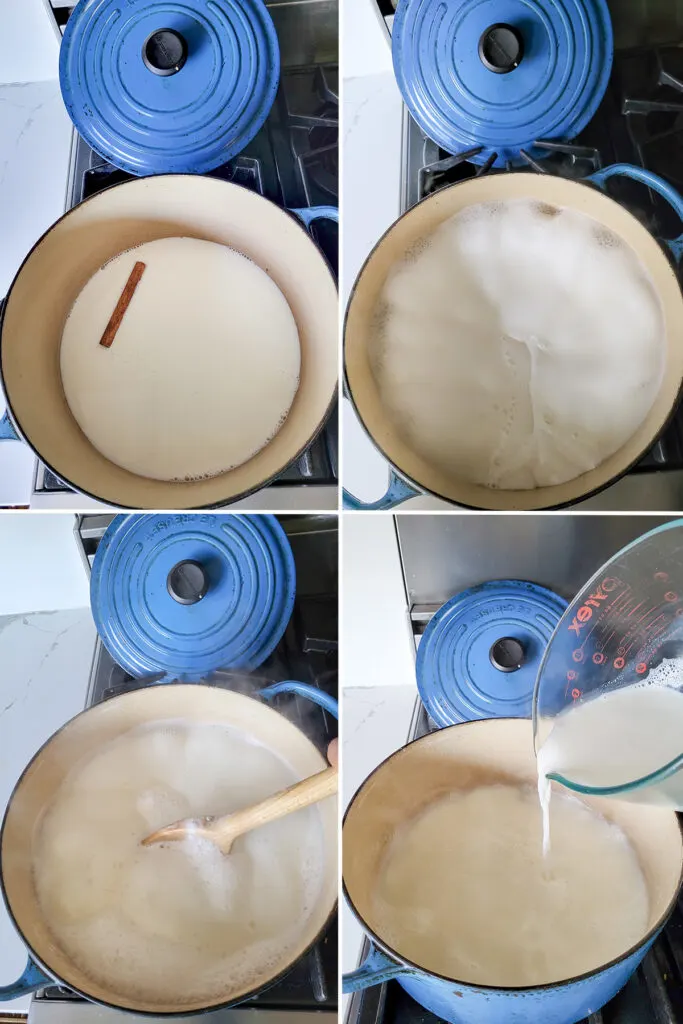 Step 1: Place half the milk with the sugar, cinnamon and baking soda in a large heavy pot over medium high heat.
Step 2: The milk will begin to foam up. Turn down the heat to medium low.
Step 3: Keep stirring the mixture until the foam subsides.
Step 4: Add the remaining milk and turn the heat up to medium until the milk comes to a low simmer.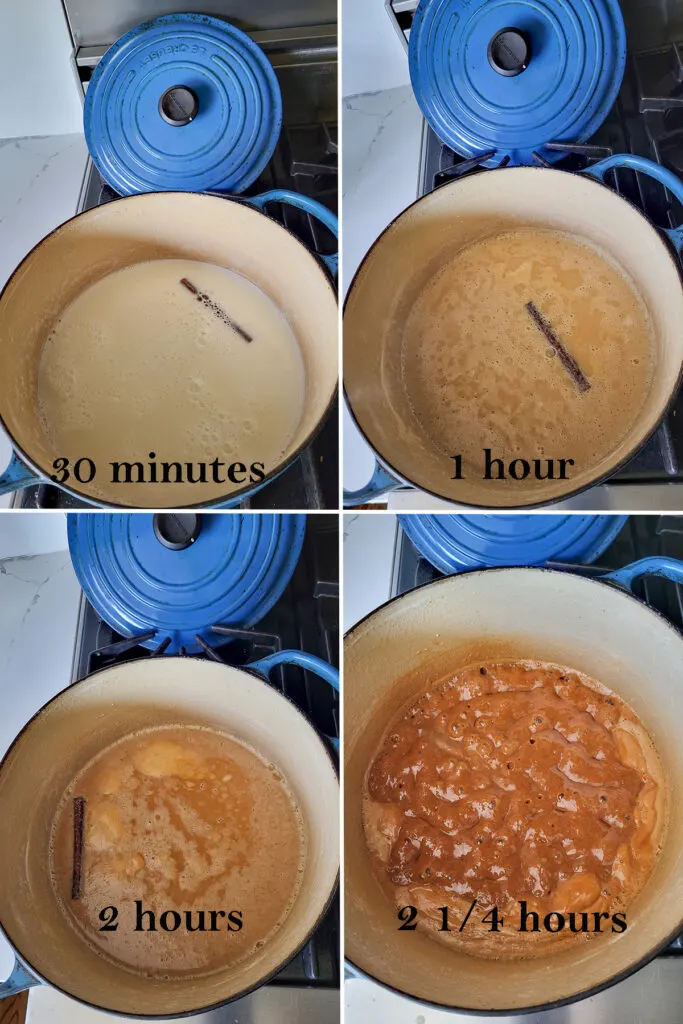 Step 5: Turn the heat to low and slowly cook the cajeta for 1 1/2 – 2 hours until you reach the desired golden brown color and consistency. The longer you cook the darker the color will be and the thicker the cajeta will become. Toward the end of cooking keep a close eye on the pot and stir frequently as the thicker cajeta can easily burn.
Tips for making this Cajeta recipe
You can cook the cajeta to a nicely browned but still pourable, sauce-like texture or you can cook it longer until it has a spreadable consistency.
To check the consistency, keep a small sauce in the freezer. Occasionally remove a spoonful of cajeta from the pot and pour it onto the chilled saucer. Place the saucer in the freezer until the cajeta is cooled. Run your finger through the cooled cajeta to check the consistency.
The total cooking time will vary based on how big of a batch you make, your stove, and the pot you're using.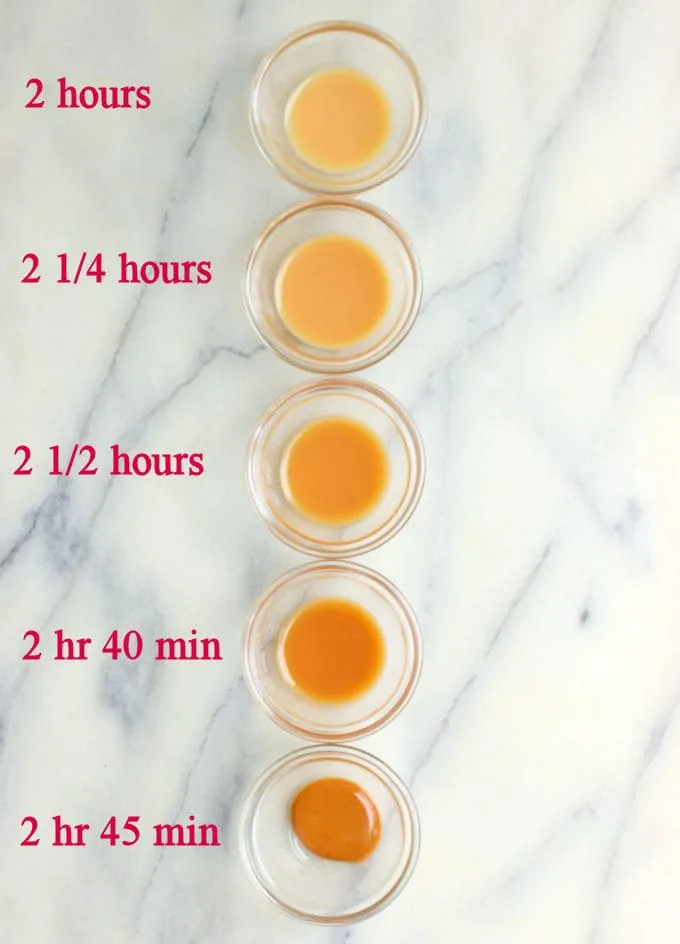 How do you use Cajeta?
A spoonful of cajeta straight from the jar is the perfect little treat. But there are lots of ways to enjoy this goat milk caramel.
Warm cajeta is a wonderful drizzled over ice cream, sliced apples or any fruit of your choice. It's decadent poured over pound cake or an apple or pear tart.
You can mix cajeta into Italian Meringue Buttercream for a yummy cake filling.
If you cook the cajeta down to a thicker consistency you can spread it between two cookies.
How to store Cajeta
The easiest way to store cajeta is in a canning jar with a tight fitting lid. The jar is heatproof and can go from the refrigerator to the microwave.
If you want to freeze cajeta pour it into a plastic freezer container and place a piece of wax paper or plastic wrap on the surface before you close the lid. This will prevent the surface from forming ice crystals.
How long will Cajeta keep?
Cajeta will keep for several days at room temperature. It will keep for several weeks in the refrigerator but will eventually begin to crystallize. It can be frozen for several months.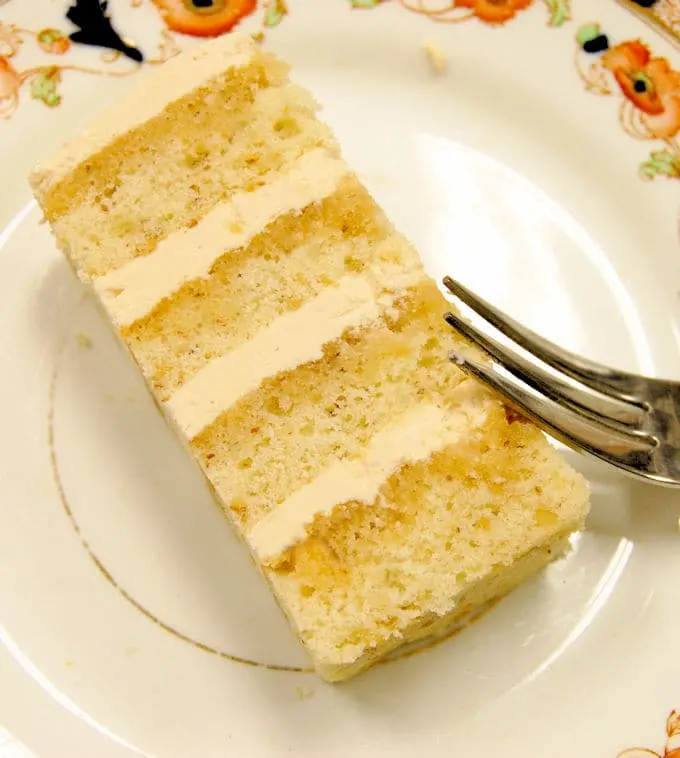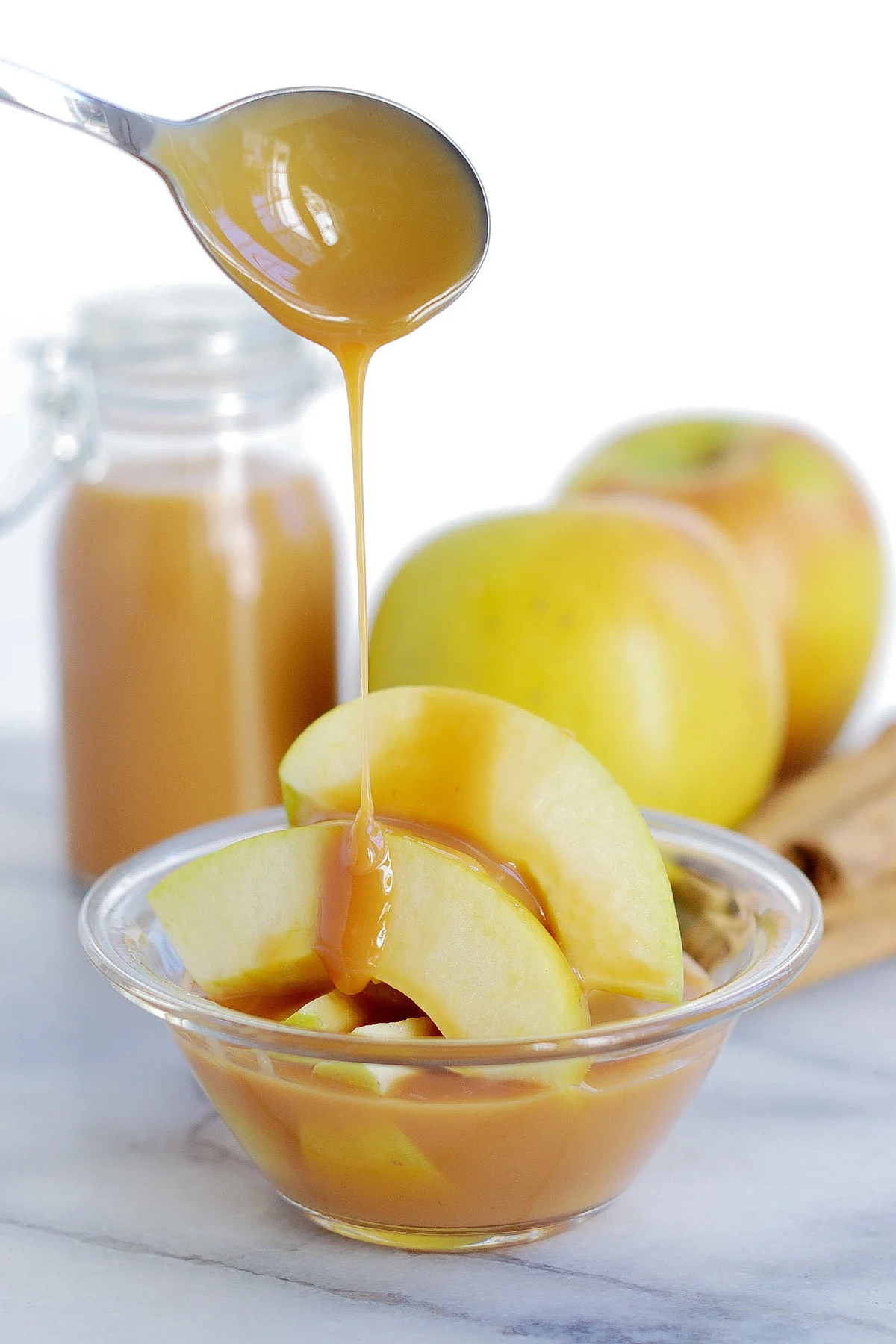 If you love this recipe as much as I do, I'd really appreciate a 5-star review.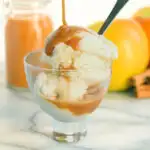 Print Recipe
Cajeta Recipe – Mexican Caramel Sauce
Cajeta is a delicious caramel sauce made from goat's milk. It's takes several hours to make, but most of the time is hands-off.
Ingredients
32

oz

goat milk

(4 cups (see note))

8

oz

granulated sugar

(1 cup)

1

Cinnamon stick

("true" or Mexican cinnamon is preferred)

1/2

teaspoon

baking soda
Instructions
Combine 2 cups of the goat milk with the sugar, cinnamon stick and baking soda in a very large, heavy pot like a Dutch oven. Heat over medium high.

32 oz goat milk,

8 oz granulated sugar,

1 Cinnamon stick,

1/2 teaspoon baking soda

As soon as the mixture begins to boil it will foam up. Quickly stir with a wooden spoon to reduce the foam. Once the foaming subsides add the rest of the milk to the mixture. Continue to cook over medium keeping a close eye to watch for boil over.

Once the mixture is simmering evenly and the foam has subsided, reduce the heat to medium low. Stir occasionally. The cajeta will deepen in color and reduce in volume as it cooks. After about 1 ½ to 2 hours you'll need to stir more frequently as the mixture thickens.

You can check the thickness by dropping a spoonful of the cajeta on a chilled plate and placing it in the freezer to chill. Once it's chilled run a finger through the cajeta to check the texture.

Towards the end of cooking the mixture will boil thickly. At this point stir very frequently to avoid burning the bottom.

Cook for about 2 hours or to the desired color and thickness. Pour the hot cajeta through a sieve to remove any broken bits of cinnamon. Cool to room temperature and store in the refrigerator until ready to use. The cajeta can be frozen for longer term storage.
As an Amazon Associate and member of other affiliate programs, I earn from qualifying purchases.
Notes
You can use 4 cups of goat's milk or 4 cups of whole cow milk or 2 cups of each.
Nutrition
Calories:
31
kcal
|
Carbohydrates:
6
g
|
Protein:
1
g
|
Fat:
1
g
|
Saturated Fat:
1
g
|
Polyunsaturated Fat:
0.03
g
|
Monounsaturated Fat:
0.2
g
|
Cholesterol:
2
mg
|
Sodium:
21
mg
|
Potassium:
39
mg
|
Fiber:
0.04
g
|
Sugar:
6
g
|
Vitamin A:
38
IU
|
Vitamin C:
0.2
mg
|
Calcium:
26
mg
|
Iron:
0.02
mg