Make this Concord Grape Jam recipe when fresh grapes are in season. A hint of vanilla gives the preserves a special flavor.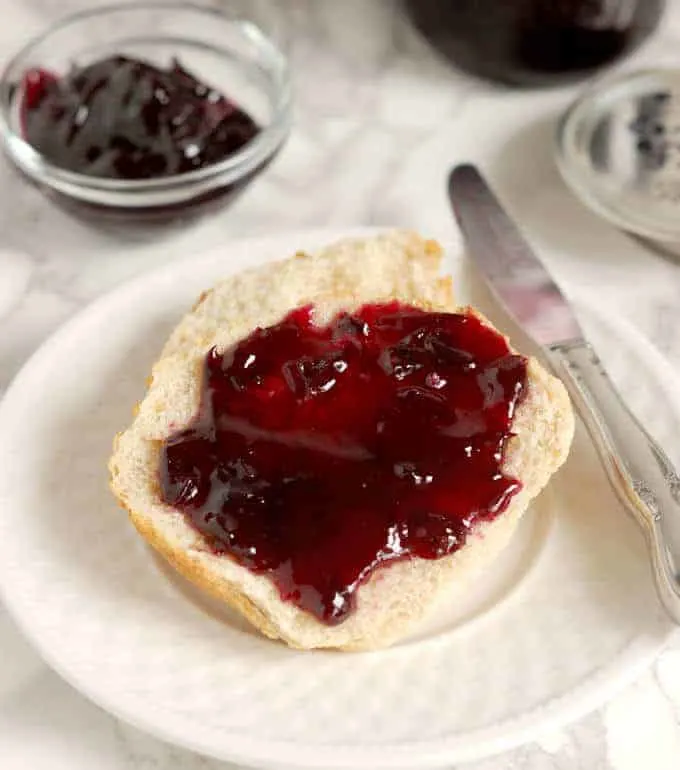 Concord Grapes come into season in the early fall and you can often find them in a well stocked grocery store or local farmer's market.
Although Concord Grapes have a really wonderful flavor that is often described as "musky", the thick skins make them a little less pleasant to eat than seedless table grapes.
If you get a big batch of concords, Concord Grape Pie what you'll want to make. In the late summer I do see concord grapes in our local market. If you see them, buy a bunch and bake a pie and/or make some preserves to enjoy later in the year.
I'm not a big fan of commercially made grape jelly. But this homemade Concord Grape Jam with Vanilla is what store bought grape jelly wants to be when it grows up.
As I say every time I post a home canning recipe, it's really easy and not at all scary to make your own jams, jellies and preserves. You just need the proper jars, a big pot and a bounty of fresh produce.
For more information about home canning visit the Ball Canning Website.
Scroll through the step by step photos to see how to make Concord Grape Jam with Vanilla: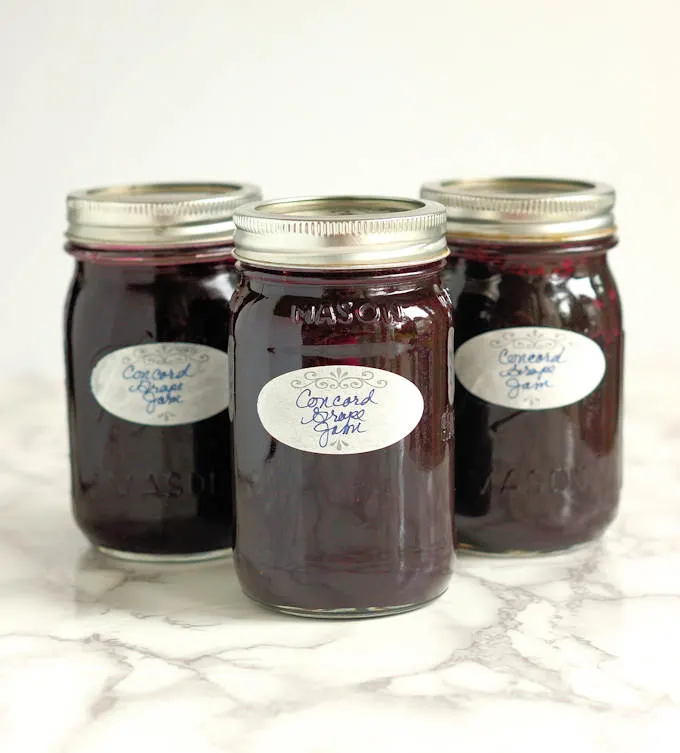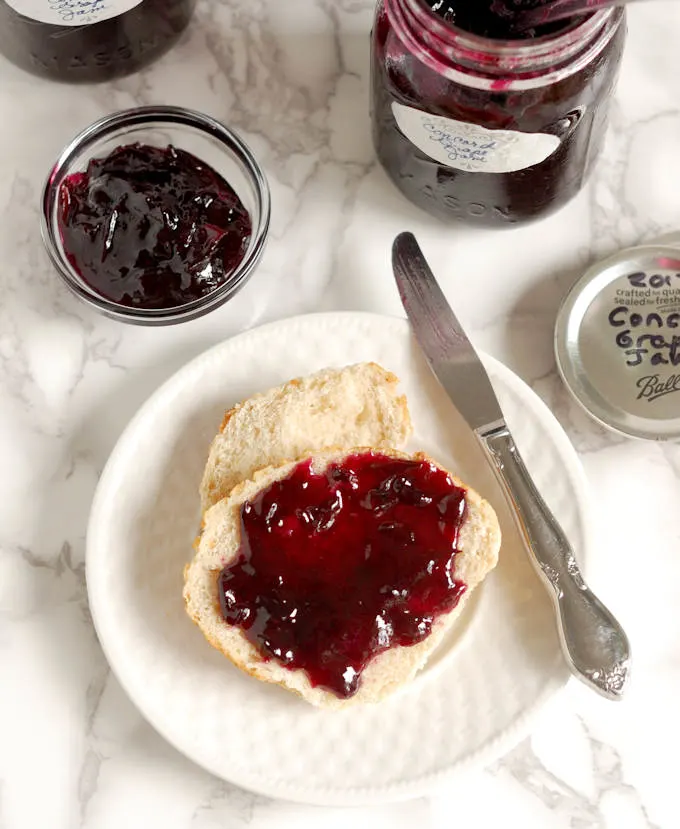 Pair this jam with peanut butter on White Sandwich Bread for the perfect PB&J. If you want a real treat, use your homemade Concord Grape Jam in Peanut Butter & Jelly Sandwich Cookies.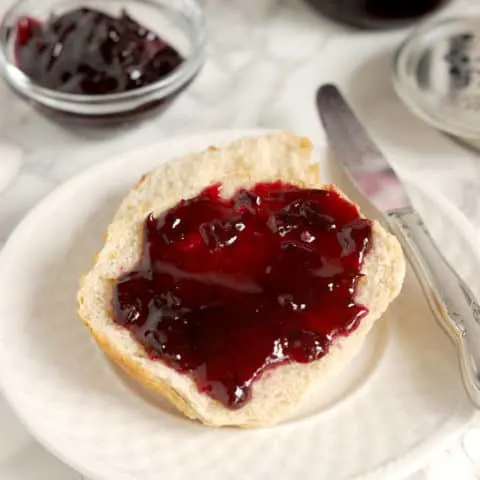 Concord Grape Jam with Vanilla
Home Canning is fun, easy and economical. Make Concord Grape Jam with Vanilla when fresh grapes are in season. This is an easy to follow recipe with lots of how-to photos
You might also like: