Fresh sour cherries are a fleeting summer treasure. Make Sour Cherry Preserves to enjoy that special flavor any time of year.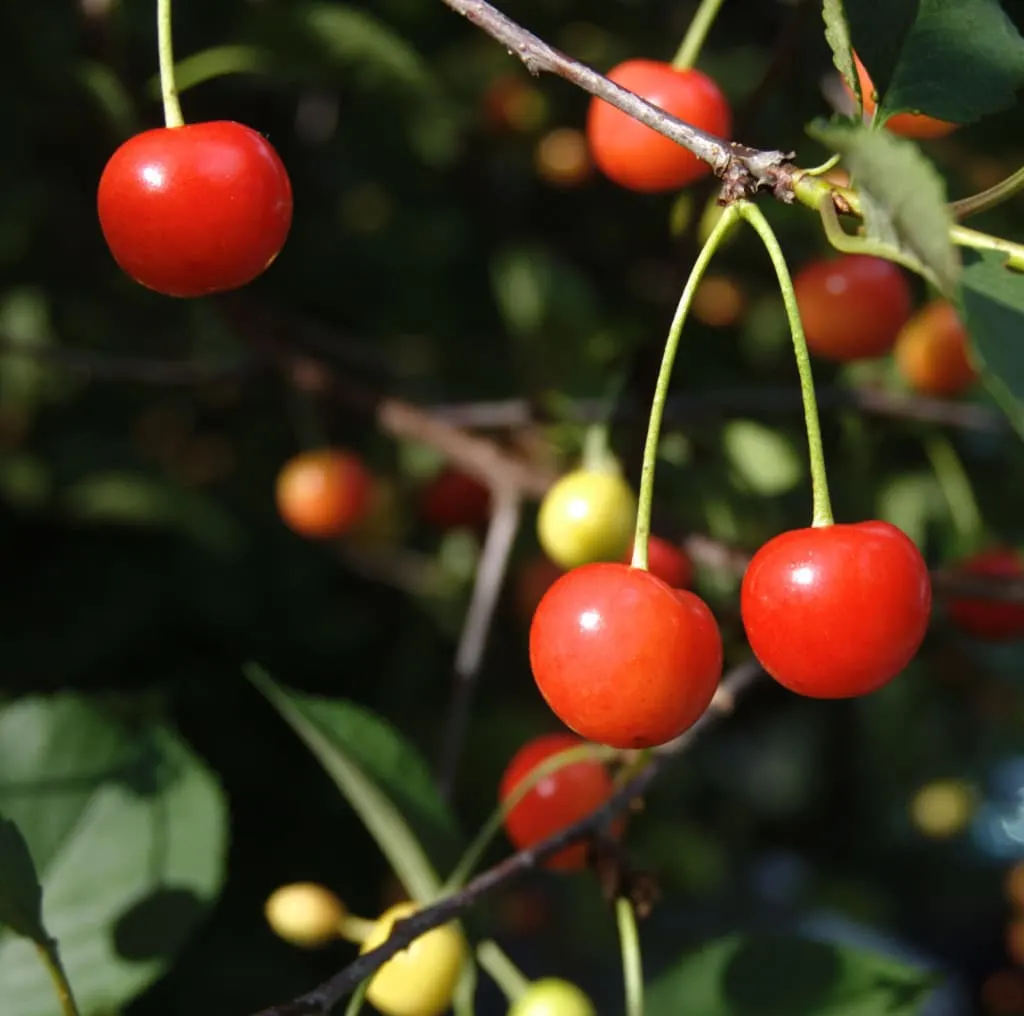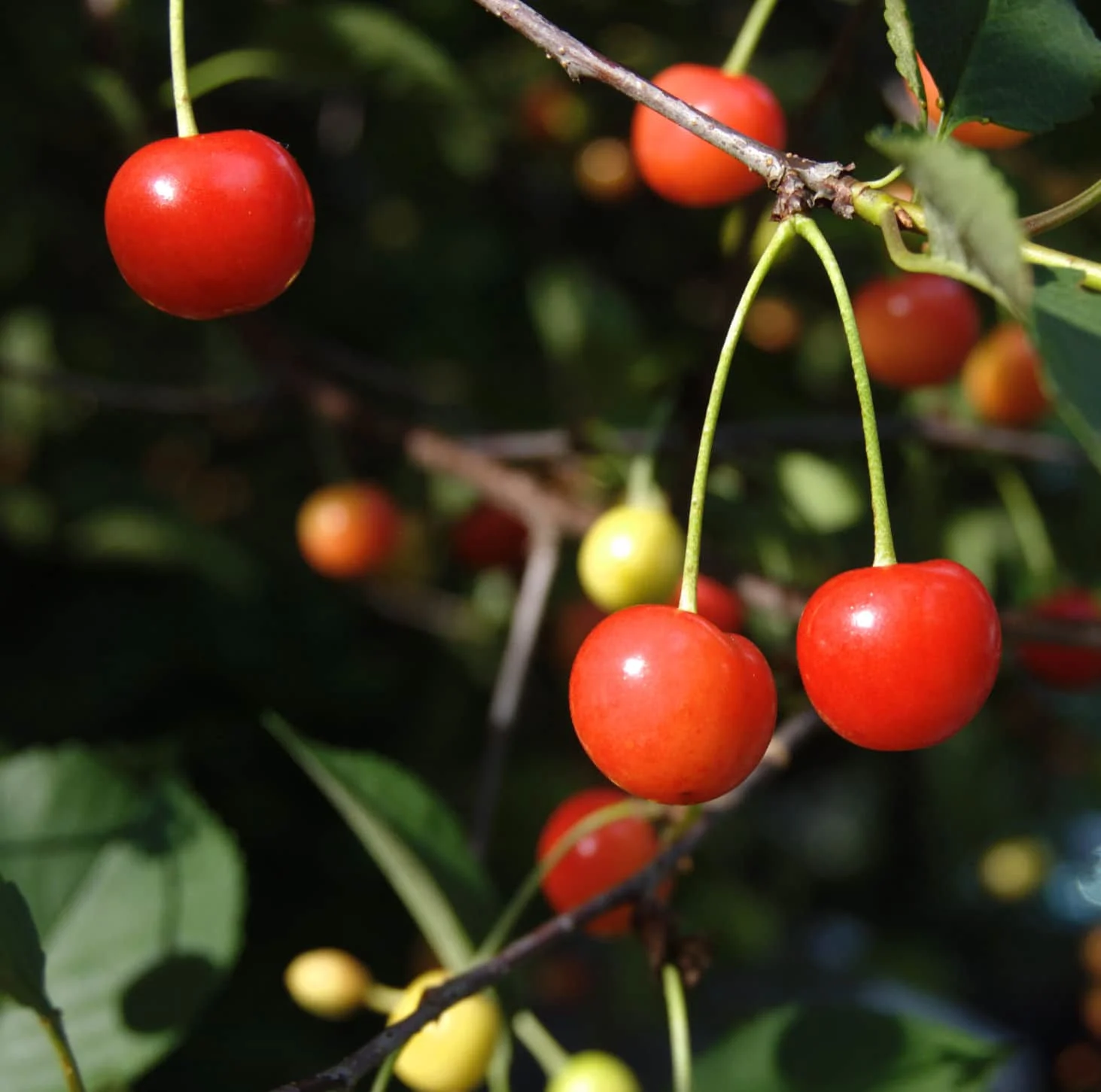 A cherry pie is pure summer bliss, the perfect pie. Sweet cherries are delicious and I love them for snacking, but I don't think they make a great pie filling. For pie, you need sour cherries.
I've never seen fresh sour cherries in my local market. They have a very short season and don't keep well, just a day or two in the refrigerator. If you have a chance to get your hands on fresh sour cherries, jump on it.
About 10 years ago I planted a sour cherry tree in my back yard hoping to have enough fruit to bake cherry pies to my heart's content.
As expected, for the first 5 years or so the tree bore no fruit. For the next couple of years I would get maybe a handful of cherries. Two years ago I got enough cherries to bake one pie. I'm not sure why, but last year I got not a single cherry from the tree. I thought maybe it was a goner.
This year the tree just exploded with little red cherries. The ripening fruits are really beautiful to see, hanging like little lanterns from the branches. I've already got several quarts of pitted cherries in the freezer and more are ripening every day. I'm playing with all kinds of cherry recipes. I'm such a food geek that I'm embarrassingly delighted with my bumper crop of fruit.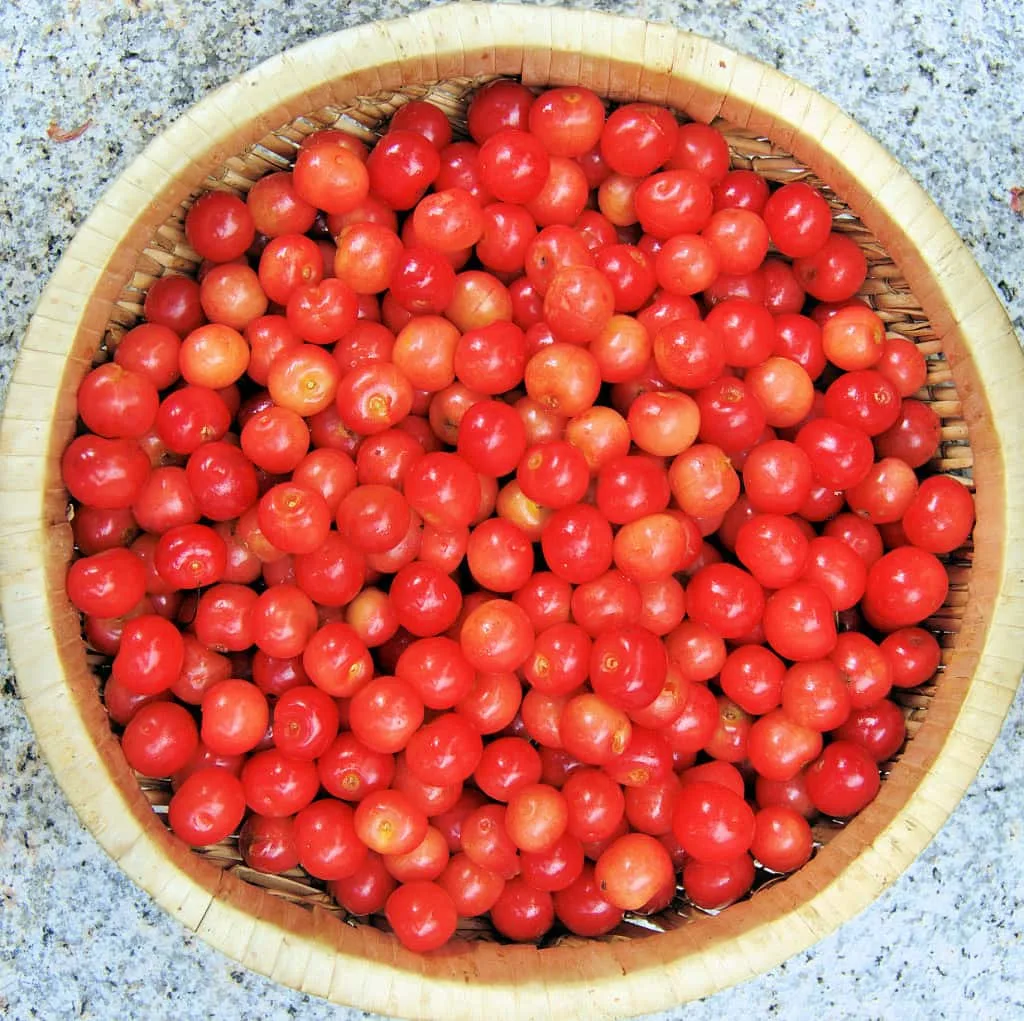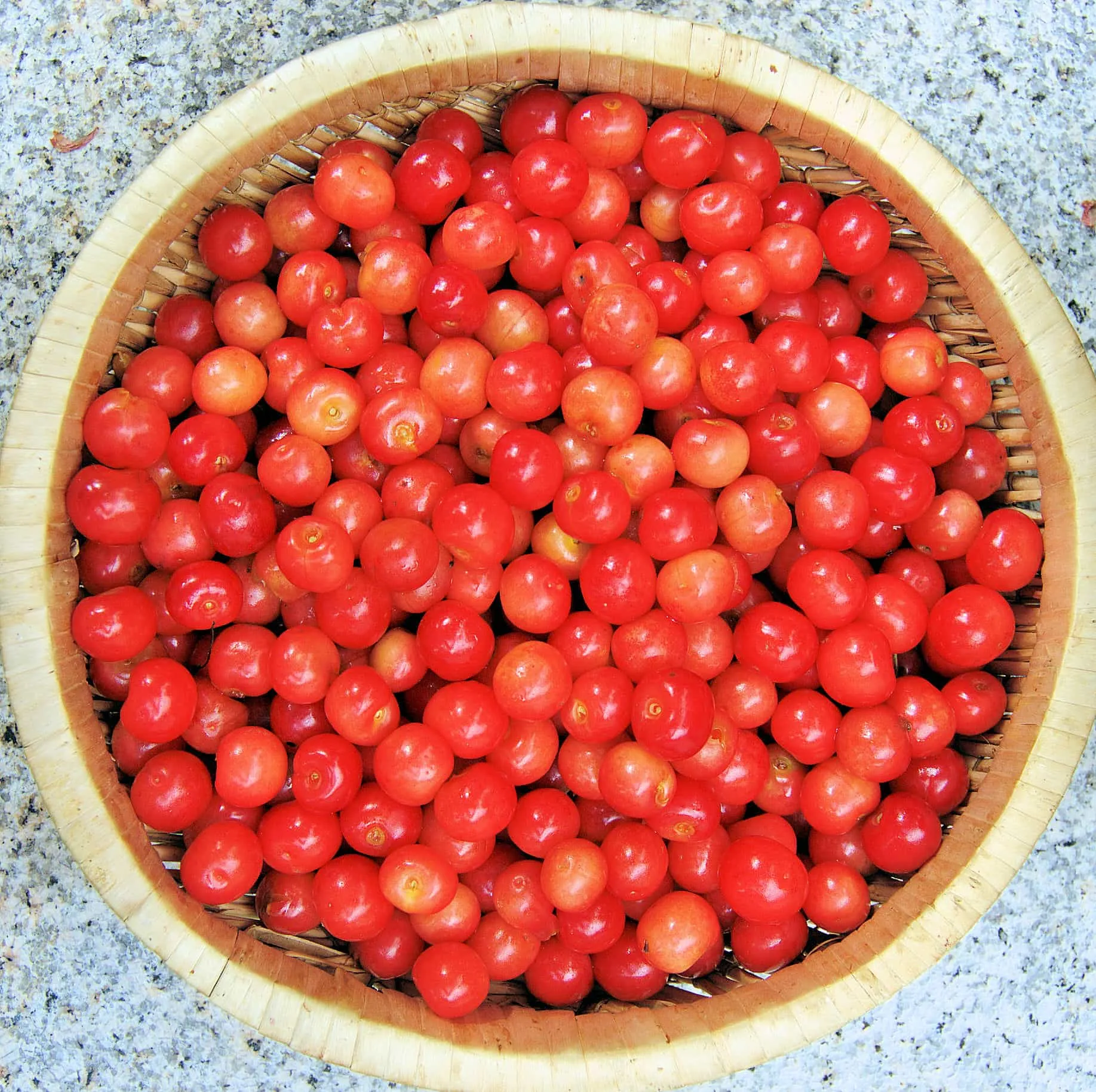 I wanted to offer you an absolute basic way to preserve this fleeting treasure trove. Cherry preserves are made with pitted whole cherries cooked with sugar and a little fruit pectin to thicken the juices.
You can either refrigerate the preserves or can them for longer storage. Visit the Ball Canning Website for directions and information on how to can the preserves.
Preserves are looser and a little less sweet than jam. You can use these preserves as a topping for toast or pancakes, spoon it over ice cream or yogurt, bake in puff pastry for a cherry turnover, or maybe just dip a spoon right into the jar for a little treat.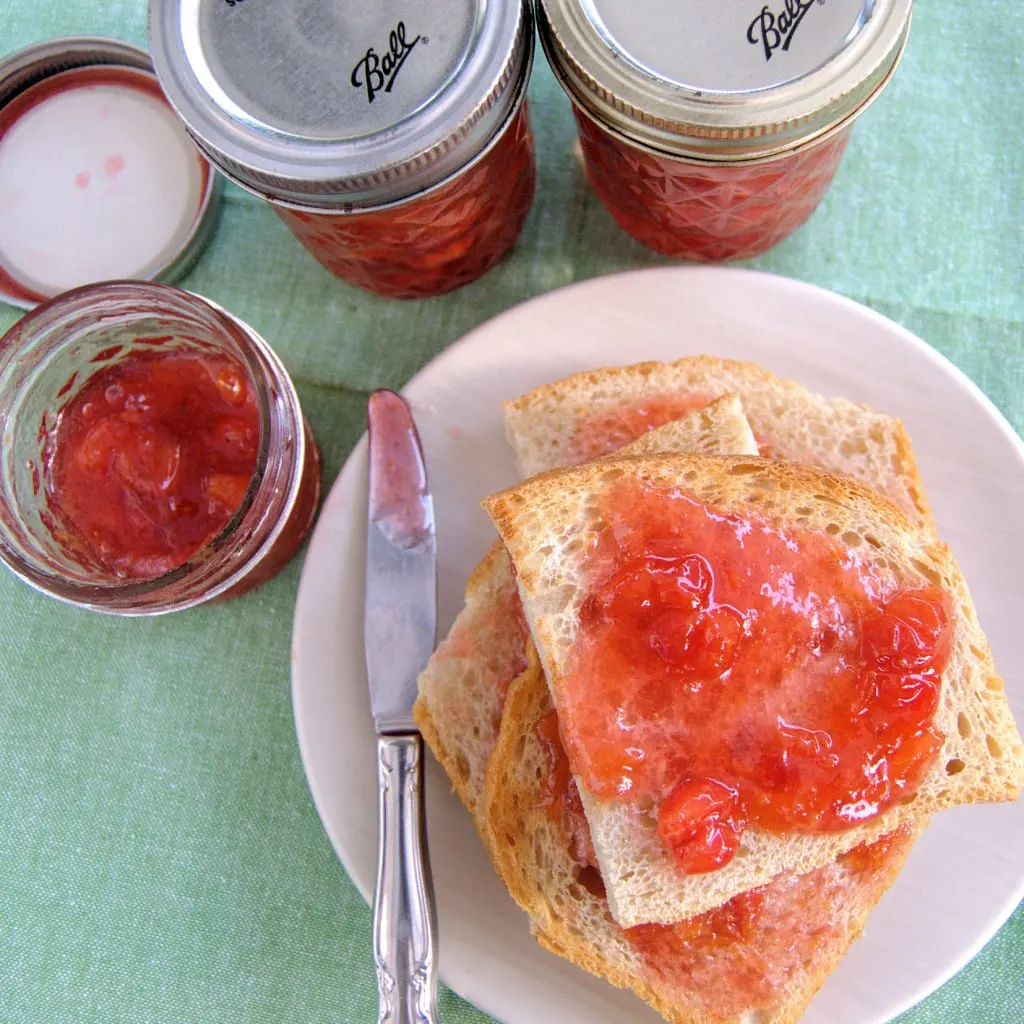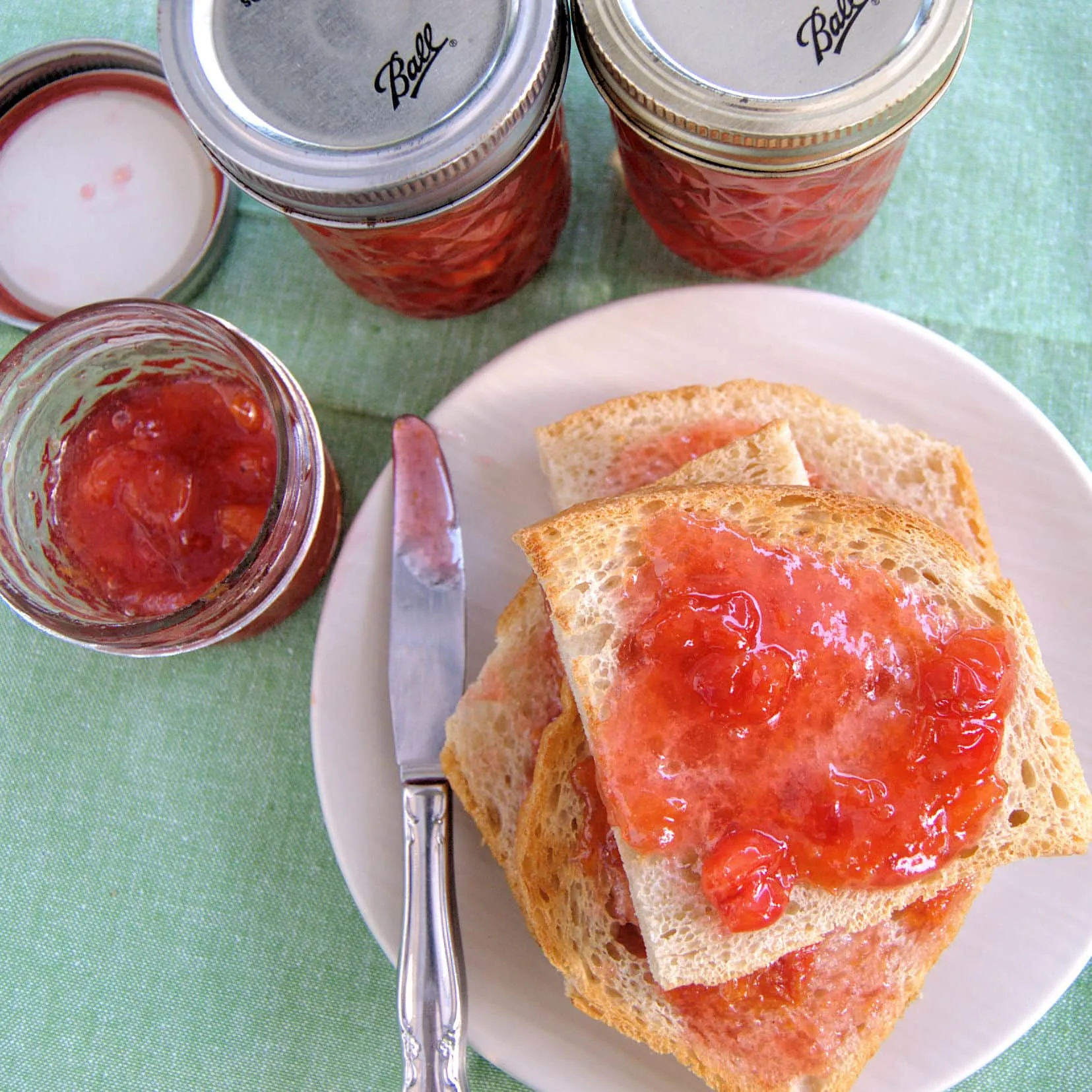 Sour Cherry Preserves
Fresh sour cherries don't last long. Preserves allow you to enjoy them year round.
Ingredients
1 # (454g) sour cherries, cleaned and pitted (weigh after pitting)
2 Tablespoons Ball Classic Pectin
1 2/3 cups (14 oz, 396g) granulated sugar
Instructions
Combine cherries and pectin in a small saucepan
Bring to a boil and add sugar
Allow the preserves to boil vigorously for 1 full minute, stirring constantly
Ladle hot preserves into hot andsterilized canning jars
Process the jars in a hot water bath for 10 minutes for long term storage
Notes
The preserves can be refrigerated for a week or two or processed in sterilized canning jars for longer storage. See the Ball Canning Website for information and directions for home canning.