Ever see those cute little kumquats in the grocery store and wonder what to do with them? Should you eat them out of hand, cook them, bake with them? Well, the answer to all three of those questions is, yes! I'll get you started with this simple and versatile Kumquat Chutney recipe.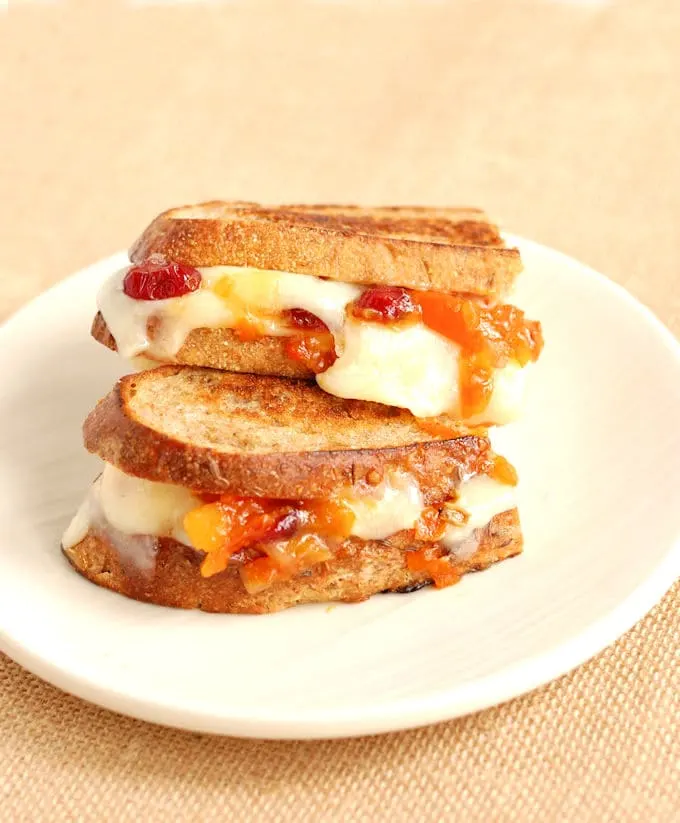 You can eat kumquats out of hand, skin and all. In fact, the skin of the kumquat is sweeter than the flesh so when you eat the whole fruit you get the full sweet/tart flavor. Kumquats are also wonderful to cook with because the sweet/tart flavor works in both sweet and savory dishes.
I was always aware of chutney as an accompaniment to spicy Indian food. When I worked in a British tea shop I was introduced to chutney as a condiment for sandwiches and as a component of a "Ploughman's Lunch". I created this Kumquat Chutney recipe to go along with our Easter dinner. We were serving both ham and turkey and I thought the chutney could liven up the turkey and compliment the smokey flavors of the ham.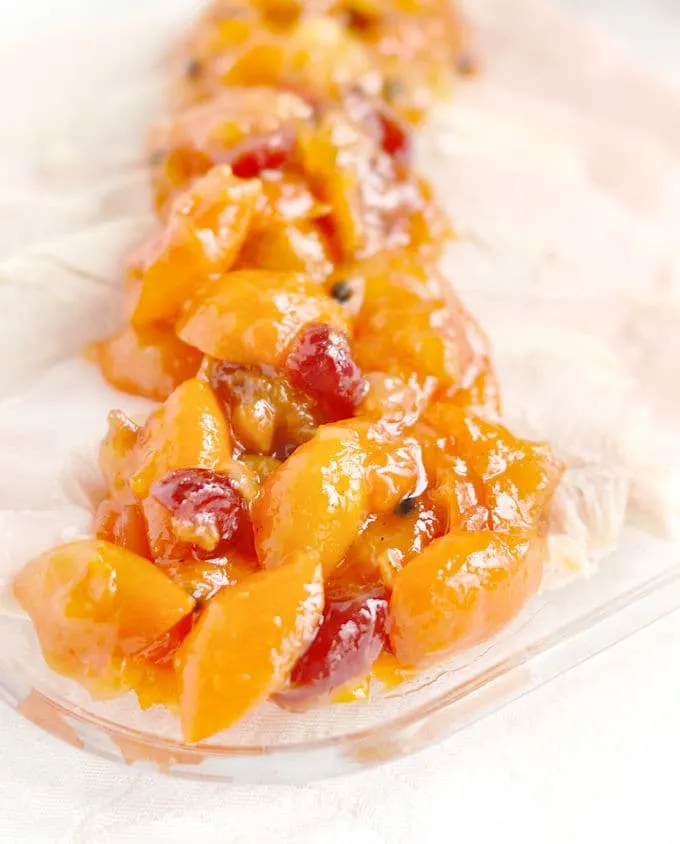 Chutneys are great to have on hand because they are so versatile. Use chutney to dress up a simple grilled chicken breast or piece of fish. I like chutney on a grilled cheese sandwich or as an accompaniment to a cheese platter.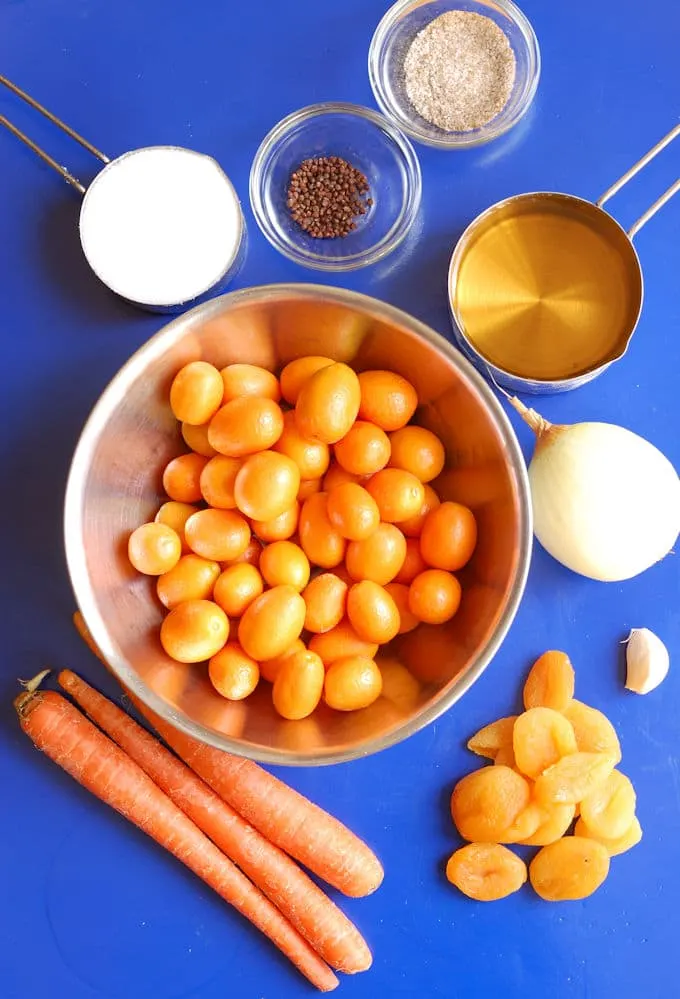 Chutney is wonderfully easy to make and Kumquats are a great choice for chutney because the sweet and sour fruit is perfect with the strong flavors. For this recipe I used carrots because I thought the sweetness of the carrots would work well with the kumquats and, frankly, that's what I had in the refrigerator. Dried apricots added texture and sweetness and I threw in a few dried cranberries for color and to add another sweet-tart component.
You can improvise the mixture of fruits, vegetables and spices based on your taste and what you've got available. I left the Grains of Paradise whole because I love the little burst of flavor when you bit down on them. You can use whole peppercorns or cracked pepper instead. (Check out my Rum Raisin Bread Pudding recipe for another way to use Grains Of Paradise.)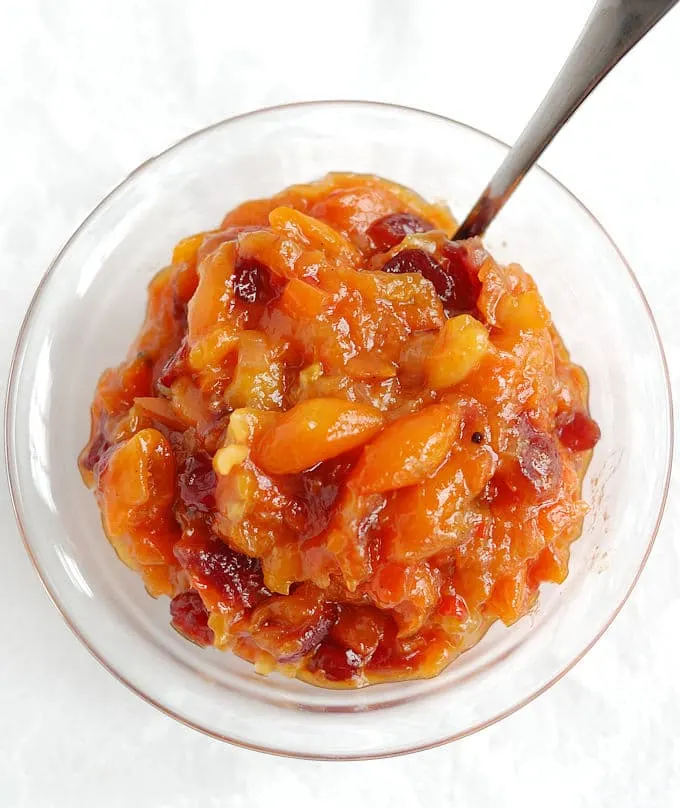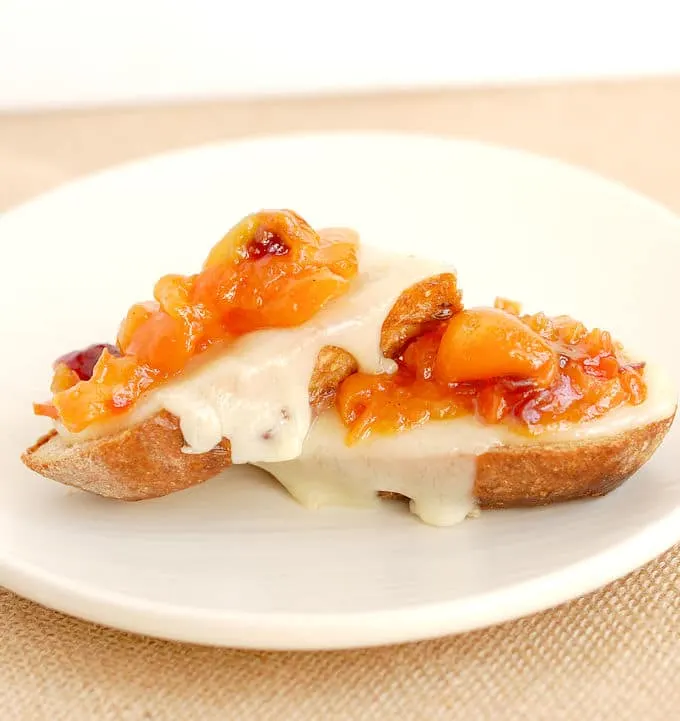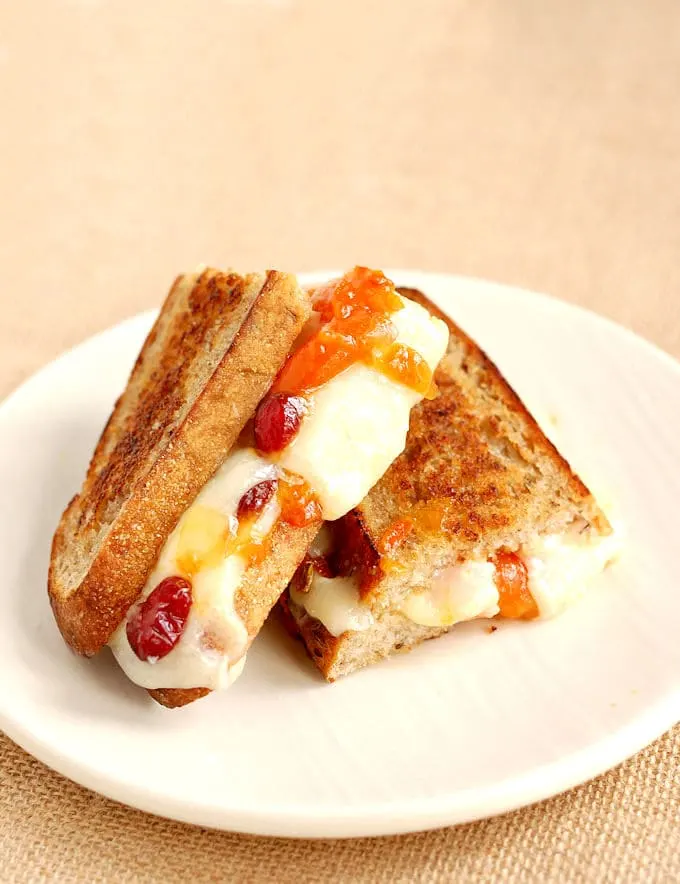 Like a jam or relish, chutney will keep for several months in the refrigerator.

Kumquat Chutney
Total Time:
1 hour
15 minutes
Sweet, sour, spicy and delicious.
Ingredients
2 dry pints (1 pound, 448g) kumquats, sliced- seeds removed
2 medium carrots, shredded (about 1 cup shredded)
1/3 cup dried apricot halves, chopped
1/3 cup dried cranberries
1 small chili (optional), minced
1 small onion, chopped
1 clove garlic, minced
1 cup (8 oz, 240ml) cider vinegar
1/2 cup (4 oz, 112g) granulated sugar
2 tablespoons honey
2 teaspoons kosher salt
1/4 teaspoon ground cardamom
1/4 teaspoon ground cloves
1/4 teaspoon ground coriander
1/4 teaspoon ground ginger
1/2 teaspoons grains of paradise (use black peppercorns as a substitution)
Instructions
Combine kumquats, carrots, apricots, cranberries, chili, onion, garlic and vinegar in a saucepan
Bring to a boil and simmer for 5 minutes
Add the sugar, honey, salt and spices and return to a boil
Reduce the heat and keep the chutney at a steady simmer for 45 minutes until the kumquats are quite soft and the mixture has thickened to the consistency of a jam.
Add a little water if the chutney gets too thick before the fruit is cooked
The chutney will continue to thicken as it cools
The chutney will keep for several months in the refrigerator (I store it in a mason jar)