Lemon curd is just the beginning. Fruit curds can be made with citrus fruit, mango, passion fruit, and others. Easy to make and so versatile in the kitchen.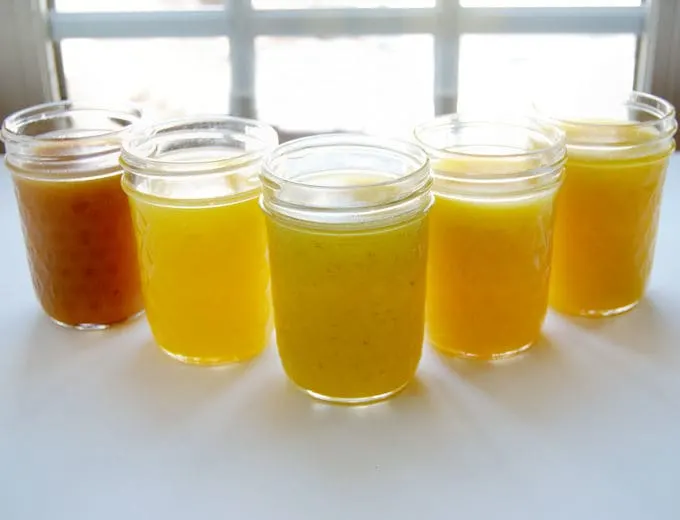 My custom cake business, Cake Art Studio, had a fairly large menu of cake flavors. One of the most popular was "Luscious Lemon"- lemon cake layered with lemon curd and lemon mousse. It takes a lot of lemon curd to fill a 5 tier wedding cake, so we made quarts and quarts of the stuff. Of course this means zesting and juicing lemons by the case. I always felt bad if I got a new intern and one of their first jobs was to zest the lemons. They probably thought it was some kind of mean initiation.
For something with such a frankly unappealing name, curd is one of my favorite go-to ingredients for a wide variety of desserts. I mentioned that I use it as a cake filling, but curd also makes a great tart or pie filling, can be used as the base for mousse or to sandwich French Macarons, is traditional on a scone with clotted cream and is insanely decadent warmed up and poured over ice-cream.
Citrus juices make great curd, but passion fruit is one of my favorites. The floral tropical flavor really comes through. For my business I buy frozen passion fruit juice. Unfortunately, that's not something you're likely to find in the grocery store. You can juice the fresh fruit. It's a bit of work, and passion fruits can be a little expensive, but if you're looking to make a tart or cake with an unusual flavor, I think it's well worth the effort.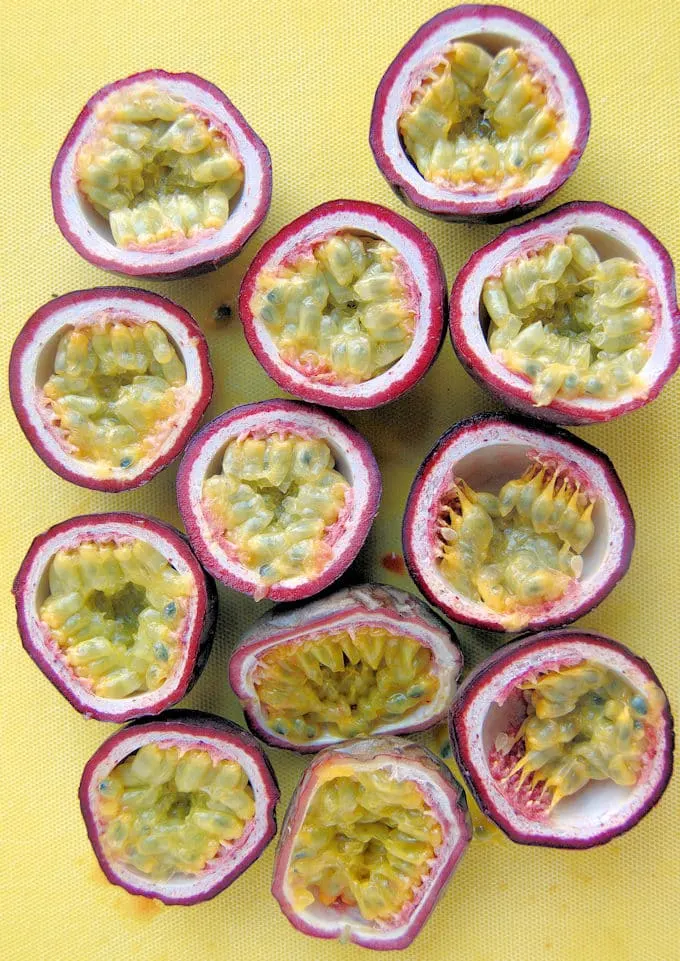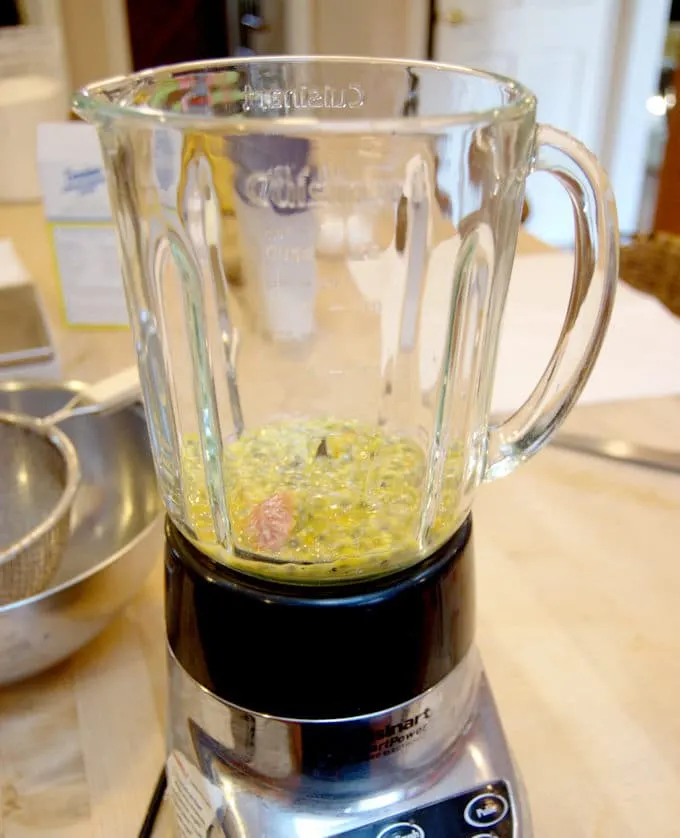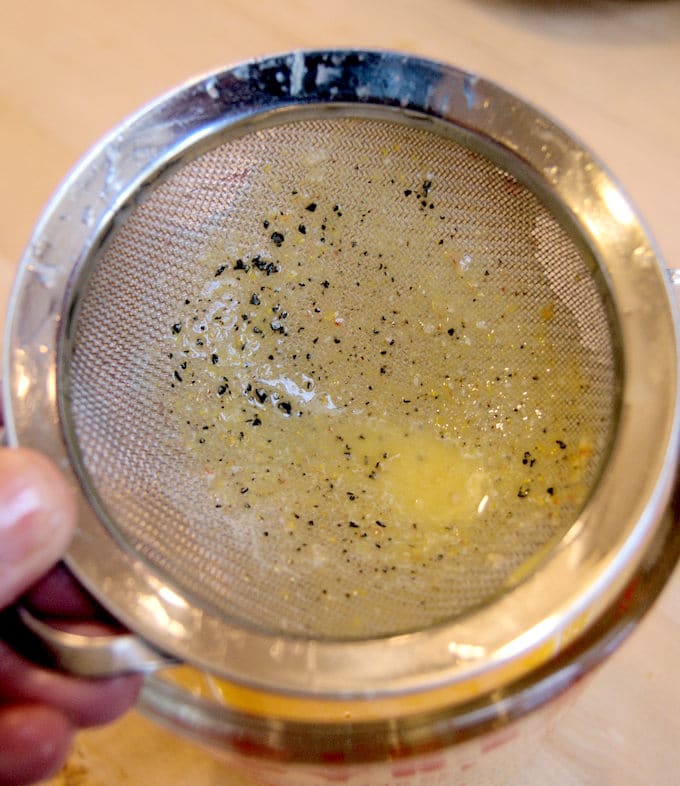 I use the same basic recipe for all my fruit curds, just changing the amount of sugar based on which fruit I'm using. The gelatin is optional. Instructions for blooming gelatin can be found here. If you're using the curd for a spread or sauce you don't really need the gelatin. Use the gelatin when you don't want the curd to be too oozy, like in a cake or tart that will be sliced.
The curd will start out with a watery consistency and have a fine white foam on top. As it cooks it will thicken, the white foam will dissipate and the curd will become more translucent. Cook until the curd is very steamy, but not boiling, and it coats the spatula or spoon.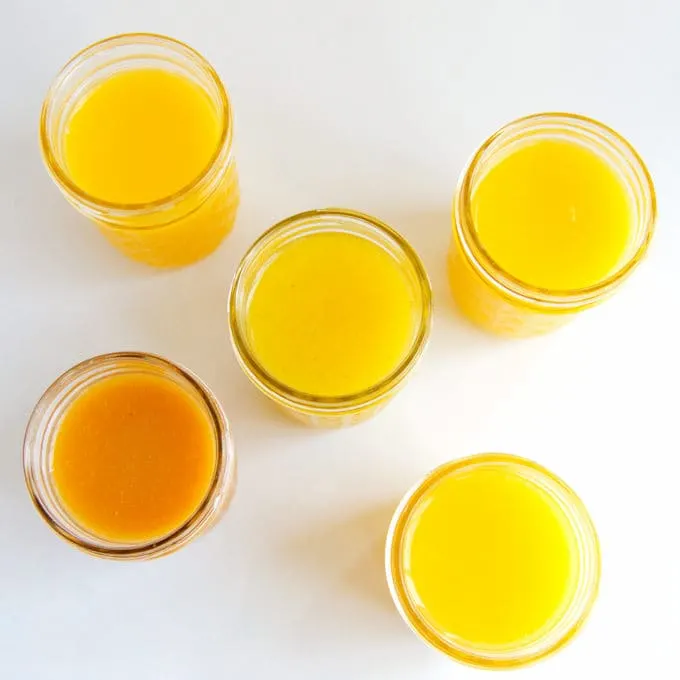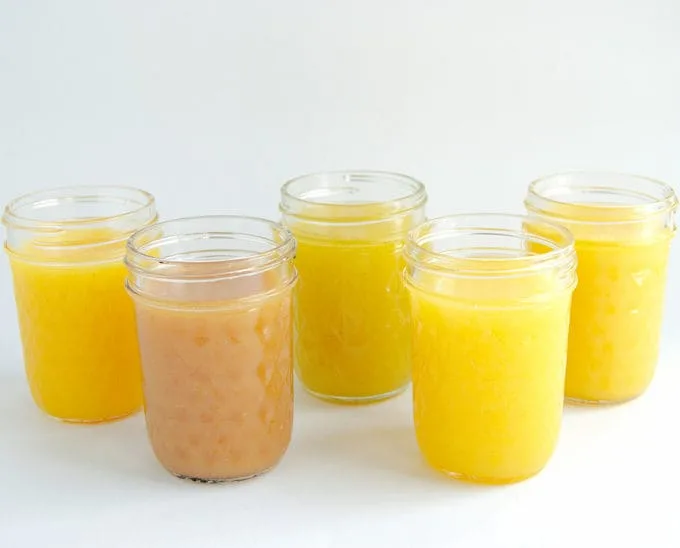 The recipe makes about 3 cups of curd.

Lemon Curd & Fruit Curds
Yield: 3 cups

Prep Time: 15 minutes

Cook Time: 15 minutes

Total Time: 30 minutes

Lemon curd is just the beginning. Fruit curds can be made with citrus fruit, mango, passion fruit, and others. Easy to make and so versatile in the kitchen.
Ingredients
1 1/2 teaspoons gelatin powder (optional)
1 1/2 cups (12 oz, 336g) granulated sugar
3 eggs
1/2 cup (4 oz, 120ml) lemon juice from about 3-4 lemons
Finely grated zest from all the lemons
Pinch of salt
6 tablespoons (3 oz, 84g) unsalted butter, cut into 1" chunks
Instructions
Lemon Curd
If you are using the gelatin, bloom in 2 tablespoons cold water in a medium size bowl. Set aside.
Thoroughly whisk together the sugar and eggs in a medium saucepan. Add the lemon juice, zest and salt.
Place the butter on top of the bloomed gelatin. Put a fine mesh sieve over the bowl and keep it near the stove.
Heat the egg/juice mixture over medium low heat, stirring constantly. You must be sure to keep stirring across the entire bottom and corners of the pot so the custard does not have a chance to stick. The mixture will start out opaque with a fine white foam over the surface. As it heats up the curd will thicken, become more translucent and the foam will disappear.
Cook until the curd will coat the back of a wooden spoon and is almost to a boil (about 195°F).Don't allow it to come to a full boil.
Immediately remove from the heat and pour through the sieve over the butter and (optional) gelatin. You can skip straining the curd if you like the bits of zest in the curd. Sometimes I leave it in if I want the color.
Stir until the butter and gelatin are melted and thoroughly incorporated. Cover the bowl with plastic wrap and cool a bit before putting in the refrigerator.
Refrigerate until completely cooled. If using gelatin, allow it to sit 8 hours or overnight to gel.
Variations:
Lime, Orange, Blood Orange, Pink Grapefruit,
1/2 cup of juice (about 3-4 limes, 2-3 oranges, 1 grapefruit)
1 1/4 cup (10 oz) granulated sugar
Zest from the fruits
Passionfruit Curd
1/2 cup juice (6 fruits plus 1/4 cup water)
1 1/4 cups ( 10oz, 280g) granulated sugar
Juice of 1/2 a lime
Notes
The curd will keep for a couple of weeks in the refrigerator and can be frozen for several months.

If you're using the curd to fill a tart or cake the gelatin will help it keep it's shape as it's cut. If you're using it as an ice-cream topping or as a spread you can leave the gelatin out.

This same recipe can be made with any fruit juice. The amount of sugar can be adjusted according to how sweet the fruit is.
Recommended Products
As an Amazon Associate and member of other affiliate programs, I earn from qualifying purchases.