Sourdough Scones have a special flavor and the perfect scone texture. A proper scone should neither be too biscuit-y nor too muffiny, but should fall somewhere between the two. A little sourdough discard is all you need to make the best scones ever.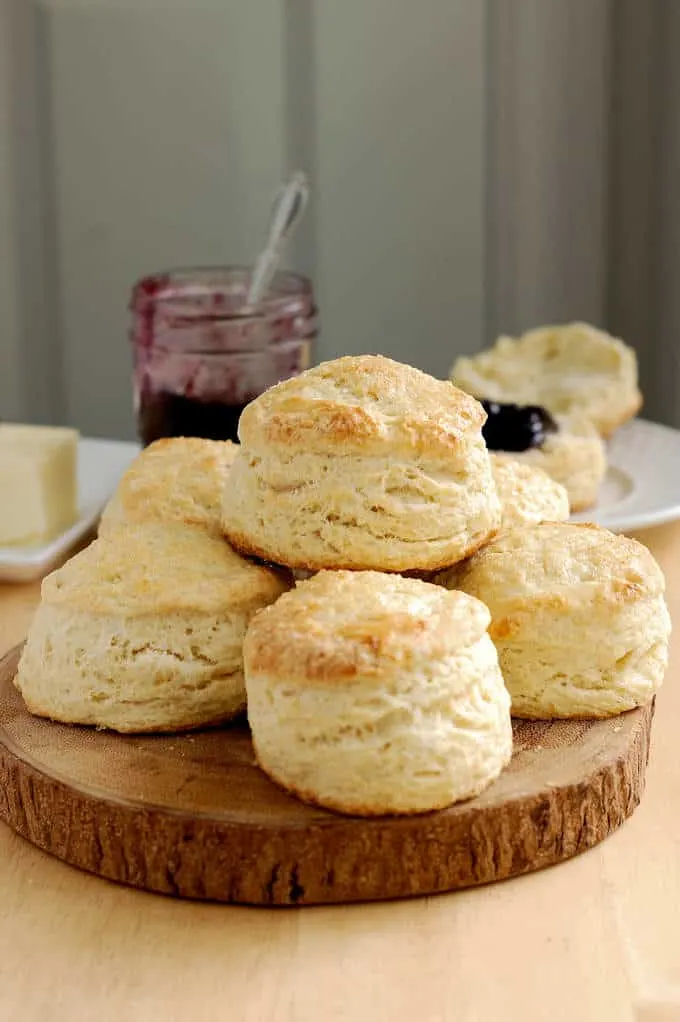 As I mentioned in my post for English Scones, my basic scone recipe is adapted from a recipe given to me by a British mum. I used that recipe for 7 years when I worked in a British tea shop.
I made adjustments to the original recipe so it could work in a US kitchen with US ingredients and measurements. I can tell you I get great feedback from everyone who tastes these scones.
Now, I've made these scones even better by adding a little sourdough discard to the recipe.
If you don't already have one, I can show you how to make a sourdough starter and how to feed a sourdough starter.
How to make Sourdough Scones:
To create a Sourdough Scone from a basic scone recipe just replace 1 cup of the buttermilk with a cup of unfed sourdough starter, aka, sourdough discard.
Use fresh buttermilk. The tangy flavor and tenderizing acidity works perfectly with the sourdough discard to make these the best scones ever.
I like to mix scones by hand. Mixing by hand ensures that you won't over mix the dough and form too much gluten.
Pat the dough out by hand instead of using a rolling pin. This also ensures that the dough won't be over worked.
As soon as you add the buttermilk/discard to the dry ingredients, the baking powder is activated.
To work ahead, mix the recipe until the point where you add the buttermilk. Later you can mix the dough, roll, cut and bake.
Scones are best the day they are baked. Leftovers can be frozen for up to 3 months. Defrost and then warm in the oven to get the best texture.
Scroll through the step by step photos to see how to make Sourdough Scones: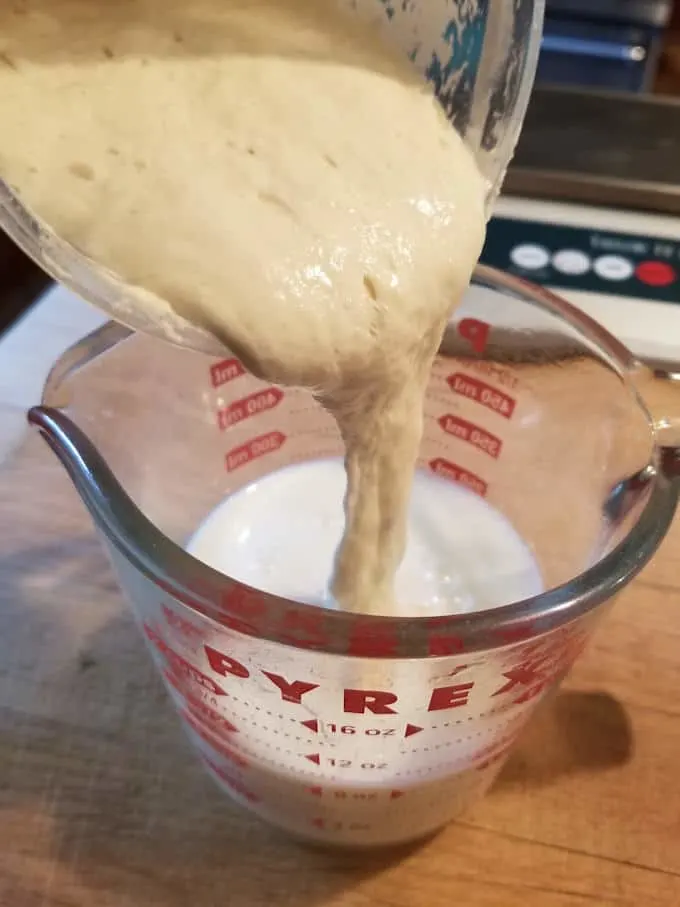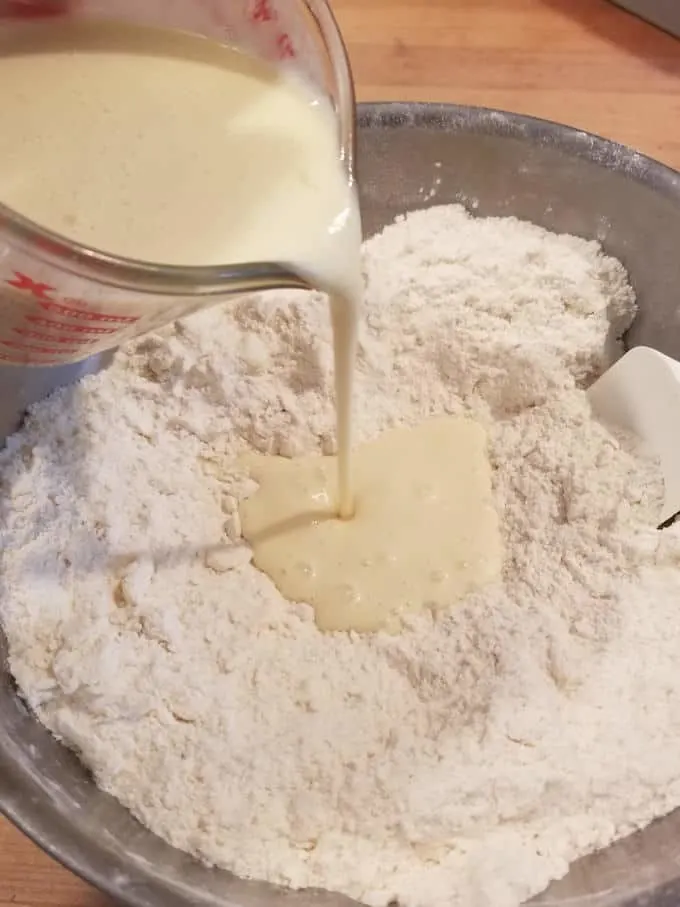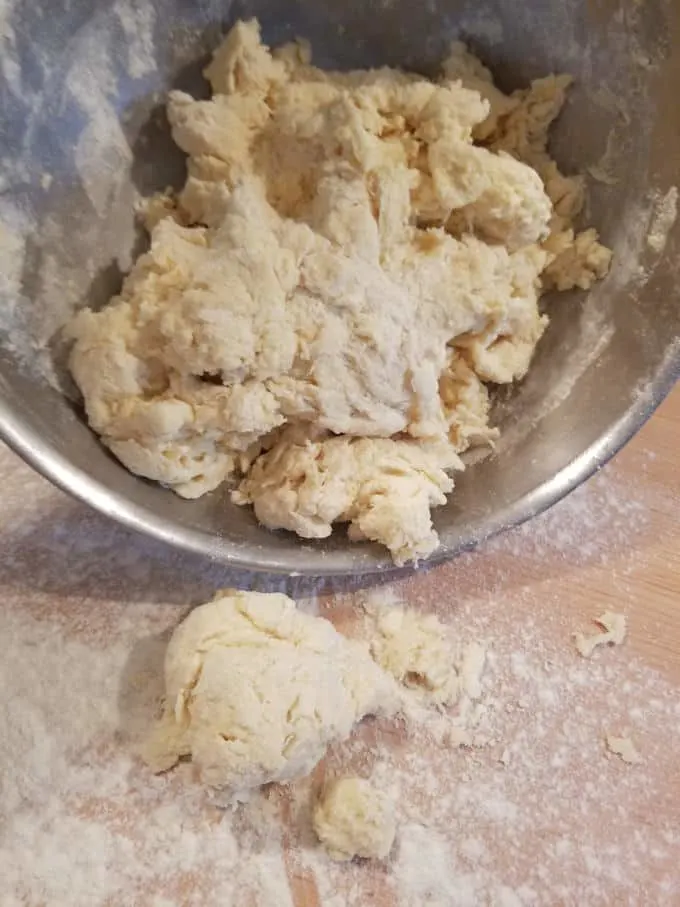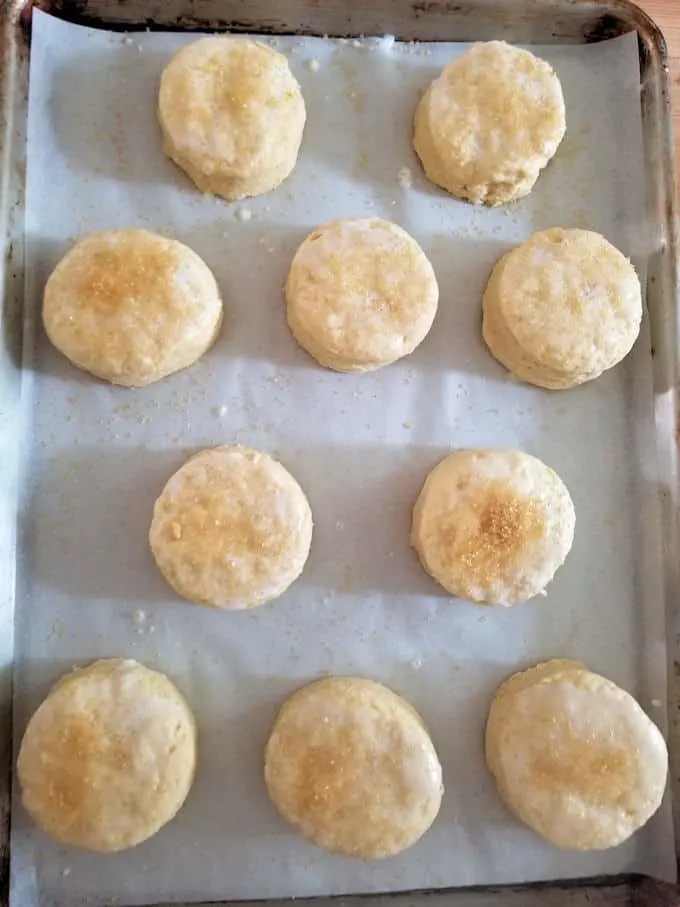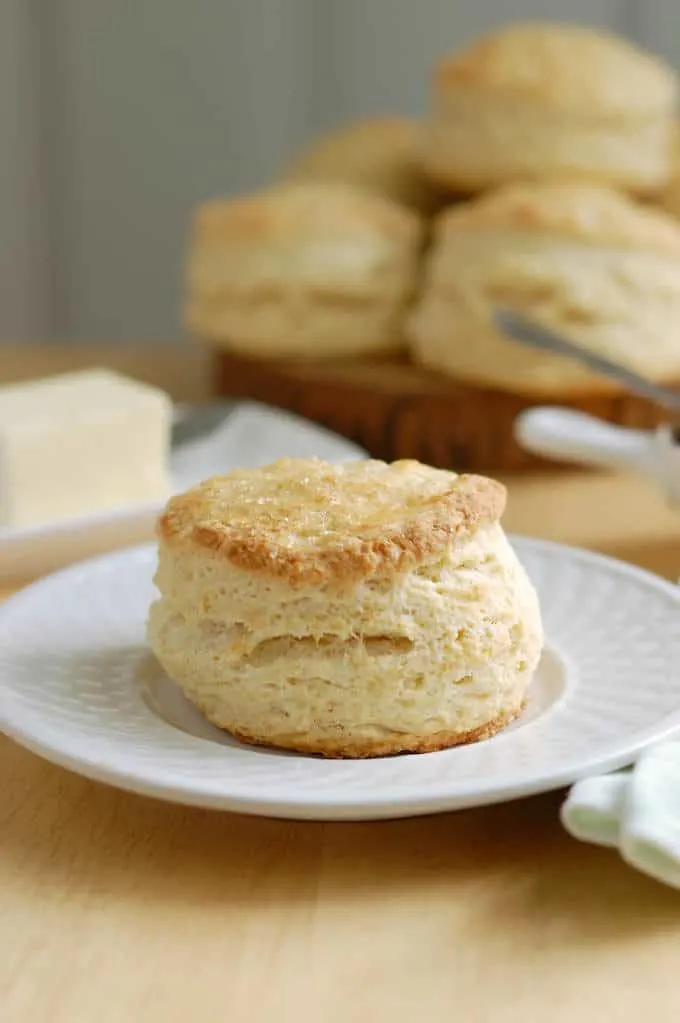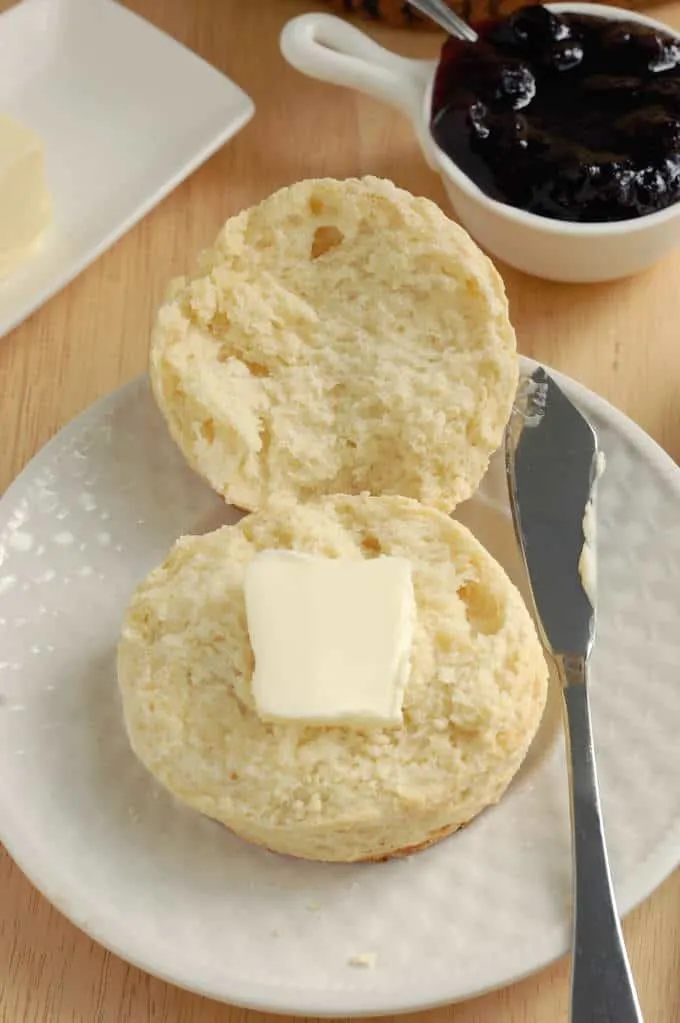 Since you've got your starter fed, peruse the entire list of My Best Sourdough Recipes. Have fun!
I know you hate to throw away that sourdough discard. Check out these recipes that use sourdough discard.
If you love this recipe as much as I do, I'd really appreciate a 5-star review.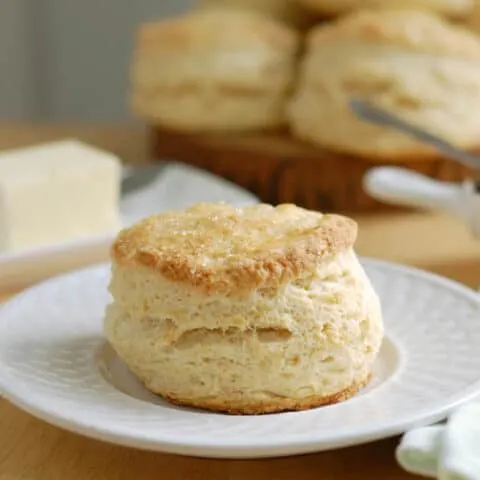 Sourdough Scones
This classic buttermilk scone is given a little flavor boost with sourdough discard.
Ingredients
4 1/2 cups (22.5oz, 630g) unbleached all purpose flour
2 tablespoons baking powder
1/2 cup (4 oz, 112g) granulated sugar
1 teaspoon salt
1 1/2 sticks (6oz, 168g) cold unsalted butter, cut into 1" chunks
1 cup (8oz, 240ml) buttermilk, plus more for brushing
1 cup (8oz, 240ml) sourdough discard (100% hydration)
2 eggs
Demerara Sugar for sprinkling
Instructions
Preheat the oven to 375°F. Line two 1/2 sheet pan with parchment paper or a silicone baking mat.
In a large mixing bowl, whisk together the flour, baking powder, sugar and salt and. Toss in butter chunks. Mix in the butter until the bits are the size of a pea.
Whisk together the buttermilk, sourdough discard and eggs. Add the buttermilk mixture to the dry ingredients all at once and mix until just barely combined. Some loose flour may remain at the bottom of the bowl. DON'T OVER MIX.
Dump the dough onto a floured surface and finish kneading by hand just until all the loose flour is absorbed. Use your hands to pat the dough until it is 3/4" thick. Use a 2.5"-3" biscuit cutter to cut scones. Re-roll the scraps and continue cutting until all the dough is used.
Line the scones onto the prepared baking sheet, leaving 1" space between. Brush the tops of the scones with buttermilk and sprinkle with Demerara or granulated sugar.
Bake on the middle racks of the oven, flipping the trays after 10 minutes (see note).
The scones are ready when they are golden brown and sound hollow when the bottom is tapped. Total baking time 15-20 minutes.
Notes
If the bottoms of the scones are browning very fast you can slide another sheet pan under the pan half way through baking.
To make ahead you can bake and freeze the scones. Defrost and warm in the oven to serve.
Recommended Products
As an Amazon Associate and member of other affiliate programs, I earn from qualifying purchases.