Want the perfect breakfast treat? Date & Spice Scones are delicious, easy to make and completely addictive.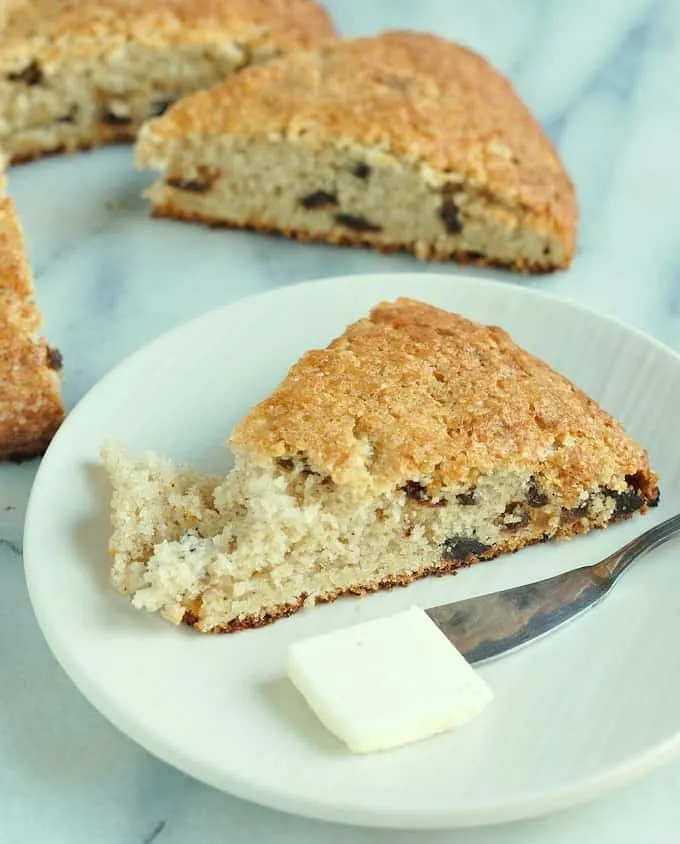 When I baked for a British tea shop I made hundreds of scones each week. Raisin, lemon and cherry scones were always on the menu, and I would also make a "special scone" each week. The special might be seasonal like Gingerbread Scones, or whatever I dreamed up that week. The special flavors were always a variation of my Raisin Scone recipe. That recipe produces a scone that's not too sweet and is meant to be topped with butter, jam or clotted cream.
And Now for Something Completely Different…
These Date & Spice Scones are made from a completely different recipe than the Raisin Scones. Compared to the Raisin Scones, this recipe has more sugar, more butter, more liquid and a little more baking powder. So of course these scones are a little sweeter, lighter and moister than the raisin scones. Because the dough is so soft it's easier to form the dough into a disc and cut the scones as wedges rather than using a biscuit cutter for rounds.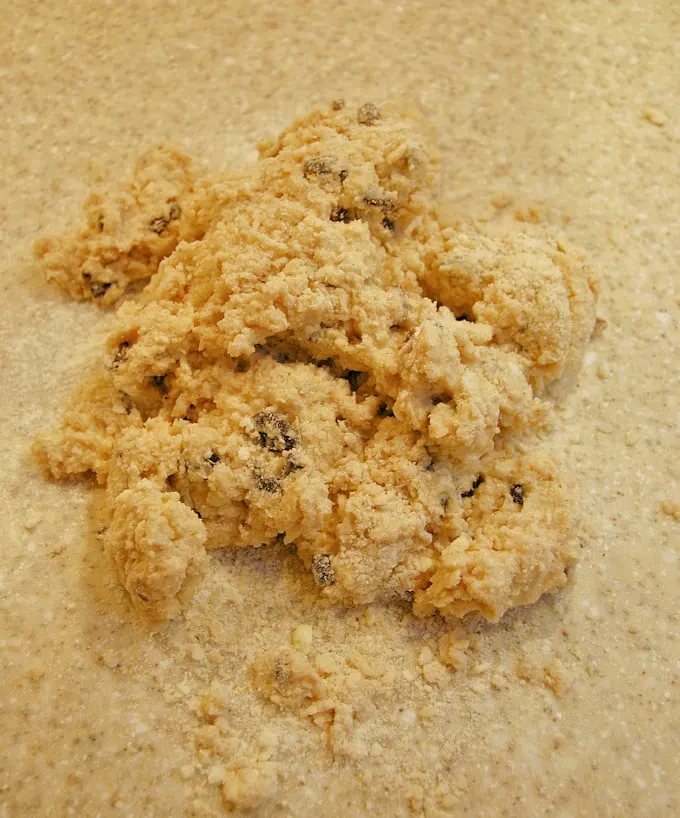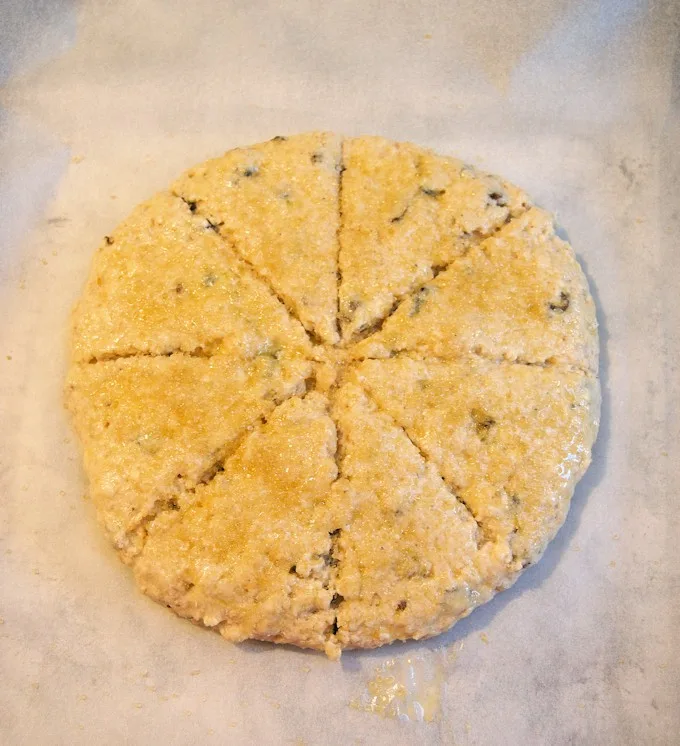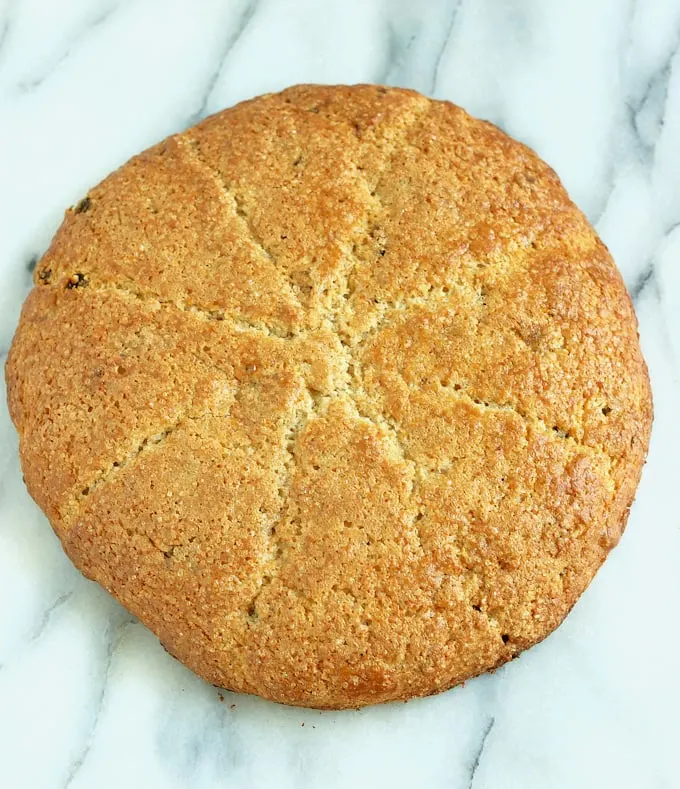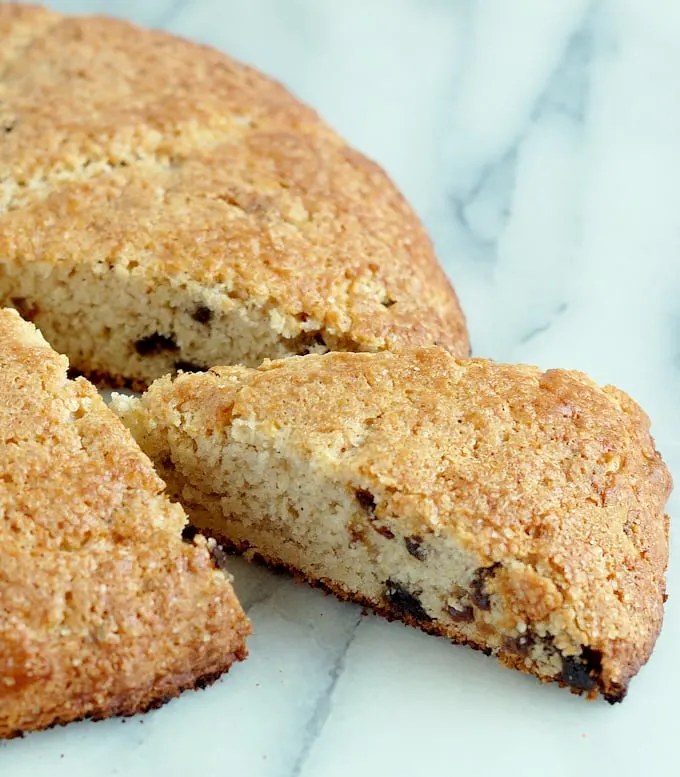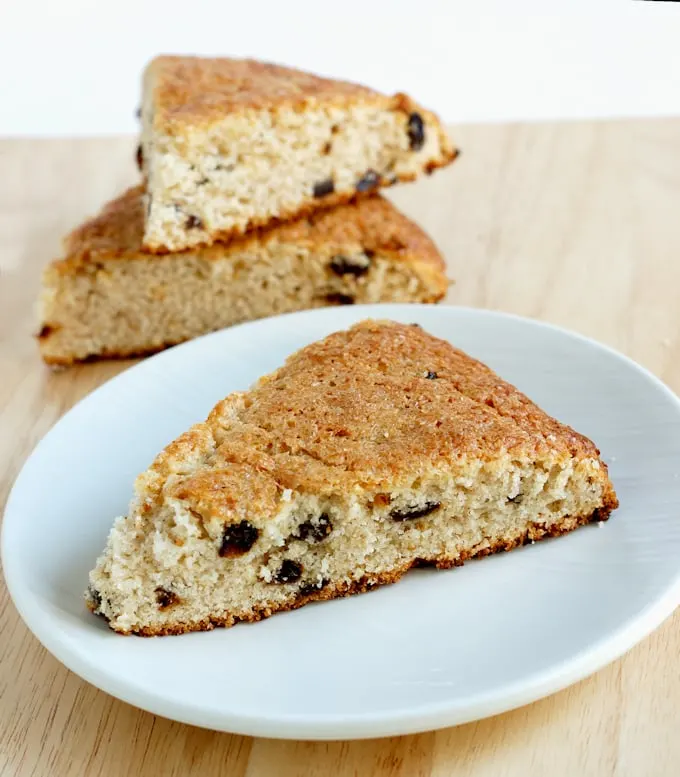 This dough comes together in mere minutes and bakes in under 30. Less than an hour after rolling out of bed you can have warm Date & Spice scones for breakfast. No need to slather on the butter or clotted cream, these babies are perfect au naturale.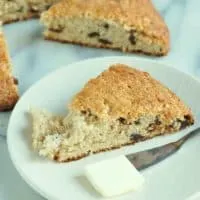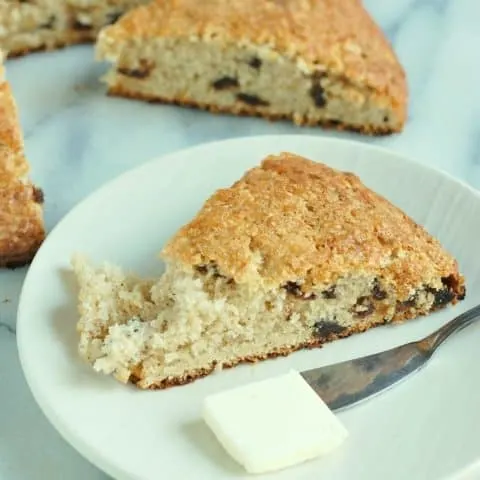 Date & Spice Scones
Ingredients
2 cups (9 oz, 260g) all purpose flour
1 Tablespoon Baking Powder
1/2 teaspoon salt
1/2 teaspoon ground cinnamon
1/4 teaspoon ground ginger
1/4 teaspoon ground cloves
1/4 teaspoon ground nutmeg
1/4 teaspoon ground cardamom
3/4 cup (6 oz, 170g) granulated sugar
1/2 cup (4 oz, 115g) unsalted butter
1/4 cup (1oz, 35g) raisins
1/3 cup (2 oz, 55g) Dried Chopped Dates
1 cup (8 oz, 200 ml) milk
1 egg for egg wash
Demararra sugar for top
Instructions
Preheat the oven to 375° F.
Sift together flour, baking powder, salt, spices and sugar in a mixer bowl.
Using either your fingers or a paddle attachment on your mixer, cut in the butter until the bits are the size of a pea.
Toss the raisins and dates into the mixture.
Add the milk all at once and mix just until the flour is moistened
Dump the dough onto a floured surface and knead 8-10 times to bring the dough together.
Pat the dough into an 8" round.
Score the round into 8 wedges.
Brush with eggwash and sprinkle with Demararra or granulated sugar.
Bake until golden brown and a toothpick inserted in the center comes out clean (see note).
Allow the scones to cool for 5 minutes then use a serrated knife to cut into wedges.
Notes
If the bottom is browning too much you can slide another sheet pan under half way through baking.