Want the perfect breakfast treat? Date & Spice Scones are delicious, easy to make and completely addictive.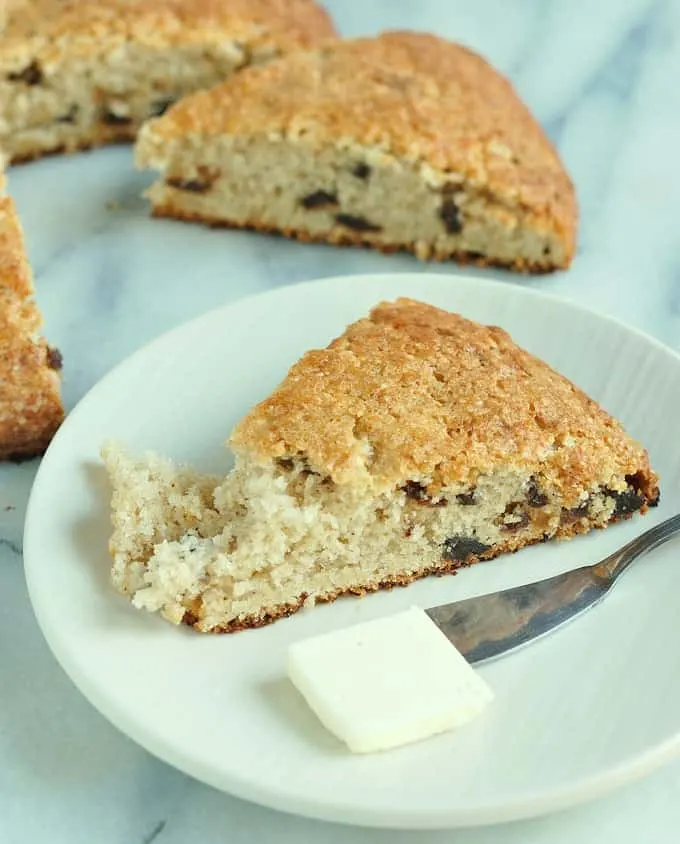 When I baked for a British tea shop I made hundreds of buttermilk scones each week. Raisin, lemon and cherry scones were always on the menu, and I would also make a "special scone" each week.
The special might be seasonal like Gingerbread Scones, Cranberry Orange Scones, or whatever I dreamed up that week.
Scroll through the process photos to see how to make Date & Spice Scones.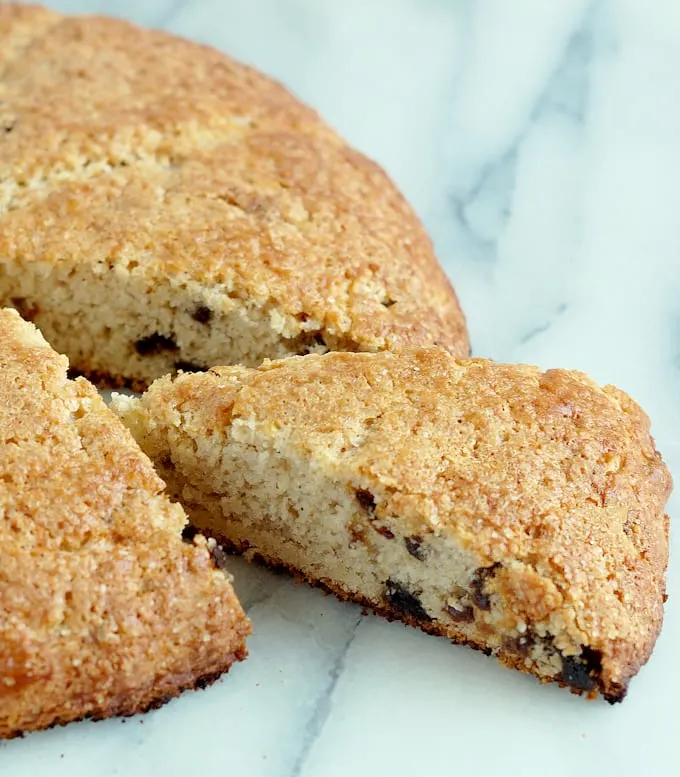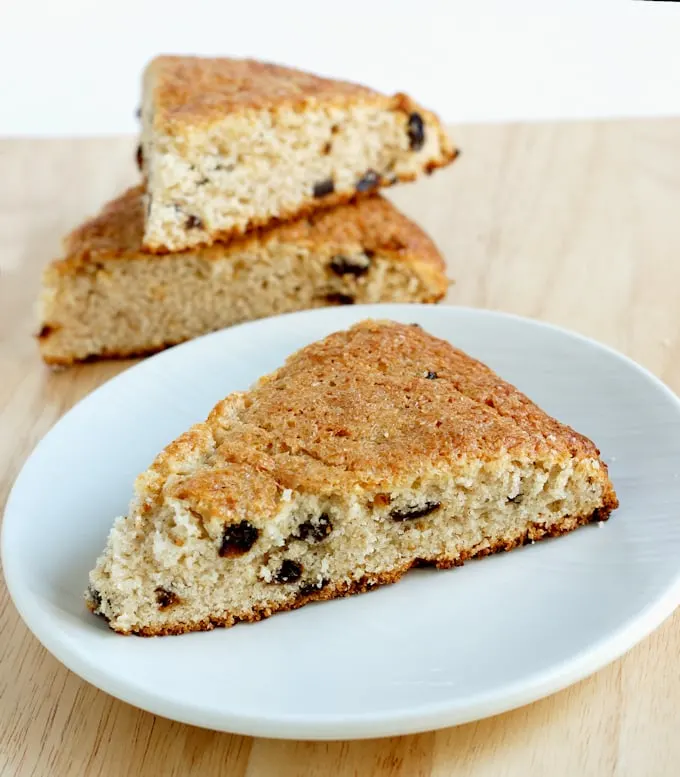 This dough comes together in mere minutes and bakes in under 30. Less than an hour after rolling out of bed you can have warm Date & Spice scones for breakfast. No need to slather on the butter or clotted cream, these babies are perfect au naturale.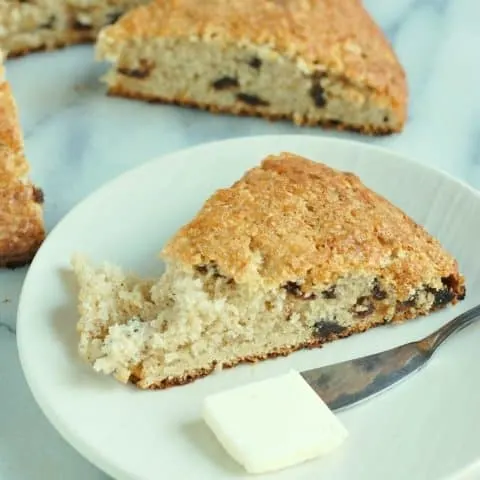 Date & Spice Scones
Date & Spice Scones scones are a little sweeter, lighter and moister than many other scones.
Ingredients
2 cups (10 oz, 280g) all purpose flour
1 tablespoon baking powder
1/2 teaspoon salt
1/2 teaspoon ground cinnamon
1/4 teaspoon ground ginger
1/4 teaspoon ground cloves
1/4 teaspoon ground nutmeg
1/4 teaspoon ground cardamom
3/4 cup (6 oz, 170g) granulated sugar
1/2 cup (4 oz, 115g) unsalted butter, cool
1/4 cup (1oz, 35g) raisins
1/3 cup (2 oz, 55g) dried chopped dates
1 cup (8 oz, 200 ml) whole milk
1 large egg for egg wash
Demararra sugar for top
Instructions
Preheat the oven to 375° F. Line a baking sheet with parchment paper or a silicone baking mat.
Sift together flour, baking powder, salt, spices and sugar in a mixer bowl. Use your fingers to work in the butter until the bits are the size of a pea. Toss the raisins and dates into the mixture.
Add the milk all at once and mix just until the flour is moistened. The dough will be quite moist so keep your hands well floured. Dump the dough directly onto the prepared sheet pan. Using well-floured hands, pat the dough into an 8" round. Lightly score the round into 8 wedges.
Brush with egg wash and sprinkle with Demararra or granulated sugar. Bake until golden brown and a toothpick inserted in the center comes out clean (see note).
Allow the scones to cool for 5 minutes then use a serrated knife to cut into wedges.
Notes
If the bottom is browning too much you can slide another sheet pan under half way through baking.
Recommended Products
As an Amazon Associate and member of other affiliate programs, I earn from qualifying purchases.