Margarita Pie!! A crunchy graham cracker crust is filled with tequila-spiked lime custard! Key Lime Pie meets your favorite cocktail. Leave out the liquor for a classic Key Lime Pie.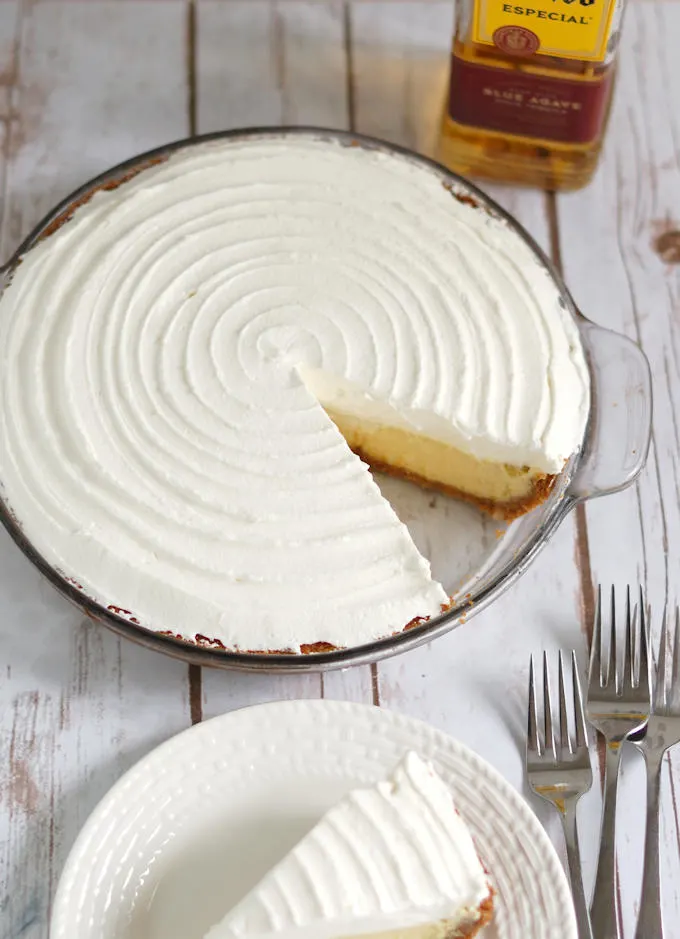 I've mentioned before that I'm not that big on mixed drinks, I'm definitely more of a wine drinker. When I do have a cocktail, it's almost always a classic Margarita. I love the flavor of tequila and prefer a simple Margarita made with good tequila, fresh lime juice and a little orange liqueur.
For my nephew's graduation party my sister asked me to make a Key Lime Pie since that's one of his favorites.
I love anything lime so was happy to make the pie, and figured I'd do something interesting with the recipe so I could post it on the blog.
How to get the right balance for a Margarita Pie.
I immediately thought that the only thing better than a creamy key lime pie, would be a key lime pie flavored like a classic Margarita.
The trick was to add enough of the liqueur so the pie tasted like the drink, but not so much that it no longer tasted like a key lime pie.
If you don't do alcohol simply eliminate the liqueur for a more classic version of Key Lime Pie.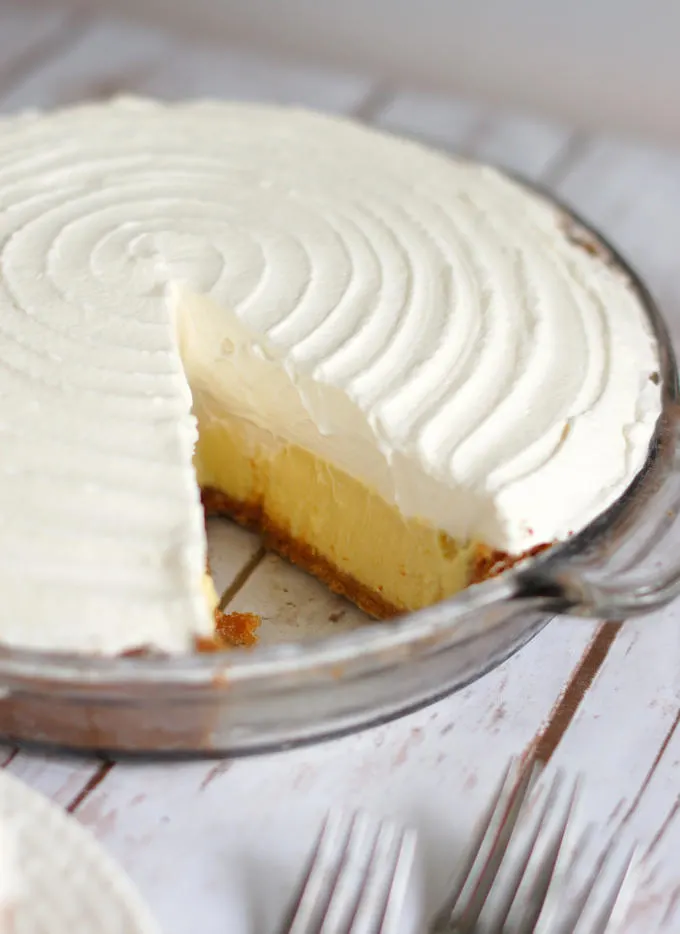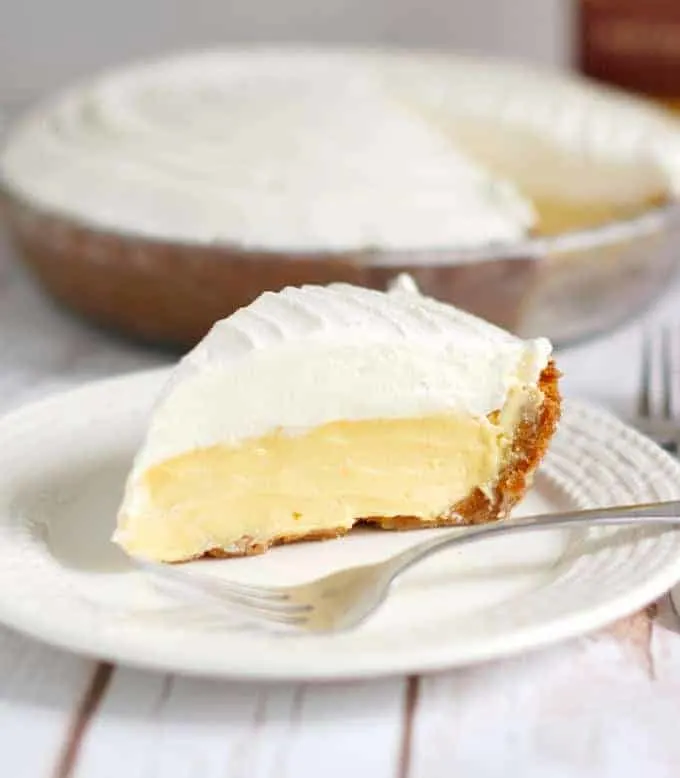 So, here it is, my Margarita Pie! The flavors were exactly as I wanted on the very first try.
Watch the recipe video to see how to make Margarita Pie.
Now that you've made this recipe what should you do with all the extra egg whites? Check out this collection of recipes that use extra whites for some great ideas.
If you love this recipe as much as I do, please consider leaving a 5-star review.
You might also like: