Margarita Pie!! A crunchy graham cracker crust is filled with tequila-spiked lime custard! Key Lime Pie meets your favorite classic margarita.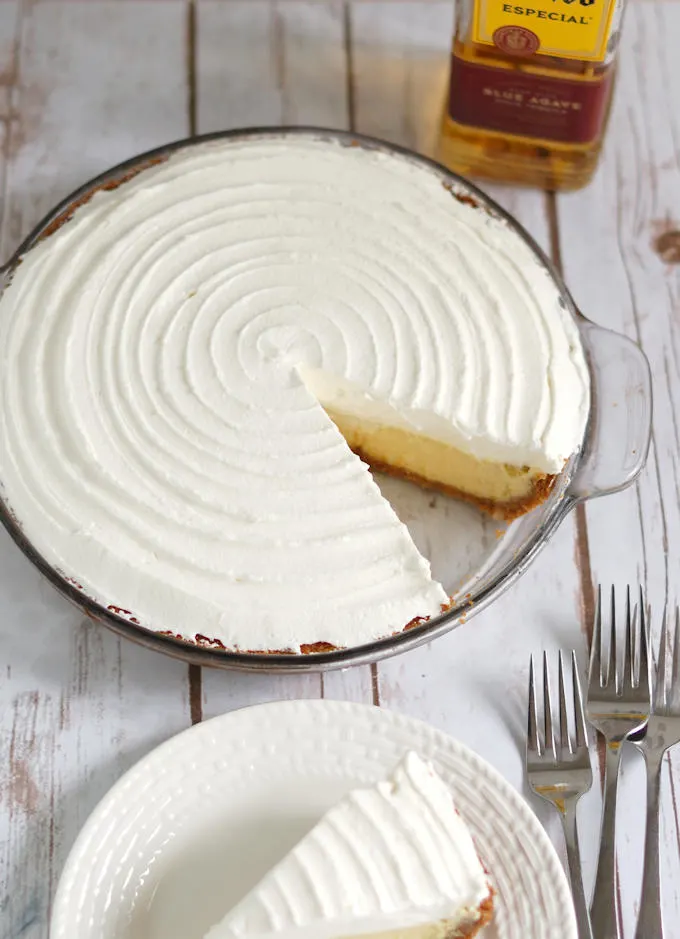 I've mentioned before that I'm not that big on mixed drinks, I'm definitely more of a wine drinker. When I do have a cocktail, it's almost always a classic Margarita. I love the flavor of tequila and prefer a simple Margarita made with good tequila, fresh lime juice and a little orange liqueur.
Any time we have a family party, surprise surprise, I bring dessert. Most of the time I just bring whatever I'm in the mood to make. For my nephew's graduation party my sister asked me to make a Key Lime Pie since that's one of his favorites.
I love anything lime so was happy to make the pie, and figured I'd do something interesting with the recipe so I could post it on the blog.
I immediately thought that the only thing better than a creamy key lime pie, would be a key lime pie flavored like a classic Margarita. The trick was to add enough of the liqueur so the pie tasted like the drink, but not so much that it no longer tasted like a key lime pie.
So, here it is, my Margarita Pie! The flavors were exactly as I wanted on the very first try. If you don't do alcohol simply eliminate the liqueur for a more classic version of Key Lime Pie.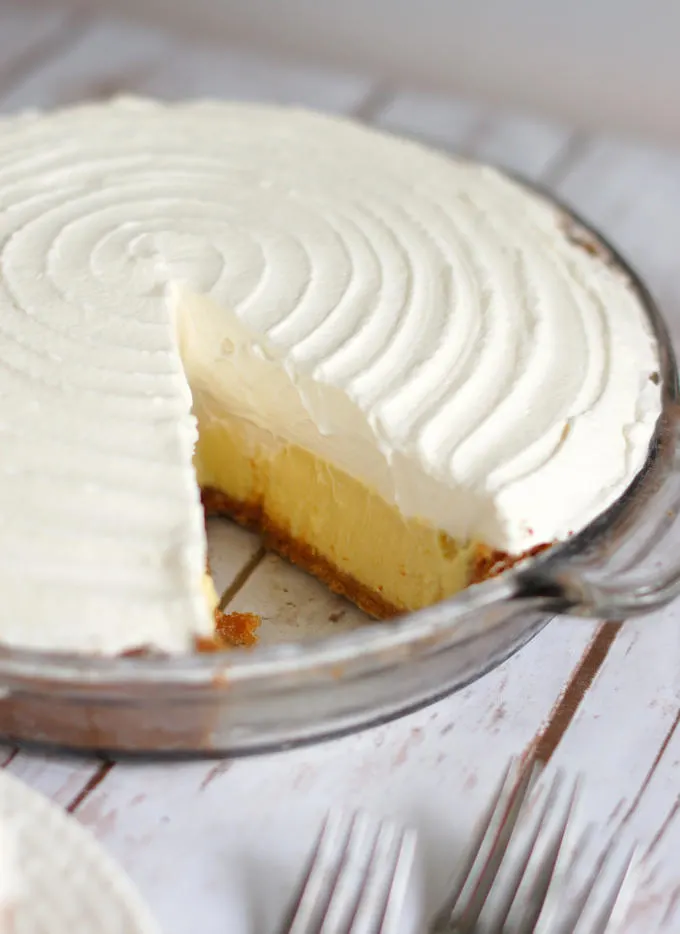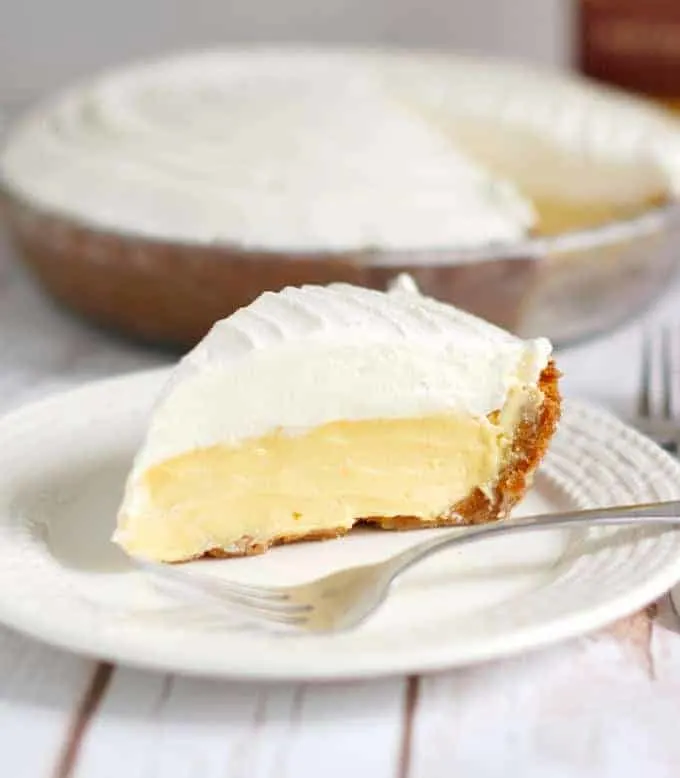 Watch the recipe video to see how to make Margarita Pie.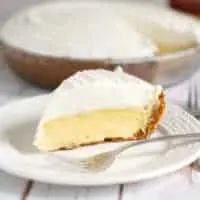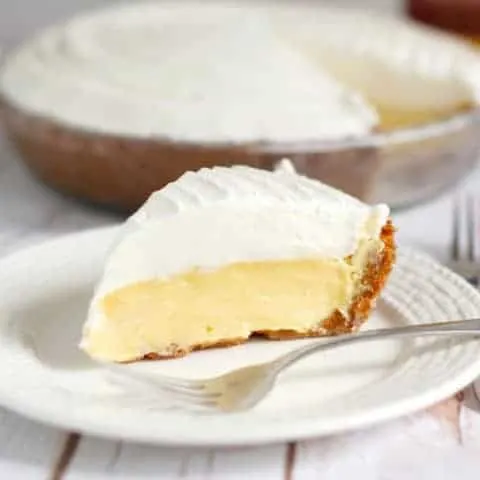 Margarita Pie
Key Lime Pie meets your favorite classic margarita in this dessert.
Ingredients
Graham Cracker Crust
3 oz (6 tablespoons, 85g) butter, melted
1 1/2 cups graham cracker crumbs (about 14 crackers)
2 oz (1/4 cup, 56g) granulated sugar
Filling
2- 14 ounce cans sweetened condensed milk
6 large egg yolks
1 cup (8 oz, 250ml) fresh lime juice (about 6-8 limes)
Zest from 2 limes
1/2 cup tequila
2 tablespoons Triple Sec or Grand Marnier
Assembly
1 1/5 cups (12 oz, 350ml) heavy cream
1/4 cup confectioner's sugar
1/2 teaspoon vanilla extract
Instructions
Graham Cracker Crust
Combine crumbs and sugar
Sprinkled melted butter over the crumbs and toss to combine
Press the crumbs into the bottom and sides of a pie plate
Bake at 325°F convection or 350°F regular until golden brown, about 10 minutes
Filling
Mix together the yolks, condensed milk and lime zest.
Whisk in the lime juice, tequila and triple sec
Pour the filling into the crust
Bake until the filling is just set, about 25 minutes
Cool completely then refrigerate several hours or overnight
Assembly
Whip the cream to full peak with the sugar and vanilla
Pipe or spread the cream onto the filling,
Refrigerate until serving