Pink Lemonade Sangria (Rose Wine Sangria) is made with dry rosé wine, fresh lemons, Limoncello, cherries & raspberries. It is so refreshing! The perfect summer sipper.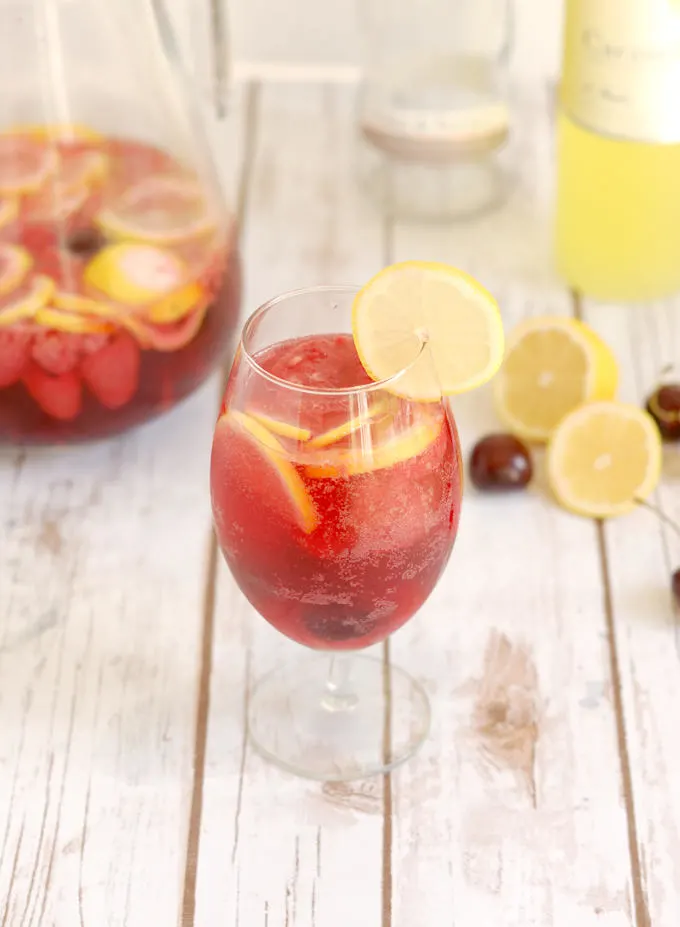 Today I'm sharing one of my summer favorites, Sangria. I'm definitely more of a wine drinker than a cocktail drinker, but in the summer I love to make ice cold Sangria with lots of fresh fruit.
Nothing says summer to me like a tall glass of ice-cold pink lemonade, except maybe a glass of well-chilled rosé wine. Of course, the way my brain works, I decided it would be fun to create a "grown up" version of pink lemonade; Pink Lemonade Sangria!
The base of Pink Lemonade Sangria is a bottle of rosé wine. Look for a dry rosé with plenty of good fruit flavor. I added juicy dark cherries and raspberries to accentuate the berry flavors in the wine.
Limoncello is the perfect liqueur to add lemonade zing to the mix. Lemon slices add a fresh flavor and look so pretty floating in the pitcher.
I added a little sugar since my wine was pretty dry. If you have a sweeter wine you might not need the sugar. Take a sip before adding the club soda, then add sugar according to your taste.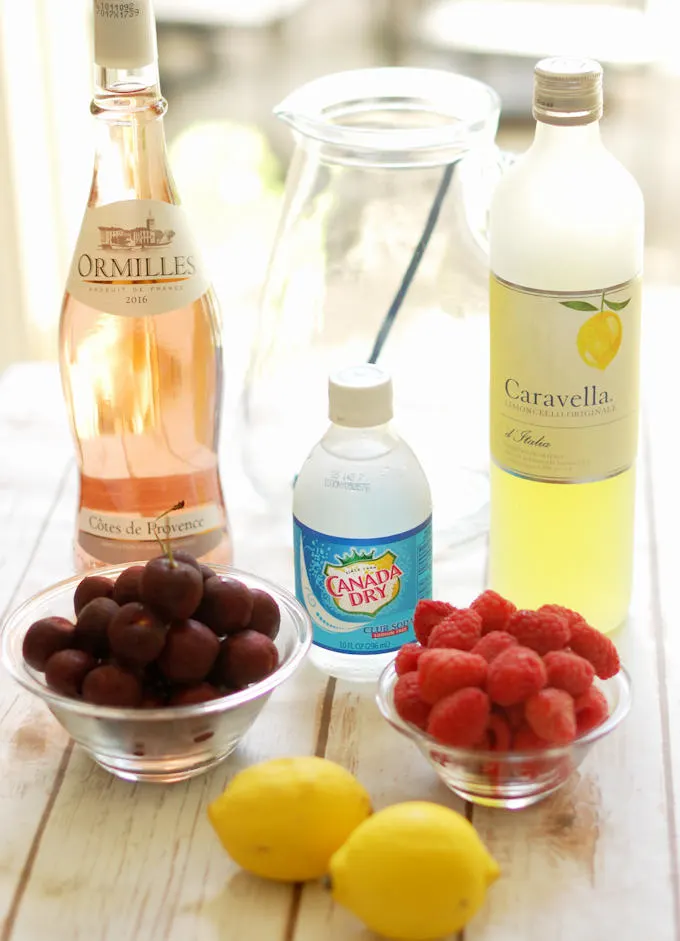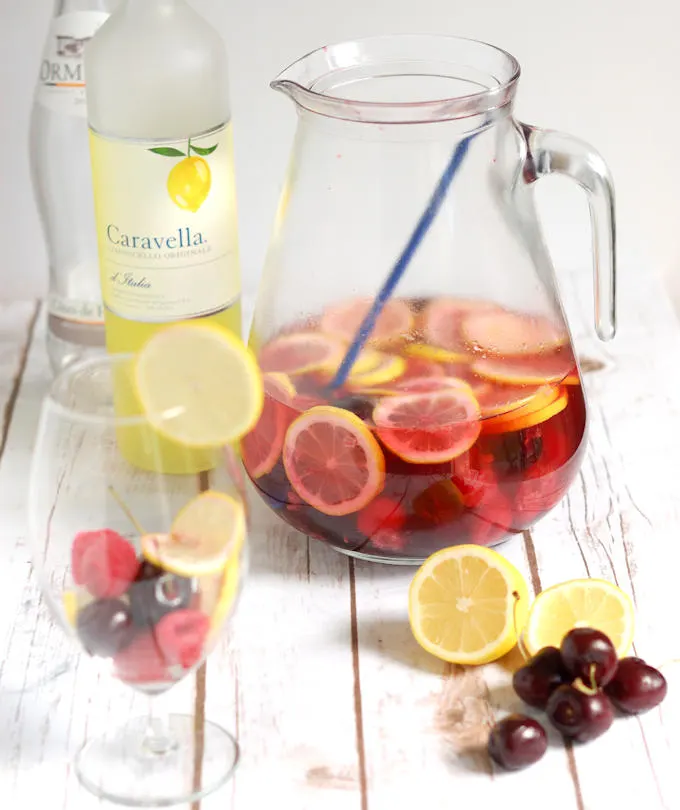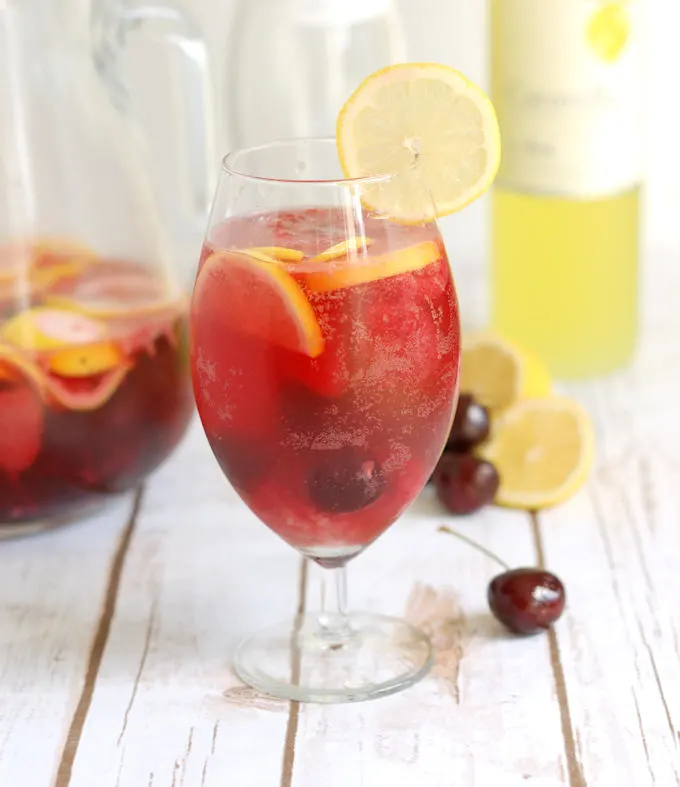 Cheers!!
If you love this recipe as much as I do, please consider leaving a 5-star review.
You might also like: