Love cinnamony, spicy Mexican Hot Chocolate? Then try this super easy, super tasty, Flourless Mexican Hot Chocolate Cake.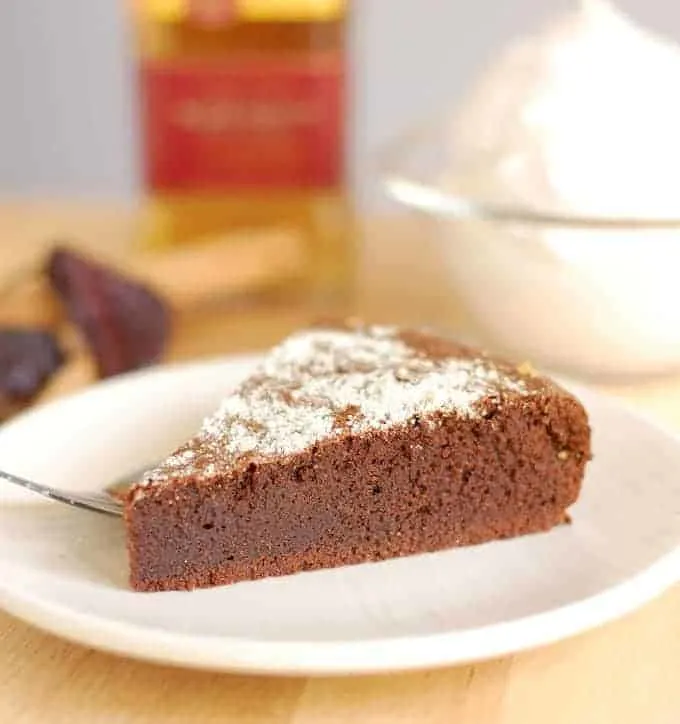 Before I say anything else I have to ask, "Tequila-spiked cinnamon whipped cream, where have you been all my life?". Seriously, I was so focused on the flavors in this cake and just threw together the whipped cream as an accompaniment. Boy oh boy, that cream is soooooo delish! But I digress…
Here I've made a cake version of my 2nd favorite Mexican drink (obviously, a Margarita is my first favorite). I love the subtle heat and cinnamon flavors in a good Mexican hot chocolate. So I've taken those same flavors and baked them into a Flourless Chocolate Cake.
How to make a great Mexican Hot Chocolate Cake
Use Mexican cinnamon in the batter, which is also called "Ceylon" or "True" cinnamon. Mexican cinnamon has a light, slightly citrusy flavor. It is a bit different than cassia, which is the cinnamon you find in most US groceries. No worries if you only have regular cinnamon, go ahead and substitute.
For the "hot" part of the cake I used my homemade chipotle powder. I like chipotle because of the smoky flavor, but use any hot pepper that you like or leave it out if you're not into the heat.
Finally, I enhanced the flavor of the cake with a little hit of tequila. In my world tequila is never a bad thing, but, I swear, it really is there to help the flavor of the cake. You can read all about how alcohol improves flavors in this post. It's true, it's science! (If you don't do alcohol you can leave it out!)
When you fold the eggs into the chocolate base, mix just until you no longer see streaks of egg. Over mixing will make the cake too dense.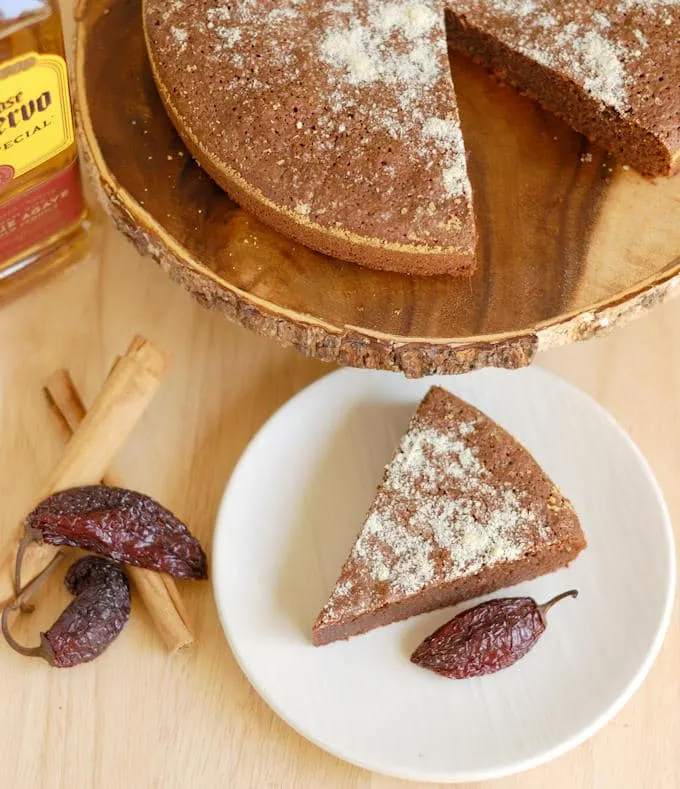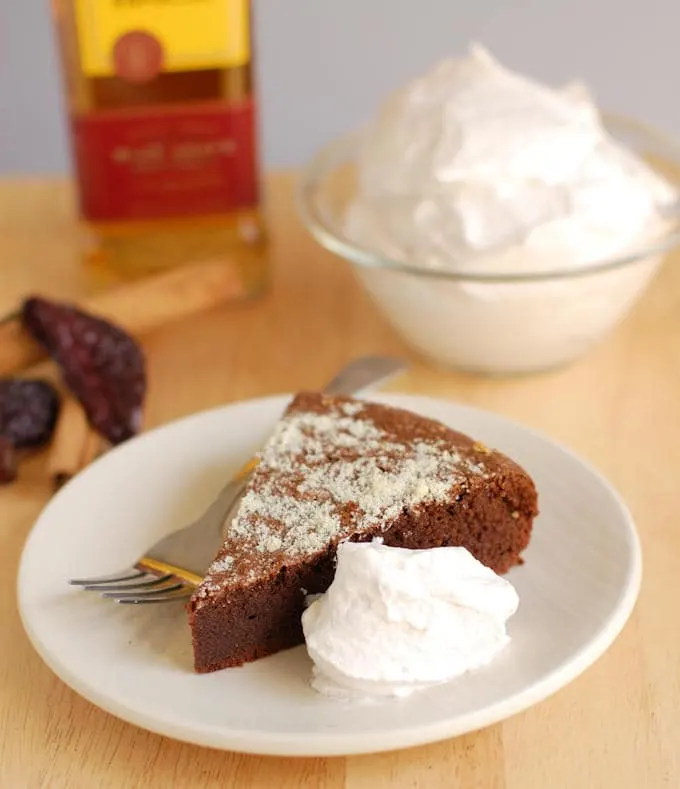 What's so great about this cake (besides the tequila-spiked cinnamon whipped cream…sorry I can't help it!). As I was saying, what's so great about this cake is how easy it is to put together. It's basically a brownie recipe with ground almonds and whipped eggs.
Scroll through the step-by-step photos to see how-to make Mexican Chocolate Cake:
I like to enjoy this cake slightly warm with ice cream or with tequila-spiked cinnamon whipped cream (sigh). A drizzle of cajeta wouldn't be out of place in this dessert either. Oh, and hey, because there is no flour is this cake, it's gluten free!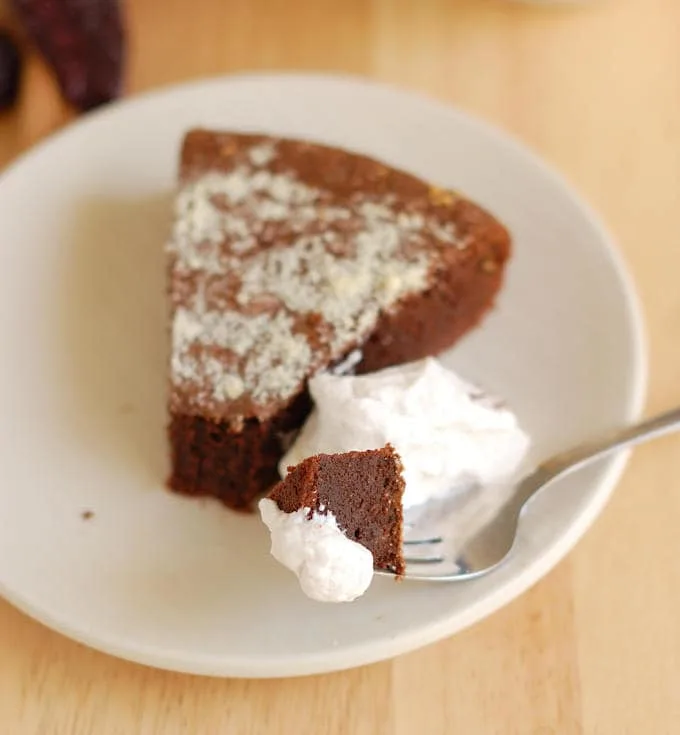 You might also like this other Flourless Chocolate Cake. You should also try my Brown Butter Flourless Almond Cake.
If you love this recipe as much as I do, please consider leaving a 5-star review.
You might also like: