Pink Grapefruit Meringue Tart is an elegant twist on the traditional pie. This tart has luscious curd filling in a crisp crust and it's topped with mounds of toasted meringue.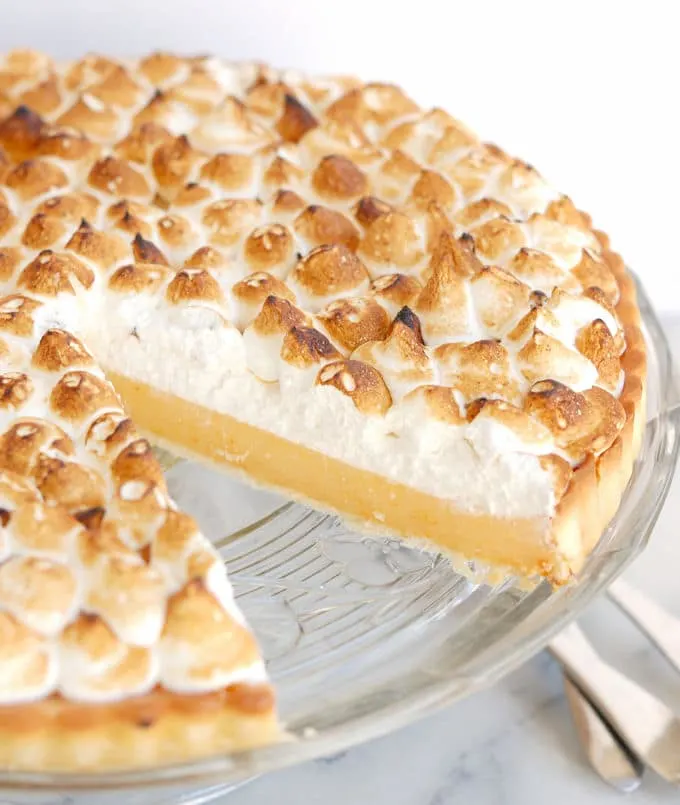 Citrus fruits of all types are the baker's friend. Who wouldn't love Triple Citrus Poppy Seed Cake or luscious Meyer Lemon Shaker Pie?
So many of my recipes would suffer without that little sprinkle of fresh lemon zest or juice. I use lemon the same way I use salt, to perk up the flavors in a dish.
Lemon juice will perk up the flavor of Cream Cheese Frosting and Cheese Cake Batter. In fact, just about any recipe in which I use cream cheese I also use a little lemon. They're natural partners.
A hint of lemon juice will bring out the complex flavors in Peach Pie Filling. Blueberry Preserves are good, but Blueberry Lemon Preserves are better. I think you get the picture.
Pink Grapefruit Meringue Tart is an update of a classic dessert:
Pink Grapefruit Meringue Tart is a more subtle version of the traditional Lemon Meringue Pie. A sweet cookie-type crust is filled with pink grapefruit curd.
I love fruit curds because they have intense fruit flavor. Tarts are more shallow than pies, so we get a more even filling:meringue ratio with a tart.
Pink grapefruit curd has a less tangy flavor than lemon curd so I didn't want to overwhelm the flavor with 3″ of meringue.
Since the meringue is already "cooked" by adding hot sugar syrup, there is no need to bake the meringue before browning. I use a propane torch to brown the meringue.
You can either put the tart under the broiler or use a torch. If you use a torch just keep it moving constantly to avoid burning the meringue.
Watch the recipe video to see how-to put together Pink Grapefruit Meringue Tart.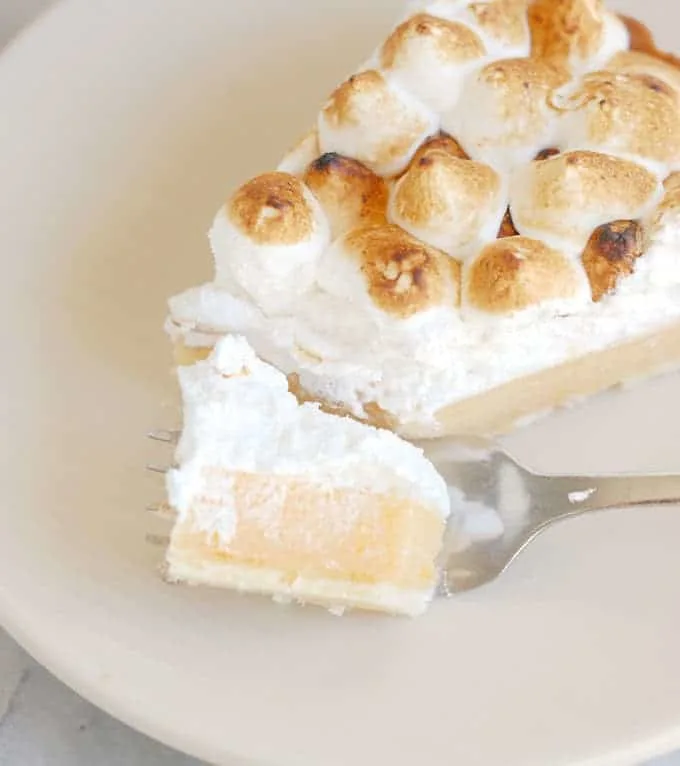 Now that you've made this recipe what should you do with the extra yolks? Check out this collection of recipes that use extra yolks for some great ideas.
If you love this recipe as much as I do, please consider leaving a 5-star review.
You might also like: