What can I say about Cream Cheese Frosting? Well, this recipe is a little different than most others and I like it better.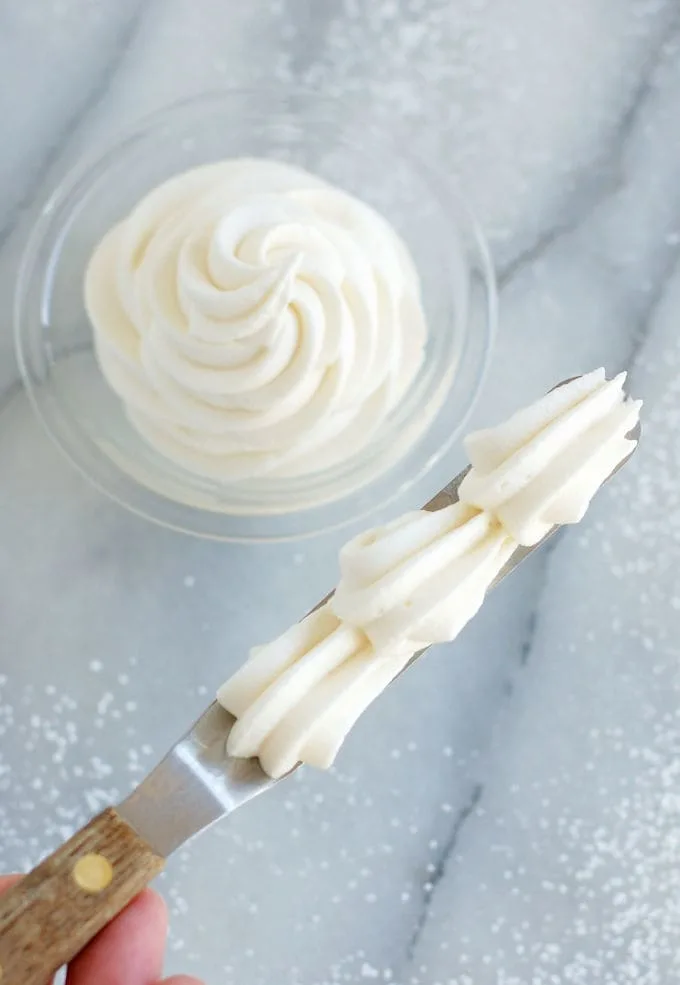 The internet is funny, isn't it? When I google "Cream Cheese Frosting" or "Cream Cheese Icing" a million recipes come up and almost every one of them is exactly the same.
I like it this recipe better than the typical one that's out there on the web. I perfected this recipe for my cake decorating business. You can imagine a wedding cake with a very soft filling might not be a great idea.
Virtually all the other recipes I've seen have twice as much cream cheese as butter and about 3-4 cups of powdered sugar per 8 oz of cream cheese.
The procedure is also the same…you start by with creaming the butter and cream cheese together.
How to make the best Cream Cheese Frosting
The first difference between my recipe and the standard is that I use equal parts cream cheese and butter because more butter makes a slightly firmer frosting, especially when it's chilled.
I use slightly less sugar than average and a hint of lemon juice to enhance the flavor.
Butter and cream cheese have different textures. Butter is more brittle, especially when it's cool. As the butter gets warm it can become very soft and greasy, whereas cream cheese keeps a fairly consistent texture.
I start my Cream Cheese Frosting by softening the butter with the beater, then adding the sugar and finally the cream cheese. Because cream cheese has more water than butter, mixing the butter with the sugar first prevents the sugar from absorbing too much water from the cream cheese. This is why cream cheese frosting made in the usual way often becomes soupy.
This process allows the butter to become similar in texture to the cream cheese before the two are combined, even if the butter is still a little cool. So, no lumps!
Scroll through the step by step photos to see how to make the best Cream Cheese Frosting with no lumps:
This recipe has a pronounced cream cheese flavor (thanks to the lemon juice, which accentuates the cream cheese) and it's plenty sweet but not cloying. It's a versatile recipe that I use for carrot and red velvet cake, as a topping for breakfast buns and to decorate cheesecakes.
I hope you like it!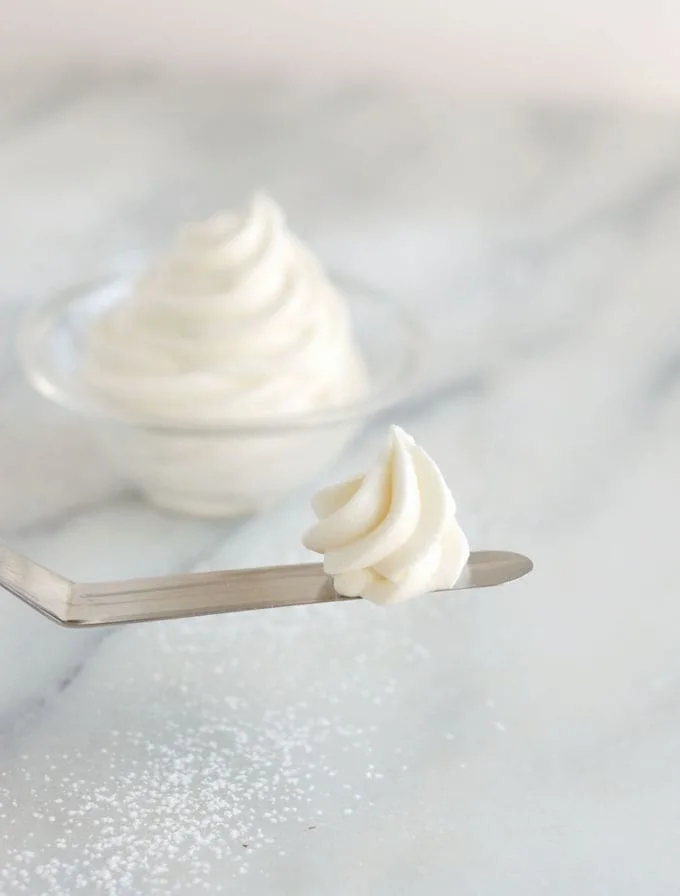 If you love classic frosting recipes like this you'll love my new book: Easy Baking From Scratch: Quick Tutorials, Time-Saving Tips, Extraordinary Sweet and Savory Classics. The book contains over 100 recipes that have been well-tested and are presented in simple, clear language. It's available now on Amazon.
If you love this recipe as much as I do, I'd really appreciate a 5-star review.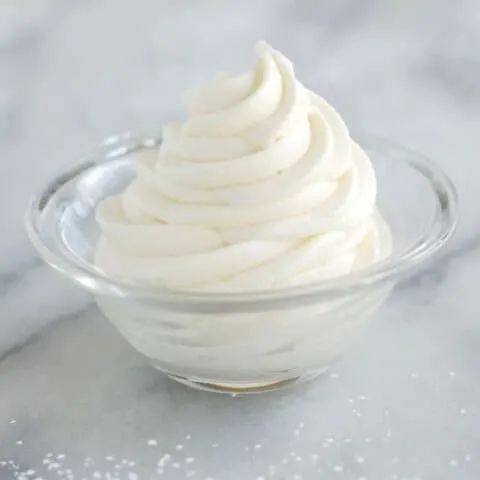 Cream Cheese Frosting - Cream Cheese Icing
There is a better way to make cream cheese frosting. This recipe gets no lumps and doesn't become runny. It has a great cream cheese flavor.
Ingredients
1 cup (8 oz, 224g) unsalted butter, room temperature
2.5 cups (12 oz, 345g) confectioner's sugar
1 cup (8 oz, 225 g) cream cheese, room temperature
1 teaspoon lemon juice
1 tablespoon vanilla extract
Instructions
Cream the butter in a mixing bowl until softened. Add confectioner's sugar and mix until combined with no lumps. Scrape the bowl and beater attachment.
With the mixer running, toss in the softened cream cheese. Scrape the bowl and beater completely, add the lemon juice and vanilla. Switch to the whisk attachment.
Whip the mixture on medium high until light and fluffy
Best used immediately after it's made.
Notes
Makes enough to fill and frost an 8" cake.
Best if used immediately, but can be refrigerated or frozen. Return to room temperature and re-whip before using.
Recommended Products
As an Amazon Associate and member of other affiliate programs, I earn from qualifying purchases.