Short Dough, Pâte Sucrée, Pâte Sablée, Sweet Dough, Tart Dough. Call it what you will, this is a versatile dough is perfect for your favorite tart or for making cookies. This is essential recipe comes together in minutes.
Short Dough is a super versatile basic dough for the baker:
Short dough is a little less sweet than a sugar cookie dough and a little less rich than shortbread dough. This dough bakes up with a nice crisp bite and is strong enough to hold soft fillings like pastry cream or fresh fruit without getting soggy.
Short Dough couldn't be easier to make. Cream the butter and sugar, add the egg and then the flour.
The main difference from making a typical cookie dough is that you don't want to whip too much air into the butter and sugar.
If the dough gets too aerated the final tart crust might be more crumbly than crisp, and crisp is what you want for a good tart crust that will hold those softer fillings.
If you have left over scraps from rolling a tart crust gather them up, double wrap in plastic wrap and freeze to use later.
Short dough is a great ingredient to keep in the freezer for last minute desserts.
One of my favorite ways to use the scraps left from rolling a tart crust are these short dough sandwich cookies. They're quick to make and look very elegant.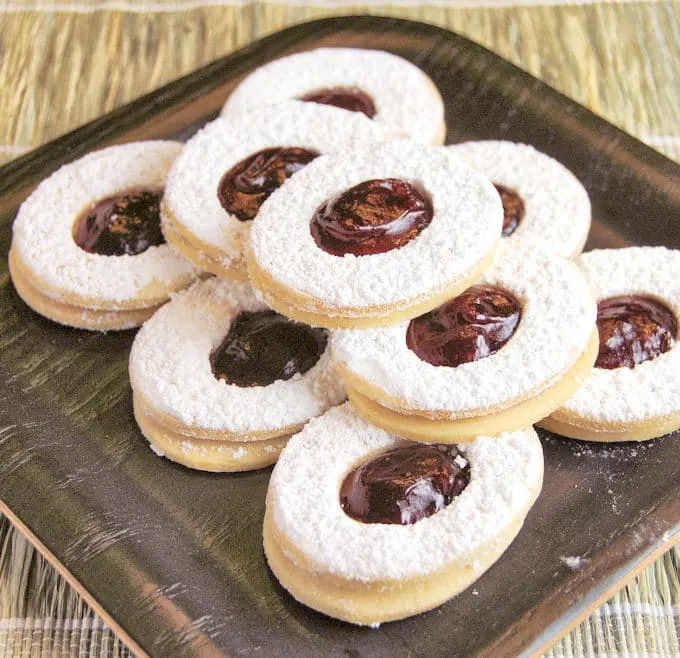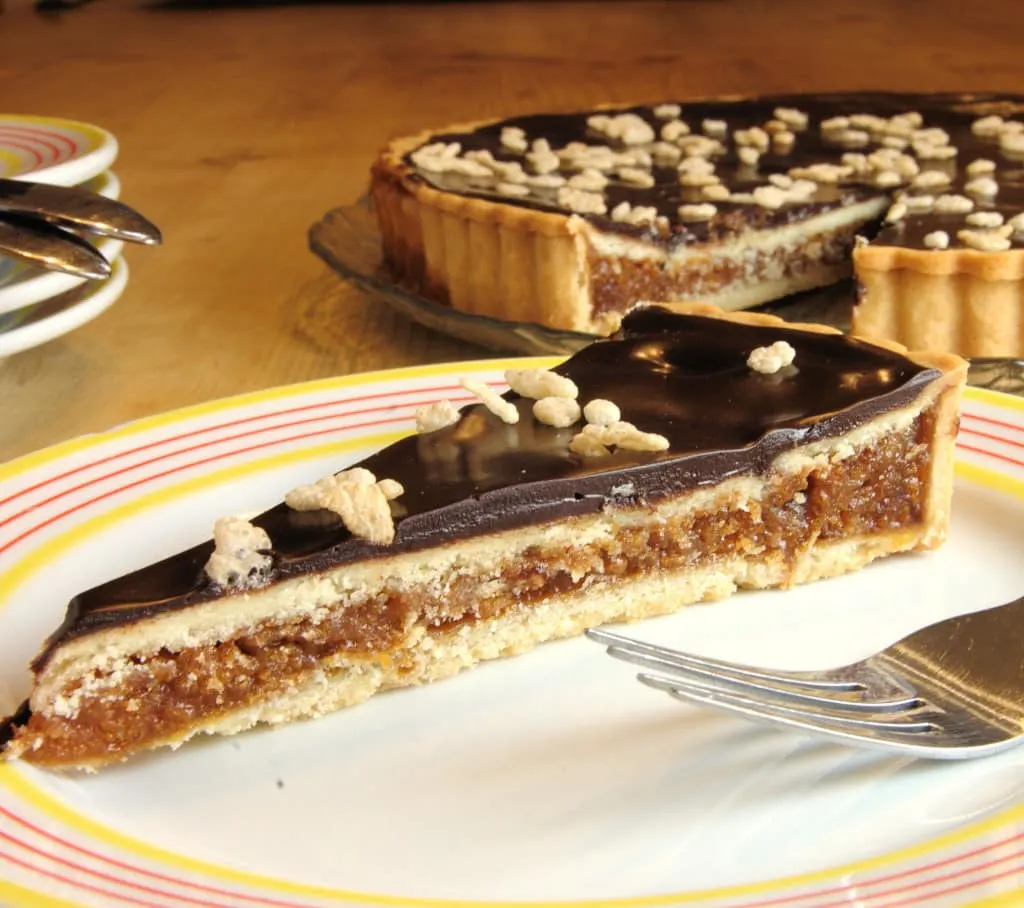 If you love this recipe as much as I do, I'd really appreciate a 5-star review.
Pate Sucre - Short Dough
Ingredients
2 1/2 sticks (10 oz, 282g) unsalted butter, softened to room temperature
1/2 cup plus 2 tablespoons (5 oz, 141g) granulated sugar
1 egg
1/2 tsp vanilla
3 cups (15 oz, 425g) all purpose flour
1/2 tsp salt
Instructions
Cream butter and sugar just until combined and slightly aerated. Add the egg and vanilla, mix to combine and scrape down the bowl and beater.
Add flour and salt and mix until the dough just begins to come together. Remove from the mixer and knead into a ball. Flatten the ball to a disc, wrap in plastic and refrigerate for 1-2 hours before using.
Notes
This recipe makes enough for two 12" fruit tart crusts. You can halve the recipe by using an egg yolk in place of 1/2 an egg.
This dough freezes very well. Double wrap in plastic and freeze for up to 3 months.
Recommended Products
As an Amazon Associate and member of other affiliate programs, I earn from qualifying purchases.