Sour Cherry Pie just might be the greatest of all fruit pies! I love the sweet/tart filling in contrast to the flaky pastry. It's summer dessert perfection.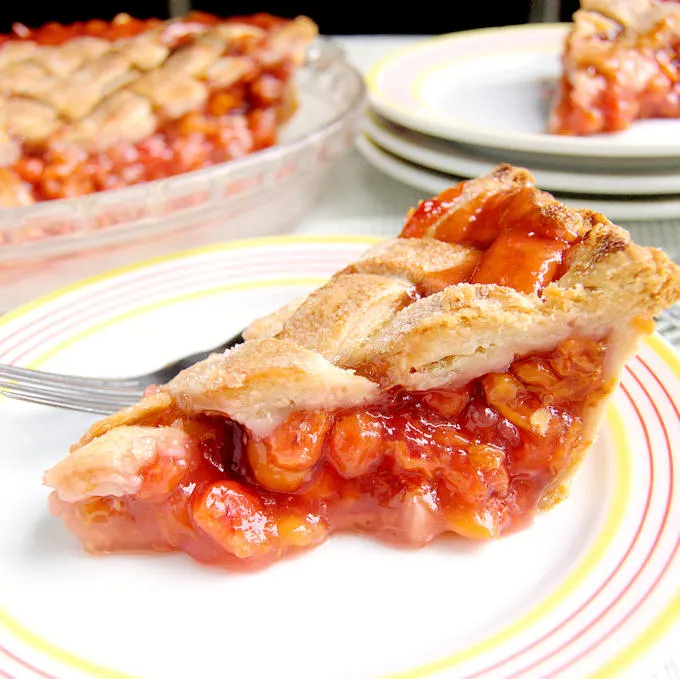 I love all pies, especially fruit pies. (I know, I know, you're probably thinking, "shut up already about pie".) I waited more than 10 years for this pie. Seriously, I planted my sour cherry tree over a decade ago with visions of making cherry pies for my kids.
Sadly, now that the tree has finally given me a bumper crop of cherries, neither of my kids are living home.
I guess our plans don't always work out exactly as we had in mind, but I'm still thrilled with my sour cherries and thoroughly enjoyed a couple of slices of pie myself.
I keep the ingredients for the cherry pie filling simple because I don't think the fruit needs any embellishment. No need to add add lemon juice or zest as I do for many fruit desserts because the cherries are plenty tart naturally. Some recipes add almond extract to cherry pie filling, but there is a natural hint of almond flavor in the cherry so I don't think it's needed.
If you don't have access to fresh cherries you can look for frozen, canned or jarred cherries in a well stocked grocery store and, of course, you can even buy them on-line.
Click through the step-by-step photos to see how to make fresh sour cherry pie filling:
For this pie I made a traditional lattice crust. It looks so pretty even when the juices overflow a bit. If you've never made a lattice crust it's really very easy.
Watch this video to sew how to make a lattice pie crust: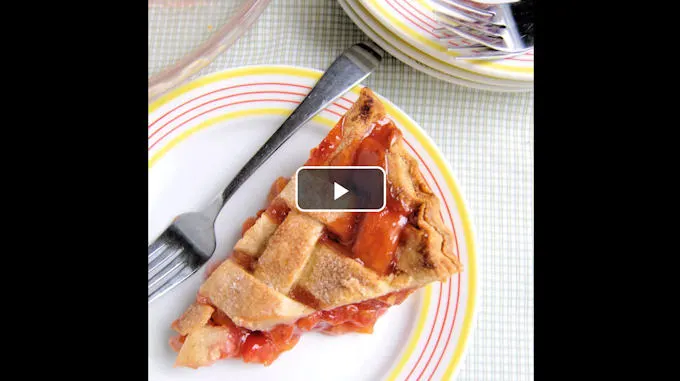 A little egg wash and a generous sprinkling of sugar on the top crust is all you need to finish your beautiful creation. This is the quintessential July 4th dessert. Enjoy!!
Is anyone else as pie-obsessed and I am? Tell me about your favorites, especially for summer.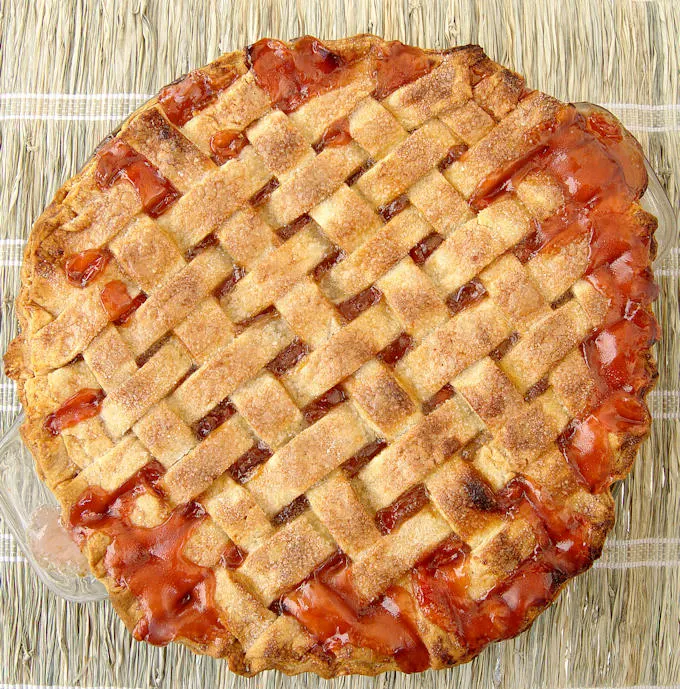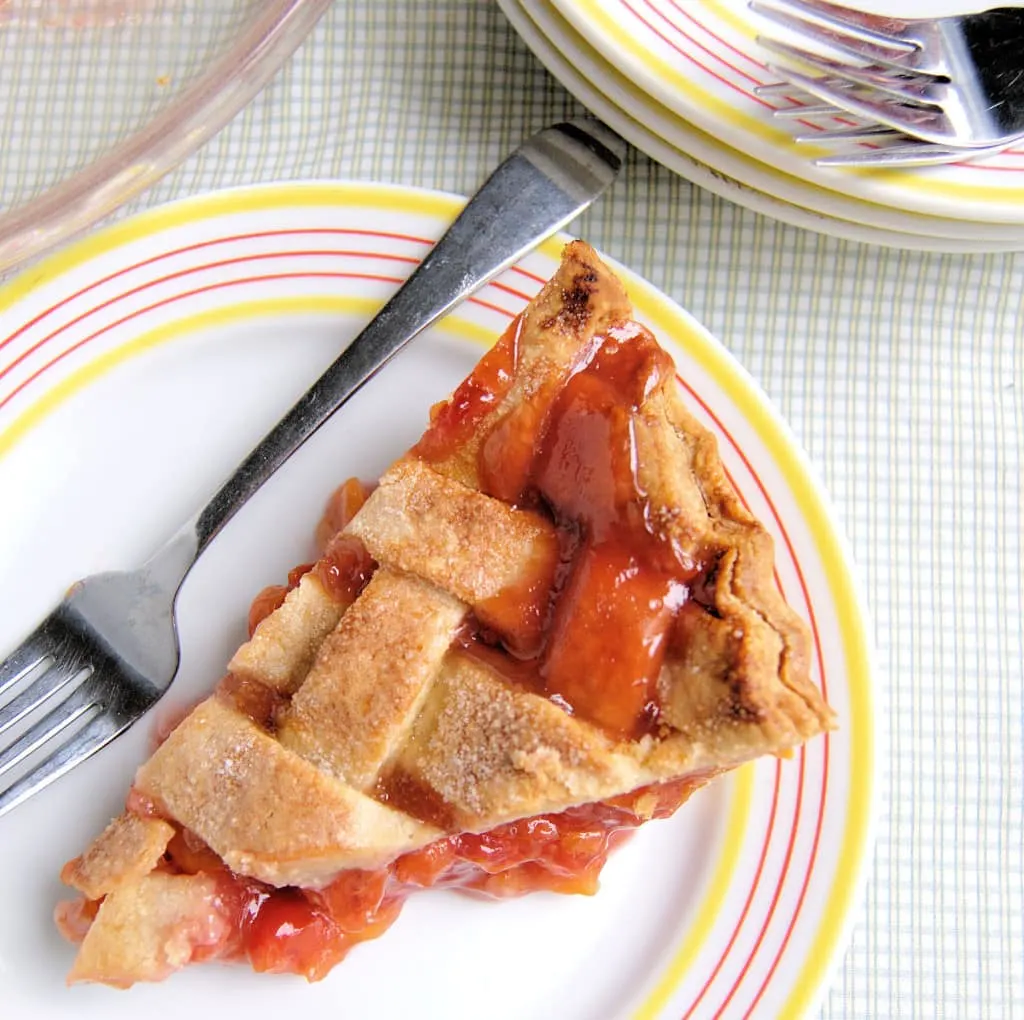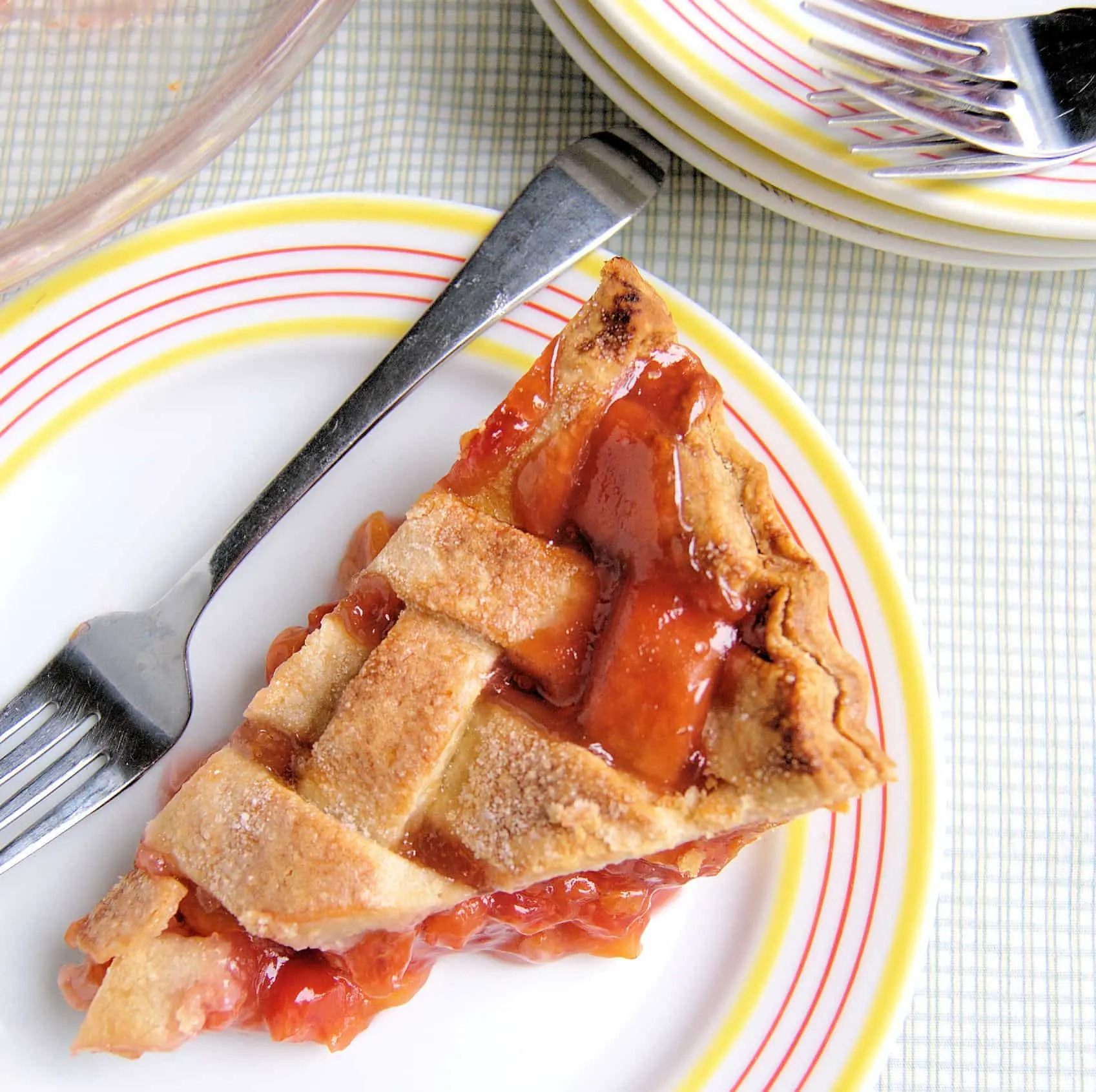 If you love this recipe as much as I do, please consider leaving a 5-star review.
You might also like: