American Buttercream is a simple yet delicious frosting. A hint of milk and a drizzle of corn syrup make this buttercream frosting especially luscious and smooth.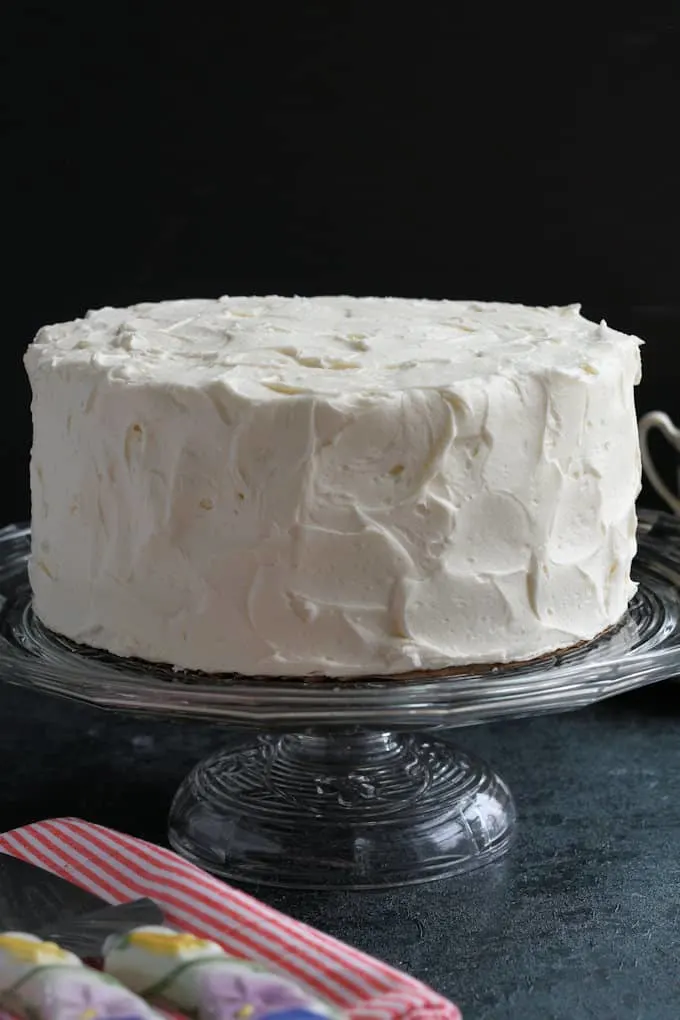 What is American Buttercream frosting and how is it different than other buttercreams?
In all honesty I will tell you that this is not my favorite buttercream icing. My favorite is marshmallowy Italian Meringue Buttercream, with creamy Ermine Frosting coming in a close second.
But I will also tell you what I learned after 10 years owning a specialty cake business – many folks find meringue buttercream too buttery and not sweet enough. When they say "buttercream", they mean American Buttercream.
If you're making a cake for a child's birthday party, this is probably the icing you want to make. Not only is it a kiddy favorite, it is pretty much the easiest icing to make.
Most recipes for American Buttercream use twice the weight of sugar to fat. I use a slightly lower ratio to tame the sweetness a bit. I also use a whopping 2 tablespoons of vanilla in the recipe to balance out the sweetness.
Another slightly unusual ingredient in this recipe is the corn syrup. Along with the milk, the corn syrup adds moisture to help dissolve the sugar. Corn syrup also makes the icing more glossy and luscious. You can leave the corn syrup out if you don't have it on hand.
You can increase the sugar by up to a cup if you want a sweeter flavor or if you are looking for a "crusting" buttercream.
Tips for making light and fluffy American Buttercream Frosting:
Always start your buttercream with room temperature butter. Cold butter won't incorporate enough air and warm butter will become greasy.
Add a little milk for moisture. The water in the milk will help dissolve the sugar without diluting the flavor.
Add a generous 2 tablespoons of vanilla for a bold vanilla flavor.
Scrape the beater and bowl to eliminate any lumps of butter.
Once the butter and sugar are well-combined, switch to the whisk to get a super-fluffy buttercream
A little corn syrup adds a beautiful sheen and luscious texture to the frosting.
Add a little salt to tame sweetness and balance the flavor.
American Buttercream can be stored at room temperature for a couple of days.
Shortening can replace some or all of the butter in the frosting. For a shelf stable and heat resistant buttercream, use all shortening.
American Buttercream can be frozen. Wrap it two layers of plastic so the buttercream doesn't pick up any off flavors.
Previously refrigerated or frozen buttercream should be brought back to room temperature and whipped again before using.
Scroll through the step by step process photos to see exactly how to make American Buttercream Frosting: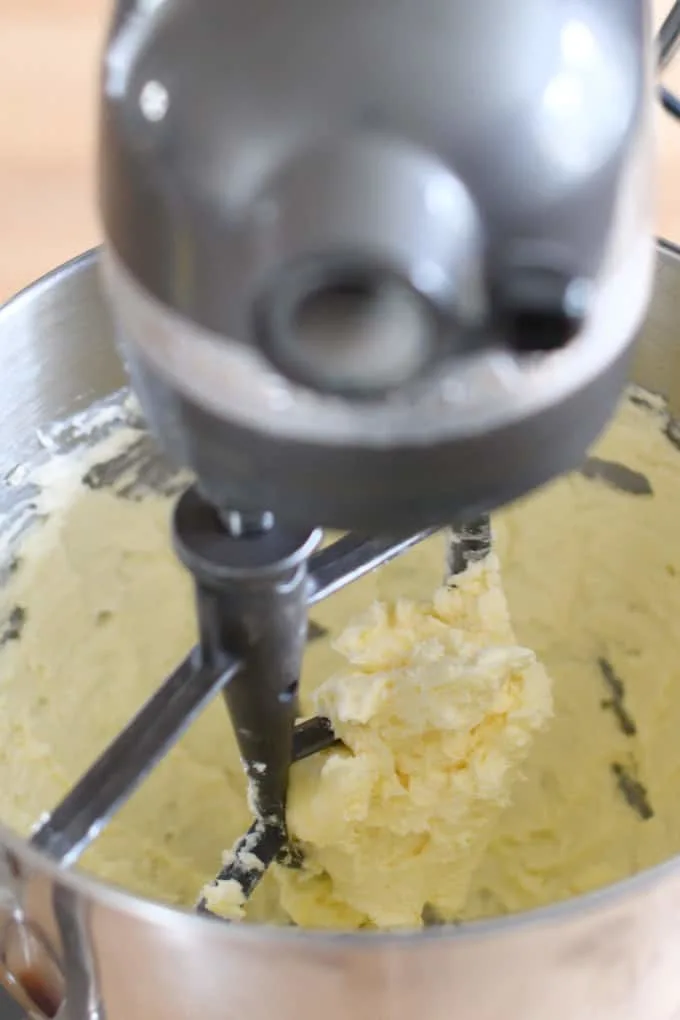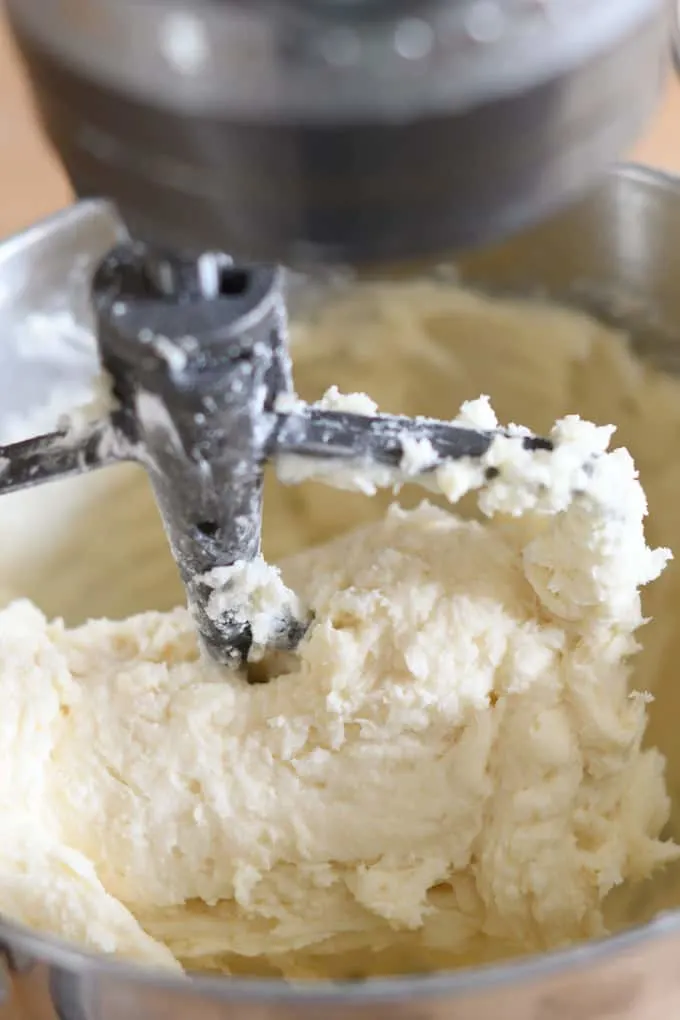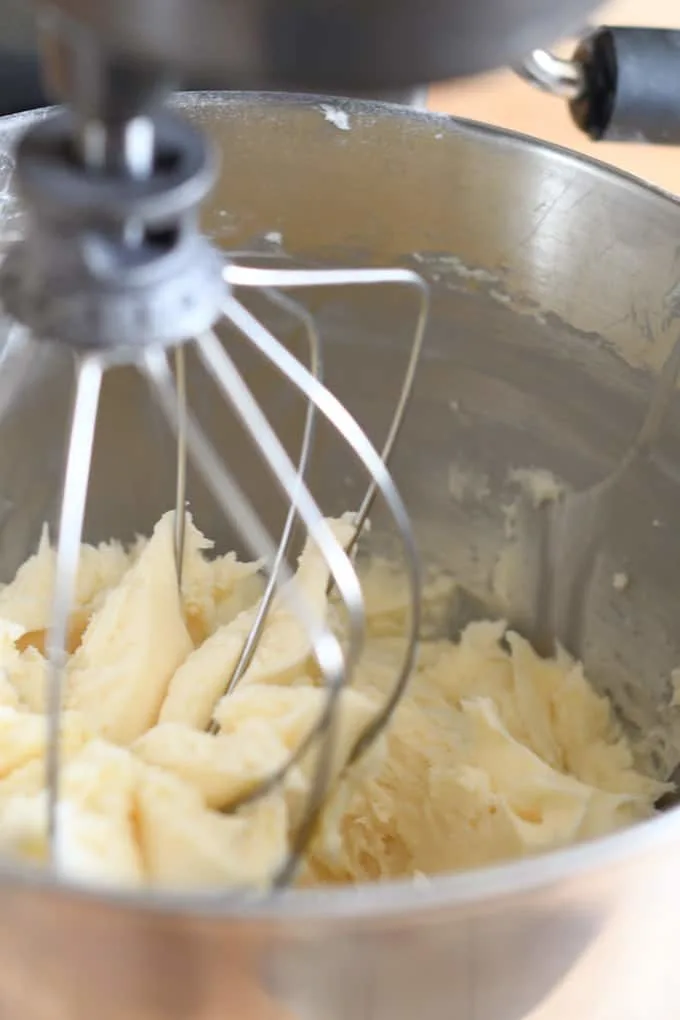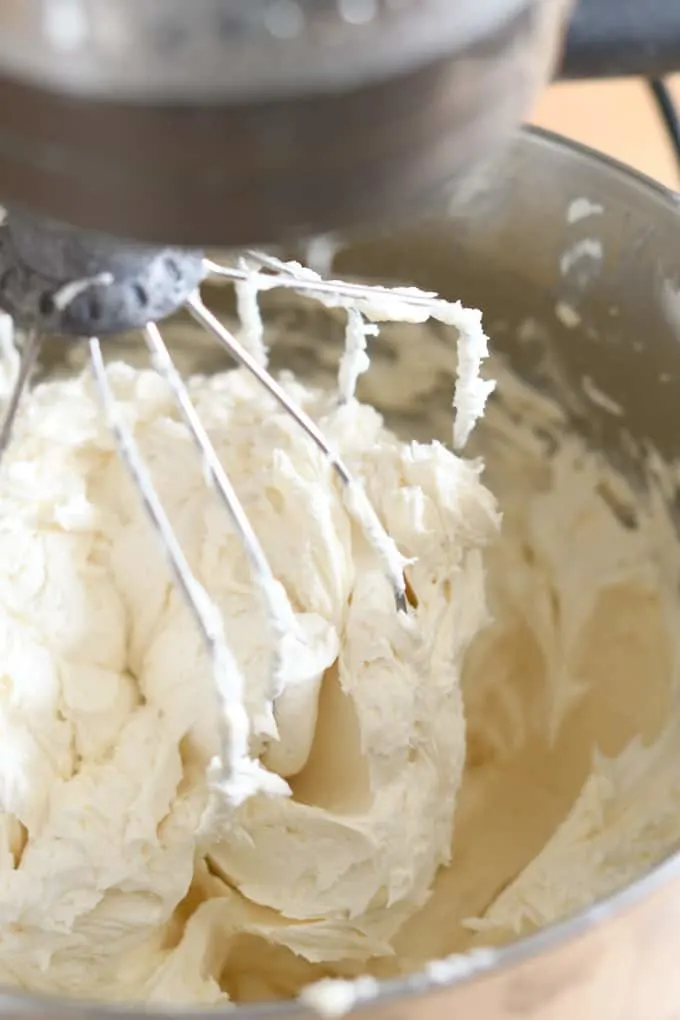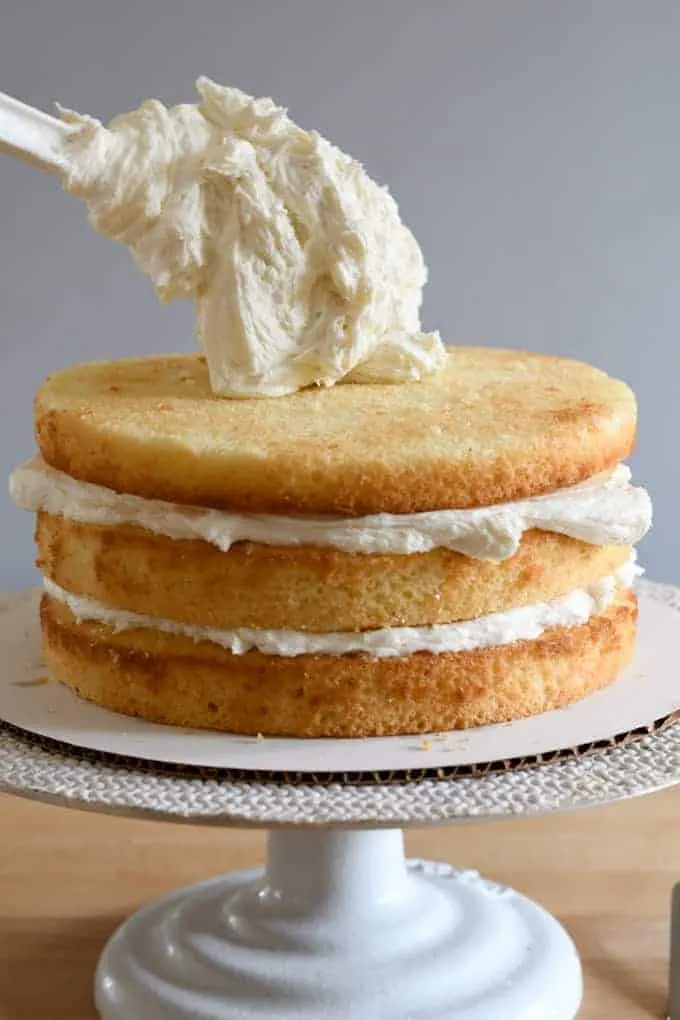 This is the perfect finish for any of your favorite cake recipes. It's a classic filling and frosting for old-fashioned Vanilla Buttermilk Cake or Vanilla Butter Cake. It's also great with Old Fashioned Chocolate Cake or Chocolate Butter Cake.
If you love this recipe as much as I do, I'd really appreciate a 5-star review.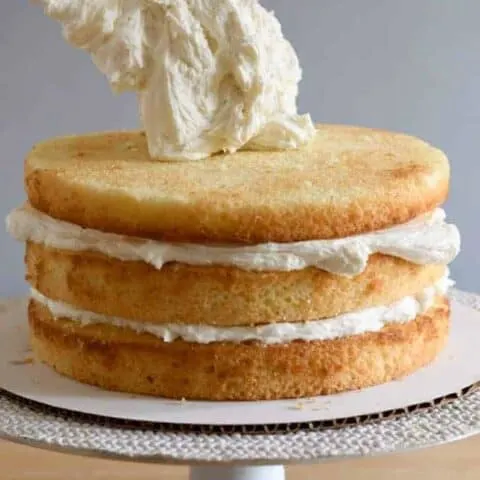 American Buttercream
Simple yet delicious buttercream. A hint of milk and corn syrup gives this buttercream a lusciousness and eliminates any gritty texture.
Ingredients
3 sticks (12 oz, 336g) unsalted butter, softened to room temperature
5 cups (20 oz, 560g) confectioner's sugar
2 tablespoon pure vanilla extract
1/4 cup (2 oz, 60ml) whole milk
1/4 cup (3 oz, 84g) light corn syrup
1/4 tsp table salt
Instructions
Place the butter in the bowl of a stand mixer or in a large mixing bowl, Use the paddle or beater to beat the butter on medium speed until it is softened and smooth.
With the mixer running on low, slowly add the sugar and mix until completely combined. Run the mixer on medium speed for 2-3 minutes.
Scrape the sides of the bowl and the paddle. Switch to the whisk attachment. On low speed, whisk in the vanilla, milk, corn syrup and salt.
Beat on medium until light and fluffy, about 3-4 minutes. Use right away. Can be stored at room temperature for 1-2 days or frozen for up to 3 months.
Recommended Products
As an Amazon Associate and member of other affiliate programs, I earn from qualifying purchases.