You are meant to taste the whiskey in this cake! It's not just an accent flavor, it's the star of the show. The glaze on this cake is not shy with the liquor. You get honey-kissed, whiskey flavor in every bite.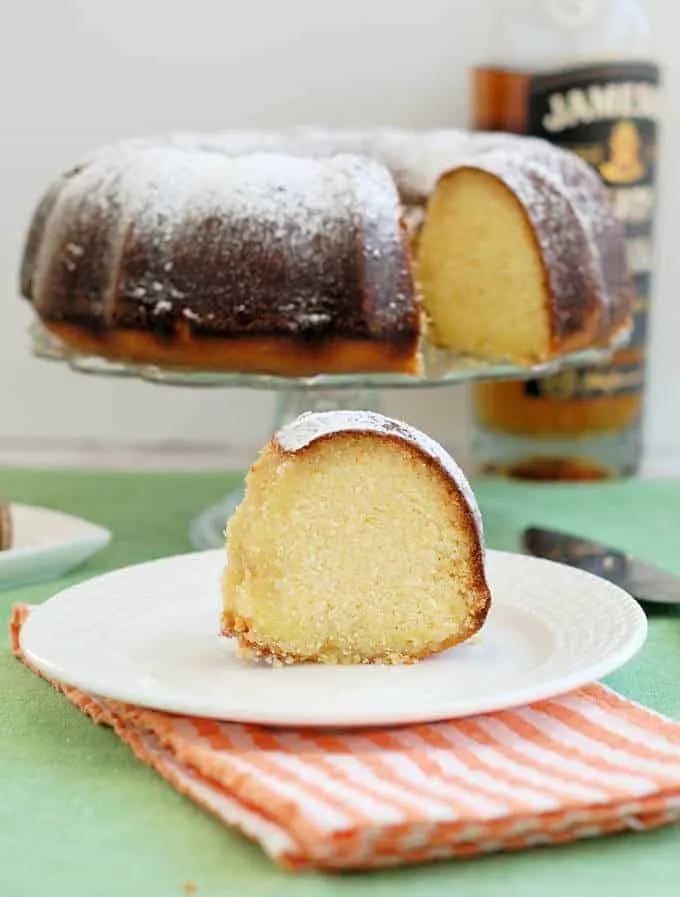 If you enjoy the slightly boozy flavor of a delicious rum cake, you'll love this Honey-Kissed Irish Whiskey Cake.
I've said it a million times and I'll say it again, alcohol amplifies and accentuates flavors. Often I use just a hint of alcohol in a recipe to bring out flavors that are alcohol soluble. You can read more about how alcohol enhances flavor in my post, Simple Syrup, Complex Taste.
For this recipe, the alcohol in the cake is not just a supporting player, it's the star of the show.
The starting point for this recipe is the Rum Cake recipe from my book, Easy Baking From Scratch. I could've just switched out the rum with whiskey and the cake would've been delish. But, since I'm always looking to enhance flavor, I added a few ingredients to specifically compliment the Irish Whiskey. (By the way, I use Jameson Whiskey.)
First I added a little lemon zest to the batter. If you've ever had a hot toddy to treat a cold you know that lemon goes well with whiskey. I also reduced the sugar in both the cake and the glaze and added a touch of honey. I love what the honey does for the flavor of the cake and, especially, the glaze.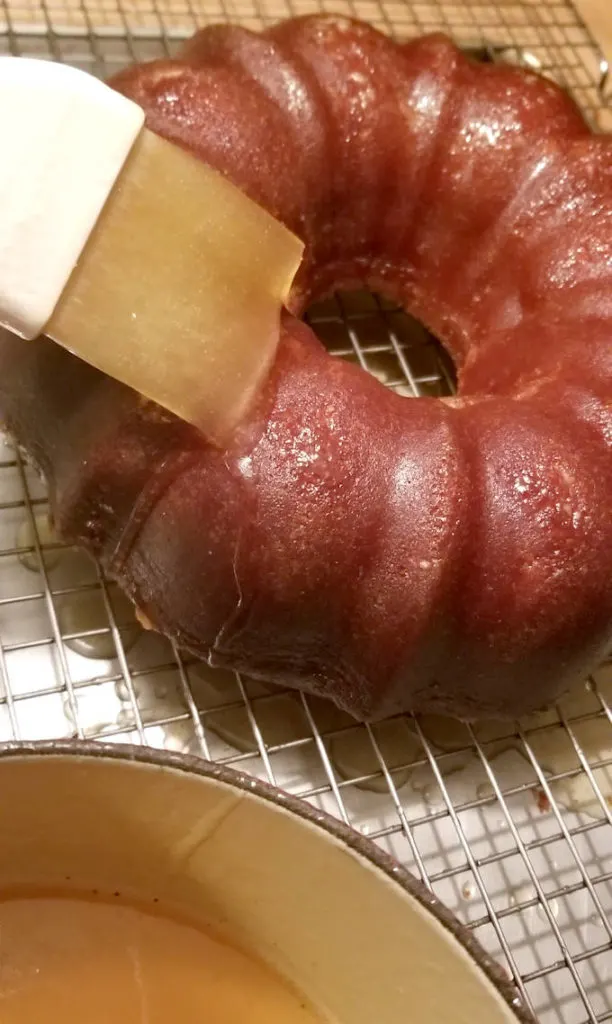 That's glaze though! Of course I needed to taste the glaze before I put it on the cake. In my head I was pretty sure the flavors would work but, OH MY that's good stuff.
I will not confirm or deny that I may have downed a few spoonfuls of the glaze before it ever got near the cake. The butter, the honey, the whiskey….it's like the best hot toddy ever.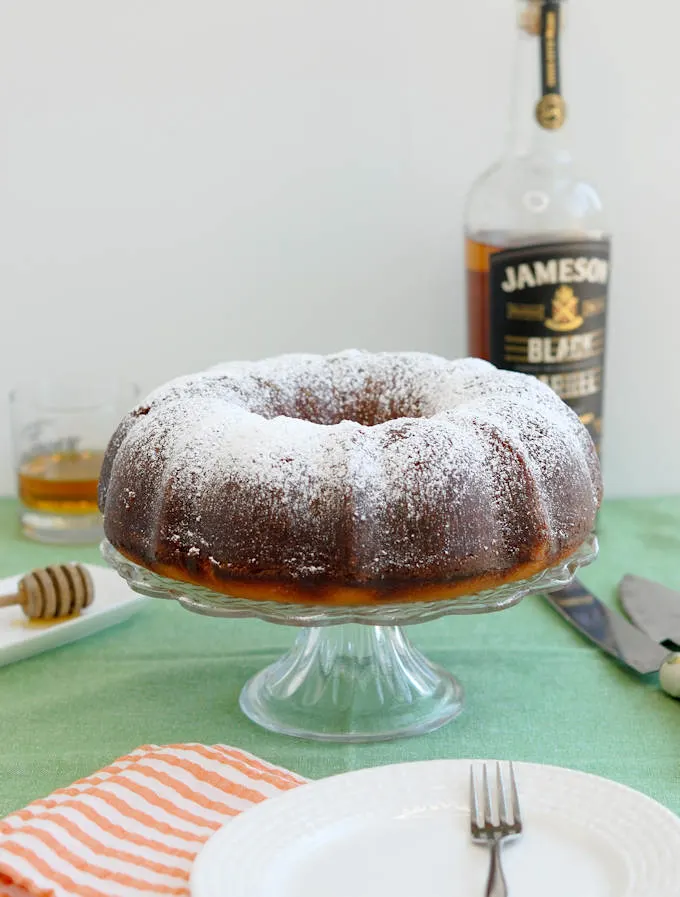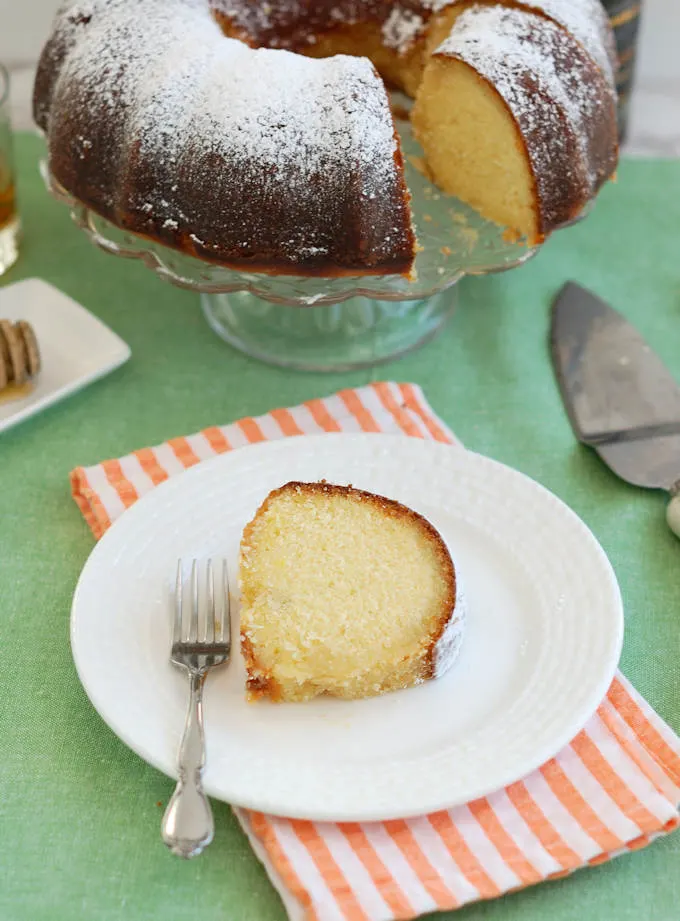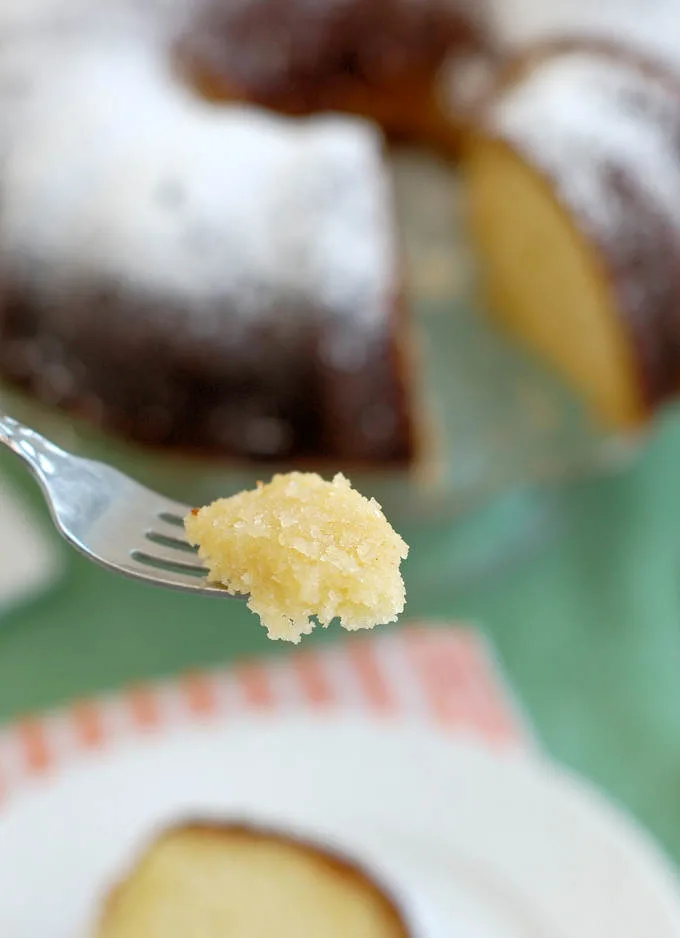 To be perfectly honest, if I make this cake again I might even nudge the whisky up to 3/4 of a cup, but it's really great as it is.
Of course this Irish Whiskey Cake would be the perfect St. Patrick's Day dessert, but I would eat this cake any day of the week.
You might also like: