Sourdough English Muffins are surprisingly easy to make and soooo much better than store bought. The active starter in the dough makes the flavor and texture extra special. The recipe takes several hours, but there is very little hands-on time. Stock up the freezer for future breakfasts.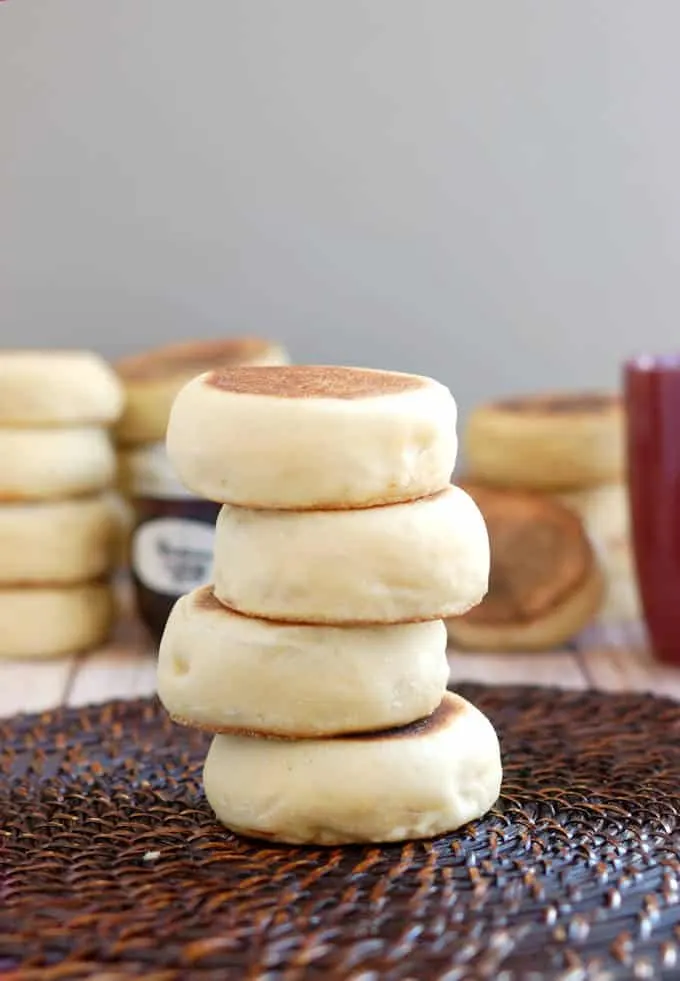 If you've got a sourdough starter you know that, unless you bake almost every day, it's a bit of a dance to keep the starter active. This is a great recipe for using your starter between baking sessions.
If you don't have one, you can learn How to Make a Sourdough Starter. Then I can show you how to Feed and Maintain Sourdough Starter or How to Keep a Small Sourdough Starter.
English Muffins are always toasted before eating. So even when you don't need more fresh bread, use your starter to make Sourdough English Muffins for a later date. This is a perfect "make ahead and freeze" recipe.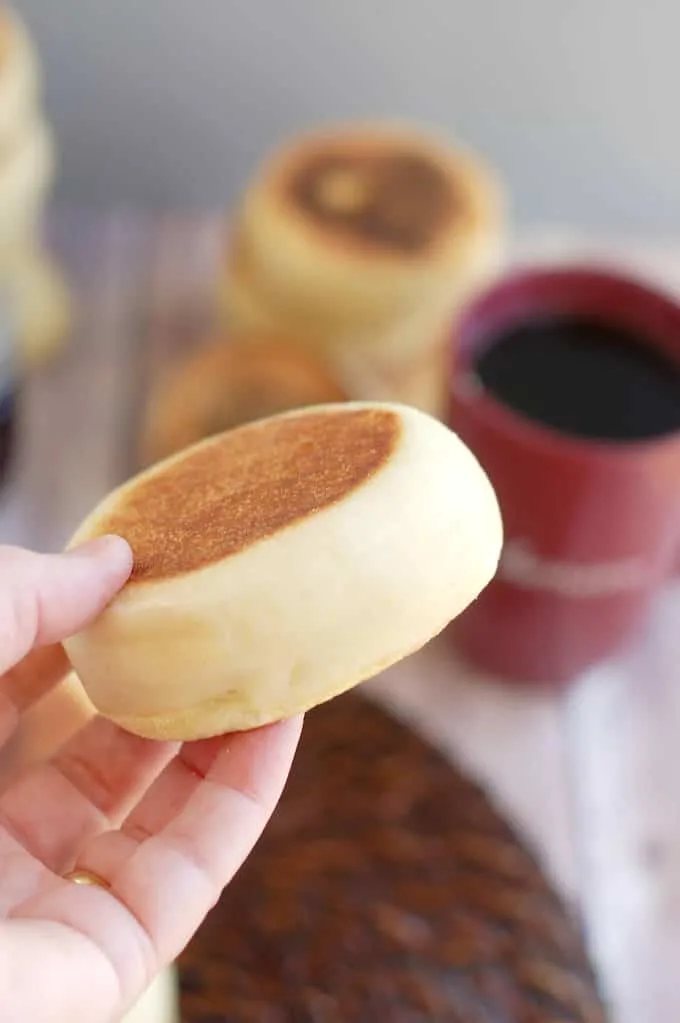 Tips for making and storing Sourdough English Muffins:
Make sure your starter is active before mixing the dough. If your starter is not active, refresh the starter with flour and water. Wait until a dollop of starter has enough bubbles that it floats when dropped in a cup of water.
The 30 minute rest at the beginning of the recipe gives the gluten formation a head start. Don't skip this step.
The fermentation and rising time will vary based on the ambient temperature of the room and the temperature of your dough. The times listed in the recipe are a guideline.
The dough needs to ferment at least 3 hours for the best texture. If you want to break up the recipe between 2 days you can refrigerate the dough after the 3 hour fermentation and continue with cutting and rising the muffins the next day.
Another way to break up the recipe into two days is to wrap the pan of muffins and refrigerate before they rise. Chill the muffins overnight then rise and "bake" the next day.
During the final rise the muffins will tend to spread out more than up. They'll spring up and gain quite a bit of height as they "bake".
Sourdough English Muffins should always be toasted before serving.
To get the best texture, use a fork to split the muffin. Don't slice it with a knife! Fork-splitting forms "nooks and crannies" that sop up lots of melted butter.
Fresh Sourdough Muffins will keep at room temperature for one day. For longer storage, pack the muffins into freezer bags and freeze up to 3 months.
Microwave a frozen muffin for 10 to 20 seconds. Fork split the muffin, toast and serve.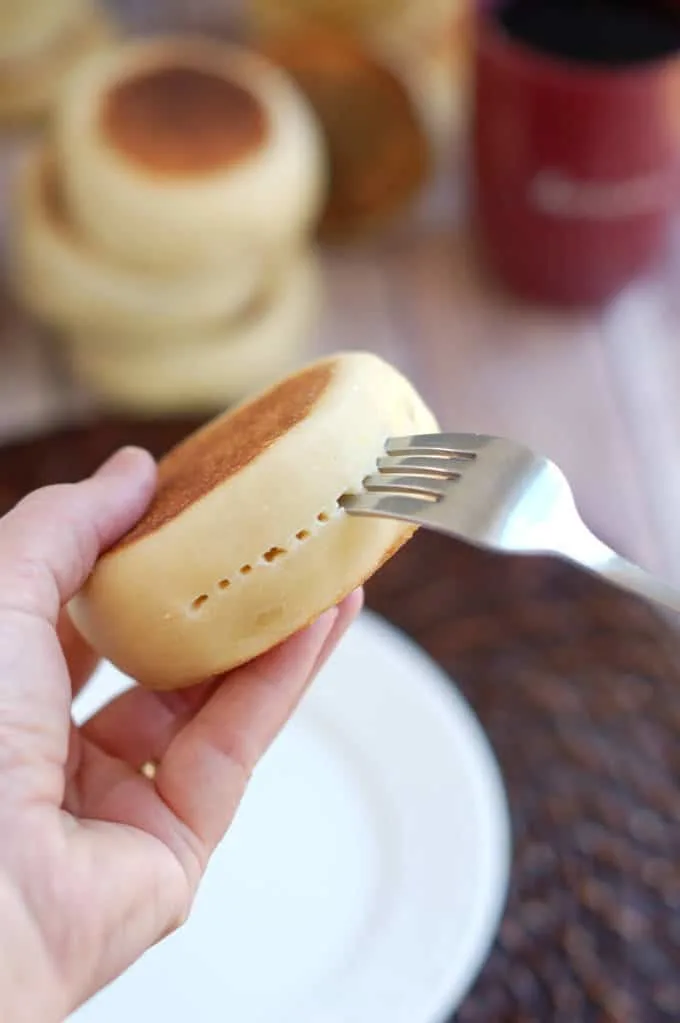 Scroll through the process photos to see how to make Sourdough English Muffins: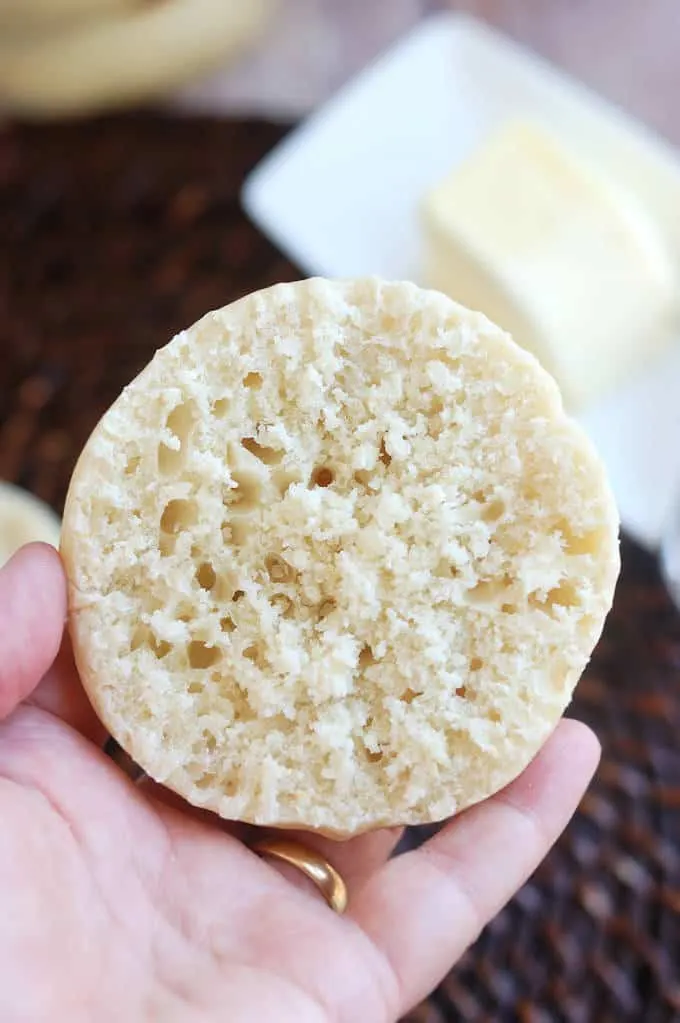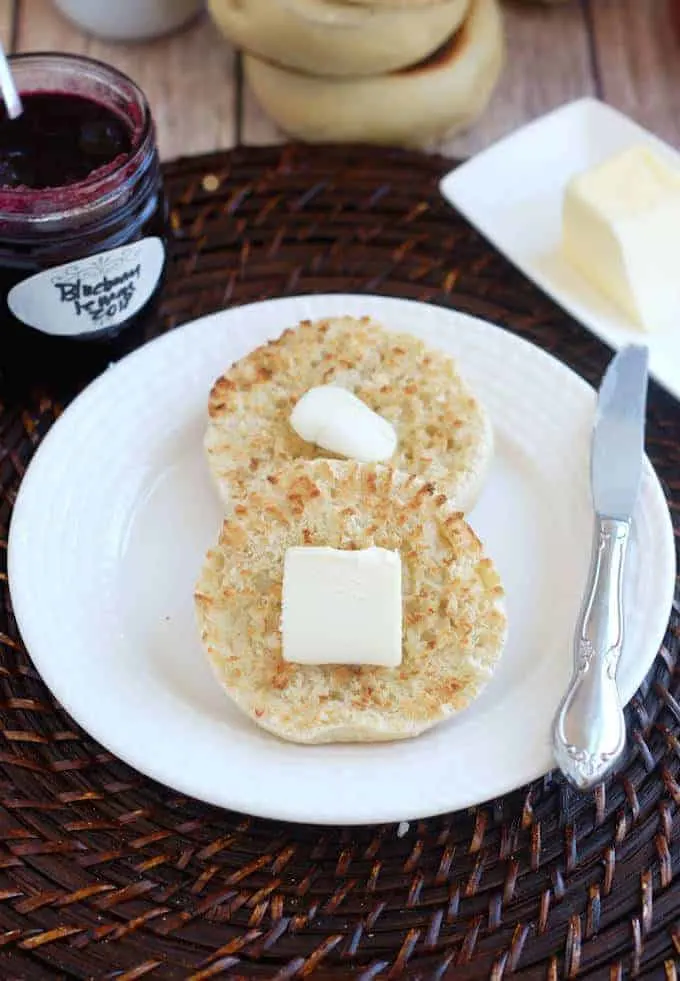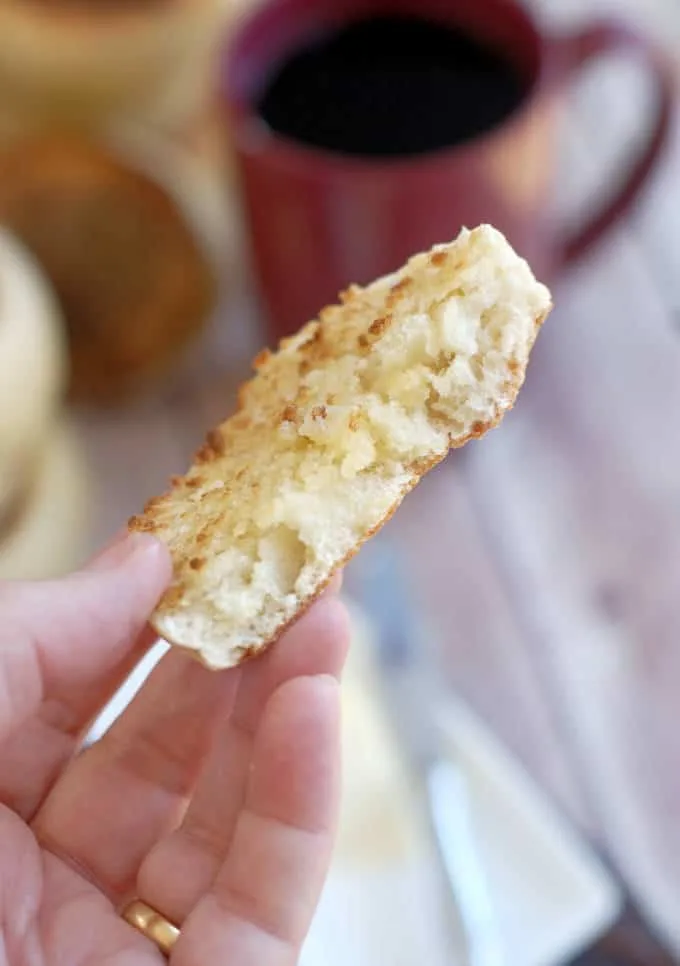 Since you've got your starter fed, check out the entire list of My Best Sourdough Recipes. Have fun!
I know you hate to throw away that sourdough discard. Check out these recipes that use sourdough discard.
If you love this recipe as much as I do, please leave a 5-star review.
You might also like: