Are Almond Madeleines a cookie or a cake? I don't care! I only know that they're so easy to make and even easier to eat.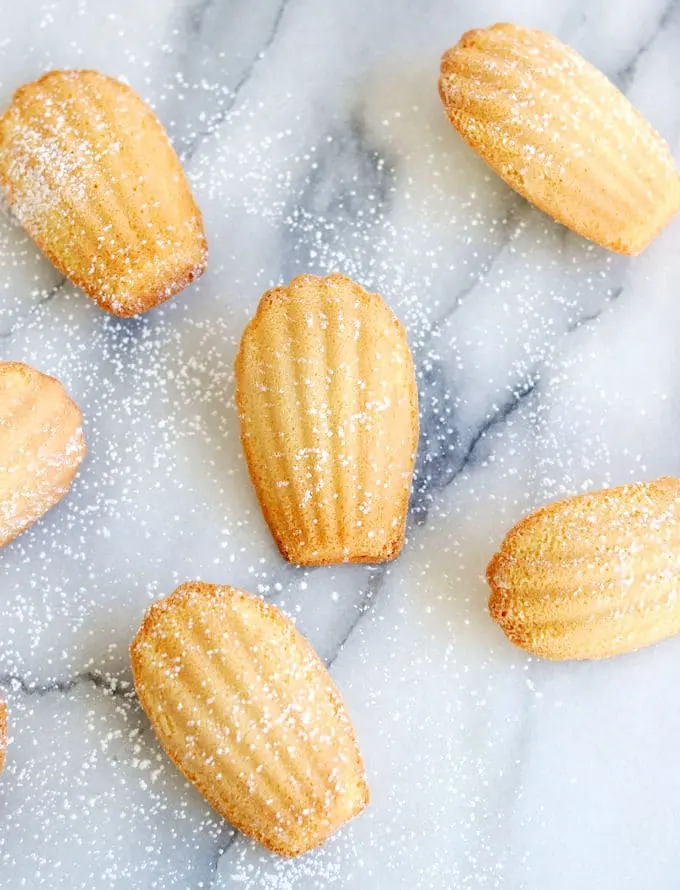 Classic French Madeleines are pretty straightforward. Really, they are more of a tiny sponge cake than a cookie. The classic cookie is flavored with browned butter and a little lemon zest. The result is a delicate and delectable little treat.
For this twist on the classic cookie, I wanted to highlight the subtle nuttiness of the browned butter. I replaced half the flour with almond flour and added a little almond extract to round out the flavor.
In my opinion, yes, you do need to use a real madeleine pan to make the iconic shell shape.
Click here to see how to see step by step photos of how to make Almond Madeleines: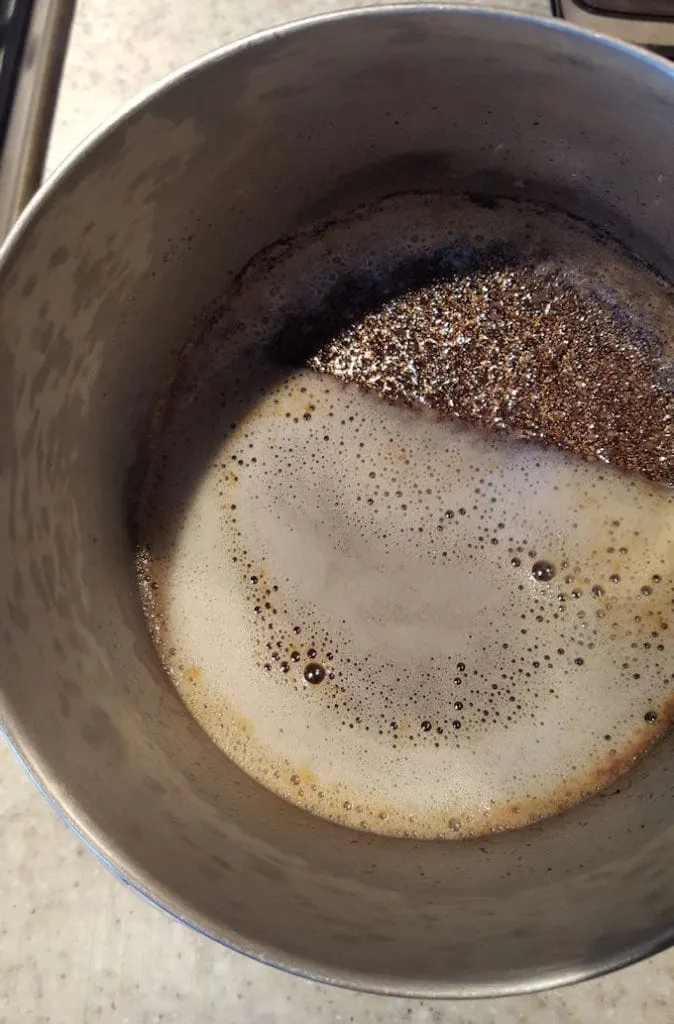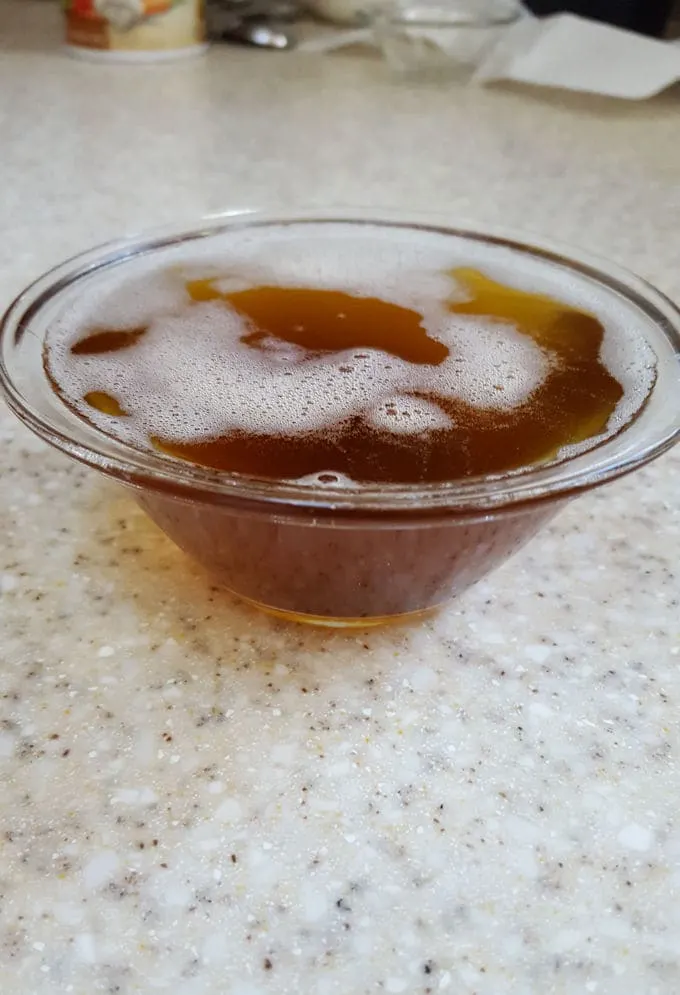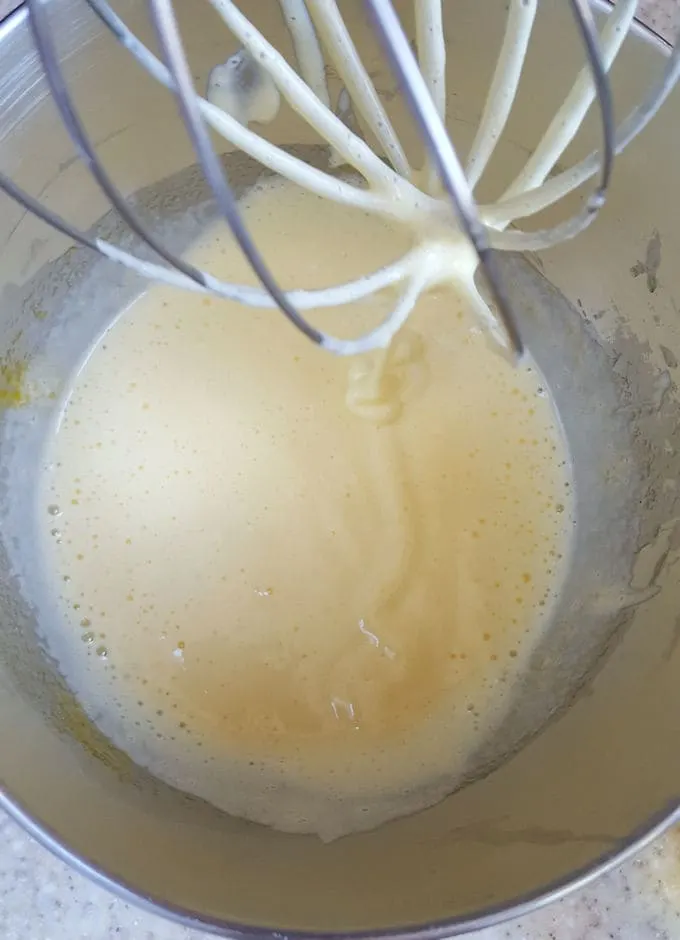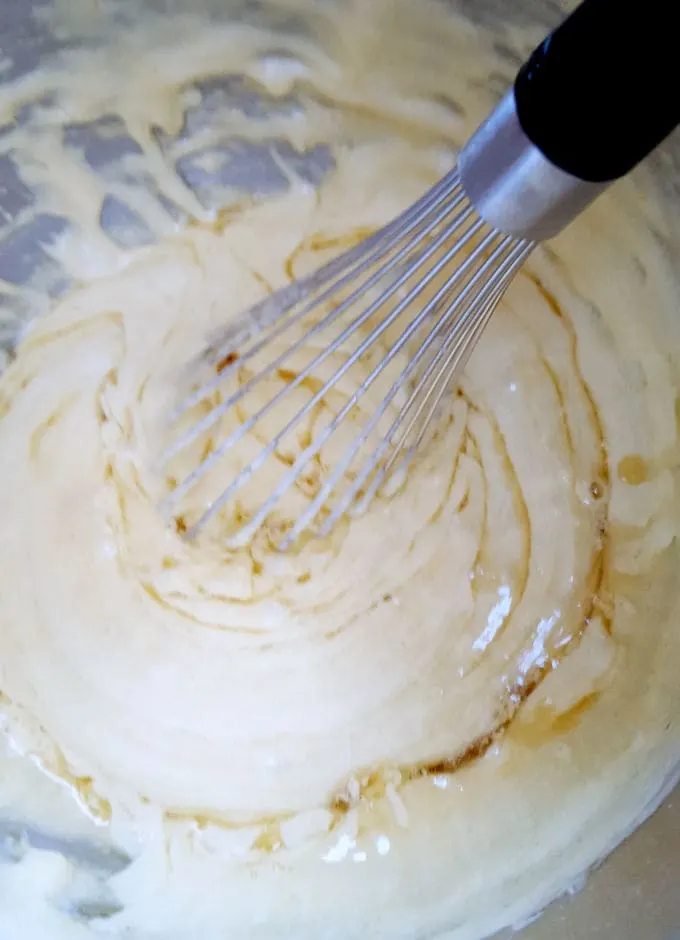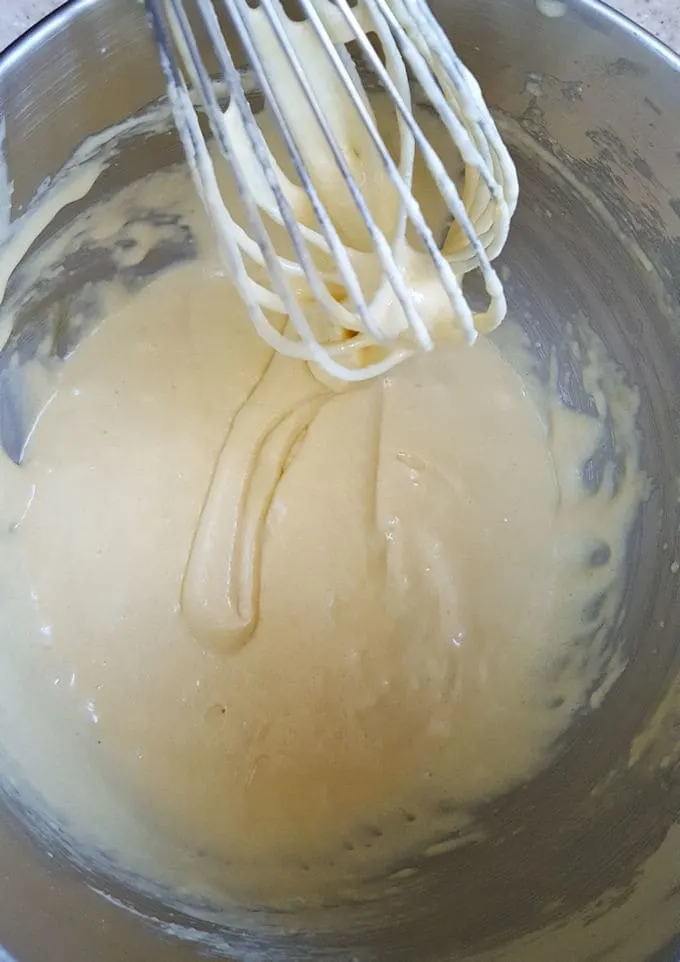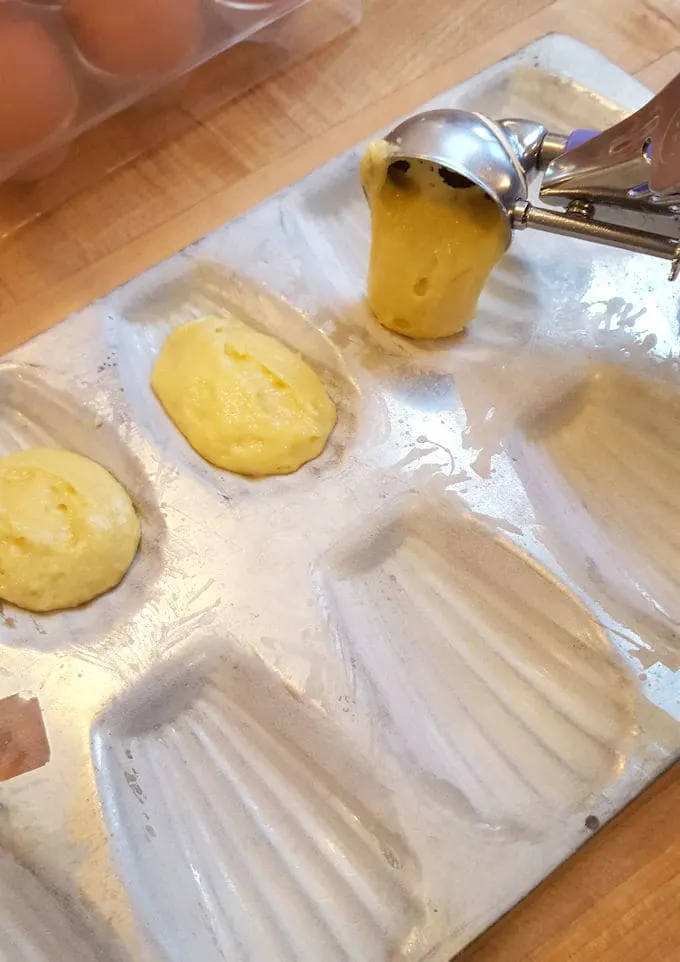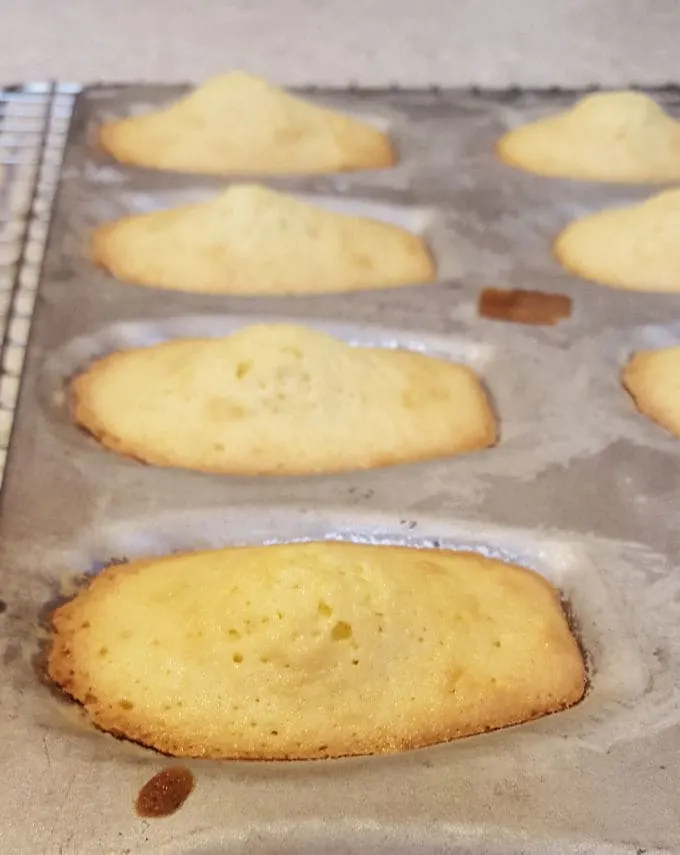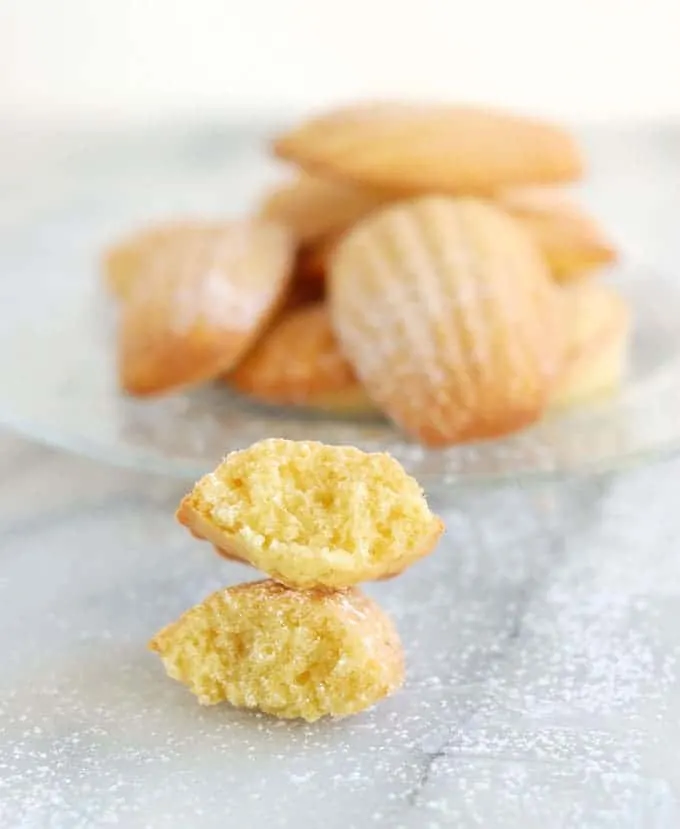 If you love this recipe, try one of these other classic cookie recipes: Sable Cookies, Crisp Lemon Thin Cookies, Almond & Anise Biscotti, Lemon Filled Shortbread.
If you love this recipe as much as I do, I'd really appreciate a 5-star review.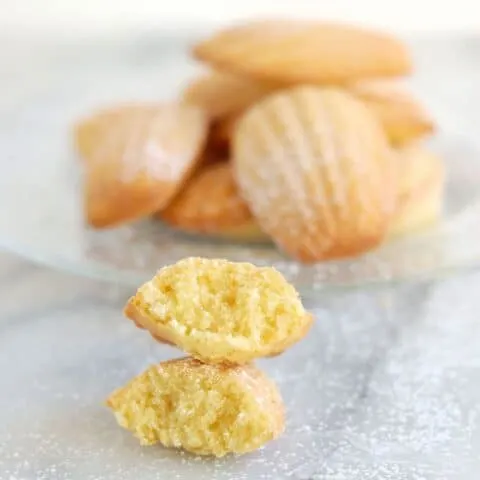 Brown Butter Almond Madeleines
Almond Madeleines, are they a cookie or a cake? I don't care! I only know that they're so easy to make and even easier to eat.
Ingredients
1 1/2 sticks (6 oz, 170g) unsalted butter
1/2 cup (2.5 oz, 70g)all purpose flour
1/2 cup (2 oz, 56g) almond flour or finely ground almonds
1/8 teaspoon table salt
1/2 cup plus 2 tablespoons (5 oz, 140g) granulated sugar
3 large eggs plus 1 large yolk
1/4 teaspoon vanilla extract
1/2 teaspoon almond extract
Instructions
Melt the butter in a small saucepan. Continue heating the butter until it foams, bubbles and the milk solids fall to the bottom of the pan. Allow the milk solids to brown. Pour the browned butter into a small dish, leaving the browned milk solids in the pan.
Reserve a tablespoon of the browned butter to grease the Madeleine pan. Set aside the remaining butter to cool but not solidify.
Whisk together the flour, almond flour (ground almonds) and salt and set aside.
Whisk the eggs with the sugar and extracts until the eggs are pale, aerated and leave a "ribbon" when the whisk is drawn through the mix. Fold in the flour with a wire whisk. Fold in the browned butter. Set the batter aside to rest for 1 hour
While the batter is resting, preheat oven to 400°F. and brush a madeleine pan with reserved butter then coat with flour.
Place a heaping tablespoon of batter into each cookie mold.
Bake 8-10 minutes until golden brown. Best eaten slightly warm or within a couple of hours of baking.
Recommended Products
As an Amazon Associate and member of other affiliate programs, I earn from qualifying purchases.