Want to make perfect French Madeleines? This recipe has browned butter and a hint of fresh lemon zest. These little gems have an addictive flavor.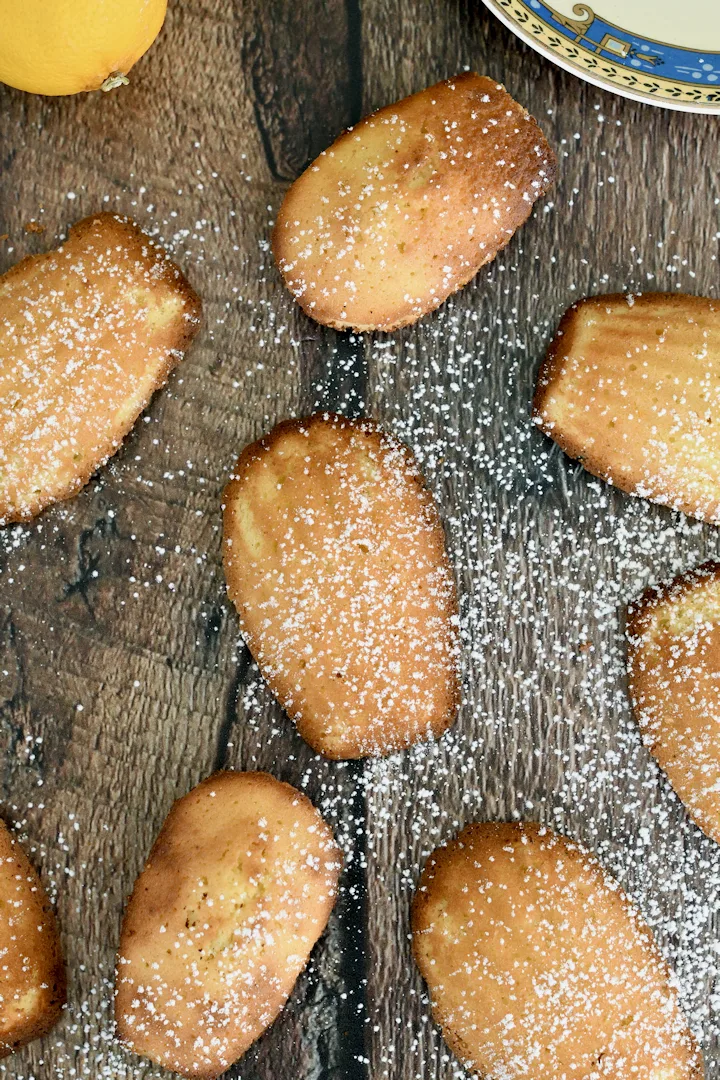 In thinking about a post for Classic French Madeleines, I had to decide if I should start with that oft-referenced story by Proust, Remembrance of Things Past (aka In Search of Lost Time) .
You know the story, one bite of a madeleine instantly transports the narrator to his childhood with a flood of memories. Even without reading the story I can appreciate how perfectly Proust illustrates that food is much more than mere sustenance.
We all have memories deeply tied to the flavors of our childhood. For sure, food is much more than a way to fill the belly. Food is culture, food is love and food is the stuff of childhood memories.
So, now that I got the literary reference out of the way, lets talk about the recipe.
It's a pretty straightforward recipe, really more of a tiny sponge cake than a cookie. For my version I started by making brown butter. The zest and juice from a fresh lemon brightens the flavor.
Yes, you really should use a real madeleine pan to make the iconic shell shape.
Scroll through the process photos to see how to make French Madeleines: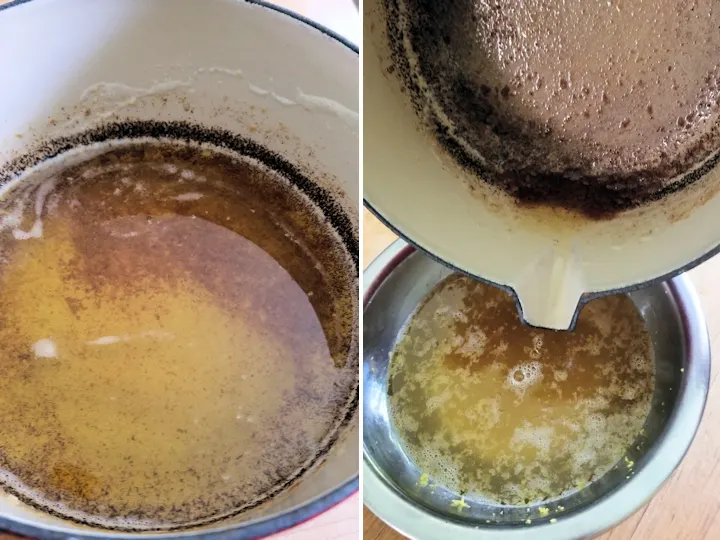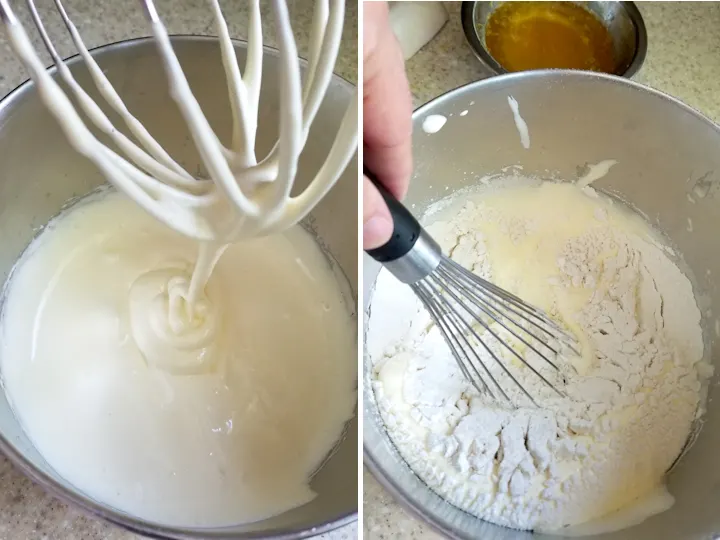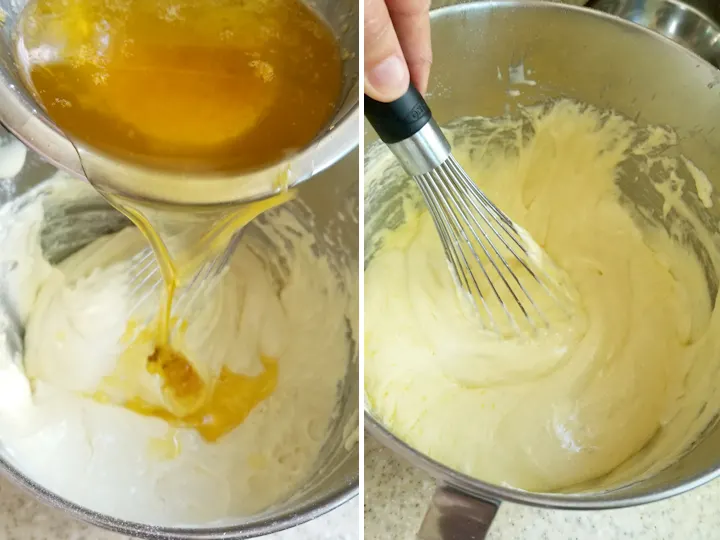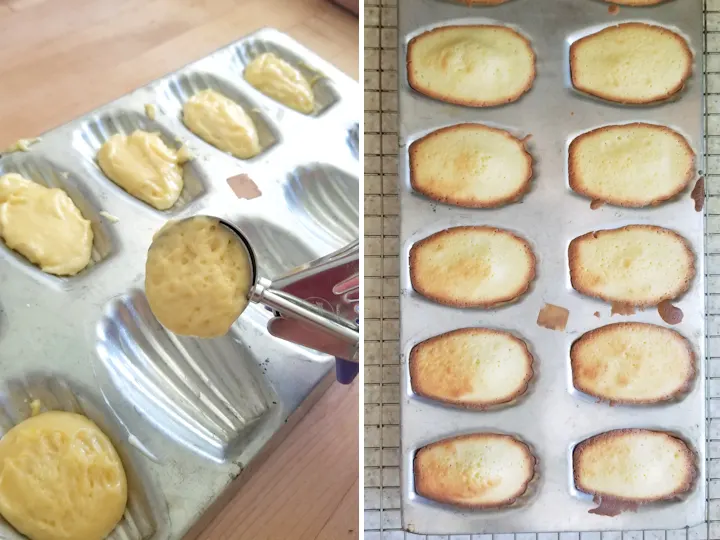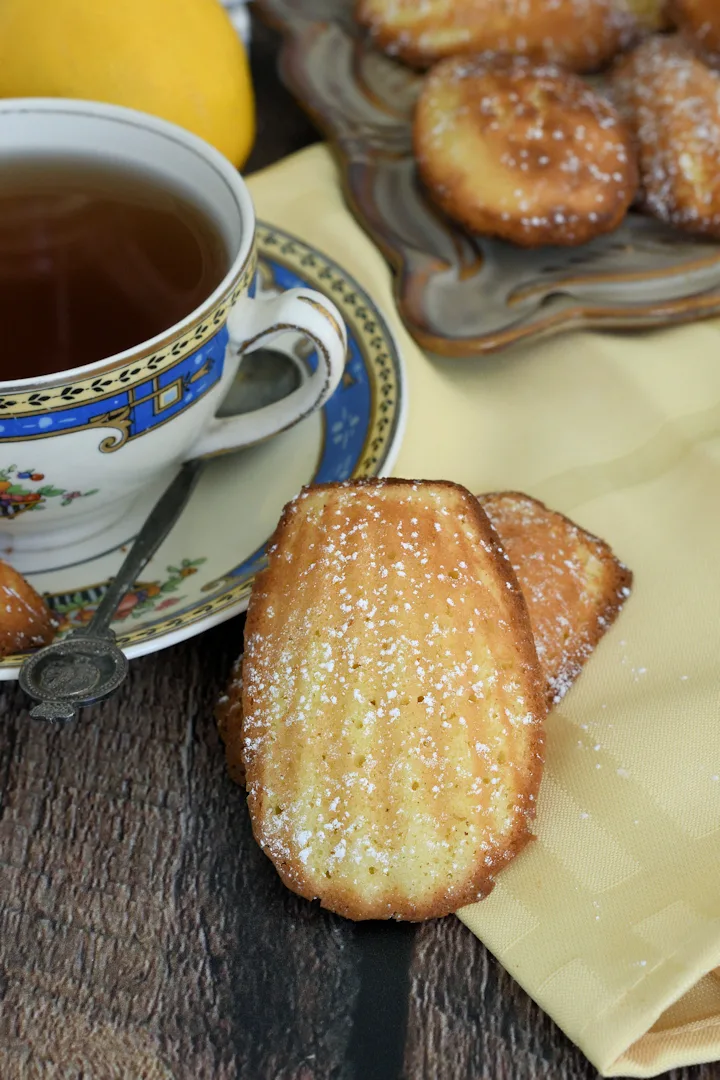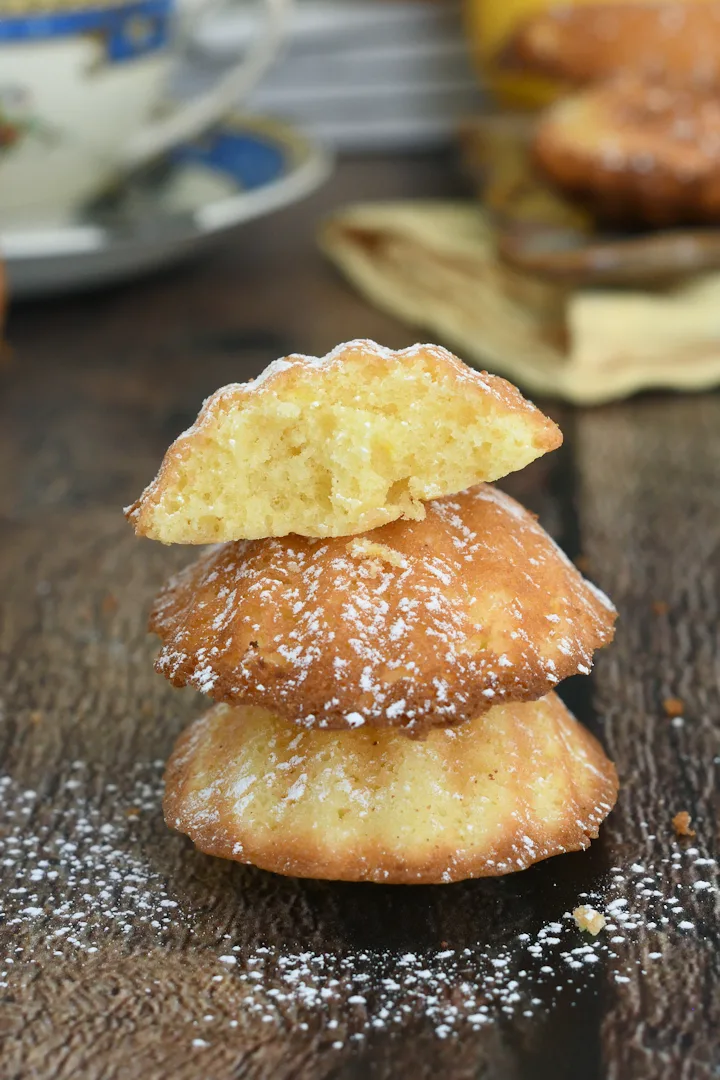 We love French Pastries. Here are more recipes for you to try: Pate a Choux, Chocolate Marveilluex, Baba au Rhum, Marolaine, Kouign-Amann, Caneles, Macarons, Sable Cookies and a romantic Coeur a la Creme.
If you love this recipe as much as I do, I'd really appreciate a 5-star review.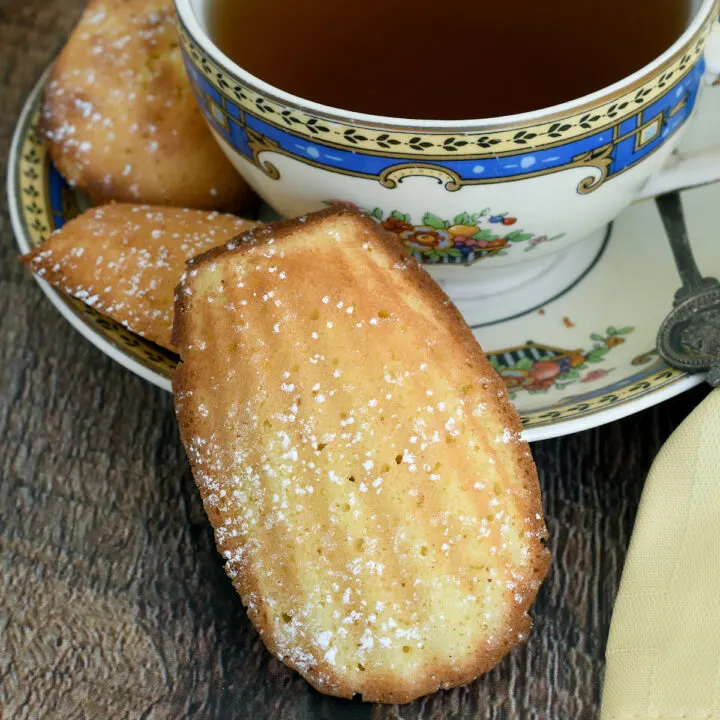 French Madeleines (Lemon Madeleines)
Are Classic Madeleines a cookie or a cake? I don't care! I only know that they're so easy to make and even easier to eat.
Ingredients
1 1/2 sticks (6 oz, 170g) unsalted butter
1/2 teaspoon vanilla extract
Finely grated zest from 1 lemon
1 tablespoon fresh lemon juice
1/8 teaspoon table salt
3 large eggs plus 1 large yolk
1/2 cup plus 2 tablespoons (5 oz, 140g) granulated sugar
1 cup (5 oz, 140g) all purpose flour
Instructions
Melt the butter in a small saucepan. Continue heating the butter until it foams, bubbles and the milk solids fall to the bottom of the pan. Allow the milk solids to brown but be careful not to let them burn. Pour the browned butter into a small bowl, leaving the milk solids in the pan.
Add the vanilla, lemon zest, lemon juice and salt to the browned butter. Set aside to cool but not solidify.
In a large mixing bowl or the bowl of a stand mixer, whisk the eggs and yolk with the sugar until pale, aerated and the batter leaves a "ribbon" on the surface when drizzled.
Sift the flour over the eggs and fold in by hand with a wire whisk. Fold in the browned butter. Set the batter aside to rest for 1 hour.
While the batter is resting, preheat oven to 400°F. Butter the madeleine pan.
Use a scooper or a heaping tablespoon of batter to fill each cookie mold 3/4 of the way.
Bake 8-10 minutes until golden brown around the edges and set in the center. Madeleines are best eaten slightly warm or within a couple of hours of baking.
Recommended Products
As an Amazon Associate and member of other affiliate programs, I earn from qualifying purchases.