Apple Frangipane Tart is a classic and elegant treat fit for any dessert table. A crisp, sweet-crust is filled with rich almond frangipane filling, baked with sliced apples and finished with apricot preserves.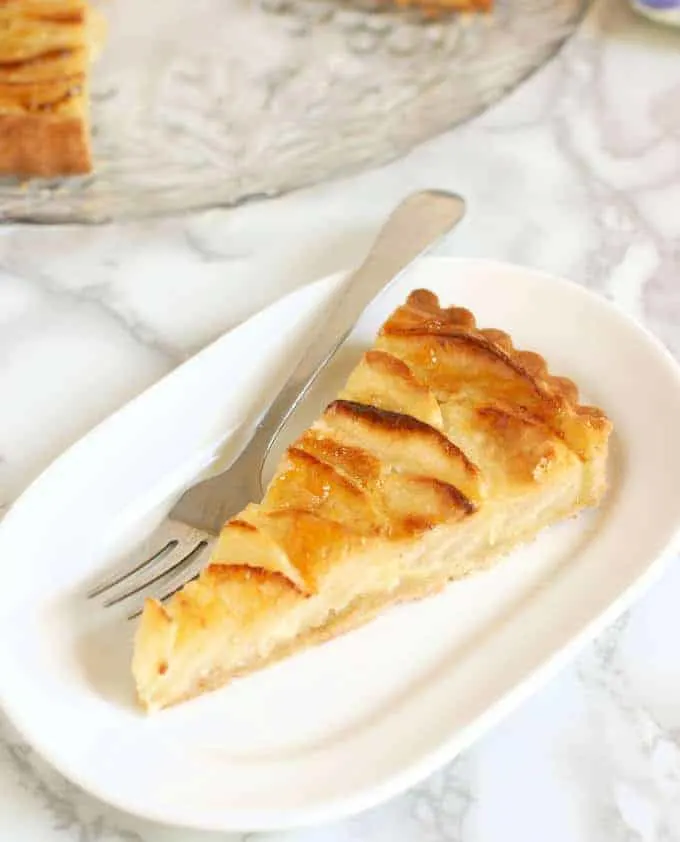 I know you probably hate that "If you had to choose…" question. I mean, most of the time it's impossible to answer.
Buuuutttt, if I had to choose a favorite dessert of all-time, this Apple Frangipane Tart would certainly be in the running.
This, to me, is a perfect dessert. It's got everything I love; a crunchy crust, fruit, rich almond frangipane and even the finishing touch of sweet/tart apricot preserves hits just the right note.
Apple Frangipane Tart (Apple Almond Tart) is truly, truly easy to make:
I know we bloggers sometimes overestimate how "easy" a recipe is. Doesn't it seem like every recipe on Pinterest, Facebook and Instagram is "super-easy"?
But, I swear, this really is an easy recipe. If you watch the video you can see how quickly the frangipane comes together. It's a totally unfussy recipe that doesn't have to be coddled or handled delicately. Just mix it up and spread it into the tart shell.
I sliced the apples nice and thin so I could arrange them in a pretty petal pattern. An apple peeler makes quick work of the apples.
I like to run the tart under the broiler to brown the tips of the apples, which highlights the petal pattern. Warm apricot preserves creates a glistening finish for the tart.
Perfectly simple, perfectly beautiful and perfectly delicious!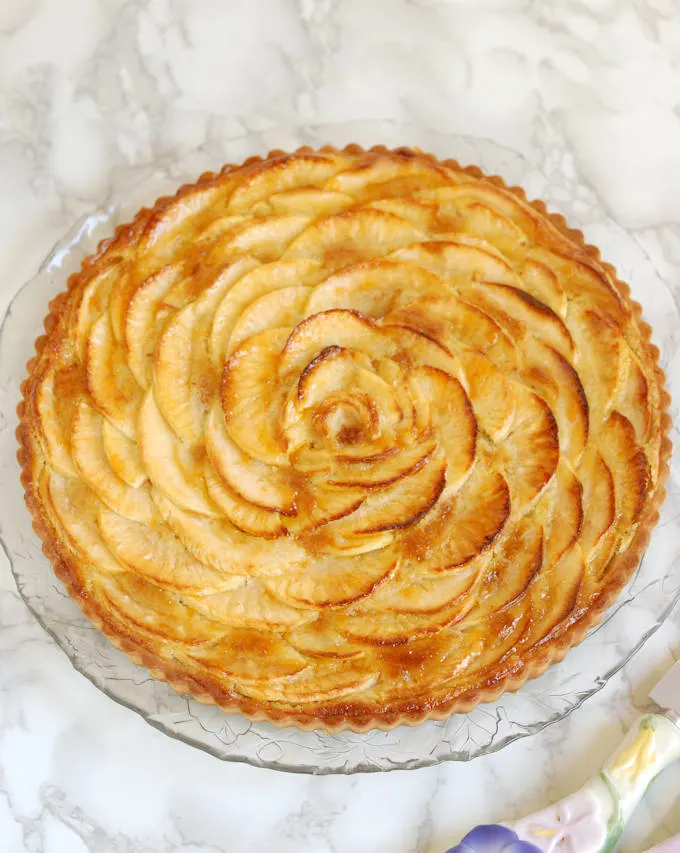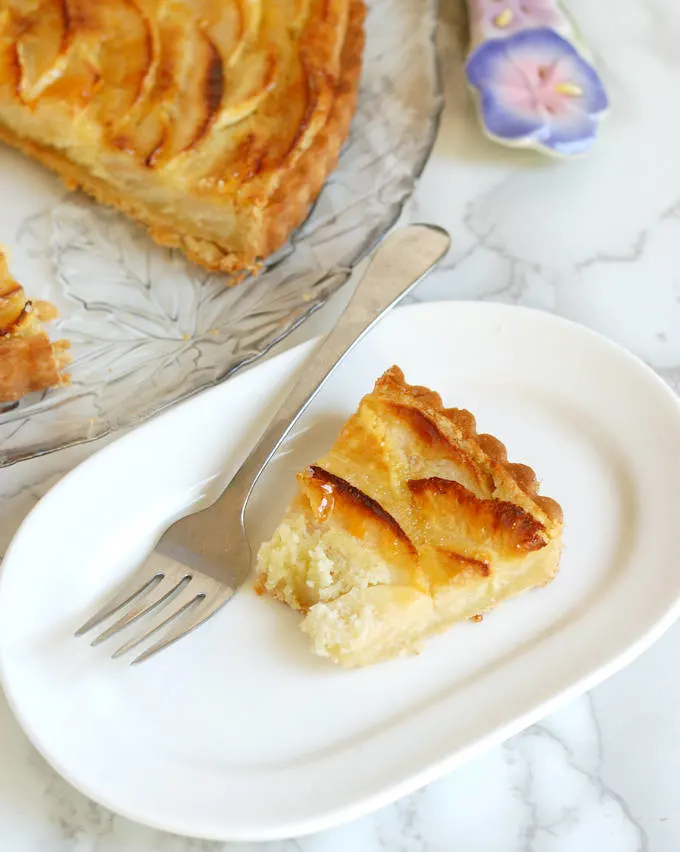 Watch the recipe video to see how to make an Apple Frangipane Tart.
If this type of recipe is your thing, you should try the classic British Bakewell Tart. You'll love it.
If you love this recipe as much as I do, I'd really appreciate a 5-star review.
You might also like: