This Blueberry Cheesecake Tart gets an extra special flavor and crunch from the cornmeal crust and richness from the creamy cheesecake filling. This is thee perfect summer dessert!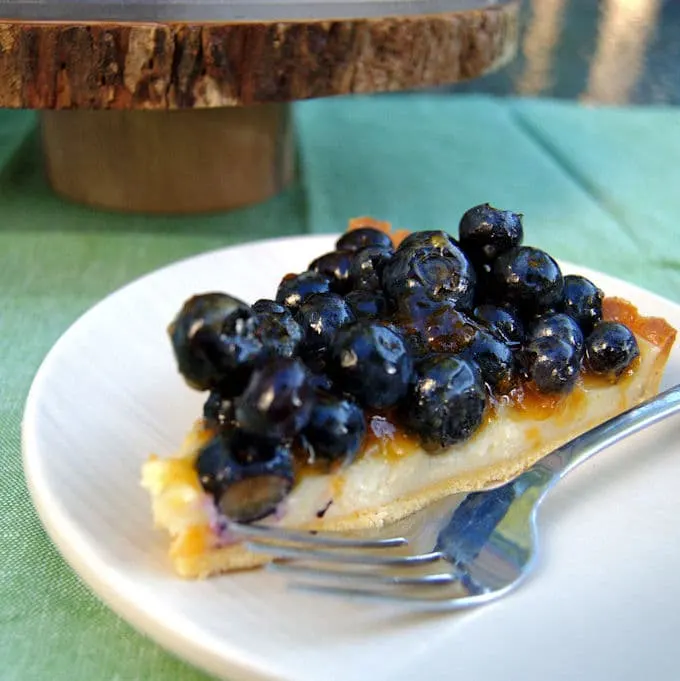 We can never have too many blueberries recipes, can we?
I love blueberries and cornmeal together and who doesn't love blueberries and cheesecake together.
This Blueberry Cheesecake Tart has all three in one delicious slice.
The cornmeal crust is filled with a luscious cheesecake filling and the whole tart is piled high with juicy blueberries.
How to make the best Blueberry Tart:
Start with a cornmeal crust! This cornmeal crust is a variation of my basic short dough recipe.
If you don't have cornmeal available or don't like cornmeal you can use the basic short dough in it's place.
Cornmeal dough is very tender. It's easiest to work with the dough while it's cold.
Make the cheesecake filling with both butter and cream cheese.
Make sure the cream cheese and butter for the filling are both at room temperature before mixing so you don't get lumps of cream cheese in the batter.
The filling can be poured into the blind-baked crust while it's still warm and then returned to the oven to bake.
Both the dough and the batter for the filling can be made ahead.
For the topping you can just pile on the blueberries for a casual look or you can arrange them in pretty circles to make it fancier.
Use melted apricot preserves as a glaze for the fruit. The jam tastes great and keeps the berries in place when you cut the tart.
Scroll through the step by step photos to see how to make Blueberry Cheesecake Tart with a cornmeal crust: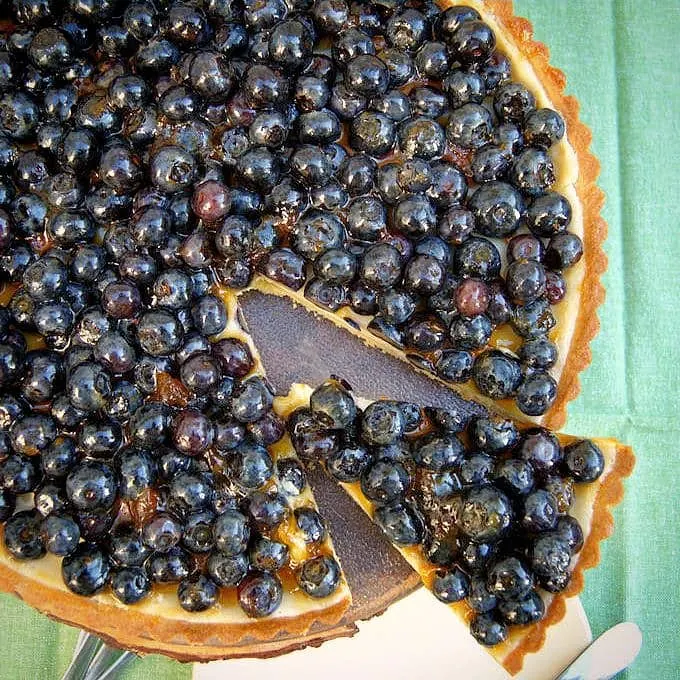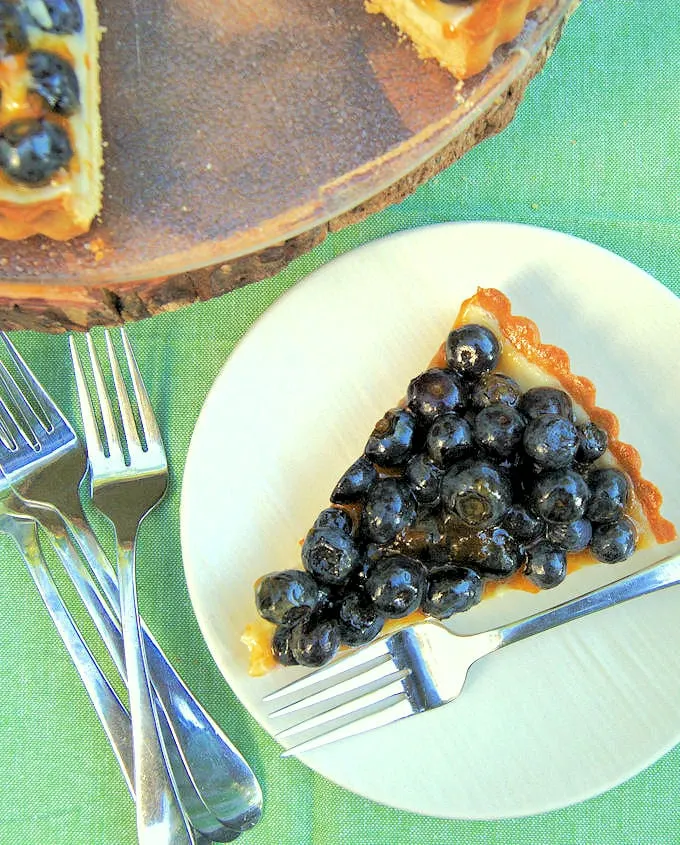 This cheesecake filling is great in any fruit tart. Use your imagination. The possibilities are endless.
If you love this recipe as much as I do, I would really appreciate a 5-star review.
You might also like: