Skillet Mexican Cornbread is chock full of corn kernals, jalapeno, scallions & cheddar. This bread could stand on it's own as a snack, but it's also perfect with a hearty bowl of chili or soup.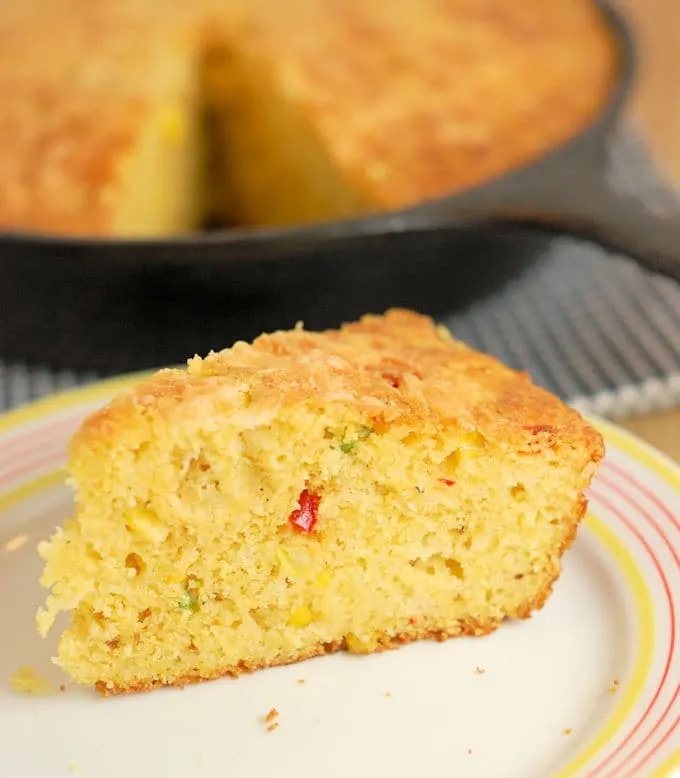 Come to think of it, this bread wouldn't be out of place next to some eggs for breakfast or brunch, either. It tastes best still warm from the oven, but it will keep a couple of days at room temperature.
Skillet Mexican Cornbread is easy to make
The super simple batter comes together in minutes. The batter is ready by the time the oven is preheated.
Use fresh or frozen corn kernals.
If you don't like heat, use bell pepper instead of the jalapeno.
When it's baked in a well-seasoned cast iron skillet, this cornbread gets a crunchy-crispy brown crust that is sooo yummy.
You an also bake the batter in muffin or mini muffin tins for individual portions. Muffins won't have the extra crunchy crust, but single servings are neat and convenient for large gatherings.
Scroll through the step-by-step photos to see how to make Skillet Mexican Cornbread with jalapeno & cheddar.
I added jalapenos, cheddar, scallions, cumin and corn kernels to the bread because I love all those flavors together. If you don't like the heat use sweet bell peppers instead of the jalapeno. You can switch out or eliminate any of the other add-ins according to your own tastes.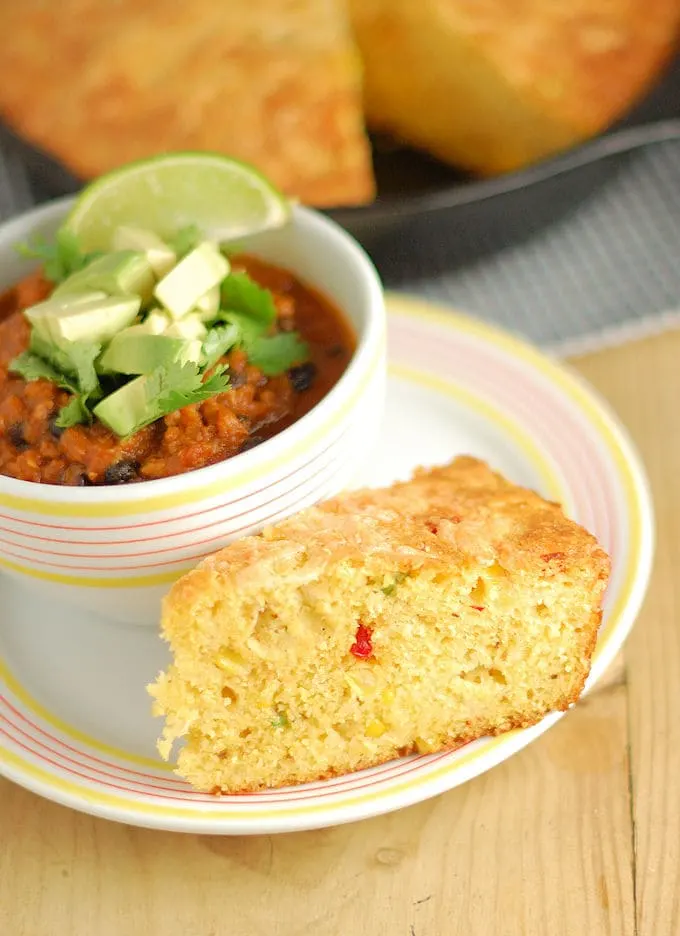 If you love this recipe as much as I do, please consider leaving a 5-star review.
You might also like: