Malted Chocolate Frosting is super easy to make. This rich buttercream is made with whole milk and malted milk powder for a deeply satisfying, old-fashioned flavor.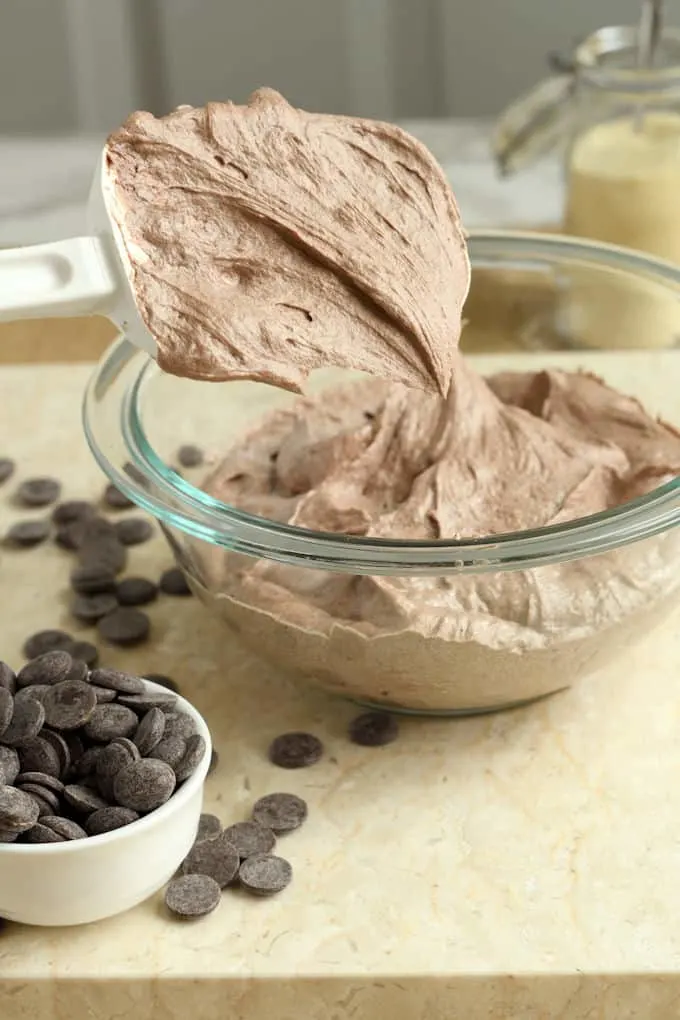 It's official! I am obsessed with "malting" all the recipes. This old-fashioned product has the most amazing ability to enhance almost any dessert or baked good.
I bought a container of malted milk powder a few months ago and haven't stopped finding new ways to use it. Today I'm "maltifying" an oldie but goodie.
Malted Milk Frosting is a version of traditional Ermine Frosting. It's one of my favorite frostings because it's really easy to make and it is not too sweet.
How to make the best Malted Chocolate Frosting
Of course we want to start with a milk based frosting to enhance the milky flavor of the powder. That's why I choose Ermine frosting as the starting point.
Make sure to cook the milk and flour until it's thickened to the consistency of a pudding. Let it cool completely before adding it to the whipped butter.
Sift and whisk the cocoa and milk powder into the pudding to avoid lumps.
I like to use dutch-processed cocoa powder for a deep chocolate flavor.
After mixing the pudding into the butter with the beater, switch to the whisk to aerate the frosting.
This recipe makes enough frosting to fill and ice a 9″ round cake. Use 1/2 of this recipe to ice a 13″x 9″ pan of brownies.
Scroll through the step-by-step process photos to see how to make Malted Chocolate Frosting: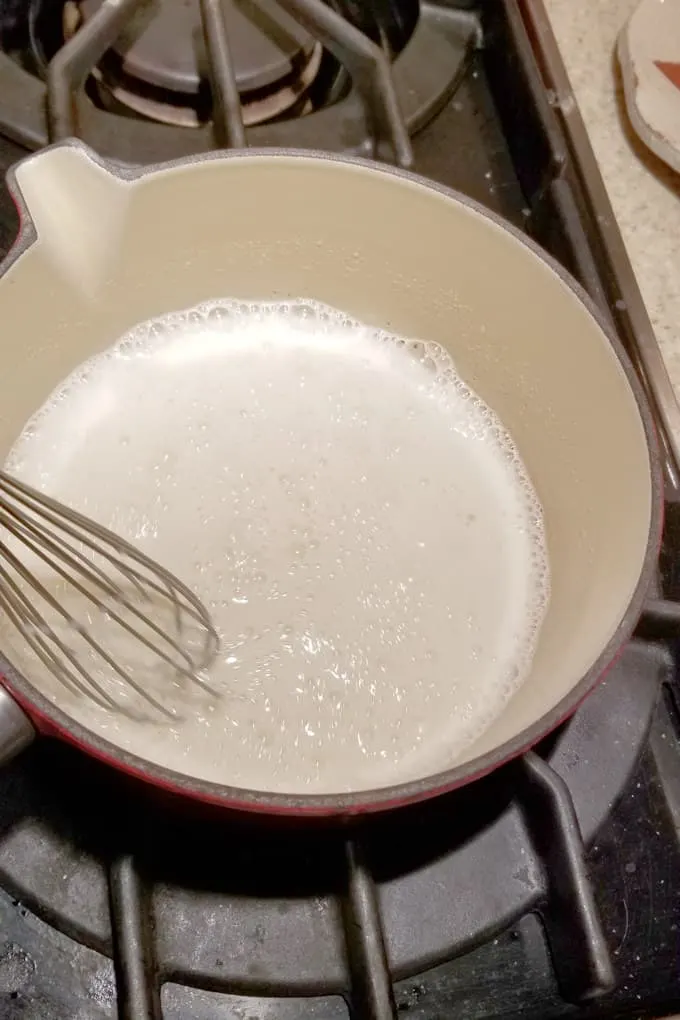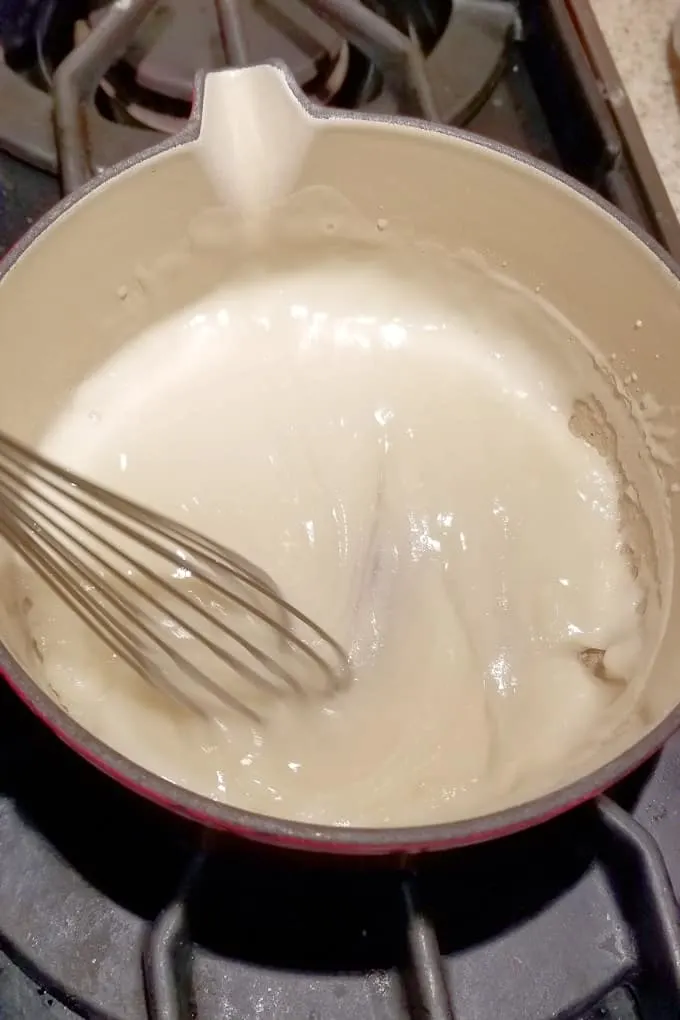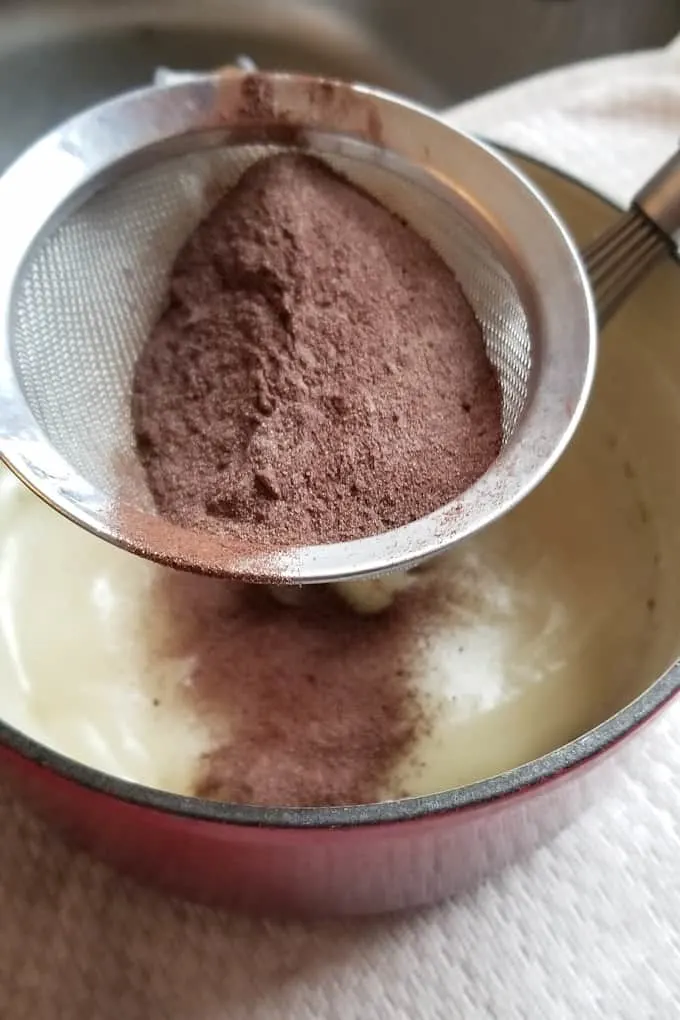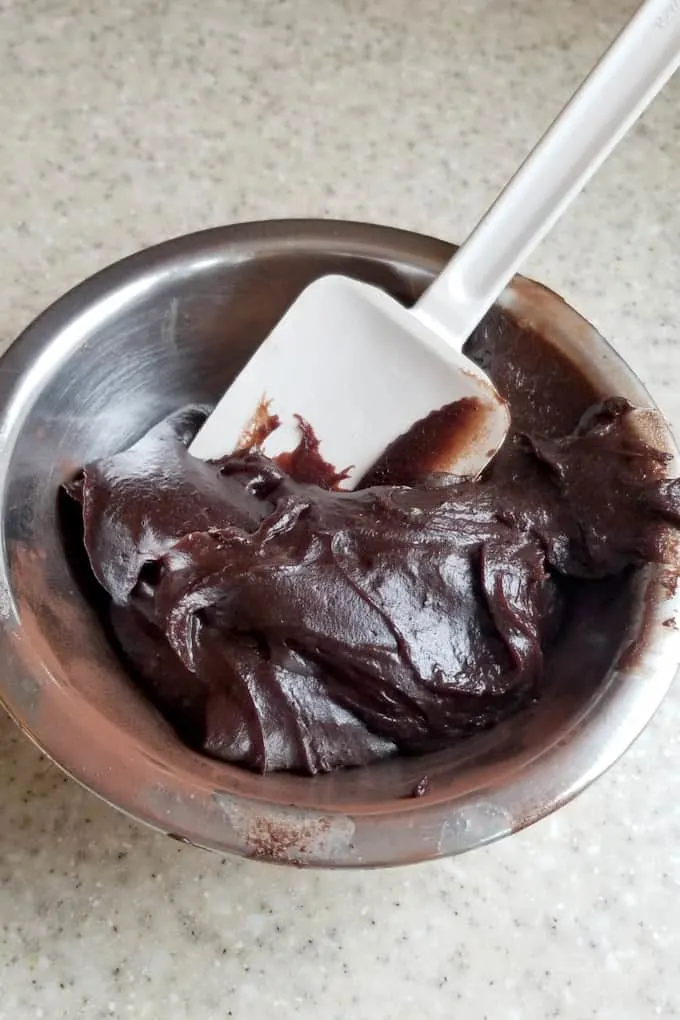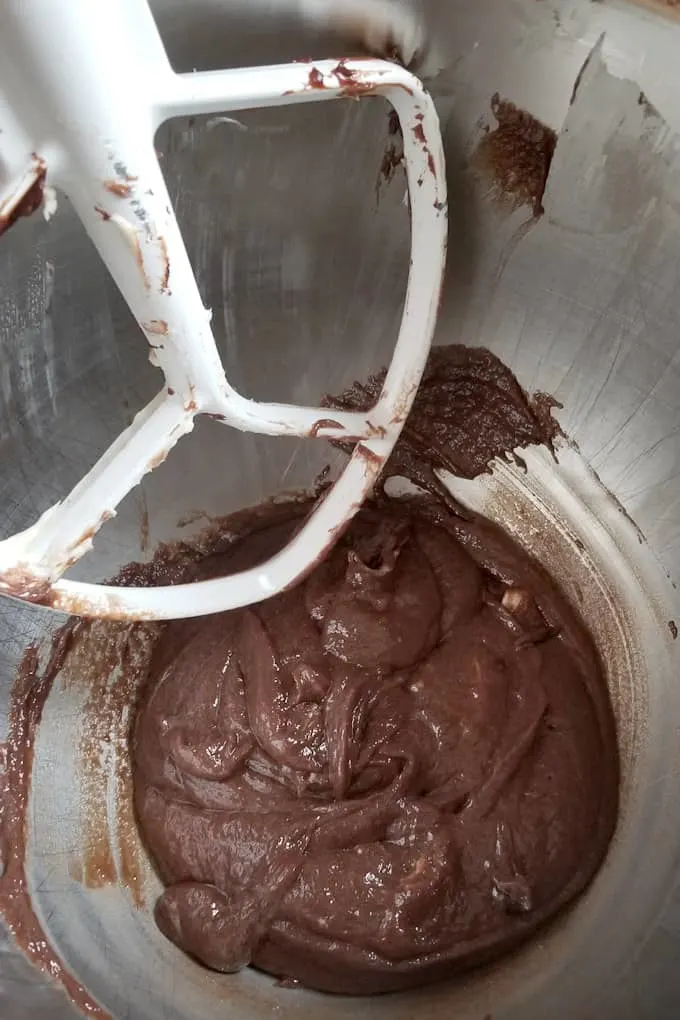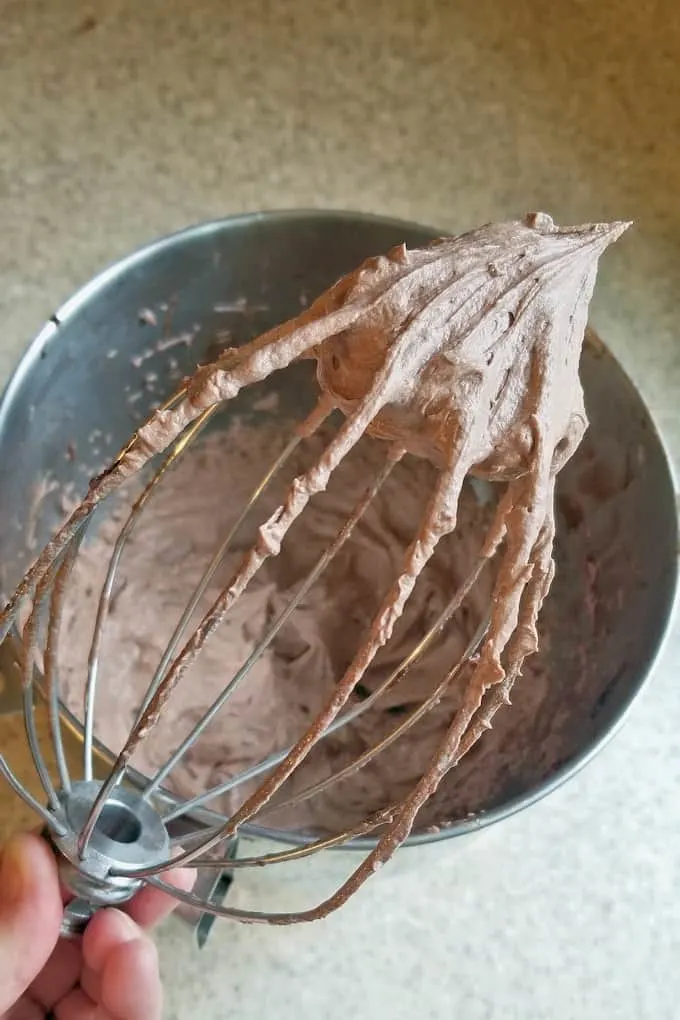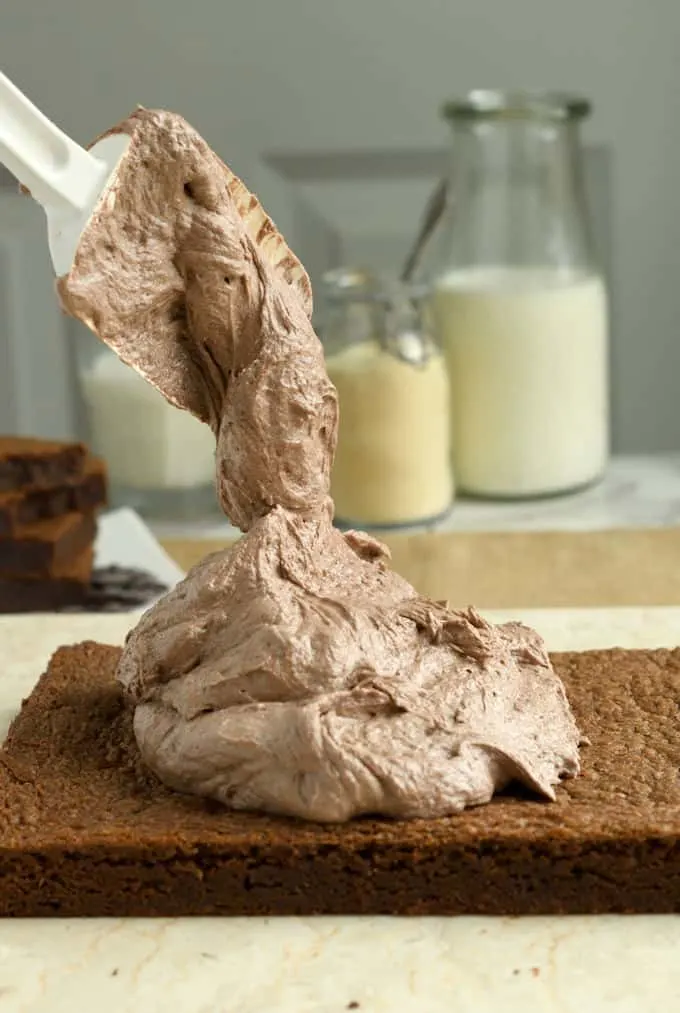 Try these other recipes made with malted milk powder:
This recipe is a version of one of my favorite frosting recipes, old fashioned Ermine Frosting.
If you love this recipe as much as I do, I'd really appreciate a 5-star review.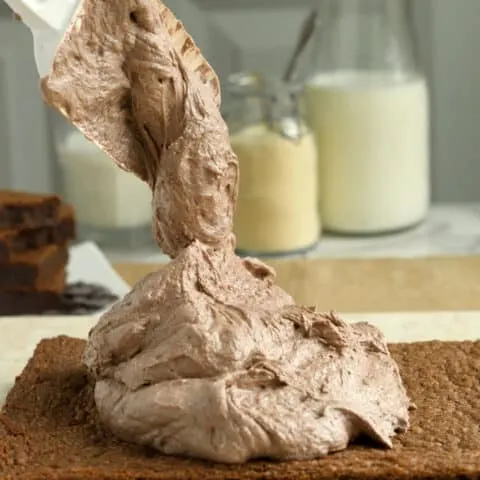 Malted Chocolate Frosting
Rich chocolate frosting flavored with malted milk powder for a deeply satisfying, old-fashioned icing.
Ingredients
6 tablespoons (2 oz, 56 g) all purpose flour
1 cup (8oz, 224g) granulated sugar
1/2 teaspoon salt
1 cup (8 oz, 240ml) whole milk
1/4 cup (1 1/2 oz, 42g) malted milk powder
1/4 cup (1 oz, 28g) cocoa powder
2 teaspoons vanilla extract
2 sticks (8 oz, 224g) unsalted butter, room temperature
Instructions
Combine the flour, sugar and salt in a saucepan, whisk to combine. Slowly whisk in the milk until smooth. Heat the mixture over medium low, whisking constantly, until it begins to boil.
Continue to cook and stir for 2-3 minutes until it thickens to a pudding-like texture. Immediately remove from the heat. Sift the malted milk powder and cocoa over the pudding and whisk until smooth. Transfer to a bowl. Add the vanilla and cool to room temperature.
Cream the butter until light and fluffy. Add the pudding, a little at a time, until completely incorporated. Switch to the whisk attachment and whip the buttercream until it's light and fluffy.
Use immediately to fill and frost your favorite cake.
Notes
One batch of frosting is enough to fill and frost a 9" round cake.
Recommended Products
As an Amazon Associate and member of other affiliate programs, I earn from qualifying purchases.