Key Lime Frozen Souffle is a sophisticated riff on Key Lime Pie. If you're having a summer dinner party, this frozen mousse is the perfect dessert. Make it ahead for easy entertaining.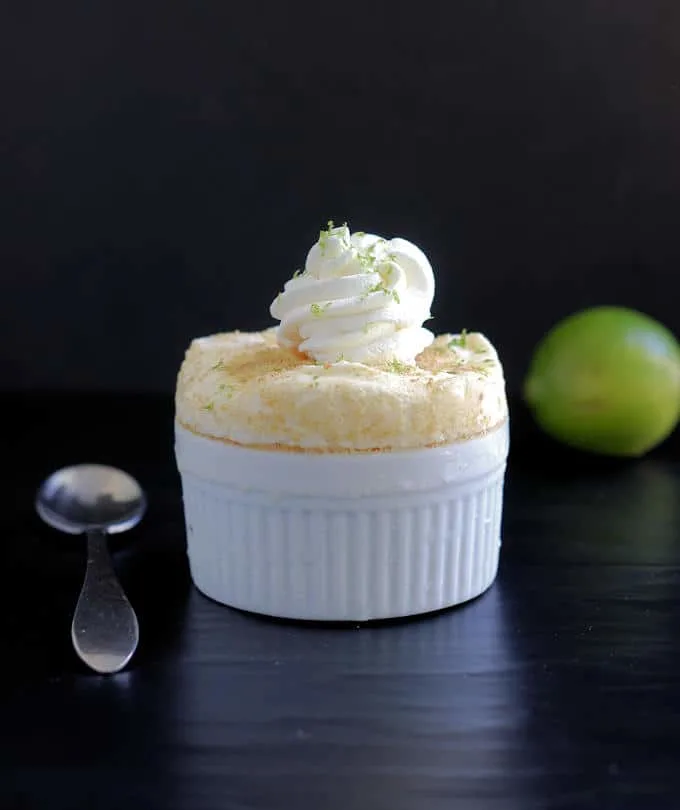 What is Frozen Souffle and is it hard to make?
Oooo, Key Lime Frozen Souffle sounds fancy, doesn't it? If it's fancy it must be really hard to make. It must be a finicky and scary recipe if it's a souffle, right?
Nope. Do you know what a frozen souffle really is? It's just a frozen mousse. Scoop it into a souffle dish, let it come over the top a bit with the aid of a "collar", stick it in the freezer, et voilà, you've got yourself an impressive dessert.
I know, I know. How can I casually say, "it's just a frozen mousse…"? I mean, isn't mousse hard to make? Again, nope.
To make a mousse all you need is a very flavorful, thick base, then fold in whipped cream and/or whipped egg whites and you've got yourself a mousse. Savory or sweet, it's the same idea.
The thick base for a mousse can be something like a savory goat cheese mix, lemon curd, or chocolate.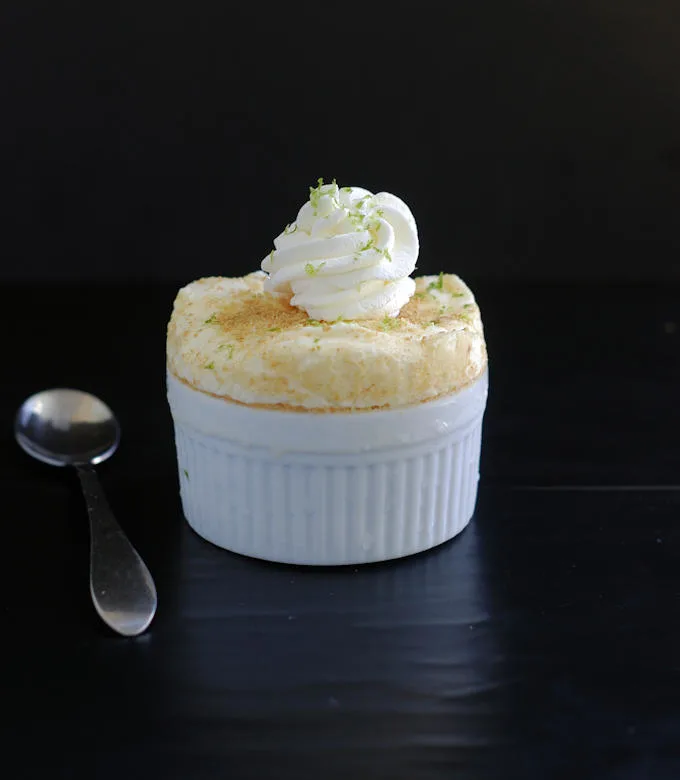 How to make Key Lime Frozen Souffle:
For this recipe the base is a rich lime curd. I fold in whipped cream to echo the creaminess of a good key lime pie, and egg whites to make the mousse very light with lots of little air bubbles.
Finally, to really mimic the flavors of key lime pie, I line the souffle cups with graham cracker crumbs.
You could serve this recipe chilled in dessert dishes and call it "key lime mousse". You could also scoop the filling into a graham cracker crust to make a frozen key lime pie.
The nice thing about a frozen souffle, or frozen mousse, is that is doesn't melt the way ice cream does. As it softens it will continue hold its "souffle" shape.
I'll tell you one other secret. You know those "no churn" ice creams that are the current rage? A lot of them are really just frozen mousse.
Most no-churn ice cream recipes are made with a thick base (condensed milk) with whipped cream folded in. That's exactly how a mousse is made. Everything old is new again, eh?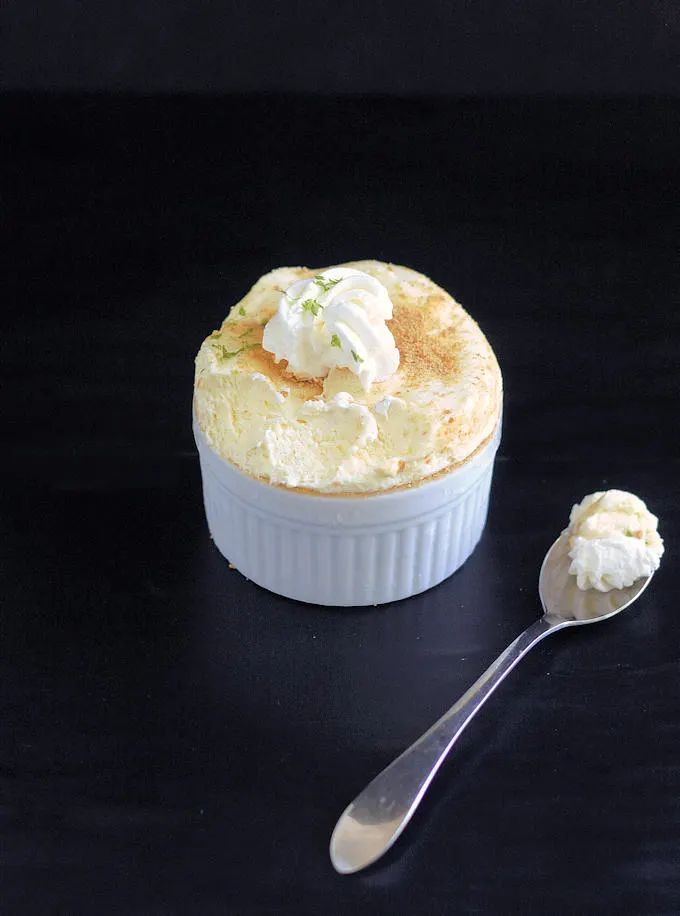 Watch the video to see how to make Key Lime Frozen Souffle.

If you love this recipe as much as I do, I'd really appreciate a 5-star review.
You might also like: