Melon Granita is like a snow cone for grown ups. With this granita recipe you can turn fresh honeydew melon into a refreshing frozen treat, no ice cream maker required.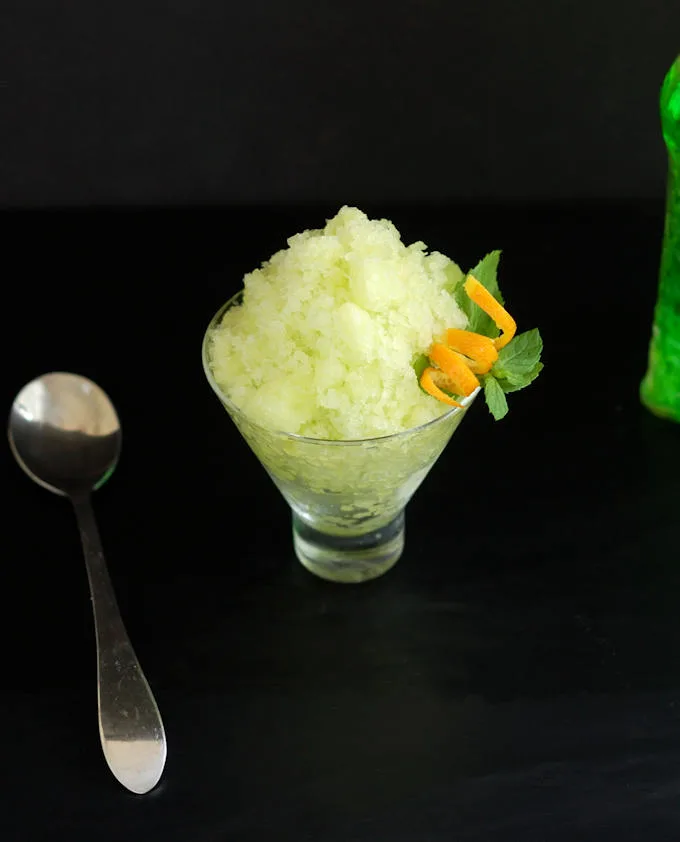 What is Granita?
Granita is a frozen treat which originated in Sicily. The word "Granita" comes from the Italian "granito", meaning "grainy".
Now, when we're making ice cream or sorbet, grainy is exactly what we're trying to avoid. We want ice cream to be as smooth as possible and we want sorbet to be more slushy than grainy.
When making Granita, we embrace the icy texture to create a different type of dessert. Granita is so refreshing precisely because it is icy and a bit crunchy.
You don't need ice cream maker for this granita recipe. As I explained in the How to Make Ice Cream post, we use an ice cream maker make a frozen dessert with very, very tiny ice crystals, which creates a creamy texture. But if you want to turn this recipe into a sorbet, go ahead and fire-up your ice cream machine.
How to make Melon Granita:
For this recipe all you need is a some room in the freezer and a metal baking pan. Pour the granita mixture into the pan and set it into the freezer.
Every 30-60 minutes you take the pan out of the freezer and use a fork to scrape the partially frozen bits through the unfrozen juice.
This scraping is doing something similar to what the ice cream machine does. By scraping you're breaking up the frozen bits of juice into smaller crystals. But, relative to the crystals created with an ice cream machine, they are much larger so the texture is chunky.
As you continue to freeze and scrape the granita, you'll find that it gradually goes from juicy to slushy and finally the texture will become almost fluffy.
The flavors in this granita were put together to mimic the classic "Melon Ball" cocktail. The hint of melon liquer enhances the melon flavor and lowers the freezing point of the water in the mix just a bit.
The hardest part about making this recipe, honestly, is finding a good tasting melon to start with. You never know until you actually cut and taste the melon if you've got a good one.
The week before I made this recipe I had a fantastically juicy and flavorful honeydew melon from my local market. I went back to the same market and bought another.
Unfortunately, when I cut the new melon it didn't taste nearly as good. So to improve the flavor I added a little extra sugar and melon liquer, and I added a little lemon juice to spark the flavor.
Whenever you're working with fresh fruit you may have to adapt the recipe a little to get the best flavor.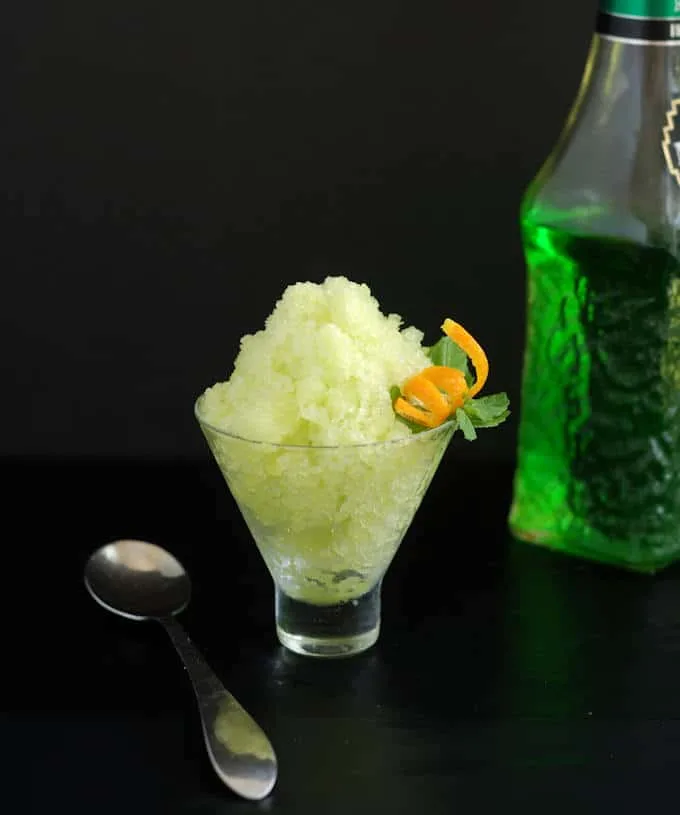 Watch the video to see how to make Melon Granita.

Got blackberries? You should try this amazing Blackberry Sorbet.
If you love this recipe as much as I do, please consider leaving a 5-star review.
You might also like: