Tempura Strawberries with Chocolate Orange Dipping Sugar is like nothing you've ever tasted. These fried strawberries might not look so pretty, but they sure taste good.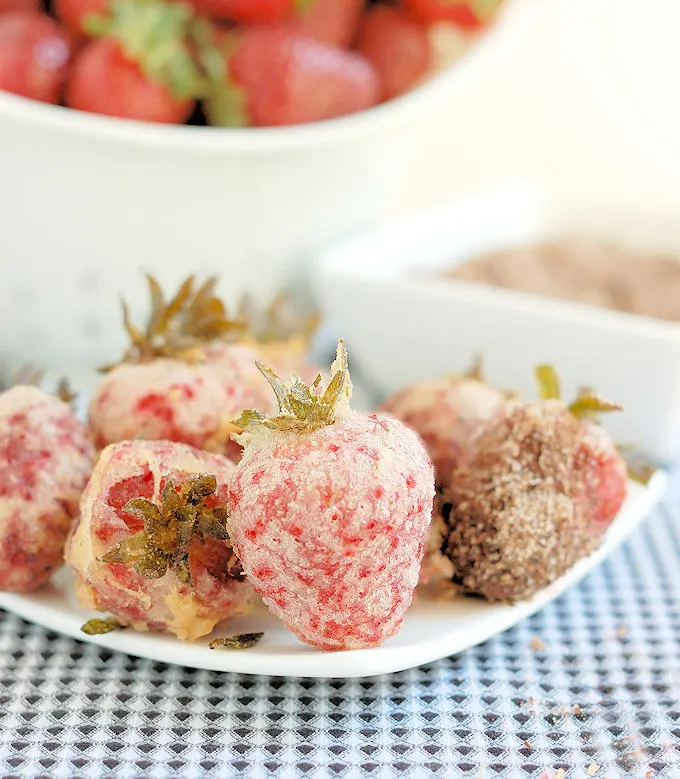 I so excited to share my new favorite strawberry recipe, Tempura Strawberries, with you.
Admittedly, fried Strawberries are not nearly as pretty as vine-ripened strawberries in all their natural glory. Although it's not the most beautiful dish of all-time, please don't let that stop you from giving it a go.
Because tempura batter is so thin, the berries don't really cook in the coating, they just warm up and become super juicy. Have you ever eaten strawberries still warm from the sun? That's what Tempura Strawberries taste like.
Scroll through the photos to see how to make Tempura Strawberries:
By replacing some of the water with vodka you'll form less gluten in the batter and end up with a super light and crisp tempura coating. If you don't have vodka available, or don't like to use alcohol, you can use all seltzer instead.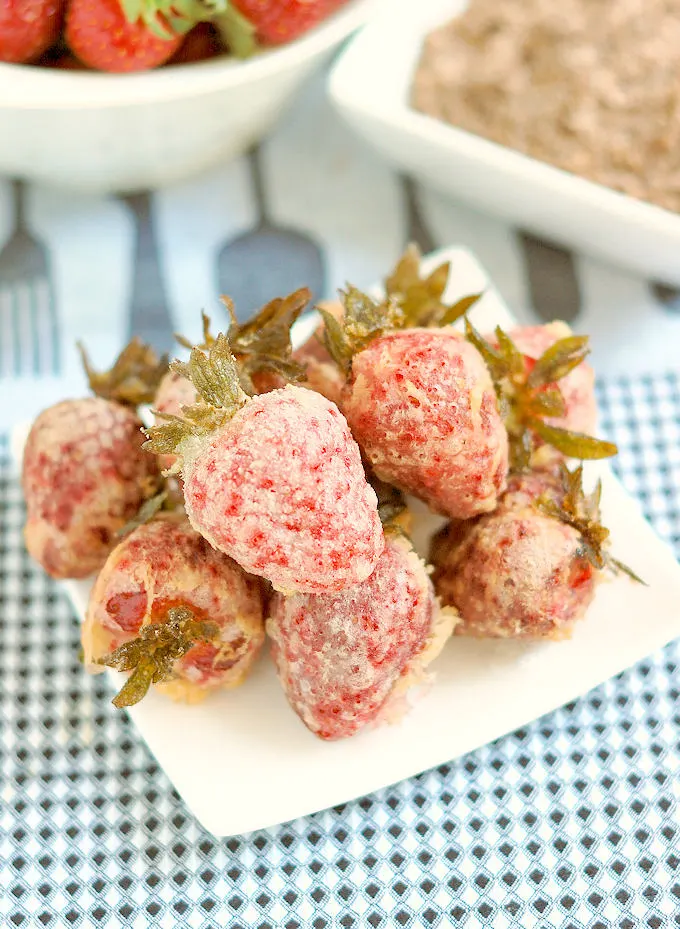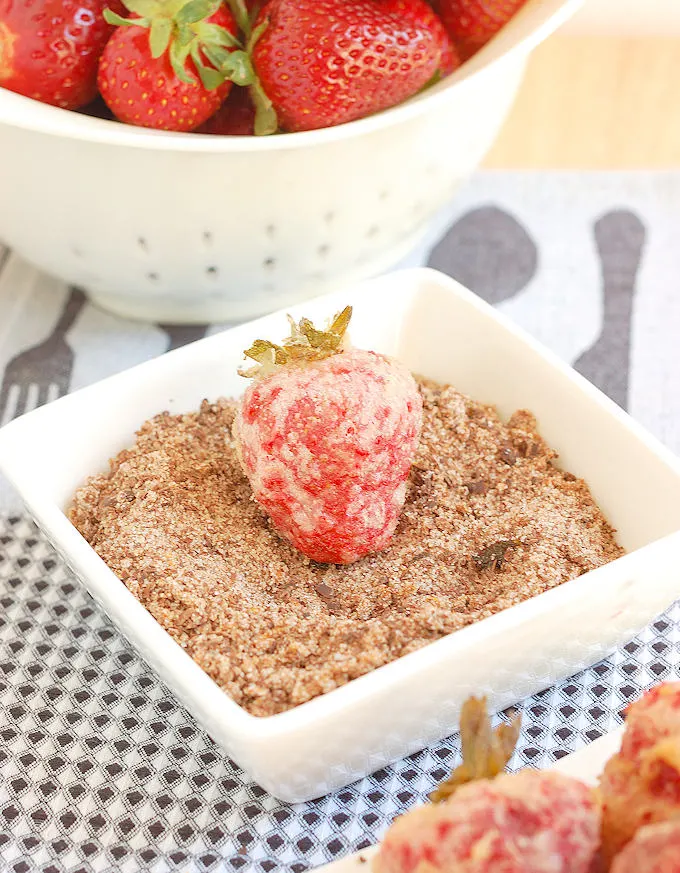 If you love this recipe as much as I do, please consider leaving a 5-star review.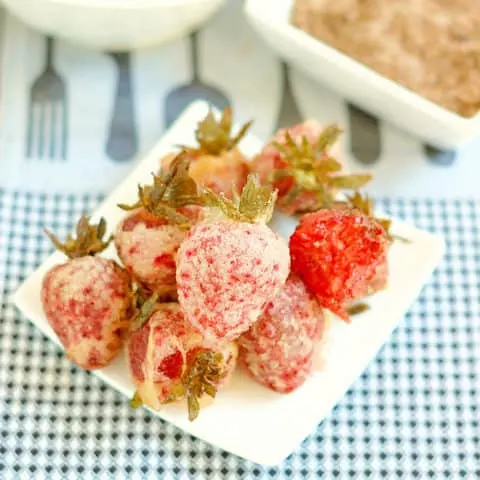 Tempura Strawberries
Have you ever eaten strawberries still warm from the sun? That's what Tempura Strawberries taste like.
Ingredients
Dipping Sugar
Zest of 1/2 orange, grated
1/4 cup (2 oz, 60g) granulated sugar
2 ounces semi-sweet chocolate, grated
Strawberries
2 quarts vegetable oil
1 cup (4 oz, 120g) cake flour
1 teaspoon granulated sugar
1/4 teaspoon salt
1 large egg, whisked (you only need 1/2, the the rest for egg wash or another use)
1/2 cup vodka (see note)
1 quart strawberries, use a damp paper towel to wipe clean
1/2 cup seltzer water
Instructions
Make Dipping Sugar
Combine the sugar, orange zest and grated chocolate in a small bowl. Toss with a fork to combine
Fry the strawberries
Heat the oil in a heavy pan.
Combine the flour, sugar and salt in a mixing bowl and whisk to combine the ingredients. Combine the seltzer with the vodka.
Pour the seltzer/vodka into the flour, mix until partially combined. Pour half the whisked egg into the batter and stir just until the ingredients are combined.
When the oil reach 400°F dip a strawberries into the batter and gently lower into the oil. Fry for just a minute until the coating is crisp and lightly browned. Drain on a rack set over a sheet pan.
Work in small batches to avoid overcrowding the pan.
Serve while still hot with the dipping sugar.
Notes
If you don't have vodka or don't like to use alcohol, use 1 cup of seltzer water instead of a 1/2 cup of each.
Recommended Products
As an Amazon Associate and member of other affiliate programs, I earn from qualifying purchases.
You might also like: