Tempura Strawberries with Chocolate Orange Dipping Sugar is like nothing you've ever tasted. These fried strawberries might not look so pretty, but they sure taste good.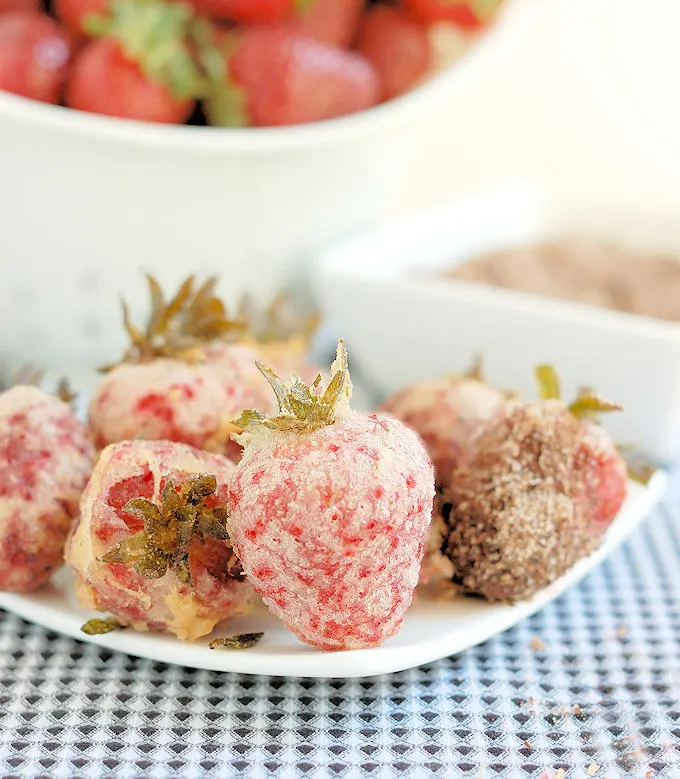 I so excited to share my new favorite strawberry recipe, Tempura Strawberries, with you.
Admittedly, fried Strawberries are not nearly as pretty as vine-ripened strawberries in all their natural glory. Although it's not the most beautiful dish of all-time, please don't let that stop you from giving it a go.
Because tempura batter is so thin, the berries don't really cook in the coating, they just warm up and become super juicy. Have you ever eaten strawberries still warm from the sun? That's what Tempura Strawberries taste like.
Scroll through the photos to see how to make Tempura Strawberries:
By replacing some of the water with vodka you'll form less gluten in the batter and end up with a super light and crisp tempura coating. If you don't have vodka available, or don't like to use alcohol, you can use all seltzer instead.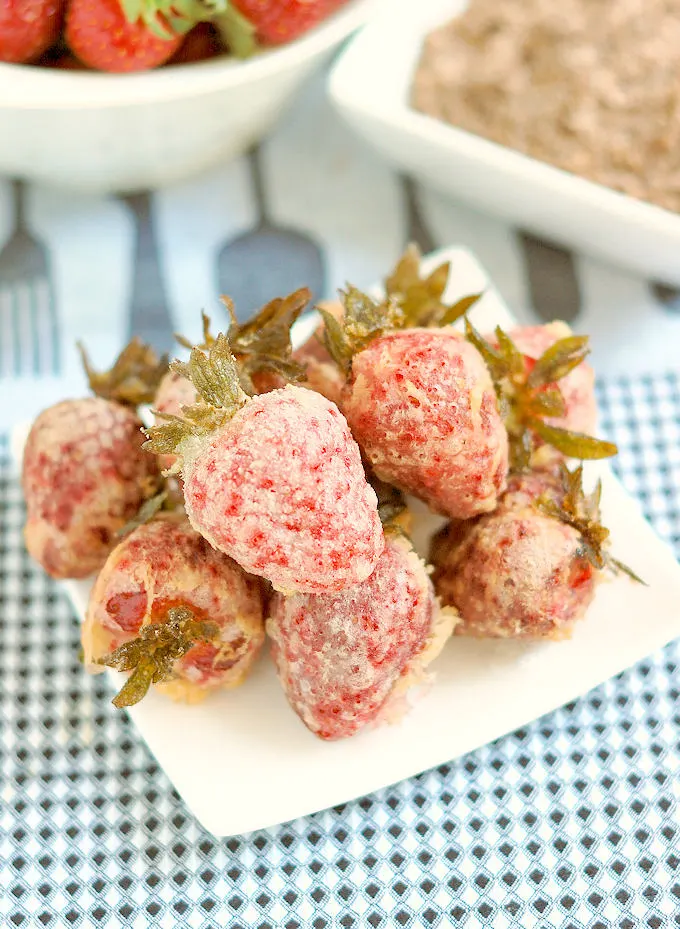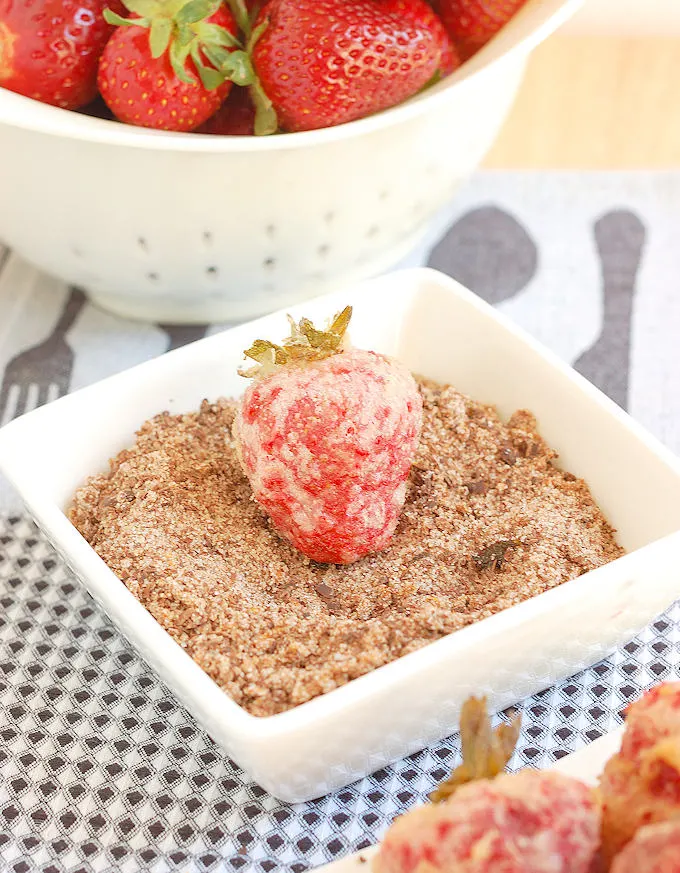 If you love this recipe as much as I do, please consider leaving a 5-star review.
You might also like: