Beef Infused Bavarian Pretzels! Yeasty soft pretzels get an extra boost of flavor from a cup of beer in the dough. Serve with a warm Jalapeno Cheddar Dip or a squiggle of mustard. Of course they go perfectly with a cold beer.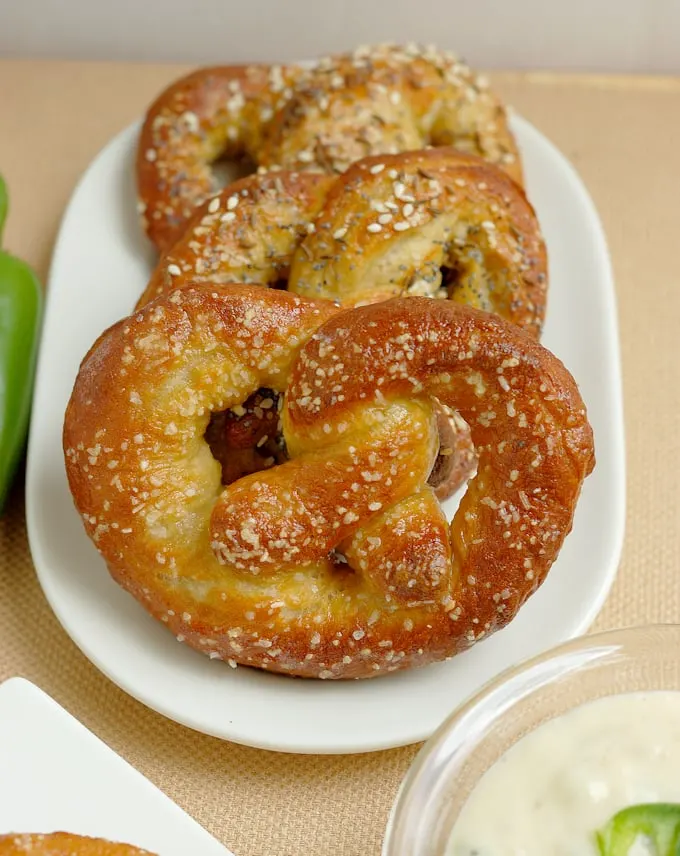 I figured if beer is so good with a pretzel, it should also be good in a pretzel.
This recipe was adapted from the many recipes I found on-line, switching out most of the water for beer. The beer gives the pretzels a really nice flavor.
Don't skip boiling the pretzels in the baking-soda-water since that's what gives a pretzel the singular crust and color that makes it a pretzel rather than a roll with a funny shape.
You can see how to shape and handle the pretzels in the photos in this post. The only other word of caution is to make sure to oil the parchment paper.
Normally nothing sticks to parchment – I'm not sure why, but the pretzels stuck like crazy when I baked them on un-oiled parchment. If you have a silpat that may work, but I didn't try it so can't say for sure.
Scroll through the process photos to see how to make Beer Infused Soft Pretzels: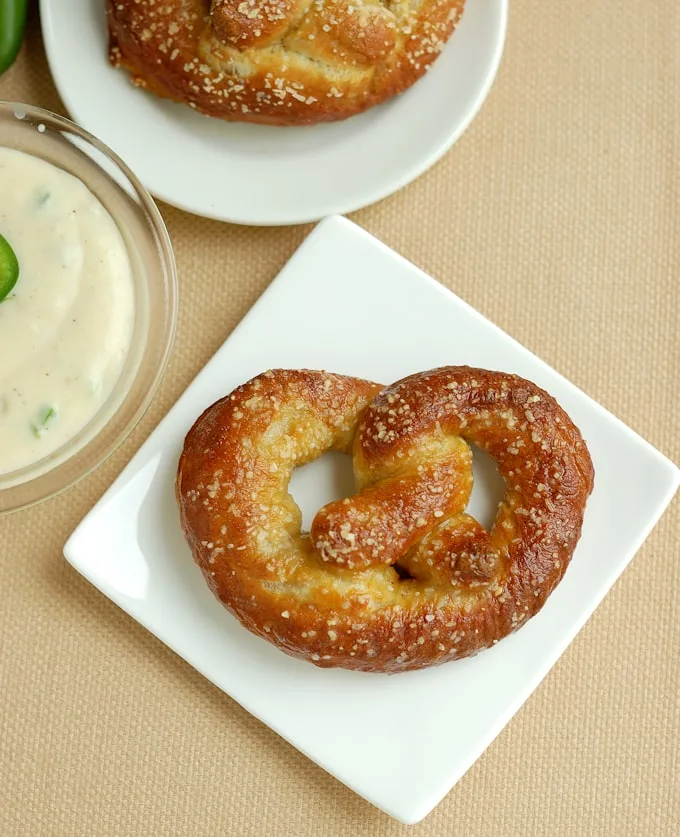 Jalapeno Cheddar Dip is the prefect partner for these pretzels. You can leave out the jalapeno if you don't want any heat.
You can also serve Beer Infused Bavarian Soft Pretzels with your favorite mustard or dip. So pour yourself a cold-one and enjoy!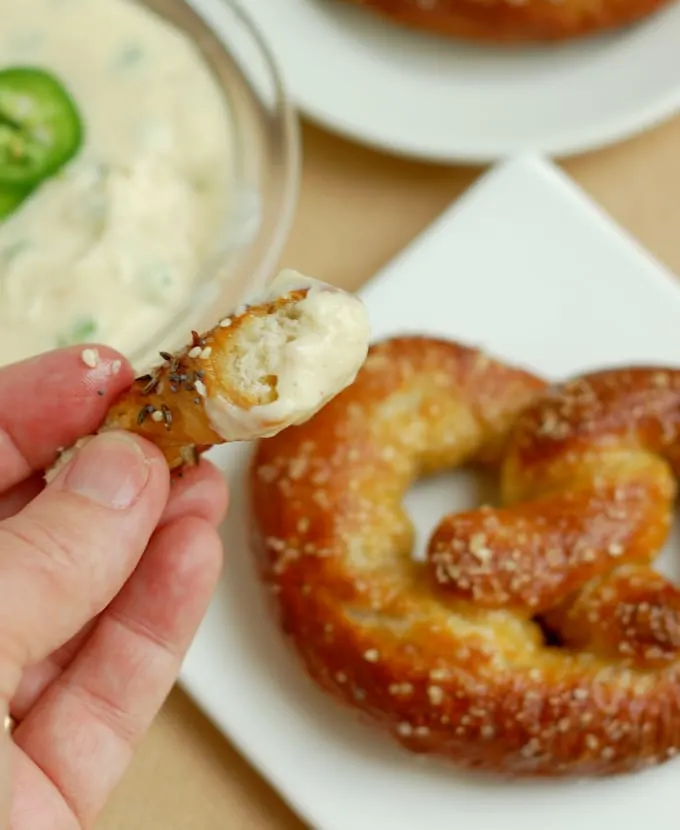 You might also like these Pumpkin Spice Ale Soft Pretzels.
If you've got a Sourdough Starter, try these wonderful Sourdough Soft Pretzels.
If you love this recipe as much as I do, I'd really appreciate a 5-star review.
You might also like: