Homemade Sunflower & Apricot Granola bars are a nutritious and delicious treat that you can enjoy for breakfast or as a snack.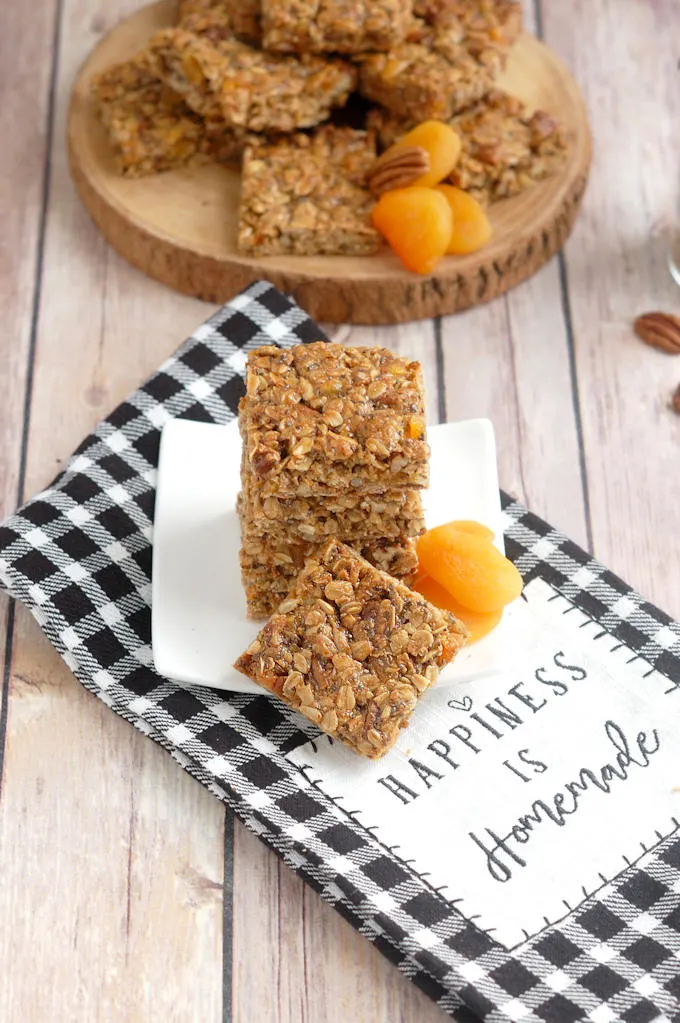 This recipe is abundant with healthy ingredients like sunflower seeds, sunflower butter, pecans, oats and protein-rich egg whites. You can feel great about making these any time the mood strikes.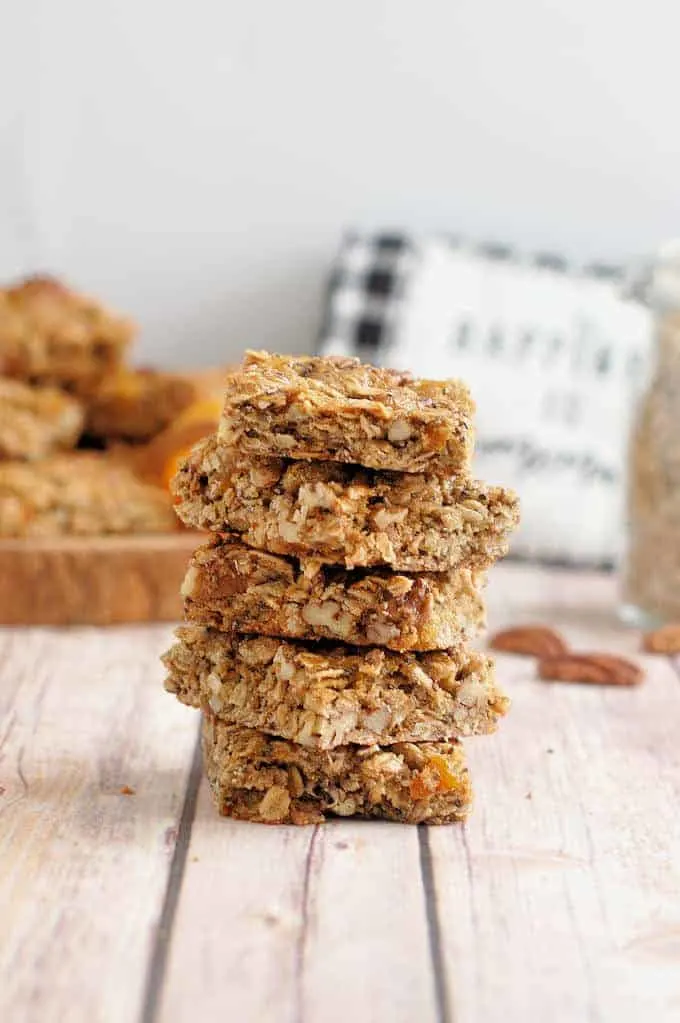 Well, it's that time of year when we're all trying to make up for our holiday indulgences. I know I am.
So, what's a gal to do when she's got a hankering to bake (or it's her job), but she's trying to keep things healthy? Bake Granola Bars, of course.
The basis for this recipe was the Granola Bar recipe in my book, Easy Baking From Scratch. I love that recipe and wanted to play with some new flavors.
With the goal of making a great post-workout or breakfast treat in mind, I decided to lighten up the fat and sugar in the recipe. While I was at it, I amped up the healthy ingredient quotient with sunflower seeds, sunflower butter, chia seeds and flax seed meal. But don't worry, they taste really great, honestly!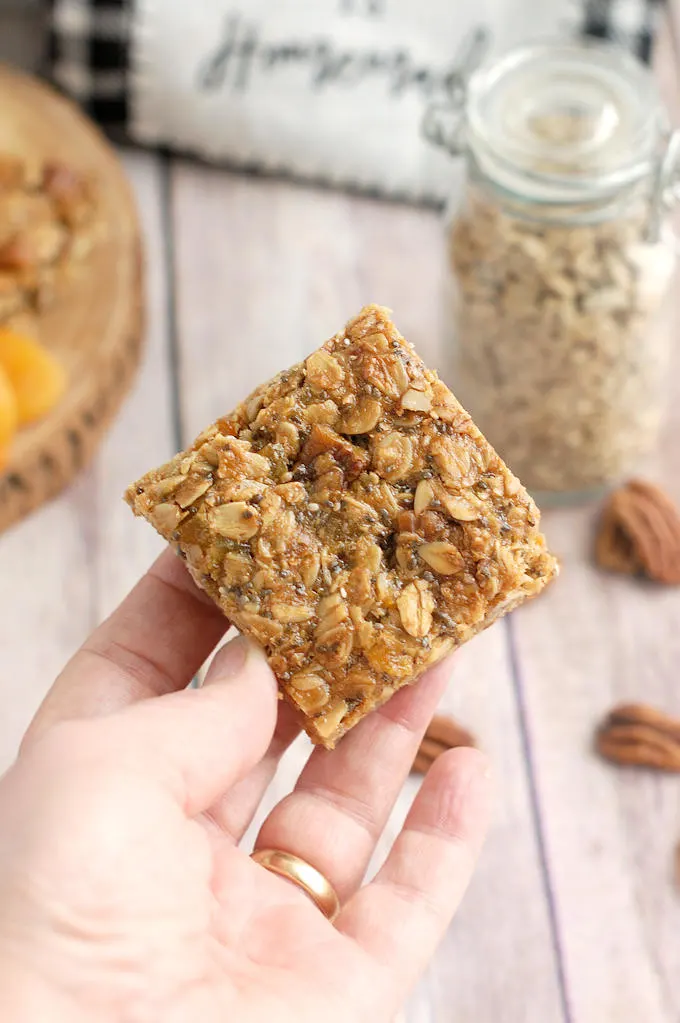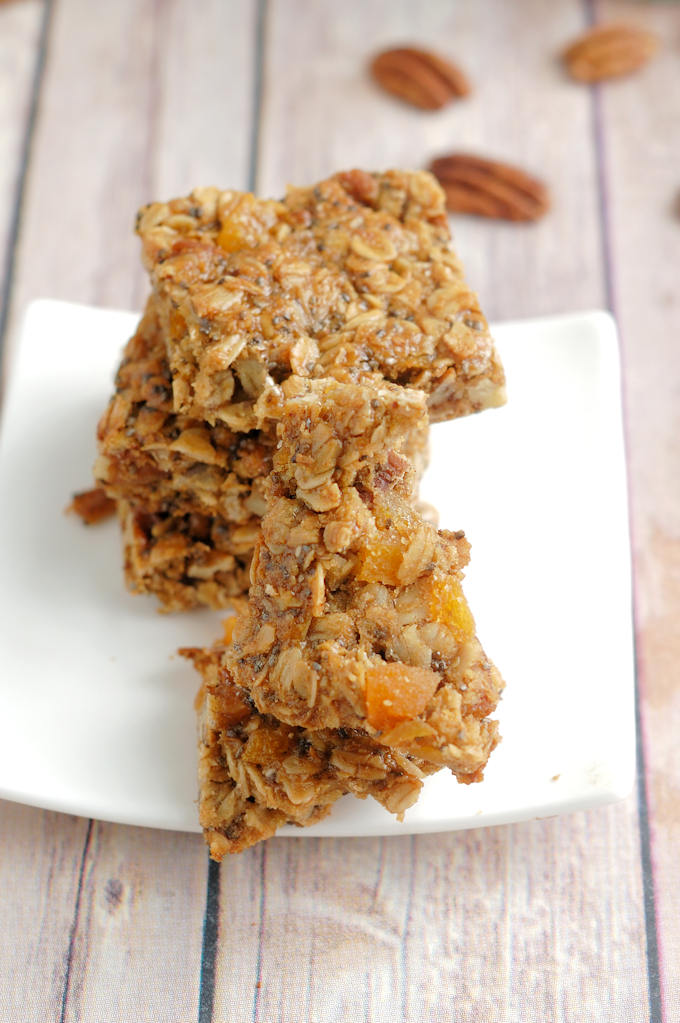 I think you'll really like these lower-fat, lower-sugar Chewy Granola Bars. I love the balance between the savory sunflower butter and the sweet bursts of dried apricots. I hope you do to.
How to make and adapt Chewy Apricot Granola Bars:
You don't need to line the pan with parchment paper, but it makes it easier to lift the baked bars out of the pan.
You can use up to a 1/2 cup of the brown sugar and/or honey if you'd like a slightly sweeter granola bar. More honey will make the bars a little softer and moister.
In place of the pecans you can swap in roasted peanuts, coarsely chopped almonds or hazelnuts or a mixture of nuts.
Wheat germ or coconut flour can be used in place of the flax seed meal.
The sunflower butter can be replaced with almond butter, peanut butter or any nut butter of your choice.
You can use any seeds in place of the sunflower and chia seeds.
Any dried fruit can be used in place of the apricots.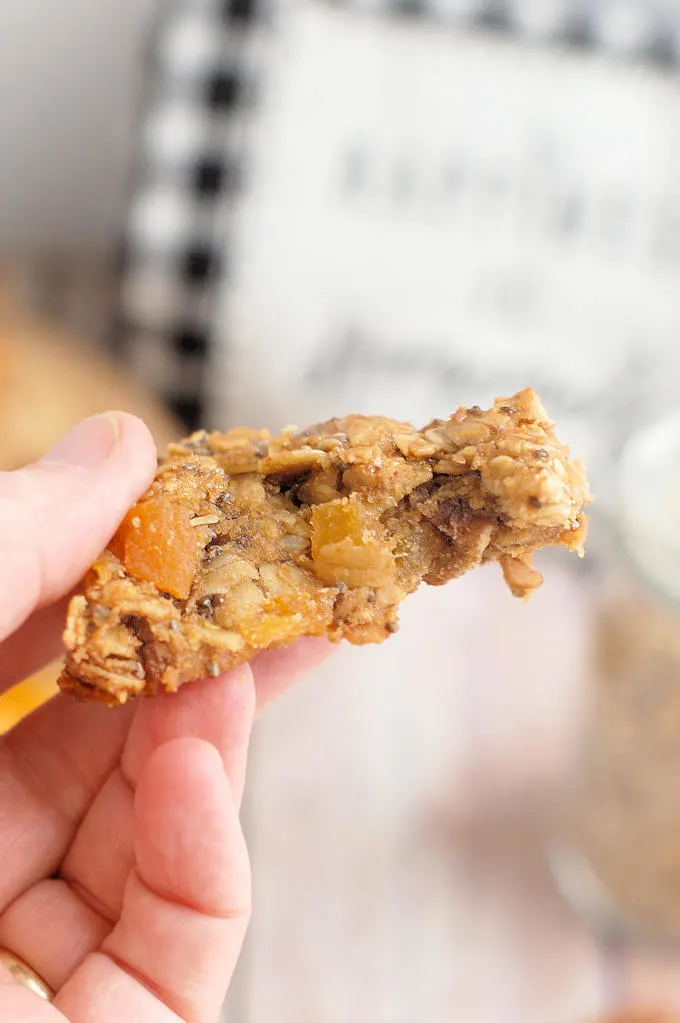 Now that you've made this recipe what should you do with all the extra yolks? Check out this collection of recipes that use extra yolks for some great ideas.
If you love this recipe as much as I do, please consider leaving a 5-star review.
You might also like: