Apricot Lavender Shortbread combines shortbread with tangy apricot preserves and a hint of lovely lavender flavor. The only thing better than a perfectly buttery shortbread cookie, is a filled shortbread cookie.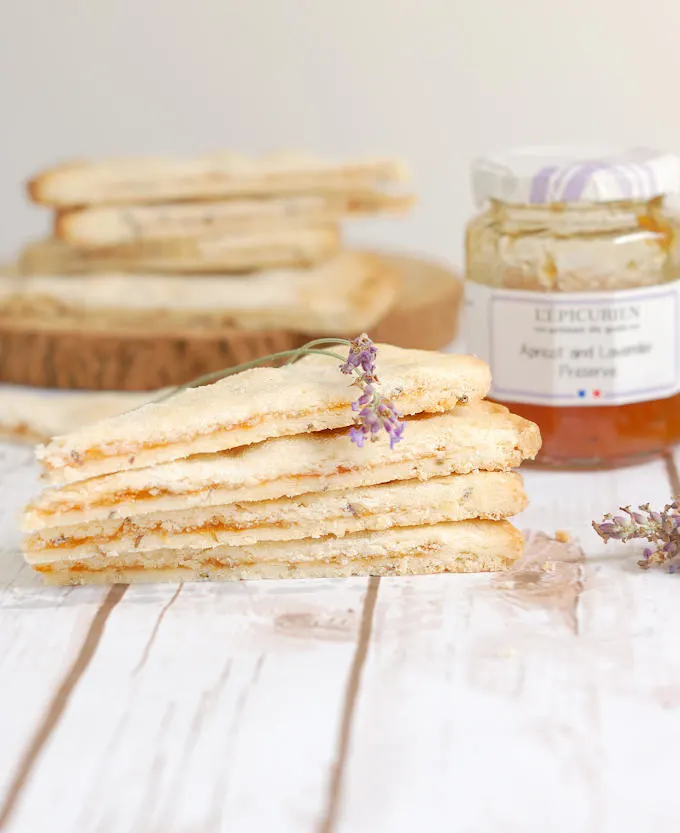 Disclaimer: I have received products from sponsor companies to use in my recipes. All opinions and recipes are mine.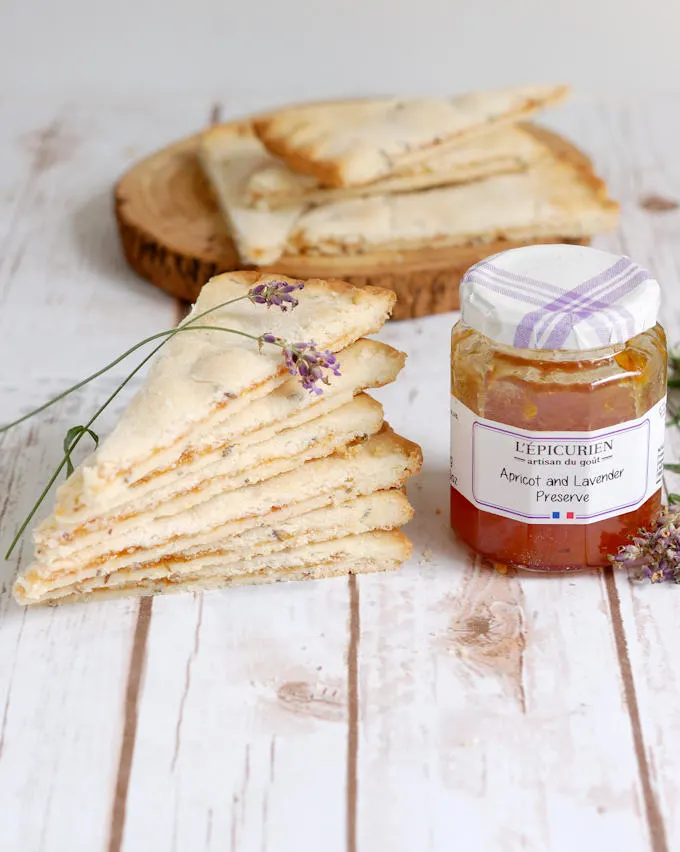 So, how do you feel about lavender flavor? I love it. I grow lavender in my garden every summer. But you do have to be careful when using lavender not to overdo it. A little lavender lends a lovely floral flavor. Add too much lavender and it tastes like you're eating soap.
Lavender & lemon is a classic combination and the one you've probably seen most often. I've made lemon lavender shortbread and lemon lavender ice cream many times. Tangy lemon and floral lavender are a perfect combination.
Scroll through the step-by-step process photos to see how to make filled Apricot Lavender Shortbread:
I was impressed with the Apricot Lavender Preserves that The French Farm sent to me. Like lemons, apricots have an assertive flavor that pairs nicely with lavender. I immediately thought about making filled shortbread with the preserves. It's a simple recipe that can be made ahead. Perfect for summer entertaining.
I added dried lavender blossoms to the shortbread dough for a little extra lavender flavor and then made a quick lavender sugar as a topping for the shortbread. Because shortbread dough is so rich, it can take a little extra lavender without getting too strong. But feel free to adapt the amount of lavender to your personal taste.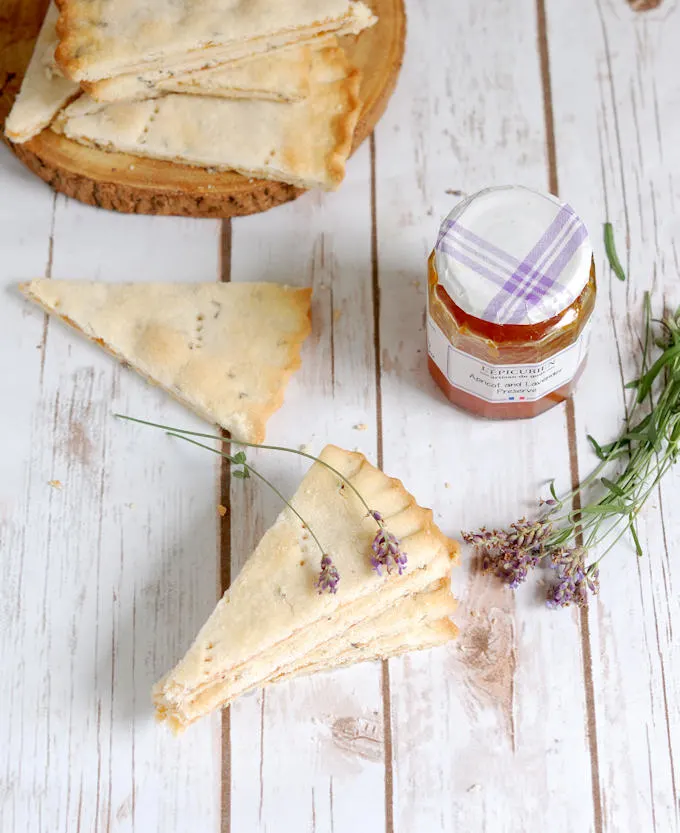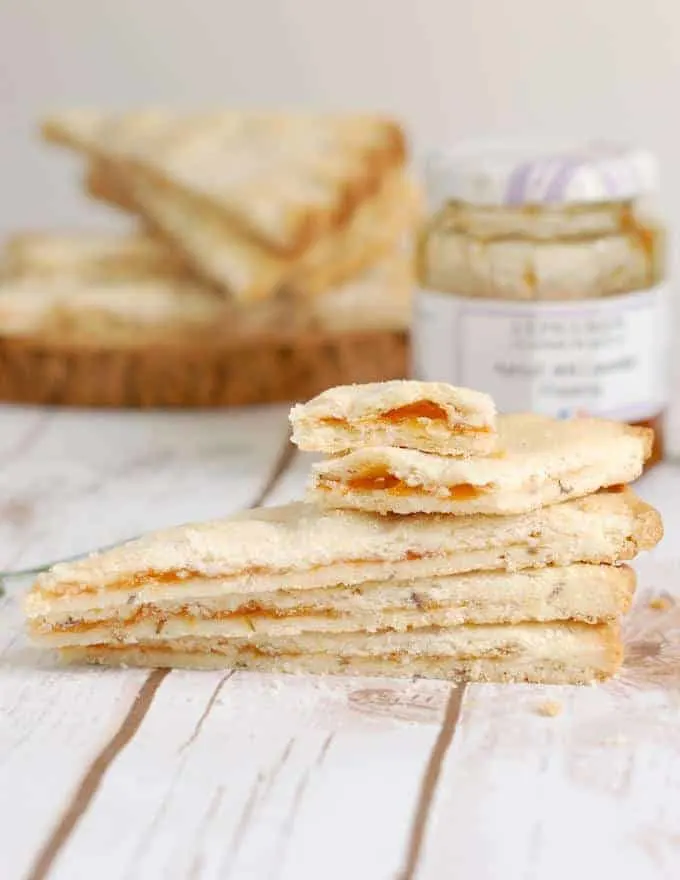 If you love this recipe as much as I do, please consider leaving a 5-star review.
You might also like: