Apricot Raspberry Pie brings together two of my favorite fruits. The filling has a gorgeous color and, guess what? Apricot and raspberry together tastes like rhubarb! Who knew?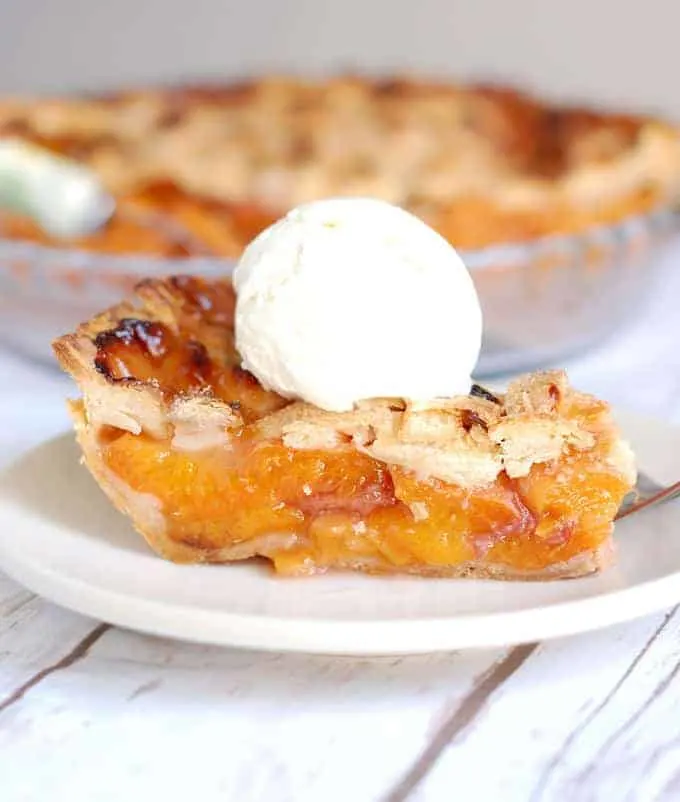 So, I could try to write a whole story about why I made this pie. But the truth is, I just love pie and I'm always up for a golden brown crust filled with fruit.
I came across some great looking apricots in my local market and decided it was time to make an apricot pie. I tossed in some raspberries because;
I think raspberries and apricots are complimentary flavors.
Because I thought the colors would be pretty together.
I love the flavor of raspberries but an entire pie filled with raspberries would have a very mushy filling. So mixing the berries with a sturdier fruit works best.
What I didn't anticipate, and what was a very pleasant surprise, is that when apricots and raspberries are baked together they end up tasting a little like rhubarb. Yipeee! I love rhubarb.
So if you're missing rhubarb now that the season is just about over, make this pie!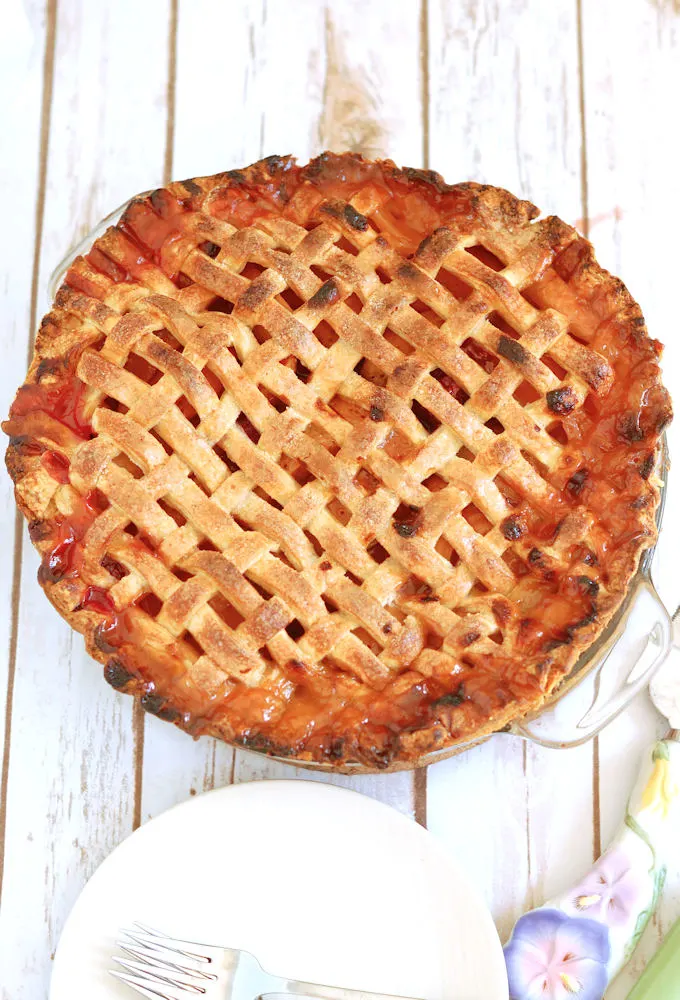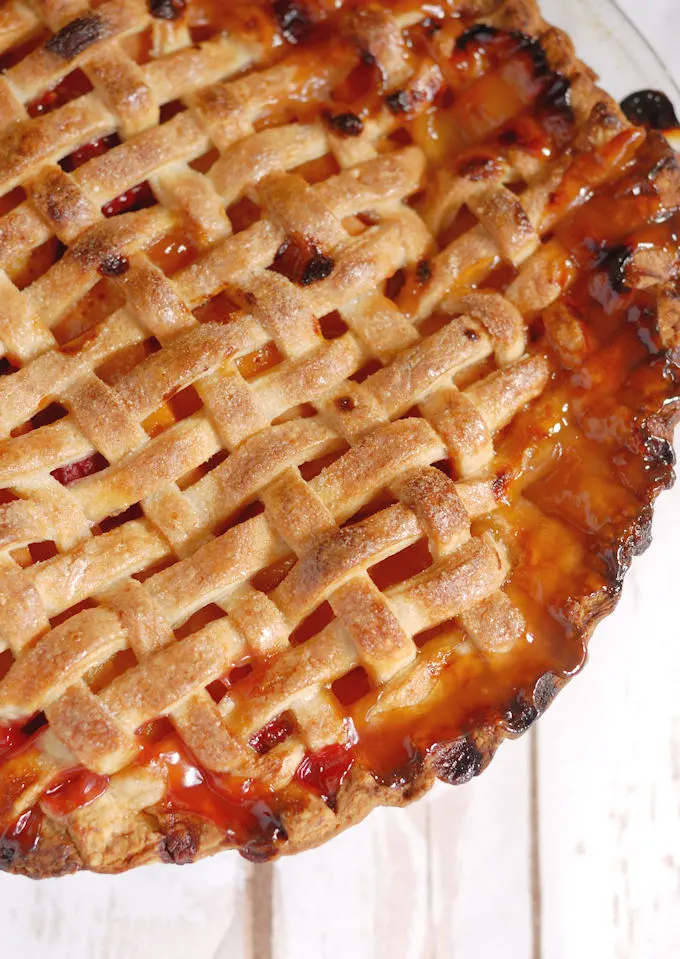 I made this pie with a lattice crust because I wanted to see the pretty colors inside. I like to use a lot of fruit in my pies so the juice probably will boil over. I don't mind how the pie looks with the juices boiling out. I think it looks homey and tempting.
You should put the pie on a sheet pan covered with foil or parchment paper to catch the boil-over. Otherwise you might end up with a mess on the bottom of your oven.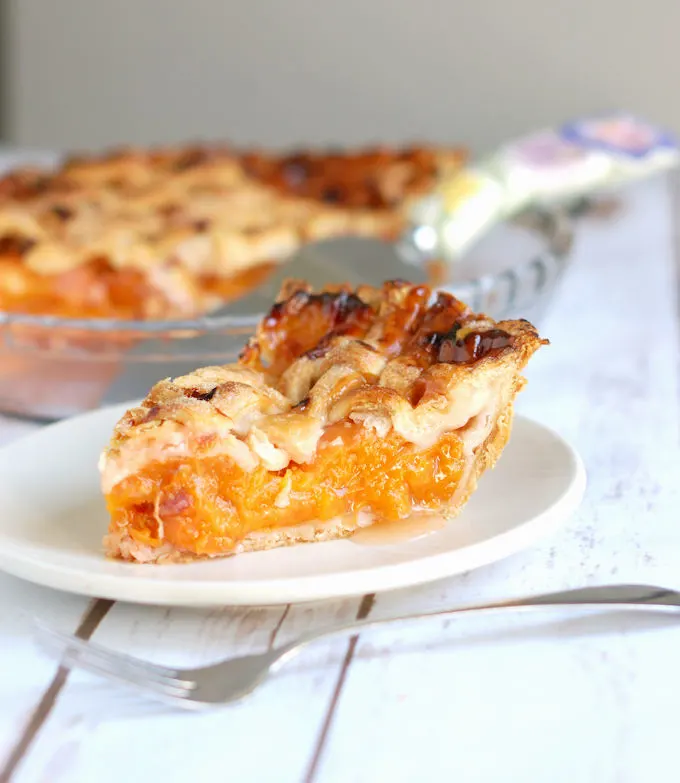 Watch the recipe video to see how to put together an Apricot Raspberry Pie.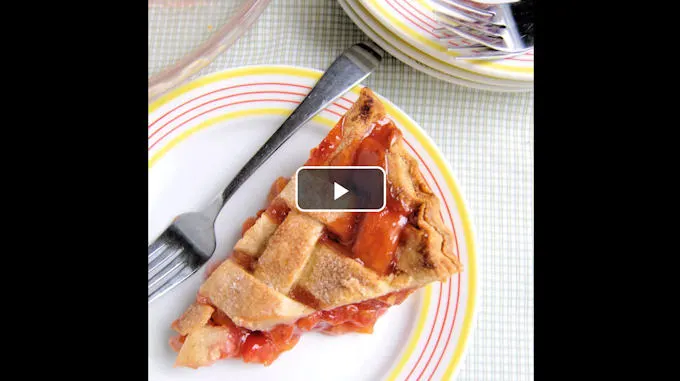 If you love this recipe as much as I do, please consider leaving a 5-star review.
You might also like: